My POB vote matters....
Ever since I discovered the existence of the Proof of Brain community I started using the proofofbrain tag for my posts. I was told that the proofofbrain tag could be used for all sorts of posts, so I did.
Apart from that I never really paid attention to it.
Until June when @vempromundo asked me whether I could create a statistics posts for the POB community like I was doing for the Leofinance community.
By creating a daily overview of the posts with the most comments and votes I began to appreciate the Proofofbrain community more and more.
Curation
I started staking the author rewards of my #proofofbrainstats posts and began curating in the proofofbrain.io front-end. Recently I was pointed another Proofofbrain front-end proofofbrain.blog.
I recently discovered that my 100% vote is worth 2 POB at the moment.

This means 1 POB for the author and 1 POB for me. With the price of POB at $0.25 this means that every single vote is worth $0.50
With 10 times a 100% vote a day this means I'm generating $5,- a day from which $2.50 is going to the authors and the other $2.50 is going to me.
This is huge when I compare this to my 0.07 HP Hive vote for 2,775 staked Hive.
My vote matters
My efforts in the past few weeks are really paying off and I really feel that my POB votes matter now. I can imagine how the 'real' POB whales must feel.
I will keep creating the #proofofbrainstats posts and keep on staking my rewards so I will be able to make an even bigger difference in the future than I do now.
Let's hope the POB token also increases in price so it will even be better in US dollar value.
And if not.... I'm still having fun and making some money with it too 😊
---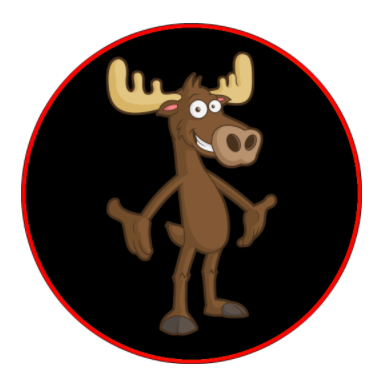 ---
FriendlyMoose
Photographing is my passion. Although I like photography in general, nature photography is one of my favourite subjects. I often go out with my camera for a hike to capture the beauty of nature.
I'm using Hive and Noise.Cash to share my photos on a daily basis.
If you want to see more of my photography, then check out my channels:


I would love to read what you think of my photos in the comments. You could also contact me if you have any other remarks or questions in the comments of via Discord (friendlymoose#5717)
---


Noise.Cash is an alternative to Twitter where you can earn Bitcoin Cash.
---
---
---
---
---
My Referral links
Noise Cash : Make money with micro blogging
Cryptobrewmaster : Blockchain beer producing game
Sorare Fantasy Football : Football manager game with NFT's
Posted Using LeoFinance Beta
---
---