Making money with photography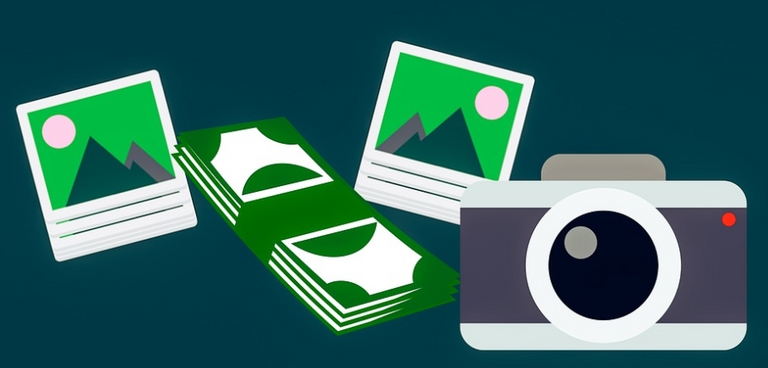 (Image from Pixabay)
My passion for photography
Photography is one of my passions. Ever since I bought my own camera (about 20 years ago) I just love taking photographs. I see things around me in photographs.
Over the years I have taken thousands of photos with many different cameras and smartphones. I have an archive of over 40.000 photos that I created over the years. My favourite subjects is nature; which mostly are birds, insects, flowers and landscapes. But sometimes I step out of this comfort zone and shoot some other stuff too.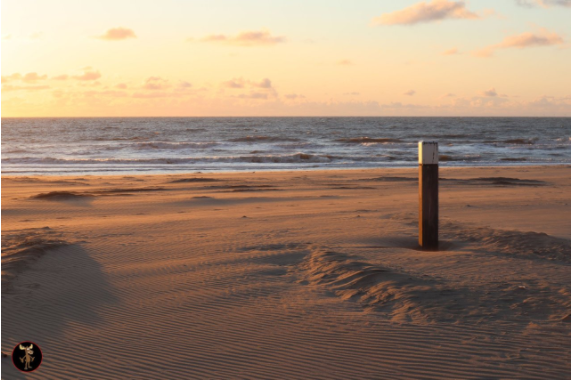 One of the fun things of photography is that you can do it everywhere. I often take my camera with me on walks in nature, but I also photograph the nature in my own backyard.
Although I have about 20 years of experience I've never outgrown my amateur status. But I do consider myself an experienced amateur.
An expensive hobby
Although better equipment doesn't always mean better photos (it's often better to invest in photography skills then gear) I did walk into the shortcomings of my first point en shoot camera.
So I decided to upgrade my gear. And then you find out that photography can be an expensive hobby. Good quality equipement costs a fortune.
That's why I decided to look for a way how my hobby could cover some of the expenses.
Stock photography
In my search I stumbled upon stockphotography. Stockphotos are used for websites and magazines for instance. Every photographer can sumbit photos which are sold for quite small amounts (often under a dollar).
When I finally managed to register an account at stockphoto sites iStockphoto and Shutterstock I started building up my portfolio.
I soon discovered that the it weren't the nature shots people bought the most. Top sellers were photos of technology and isolated objects.
So I decided to invest in a small light tent and expanded my portfolio.
Although I made quite some sales the photography part was quite boring. A lot of time went into setting up the gear, retouching the photos in photoshop afterwards adding tags and other boring stuff.
After a while I couldn't really bring it up anymore to update my portfolio.
Photography on Hive
And then we make a giant leap; I discovered Hive. It was August 2020 when I stumbled upon Hive. The different photography communities and photographers being paid for photography posts got me enthusiastic right away.
My enthusiasm grew even bigger after my first post which received 123 likes and 2.76 Hive.

Back then I didn't knew it had to do with a vote of a Hive curator and the audit trail behind it.
The enthusiasm decreased when following blogs I created weren't valuated as much as the first one.
But I didn't give up. I started building my own network and kept posting photos.
At the moment I frequently post my daily photo in the "Picture a day" community (https://peakd.com/c/hive-127238/created) which is really nice to follow by the way!

The income is still quite small (most posts get less than one Hive) but all small amounts add up and slowly increases just like the number of followers.
Besides it's a small effort, I can make the photos I like and I'm getting some nice reactions on them too.
Photography on Noise.Cash
And then there was this other platform where I registered in January; Noice.Cash.
A lot of people used this Twitter-like micro blogging platform for posting ramdom photos they ripped from the internet, but I decided to place some of my own.
Posts in Noise.Cash get rewarded with Bitcoin Cash tips.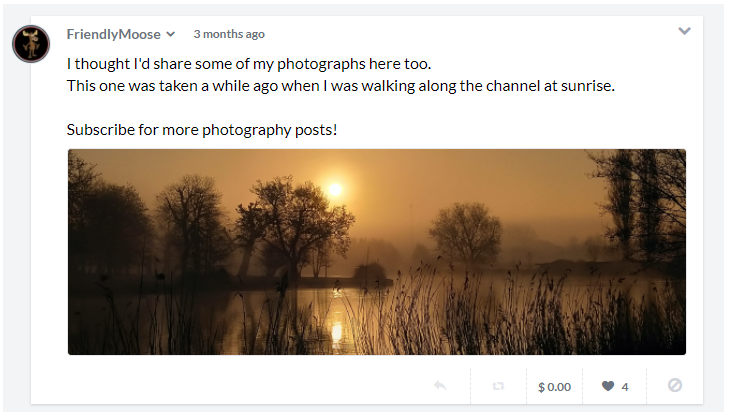 My first post was quite dissapointing. One of my favourite photos only received 4 likes and no tips. But I had learned from my experiences on Hive and started to build up a network of people that were interested in photography.
So I kept posting photos, promoted my profile and engaged with Leofinance members on the Noise.Cash platform. This tactic seemed to pay out.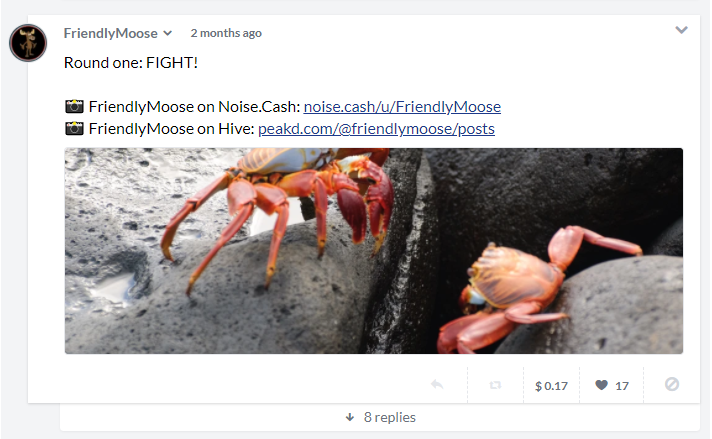 I started gaining followers and tips were getting in. I started organising photography contests and the newly released renoise function helped getting even more followers.
At the moment I'm over 850 followers. And that in just under four months.
Each photo I post generates over $0.40 at the moment, but most of them a bit more.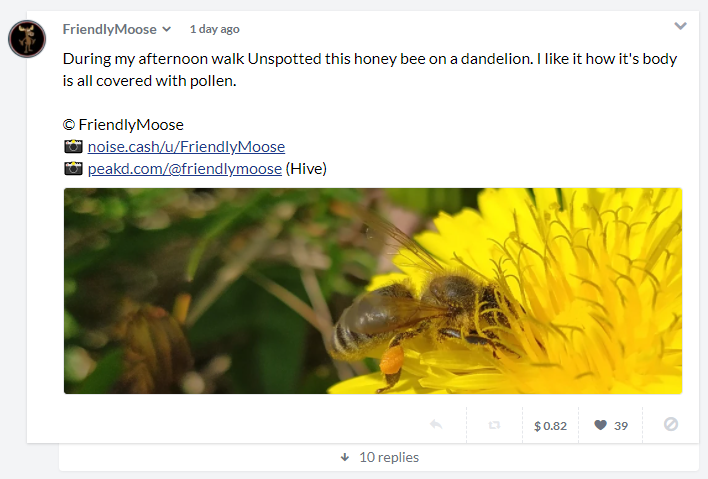 This recent post of a Honey Bee received 0.82 USD tips, 39 likes and 10 replies.
And I post multiple photos a day, so the numbers do add up.
I managed to collect over 0.25 Bitcoin Cash at the moment which represents a value of over 240 USD at the moment.
Not bad for posting updates of my hobby!
Check out my profile on Noise.Cash:
https://noise.cash/u/FriendlyMoose
I'm also waiting for #Projectblank to launch so I will have a third platform to share my photos.
Conclusion
Yes, you can make money with photography online. Even when you're an amateur like me and don't have really fancy equipment. Don't let the disappointment get you when you start with it. It takes time, consistency and engagement to create a network of people that are interested in your work.
The amounts may be small, but hey; what do you get for posting your photos on Facebook or Twitter?
The numbers do add up in the end and when the number of followers increases, the tips probably will as well.
👍 Upvotes are appreciated 👍
Follow me on Hive: https://peakd.com/@friendlymoose
Follow me on Noise.Cash: https://noise.cash/u/FriendlyMoose
NFT's of my photos are on wax.atomichub.io

friendlymoose#5717
---
FriendlyMoose
I'm crypto and security enthousiast with a passion for photography that likes to play games.

---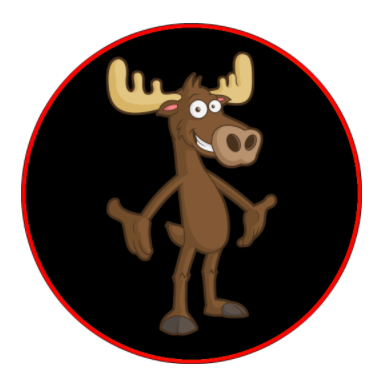 Posted Using LeoFinance Beta
---
---