ZapFicMonday! Week 43! - Pace
I tried calling my best friend but his number wasn't going through.
I couldn't clearly see the person behind me in the dark alley.
I quickened my steps to get away as fast as I could, hoping my death won't be announced on the 10 o'clock news.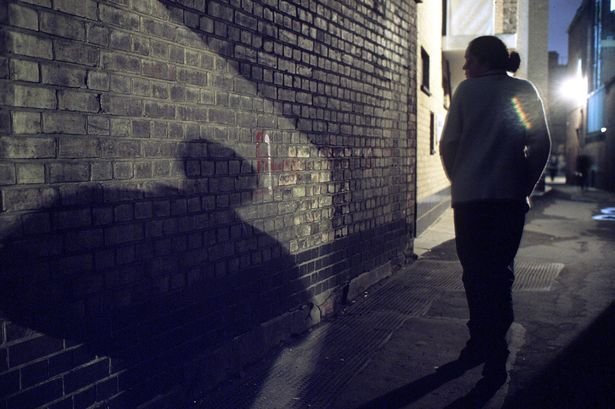 Source
---
My entry to the It's #ZapFicMonday! Week 43! Write me a story in 240 characters or less! organized by @felt.buzz. Hope you like it.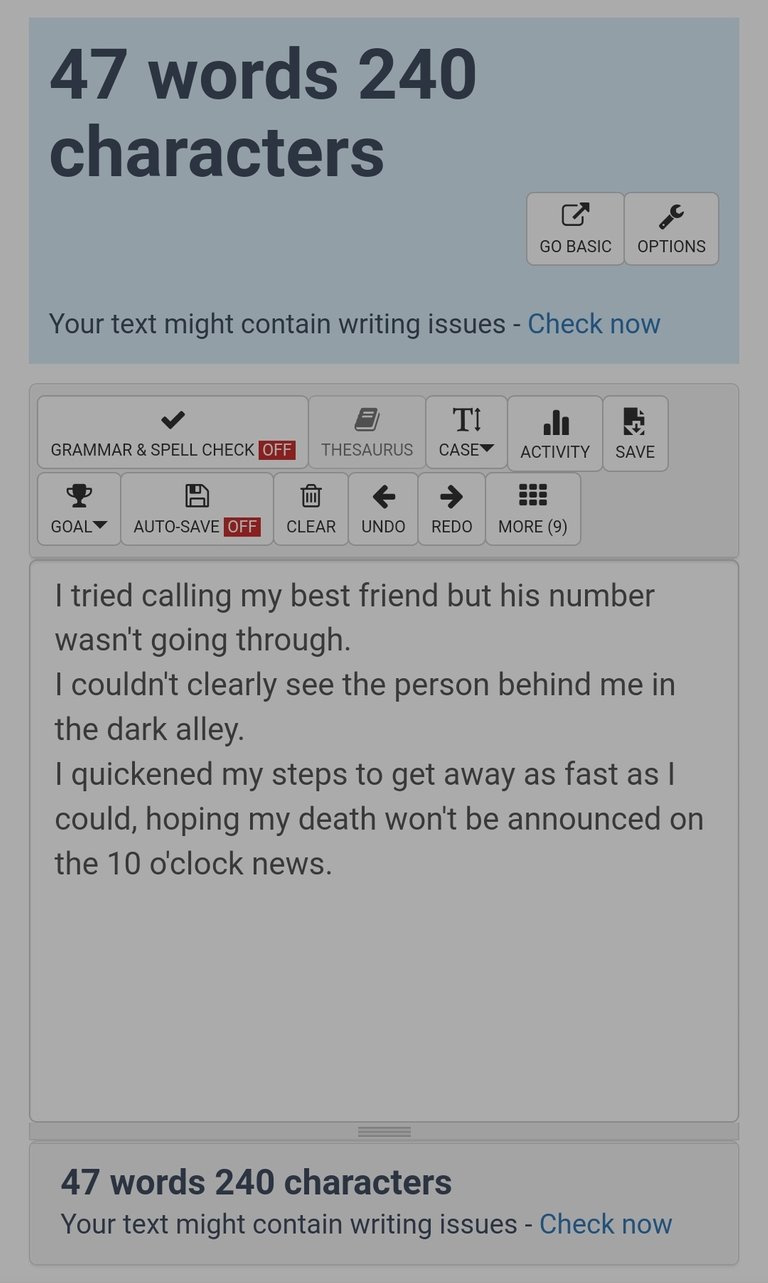 ---
---