Are you 🚔Ready🕖 for ✨the 👉next 🔄update of 🏙️dCity?

It's very 😱close!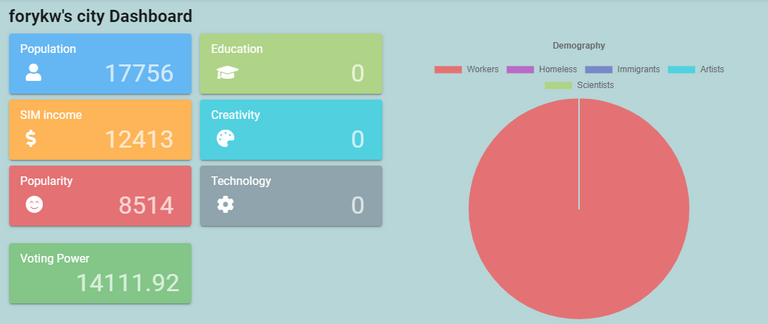 From my end, this is looking amazingly good looking and very eagerly awaited. Also, this weekend will be the first #bitcoin weekend after the halving, it can surely become even more interesting? Right!!! F... let's hope for some FUN 😎!
Rankings...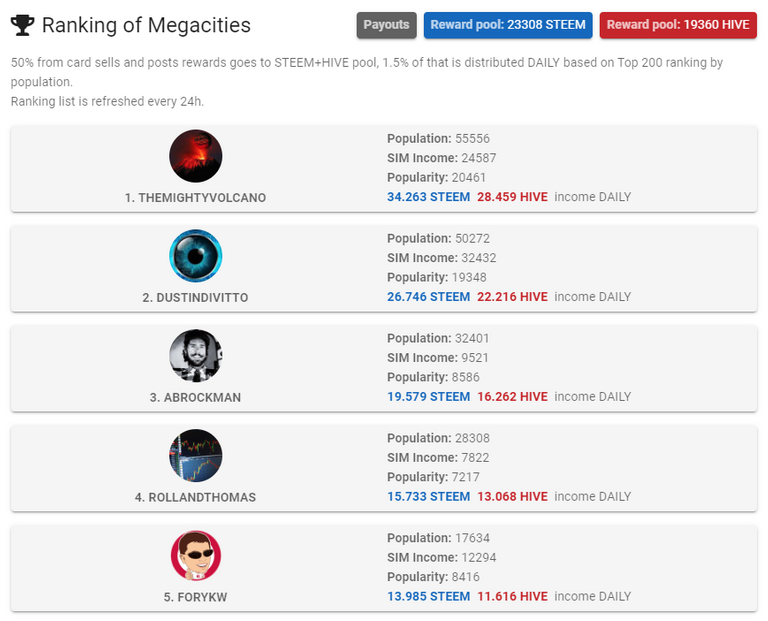 That's fricking crazy... to be there... My glasses look so great! A feat from @skyleap... thanks for this mate, you rock! If you wish to get an avatar like mine, please make sure yo contact him and show some appreciation.
Progressing within the game!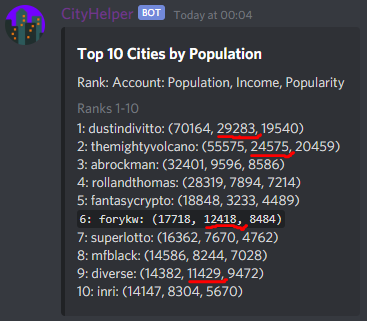 First time on Ranking 5th place
Right, that is true but more importantly, I am now 3rd 😳 on the SIM Income zone... at least for the moment. That's very important on the daily basis. The more SIM you get, the more cards you can buy, daily.
Another thing to look for here is the "Popularity"... A shout for @dustindivitto, @themightyvolcano, @diverse, @abrockman, and then me! There is a very important advantage of relying on a very high popularity. This means that every population you get, will in fact represent a lot more, reducing the need to buy population based cards.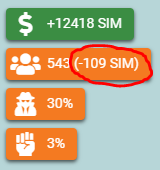 Another aspect to watch for is the amount of SIM you might loose if you have unemployed population. Soon this might take a different shape, but for now you need to worry about it.
Some play strategically to get the highest ranking on the STEEM/HIVE winnings, but they forget that if you are flooding your city with population, you are also, paying a tax on that. Loosing some of that SIM has sometimes a balance between the amount of SIM lost for taxes and the rank places you target to achieve to win the same equivalent HIVE.
New 💘upcoming cards
This is going to blow off your mind... the game is just going to step up into a whole new level when this ones come in. Not just it will make hard to monopolize certain cards... but it will create a lot more dynamic among the properties of these cards.
Check them up 🤩
Mostly all of them after the "Bank" card...
with exception for "Worker" and "Hard Worker"

---
Some How-TO Helpful posts!
Consider valuing their work. These are:
@ironshield, @sumatranate, @cryptictruth, @kaeserotor, @stever82 and @cryptoknight12. For now!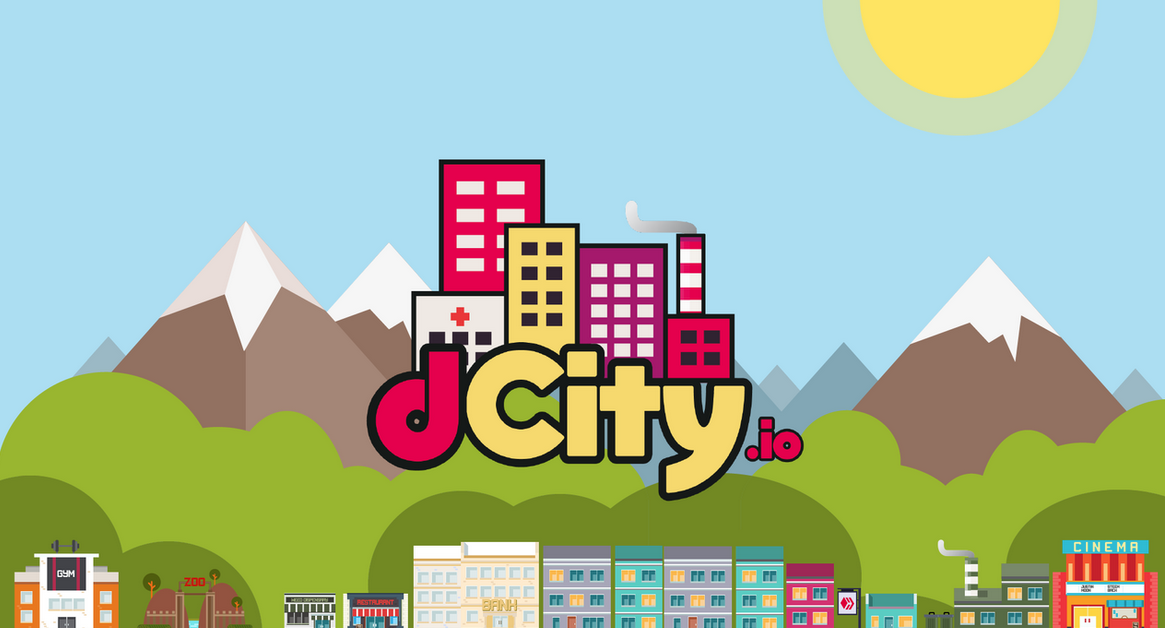 https://peakd.com/dcity/@ironshield/introducing-dcity-io-a-fun-way-to-earn-sim-tokens-and-hive


https://peakd.com/dcity/@sumatranate/dcity-what-all-new-players-should-know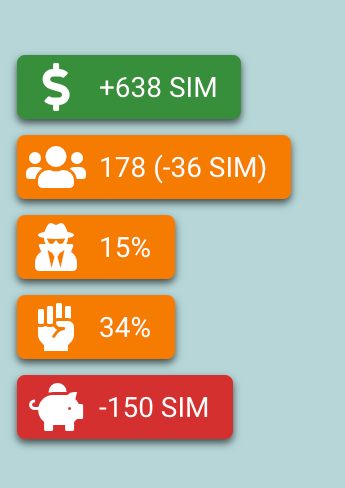 https://peakd.com/dcity/@cryptictruth/dcity-beginner-tutorial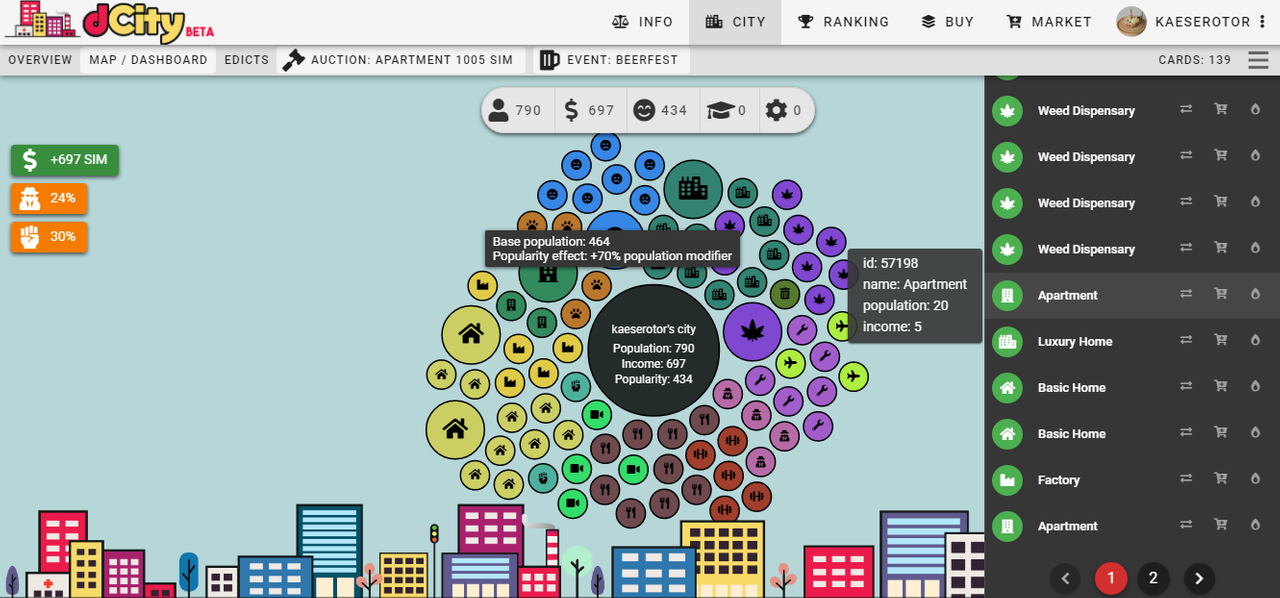 https://peakd.com/hive-140217/@kaeserotor/dcity-a-simple-and-in-depth-guide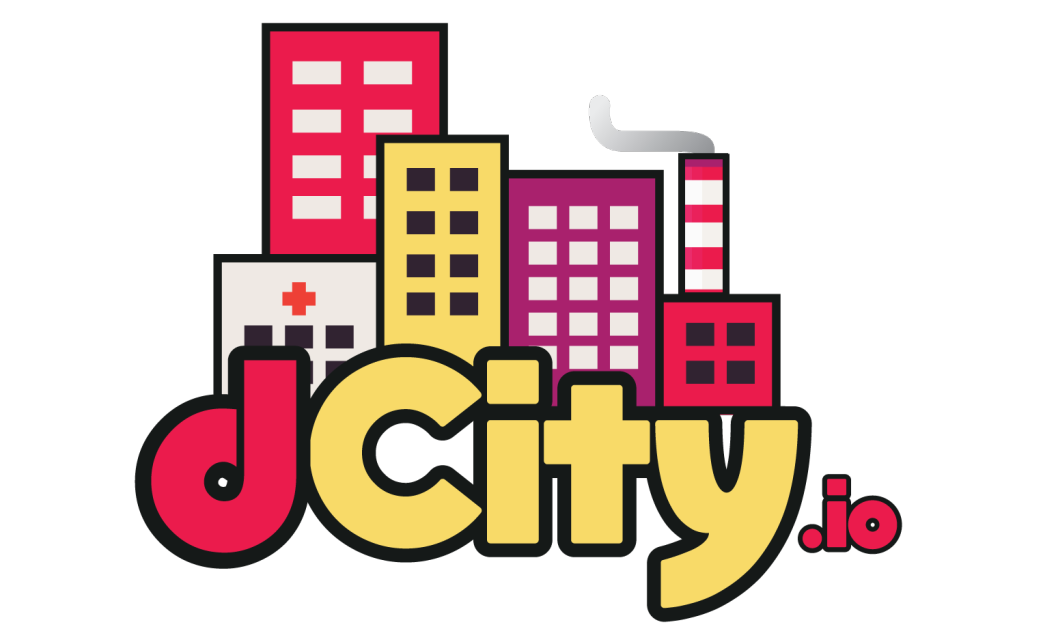 https://peakd.com/hive-140217/@stever82/dcity-beginner-tutorial-by-stever82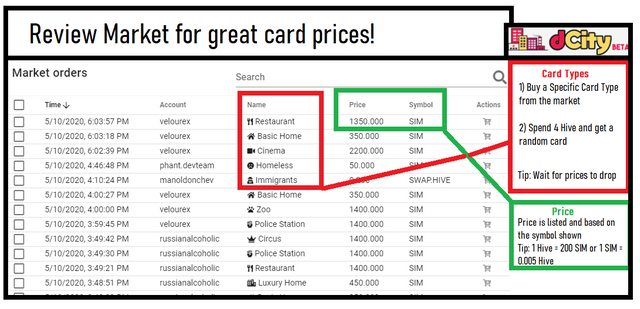 https://hive.blog/ocd/@cryptoknight12/dcity-new-players-wanted-join-play-and-earn-passive-hive-income
---
Check these Cryptocurrency 💳Cards
---
---