Flat Earth: The Chinese space station goes in the wok

The latest Chinese space station footage is really more hilarious than usual. Apart from looking very obviously fake as all hell, they really ballsed up more than usual or are taking the right piss.
As you can see below, they had 2 different "Earths" in the background here totally un-sync'ed!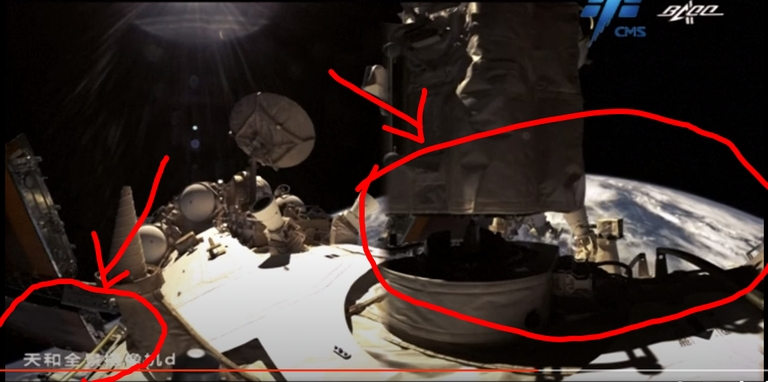 If you watch the video, you can see they are moving in different directions too!
---
---