James McClean mentioned how his life got threatened in 2012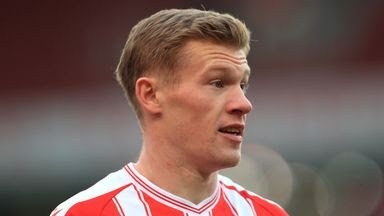 Winger at stoke city who is named "James McClean" have actually talked about the gun threat which he recently received ahead of their football game which they played against Fulham in 2012......
He said he a kind of person of thick-skinned and did not tell anyone about it until after a long while...he said he did not want it to look like a cry for sympathy....
He said the racist abuse and threats is an issue that have been going on for several years and that the authorities need to do more effective things to help stop this crazy and stupid trend which is killing the purpose of sports....
Many players keep experiencing alot of racist abuse and threats,even many football coaches are not left out in the mess too..
He said that the worst trend is now that the abuse is now been done online too so they keep stalking the player and keeps threatening him....
---
---