WHY DO I STILL NEED TO STAKED MANUALLY,WHEN THIER IS AN OPTION OF 50%LIQUID /50 STAKED
Can I stop asking Questions here on proofofbrain community, Maybe yes , especially when all my questions or I should say worries has been attended to.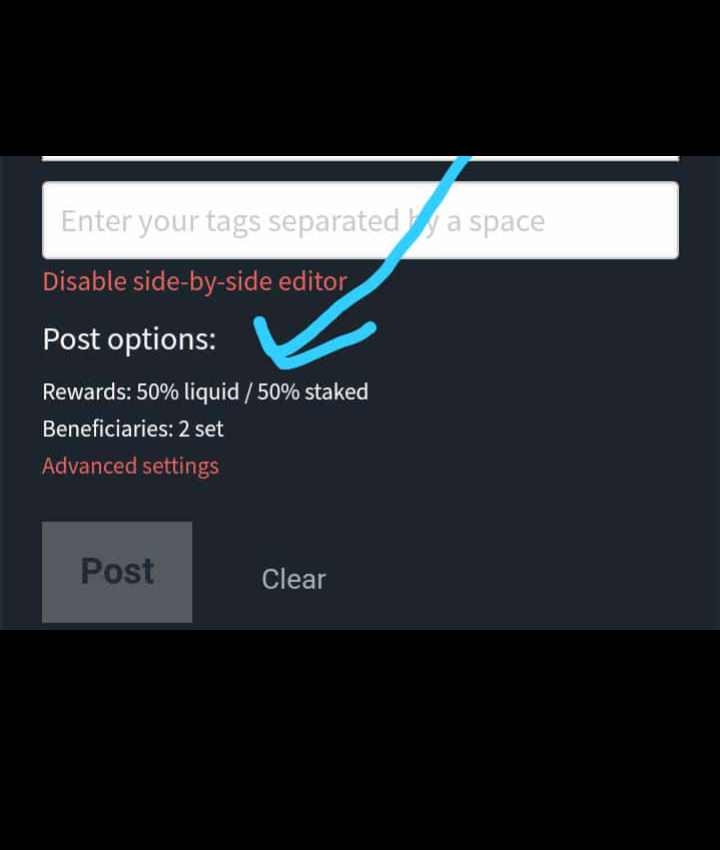 Recently have been so concerned about lot of things here on the platform, should I say maybe it is due to the fact that am a new user and I have little knowledge,but I won't agree with that totally myself, cause with 26days spent here have been able to get access to alot of things.
But of recent I keep on getting to see new things that I didn't notice at all before, that as really got my attention and honestly I have no one to actually go to directly and ask,so I choose to make content with it so as to be able to share my worries and view with the community.
At times I might be wrong, but irrespective of how this might sound,it is better having a clear view about happening in the community.
Recently have been trying to figure out the liquidity pool announcement and also I was so concerned that at the time of posting every content I do see 50% liquid / 50% staked
What does this means
Rewards: 50% liquid / 50% staked
With the little knowledge I have I honestly expect that every rewards should be staked automatically with 50% to the user and 50% to POB power, but have been studying this for a while and I have been the one staking POB manually.
What is the function or essence of that 50% liquid/50% staked.
I think something needs to be done about it, cause I sincerely believe and expect pob to get staked automatically for every users at the point of redeeming rewards , cause that will definitely brings an end to the issue of staking,since 50% will go to POB power automatically this will also help to bring an end to the issue of POB farming.
Still confused and need someone to clarify this.
WHY DO I STILL NEED TO STAKED MANUALLY,WHEN THIER IS AN OPTION OF 50%LIQUID /50 STAKED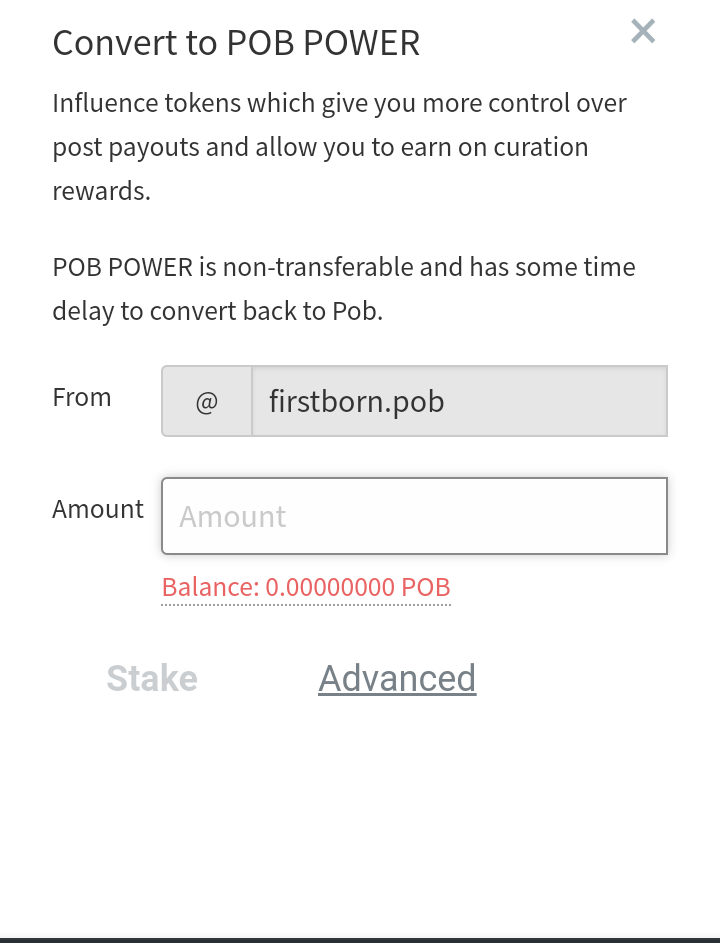 )
---
Posted via proofofbrain.io
---
---