Racism has no place in sports! / Rassismus hat im Sport nichts zu suchen!
Hello everyone.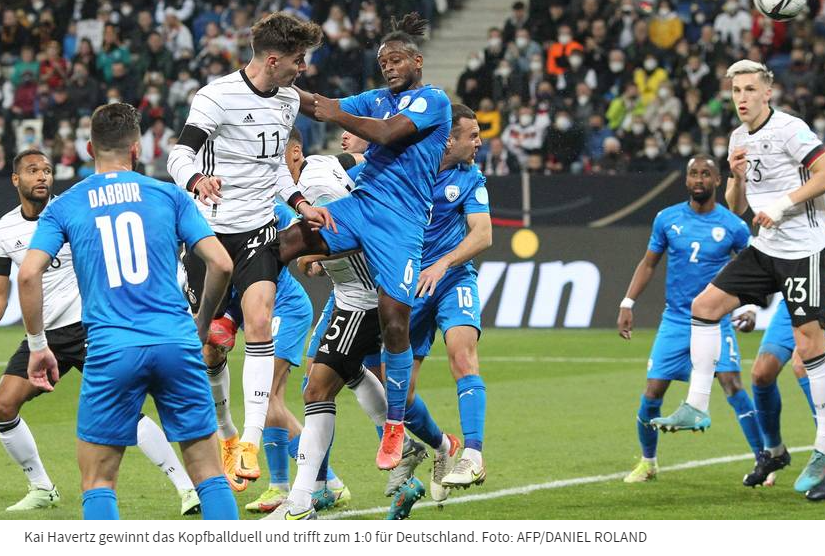 Once again a soccer fan has shown how stupid he is.
During the international match of our national team against Israel, a spectator showed the Hitler salute several times.
Even with emotional devotion to the sport and exaggerated representation to which team one belongs,
such a thing is simply not excusable.
In the past, the " stupid " fans have already shown again and again,
that they lack the "brains" on the emotional track.
Of course, all involved then immediately feel prompted,
to distance themselves clearly from such practices and to condemn them.
That in the reverse conclusion this "stupid brain" naturally exactly the opposite thereby reached it will probably never understand.
Racism simply does not belong to the sport.
And to say that more exactly:
Racism does not belong anywhere! - Unacceptable! Does not go at all!
But it is known to all that the fans always have to attract negative attention and where possible afterwards want to brag about it.
Remains only to hope that they understand sometime once how nonsensical that is and teach their children something better.
They should also be told that the internet doesn't forget anything and that these embarrassments will run behind them for the rest of their lives.
The match ended with a score of 2:0.
But you already know that, don't you?
Stay healthy and fit.
The filosof.
Translated with www.DeepL.com/Translator (free version)
DEUTSCH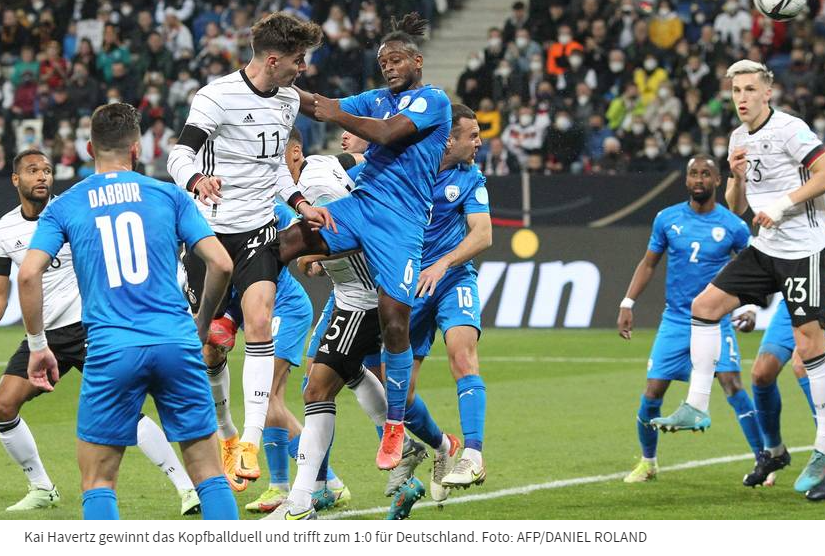 Rassismus hat im Sport nichts zu suchen!
Hallo Allerseits.
Wieder einmal hat ein Fußball-Fan gezeigt wie dämlich er ist.
Beim Länderspiel unserer Nationalannschaft gegen Israel hat ein Zuschauer mehrere Male den Hitlergruß gezeigt.
Selbst bei emotionaler Hingabe für den Sport und übertriebener Darstellung zu welcher Mannschaft man gehört,
ist soetwas einfach nicht zu entschuldigen.
In der Vergangenheit haben bereits immer wieder die " dämlichen " Fans gezeigt,
dass ihnen auf der emotionalen Schiene der "Grips" fehlt.
Natürlich fühlen sich dann alle Beteiligten sofort dazu veranlasst,
sich ganz deutlich von solchen Praktiken zu distanzieren und sie zu verurteilen.
Das im Umkehrschluss diese "Blödbirne" natürlich genau das Gegenteil damit erreicht hat wird er wohl nie begreifen.
Rassismus gehört einfach nicht zum Sport.
Und um das mal genauer zu sagen:
Rassismus gehört nirgendwo hin! - Unakzeptabel! Geht gar nicht!
Aber es ist ja allen bekannt, dass die Fans immer wieder Negativ auffallen müssen und wo möglich im Nachhinein damit auch noch angeben wollen.
Bleibt nur zu hoffen, dass sie irgendwann einmal begreifen wie Blödsinnig das ist und ihren Kindern etwas besseres beibringen.
Man sollte ihnen auch noch sagen, dass das Internet nichts vergisst und diese Peinlichkeiten für den Rest ihres Lebens hinter ihnen herrennen werden.
Übrigends:
Die Begegnung endete mit einem 2:0.
Aber das wisst Ihr ja schon, oder?
Bleibt gesund und fit.
Der Filosof
---
---