CONTEST: A Picture is Worth a Thousand Words - 1/14/2022
Hello everyone.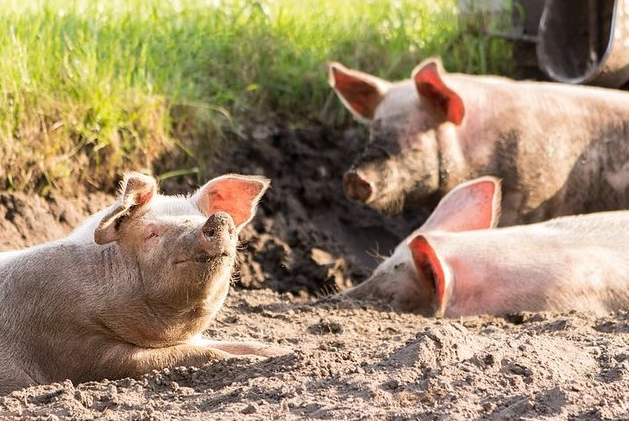 Even with this template as a task, you can say quite a lot.
I see in this picture a family that is doing well.
Everyone makes a satisfied impression.
The sun is shining and there is no disturbance . Except for one's own thoughts that come up while looking at the picture.
There is hardly anyone - especially children - who is not delighted when you can watch the little piglets and everyone knows the exclamations:
Oh how sweet!
Putzelich!
to cuddle
Something like that fits exactly into this situation.
Strangely enough, there are different views here for one and the same thing/animal!
The other side of the coin - which always has two sides - sounds like this:
You pig
you sow
you are a piglet.
Which, by the way, my mother used to say to me very often when I came home from playing.
Now we are insulted on's übelste with these expressions, which we called before still quite sweet.
Does that mean that we do not know what we are saying, or do we not mean what we are saying?
Comes actually only the question:
If you sow are so sweet, you piglet could not be my pig?😁😁😉
Smirk and stay healthy.
The Filosof
Translated with www.DeepL.com/Translator (free version)
DEUTSCH
Hallo Allerseits.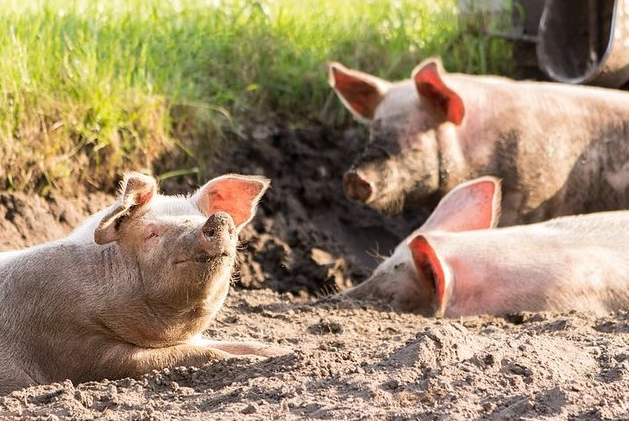 Auch mit dieser Vorlage als Aufgabe kann man eine ganze Menge sagen.
Ich sehe auf diesem Bild eine Familie der es gut geht.
Alle machen einen zufriedenen Eindruck.
Die Sonne scheint und es gibt keine Störung . Bis auf die eigenen Gedanken, die bei der Betrachtung des Bildes aufkommen.
Es gibt kaum Jemanden - vor allem bei Kindern - der nicht Entzückt ist, wenn man die kleinen Ferkelchen beobachten kann und jeder kennt die Ausrufe:
Oh wie Süß!
Putzelich!
zum Knuddeln
Soetwas passt ja auch genau in diese Situation.
Komischerweise gibt es hier verschiedene Sichtweisen für ein und die selbe Sache/Tier!
Die andere Seite der Medaille - die ja bekanntlich immer zwei Seiten hat - hört sich nämlich so an:
Du Schwein
Du Sau
bist Du ein Ferkel.
Was im übrigen meine Mutter früher sehr oft zu mir gesagt hat, wenn ich vom Spielen nach Hause kam.
Jetzt werden wir auf´s übelste mit diesen Ausdrücken beschimpft, die wir vorher noch als recht Süß bezeichnet haben.
Bedeutet das nun das wir eigentlich nicht Wissen was wir sagen, oder meinen wir gar nicht das was wir sagen?
Kommt eigentlich nur noch die Frage auf:
Wenn Du Sau doch so Süß bist, könntest Du Ferkel nicht mein Schwein sein?😁😁😉
Schmunzelt und bleibt gesund.
Der Filosof
---
---