Tier Advancement on Splinterlands this season
In the on going season, I have achieved another great achievement by advancing in the league tier.
I was formally playing in the Bronze II league tier but I have advanced to the Bronze I league tier by achieving a rating of 700.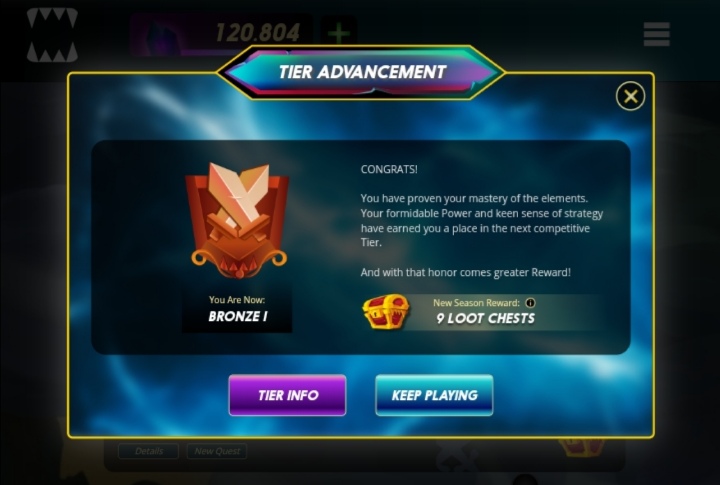 With this great achievement, 9 Loot Chests is already awaiting me me at the end of the season. I will definitely receive more with more achievements.
From my stat, you can all see that I have been battling since June 2018 and my total battle is 2015. My current rating for this season is 753 and my highest rating is 1394.
My rank is 1261 and my highest rank is 1548.i have a total win of 1259 with 26 longest streak. My power is 29410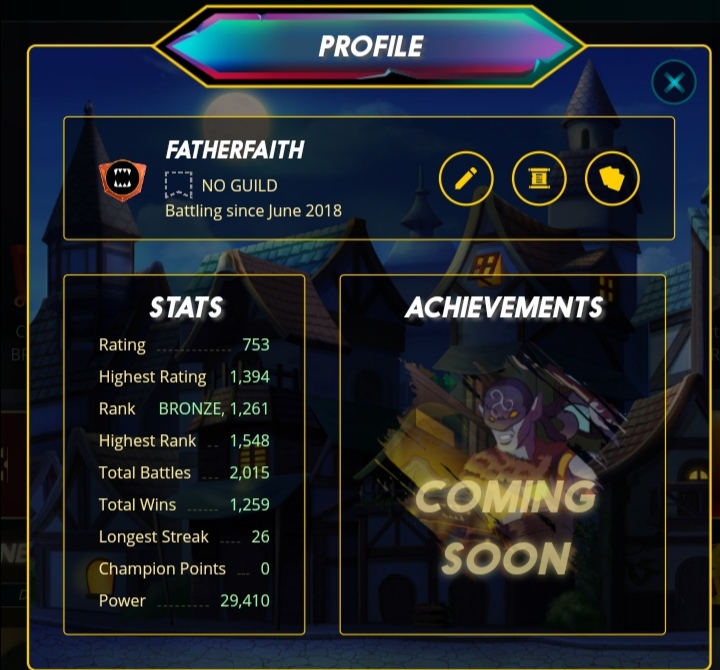 Hope to see you all on the battle ground
Thanks for Dropping By !
Best regards
fatherfaith
---
---