Lessons from the mass inductrination day 1 held on the 11th October 2021 via zoom

---
It was a great time listening to great teaching from bro Eli. A lot of lessons were learnt and I just want to share few from the lessons.
The first doctrine of Christ is Baptism.
Matthew 28:19-20 KJV
Go ye therefore, and teach all nations, baptizing them in the name of the Father, and of the Son, and of the Holy Ghost: [20] Teaching them to observe all things whatsoever I have commanded you: and, lo, I am with you alway, even unto the end of the world. Amen.
There is no baptism in the 10 Commandments but there is baptism in the doctrine of Christ.
We should not accept what is not in the scripture.
1 Corinthians 14:37 KJV
If any man think himself to be a prophet, or spiritual, let him acknowledge that the things that I write unto you are the commandments of the Lord.
Galatians 1:13 KJV
For ye have heard of my conversation in time past in the Jews' religion, how that beyond measure I persecuted the church of God, and wasted it:
Paul was not a Christian, he was of Jewish religion and he persecuted Christians.
Acts 22:16 KJV
And now why tarriest thou? arise, and be baptized, and wash away thy sins, calling on the name of the Lord.
The first thing Paul was told to do was to be baptized.
Acts 2:41,46-47 KJV
Then they that gladly received his word were baptized: and the same day there were added unto them about three thousand souls. [46] And they, continuing daily with one accord in the temple, and breaking bread from house to house, did eat their meat with gladness and singleness of heart, [47] Praising God, and having favour with all the people. And the Lord added to the church daily such as should be saved.
The person that received the word should be baptized. Anybody that will be baptized must first receive the word of God.
---
We are inviting you to join the Bible Readers community that study the words of God and also earn some reward by making our reactions on it. We can check this link https://peakd.com/c/hive-182074/trending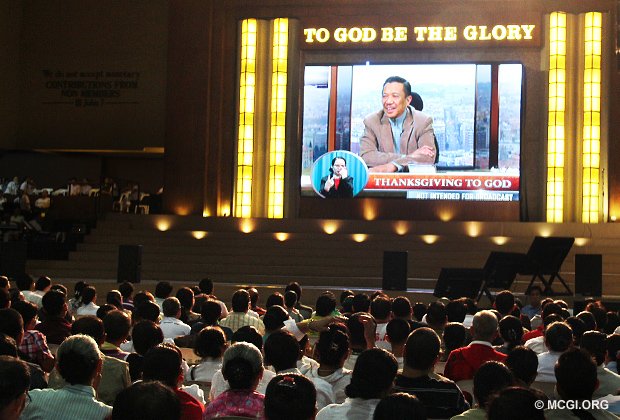 ---
This is my 266th video on 3speak
Check my channel to watch my previous videos and don't forget to subscribe to my channel to watch more interesting videos
Thanks for Dropping By !
Best regards
fatherfaith
---
▶️ 3Speak
---
---