Lessons from the mass inductrination day 2 held on the 12th October 2021 via zoom

---
It was a great time listening to great teaching from bro Eli. A lot of lessons were learnt and I just want to share few from the lessons.
The name of God is a strong tower. So the church is called the church of God, which is the only true church.
We should know how to behave ourselves in the church of God. The true church of the Bible is the church of God.
The way to become the member of the church of God is to accept the gospel.
Hebrews 10:24-25 KJV
And let us consider one another to provoke unto love and to good works: [25] Not forsaking the assembling of ourselves together, as the manner of some is ; but exhorting one another : and so much the more, as ye see the day approaching.
Ephesians 1:13 KJV
In whom ye also trusted , after that ye heard the word of truth, the gospel of your salvation: in whom also after that ye believed, ye were sealed with that holy Spirit of promise,
The gospel is the doctrine.
1 Corinthians 15:1 KJV
Moreover, brethren, I declare unto you the gospel which I preached unto you, which also ye have received, and wherein ye stand;
The gospel of christ is not what you receive by raising up your hand. You have to accept the doctrine.
Philippians 1:27 KJV
Only let your conversation be as it becometh the gospel of Christ: that whether I come and see you, or else be absent, I may hear of your affairs, that ye stand fast in one spirit, with one mind striving together for the faith of the gospel;
The gospel have a doctrine for all things like how we relate with others, what we wear, what we wear and so on.
Colossians 3:16 KJV
Let the word of Christ dwell in you richly in all wisdom; teaching and admonishing one another in psalms and hymns and spiritual songs, singing with grace in your hearts to the Lord.
In the Bible singing to God is part of the doctrine.
---
We are inviting you to join the Bible Readers community that study the words of God and also earn some reward by making our reactions on it. We can check this link https://peakd.com/c/hive-182074/trending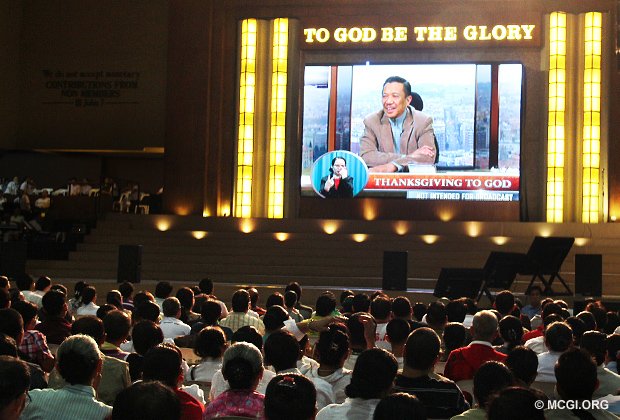 ---
This is my 267th video on 3speak
Check my channel to watch my previous videos and don't forget to subscribe to my channel to watch more interesting videos
Thanks for Dropping By !
Best regards
fatherfaith
---
▶️ 3Speak
---
---