Lessons from the mass inductrination day 9 held on the 21st October 2021 via zoom

It was a great time listening to great teaching from bro Eli. A lot of lessons were learnt and I just want to share few from the lessons.
I learned that we are to sing praises to only God and not Mary, or angels or any other person.
We should learn to gather together to give thanks to God.
I also learned that we should not accord the glory of God to any other person.
Just like Jesus gave His life to save our souls, we should learn to give to the needy.
1 Corinthians 14:26 KJV
How is it then, brethren? when ye come together, every one of you hath a psalm, hath a doctrine, hath a tongue, hath a revelation, hath an interpretation. Let all things be done unto edifying.
It is a good thing to sing song, so all of us must sing song to thank and praise God.
1 Corinthians 14:27-28 KJV
If any man speak in an unknown tongue, let it be by two, or at the most by three, and that by course; and let one interpret. [28] But if there be no interpreter, let him keep silence in the church; and let him speak to himself, and to God.
When we sing, the evil spirits will flee.
1 Samuel 16:23 KJV
And it came to pass, when the evil spirit from God was upon Saul, that David took an harp, and played with his hand: so Saul was refreshed, and was well, and the evil spirit departed from him.
There must be an interpreter when someone speak in an unknown tongue.
Acts 20:7 KJV
And upon the first day of the week, when the disciples came together to break bread, Paul preached unto them, ready to depart on the morrow; and continued his speech until midnight.
Early Christians gather on the first day of the week which is Sunday.
John 20:19 KJV
Then the same day at evening, being the first day of the week, when the doors were shut where the disciples were assembled for fear of the Jews, came Jesus and stood in the midst, and saith unto them, Peace be unto you.
The apostles also gathered on Sunday.
Acts 2:46 KJV
And they, continuing daily with one accord in the temple, and breaking bread from house to house, did eat their meat with gladness and singleness of heart,
We can also gather any day. In fact, early Christians gathered everyday.
In the gathering, God forgives when we pray
2 Chronicles 7:14 KJV
If my people, which are called by my name, shall humble themselves, and pray, and seek my face, and turn from their wicked ways; then will I hear from heaven, and will forgive their sin, and will heal their land.
1 Peter 5:14 KJV
Greet ye one another with a kiss of charity. Peace be with you all that are in Christ Jesus. Amen.
We should consider one another.
Hebrews 10:24-25 KJV
And let us consider one another to provoke unto love and to good works: [25] Not forsaking the assembling of ourselves together, as the manner of some is ; but exhorting one another : and so much the more, as ye see the day approaching.
The gathering is important for two reasons, to ask after one another and to exalt one another.
---
We are inviting you to join the Bible Readers community that study the words of God and also earn some reward by making our reactions on it. We can check this link https://peakd.com/c/hive-182074/trending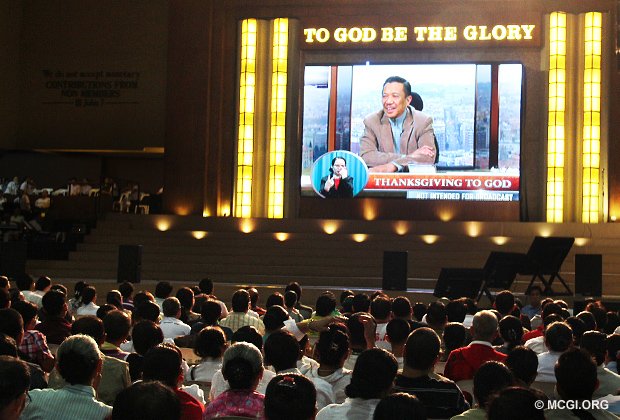 ---
Thanks for Dropping By !
Best regards
fatherfaith
---
---