My Boomplay Recap 2022
---
As you all know, I'm a music lover and I listen to all kinds of music. Good music heals the soul, it energizes, and it entertains.
Listening to music helps me a lot. When I'm down, I listen to music to lift up my soul. Music helps me to focus on whatever I'm doing. Whenever I'm feeling weak, music gives me energy to carry on. In fact music helps me in a lot of ways.
I have different music apps I use but my favorite is Boomplay. In this post, I'm here to do a recap of my Boomplay activity (stat) for the year 2022.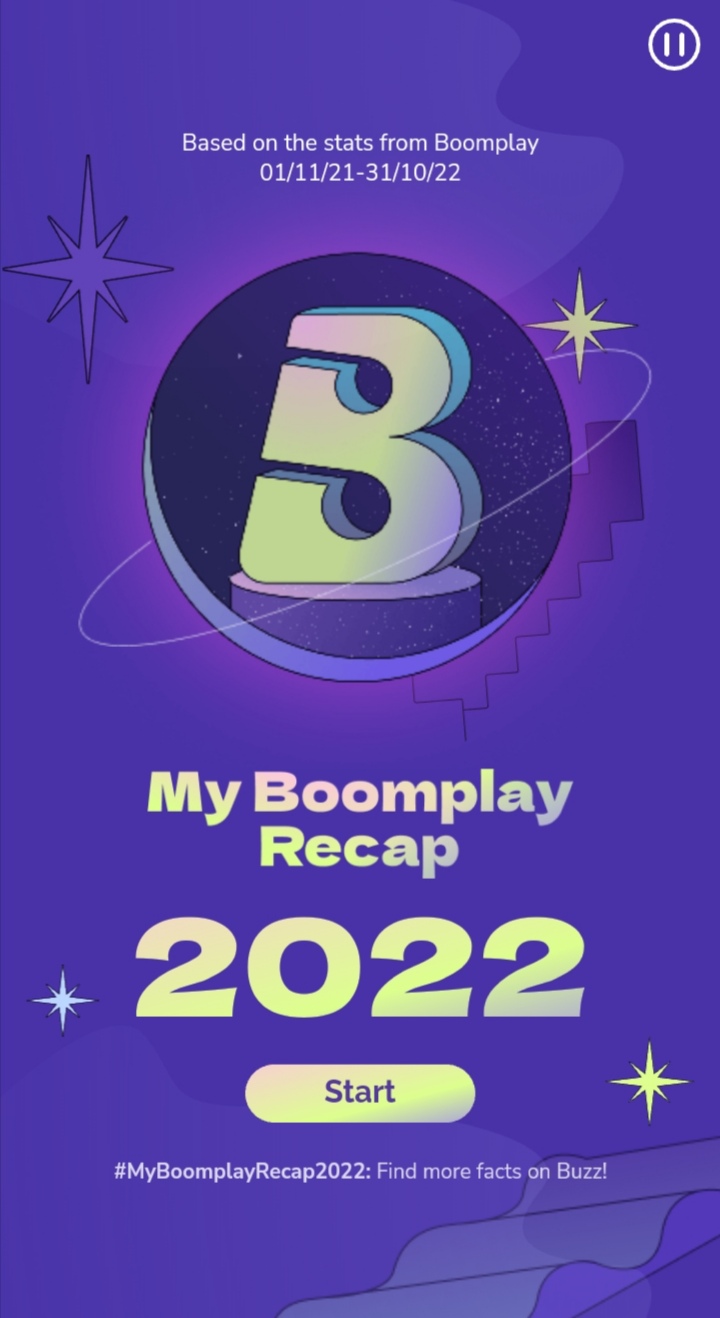 If you missed my 2021 recap, you can view it here:
My 2021 Boomplay statistics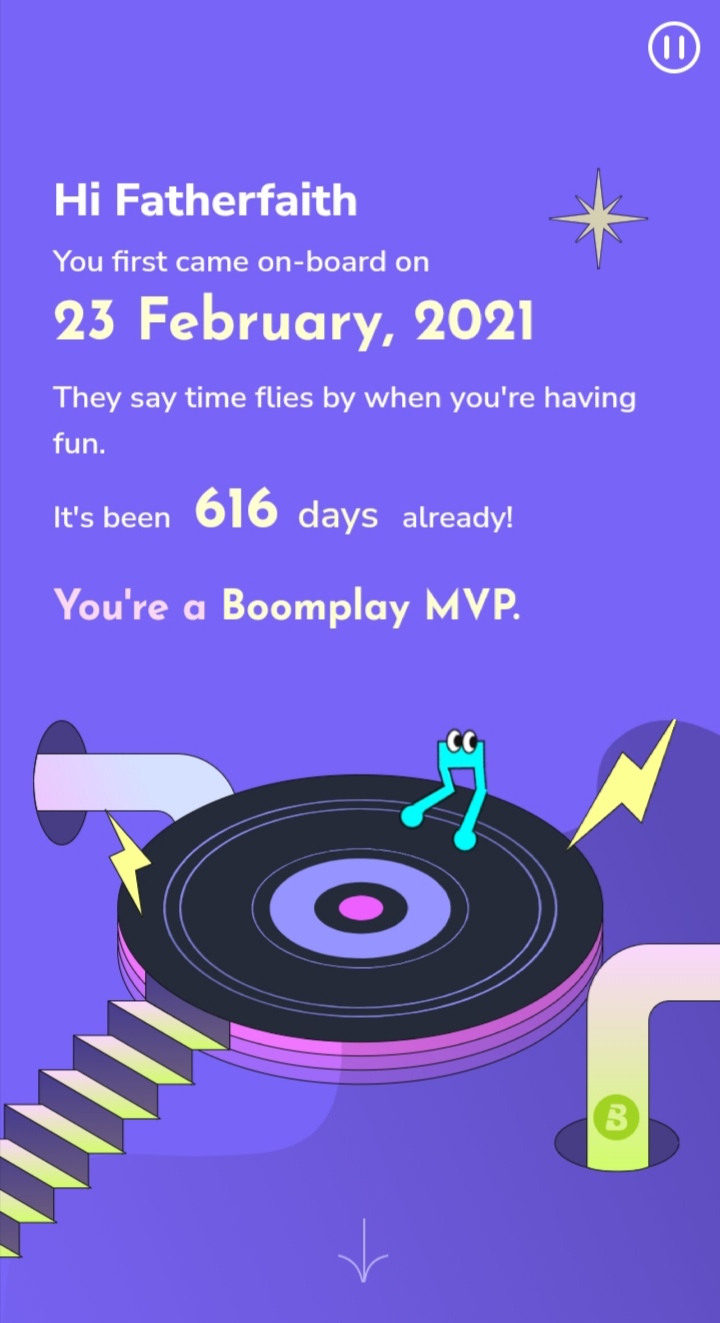 I signed up on Boomplay on 23rd February, 2021. Which means up till the day the stat was released, I've spent 616 days using Boomplay.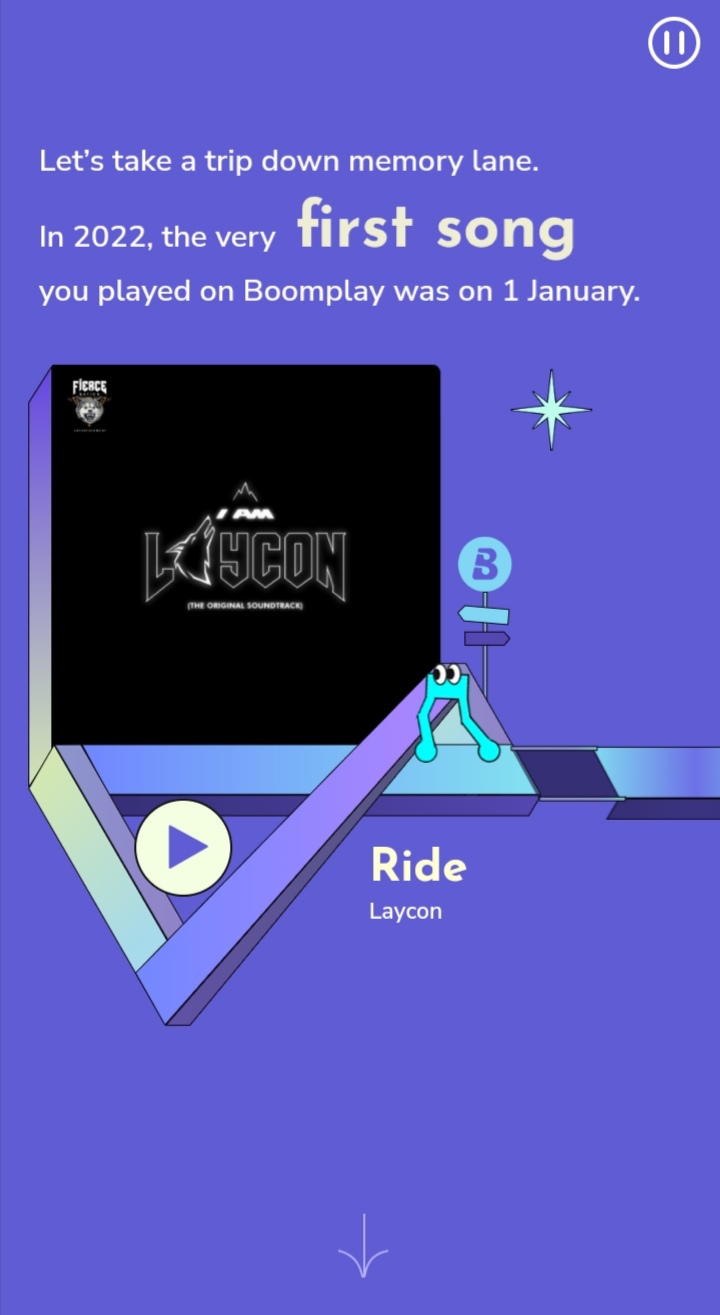 The first song I listened to this year (2022) was "Ride", a track from Laycon's Album titled "I Am Laycon". Compared to last year, the first song I listened to was Gomey's Interlude on Laycon's Young Black And Gifted (YBAG) album. Don't mind me, I'm a fan of Laycon as you will see as we proceed.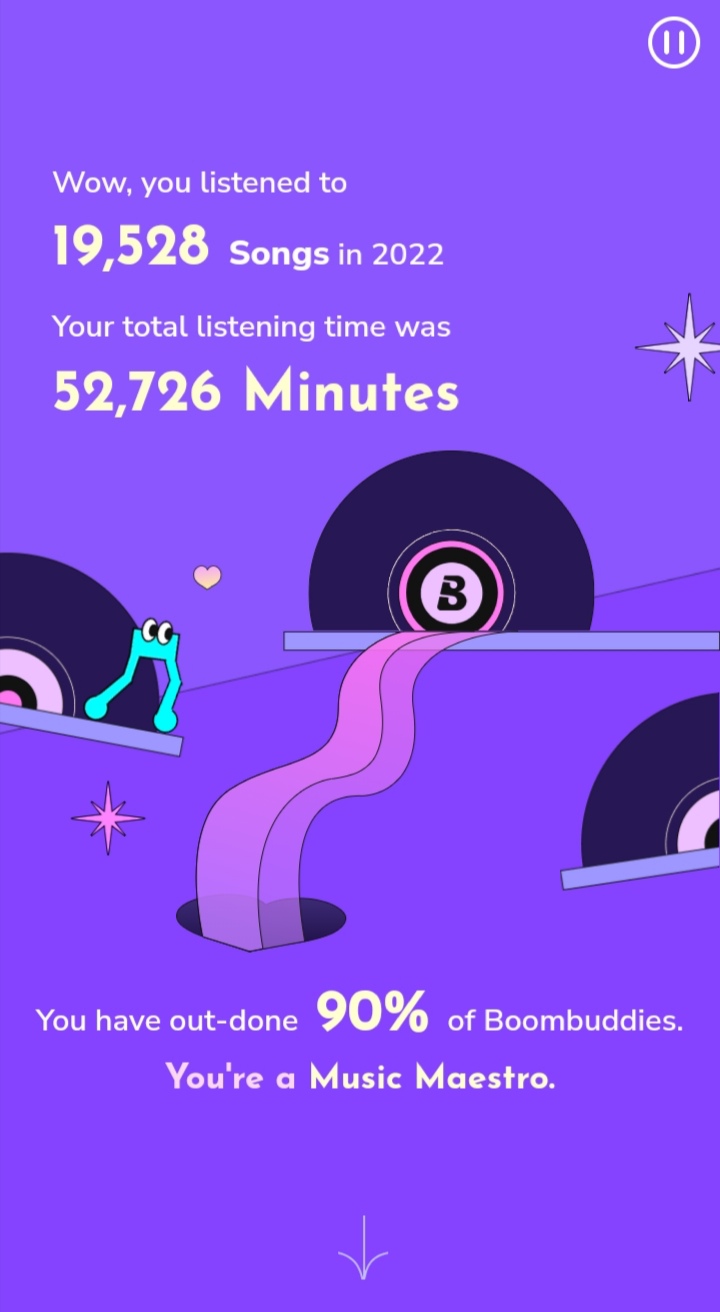 In total, I listened to 19,528 songs and my total playing time was 52,726 minutes (that is like 3,163,560 seconds or 878.77 hours or 36.6 days). That is far more that 2021 where I listened to a total of 3,923 songs which made up to 196.5 hours.
I out-done 90% of Boomplay user which means I'm among the top 10% listeners or users of Boomplay. Out of about 75 million liters, I'm among the top 7.5 million. That is an improvement from 2021 where I only made it to the top 18%.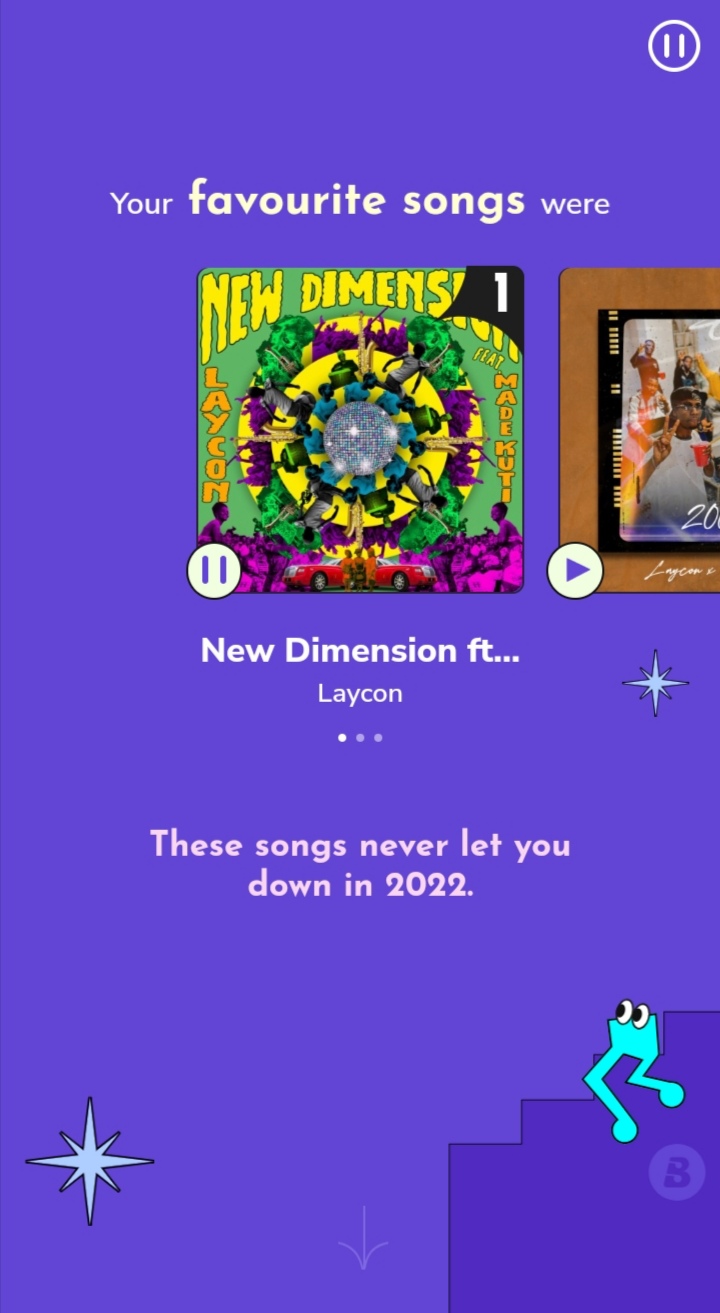 My favorite song for the year was song titled "New Dimension" by Laycon ft Made Kuti.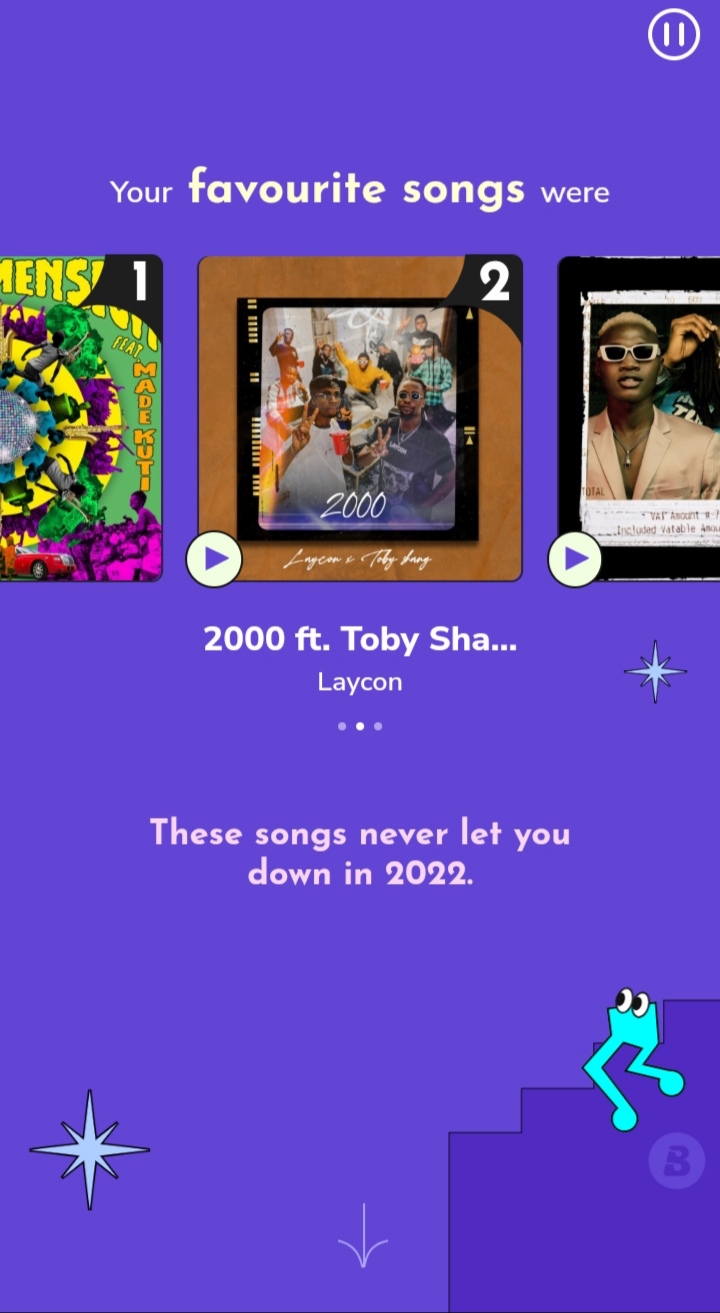 My second favorite song was song titled "2000" also by Laycon ft Toby Shank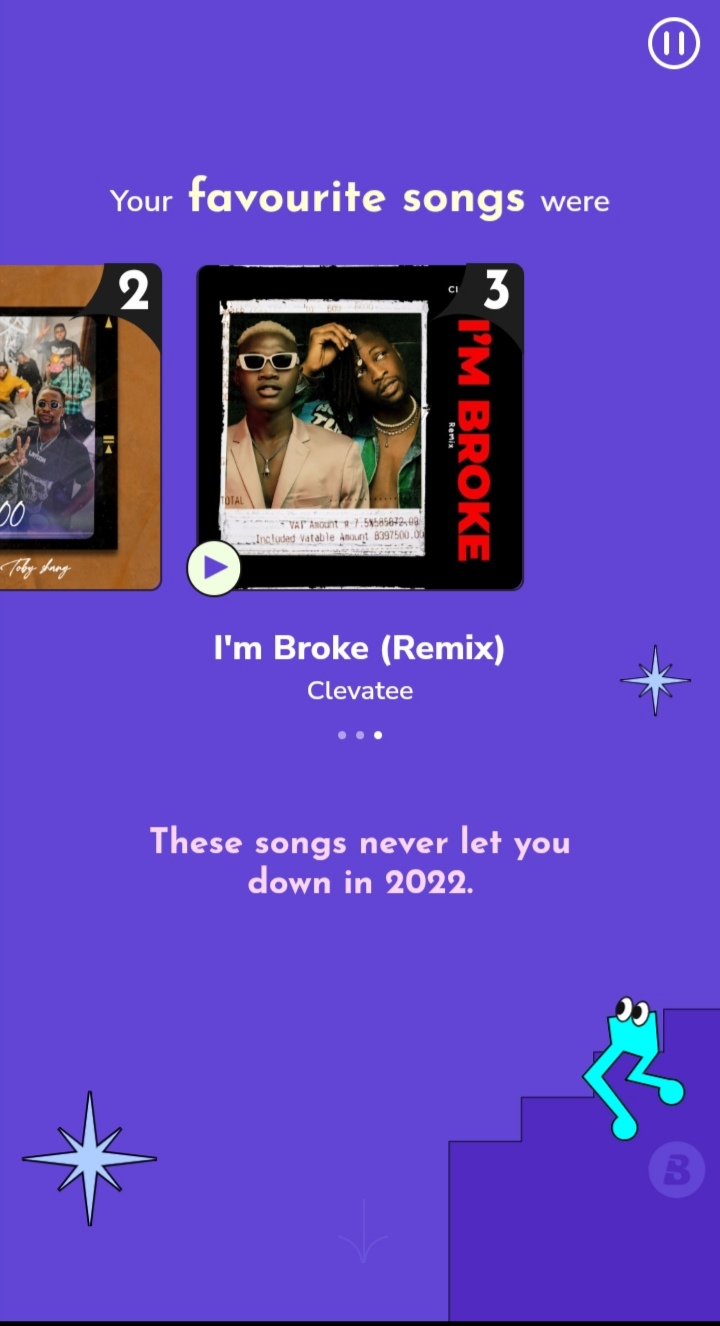 My third favorite was "I'm broke (remix)" by Clevatee ft Laycon
My top 3 songs has Laycon on them. This is to tell you how much I love the guy.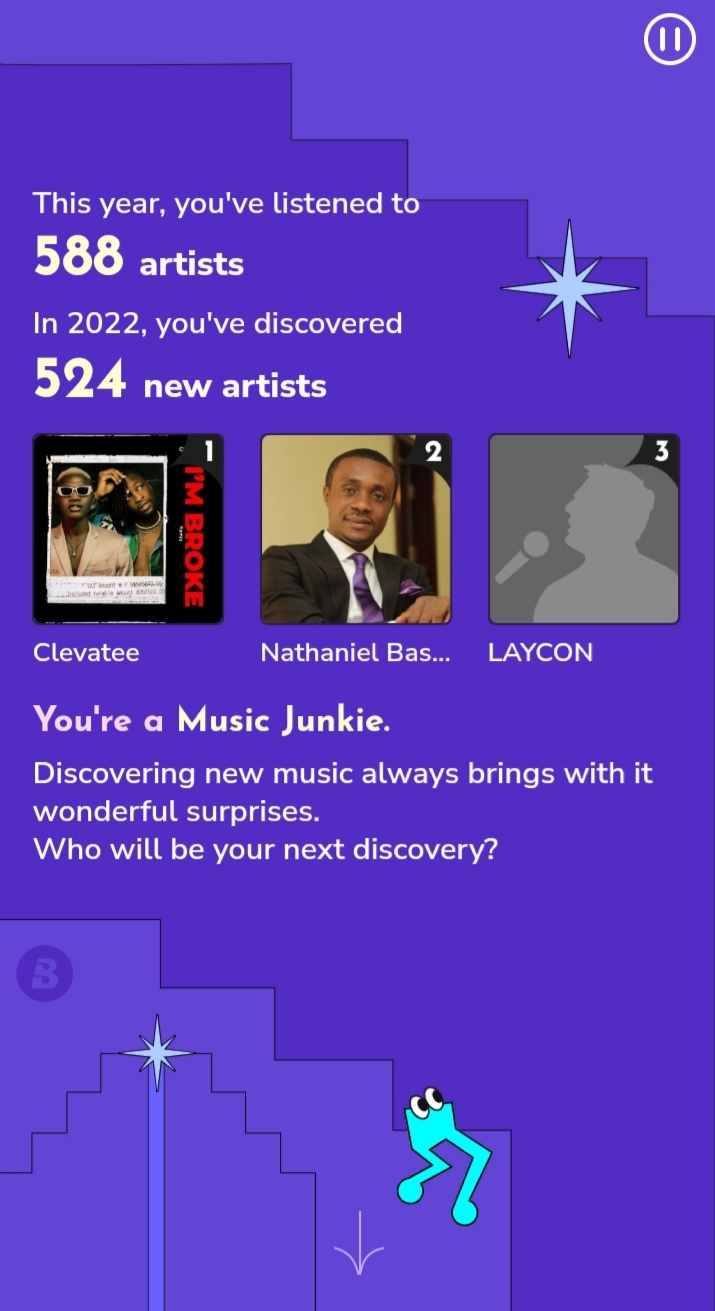 Though Laycon was my favorite and I listened to his music the most, I also listened to other artists and I listened to a total of 588 different artists out of which 524 are new.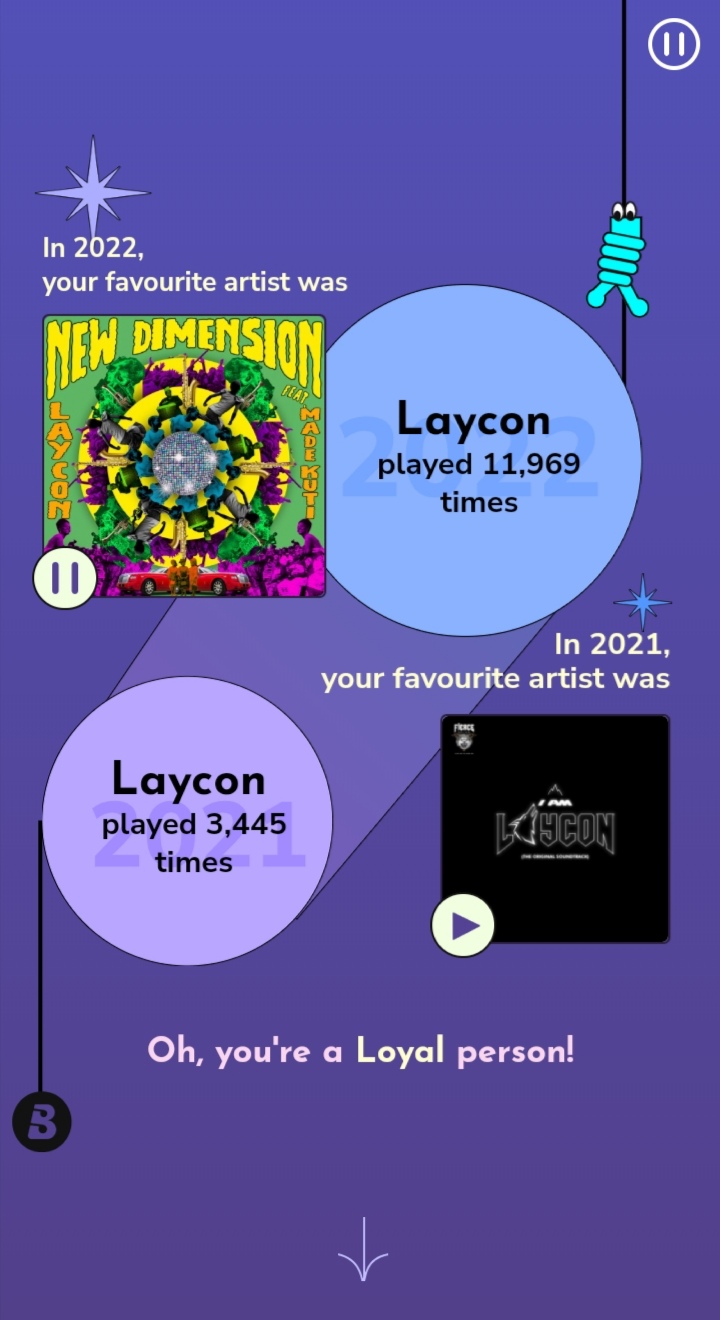 Comparing 2022 with 2021, my favorite artist for both years is Laycon but I listened to Laycon more this year. I played Laycon's songs 11,969 times this year compared to 3,445 times I played his songs last year.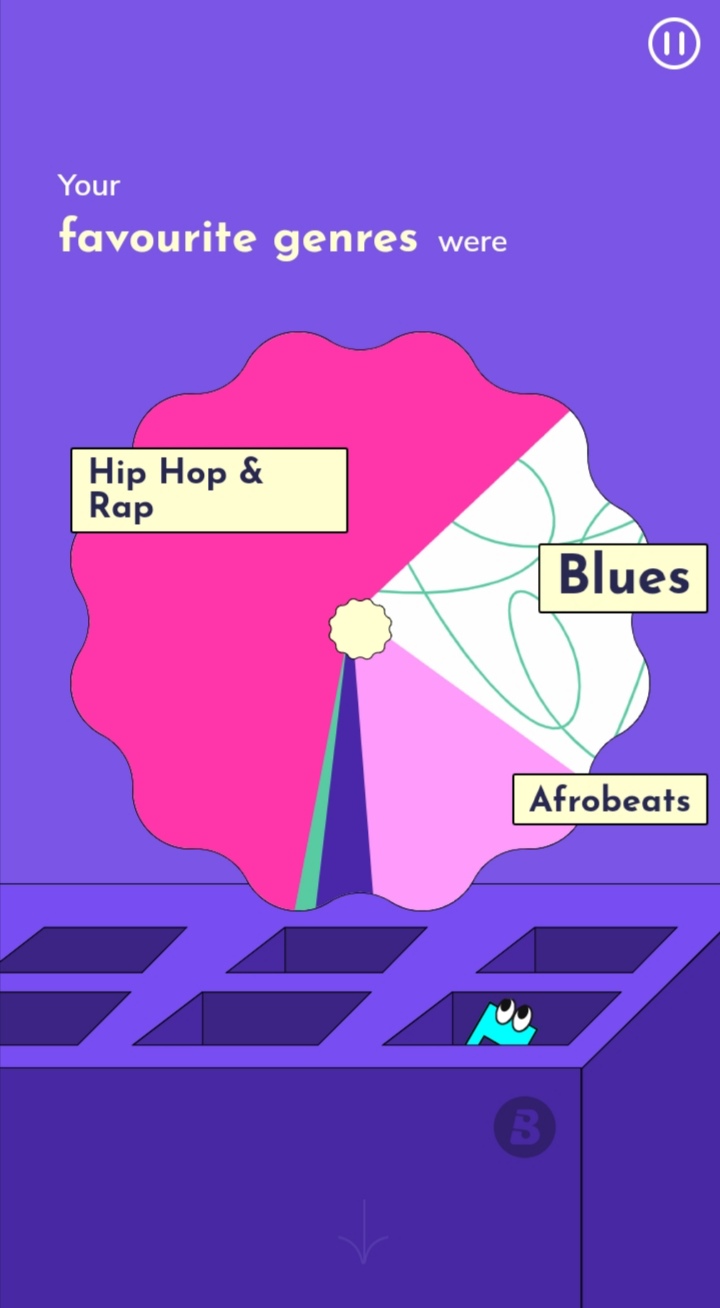 I listened to all genres of music but I listened to more of Hip Hop & Rap, followed by Blues, Afrobeat and so on.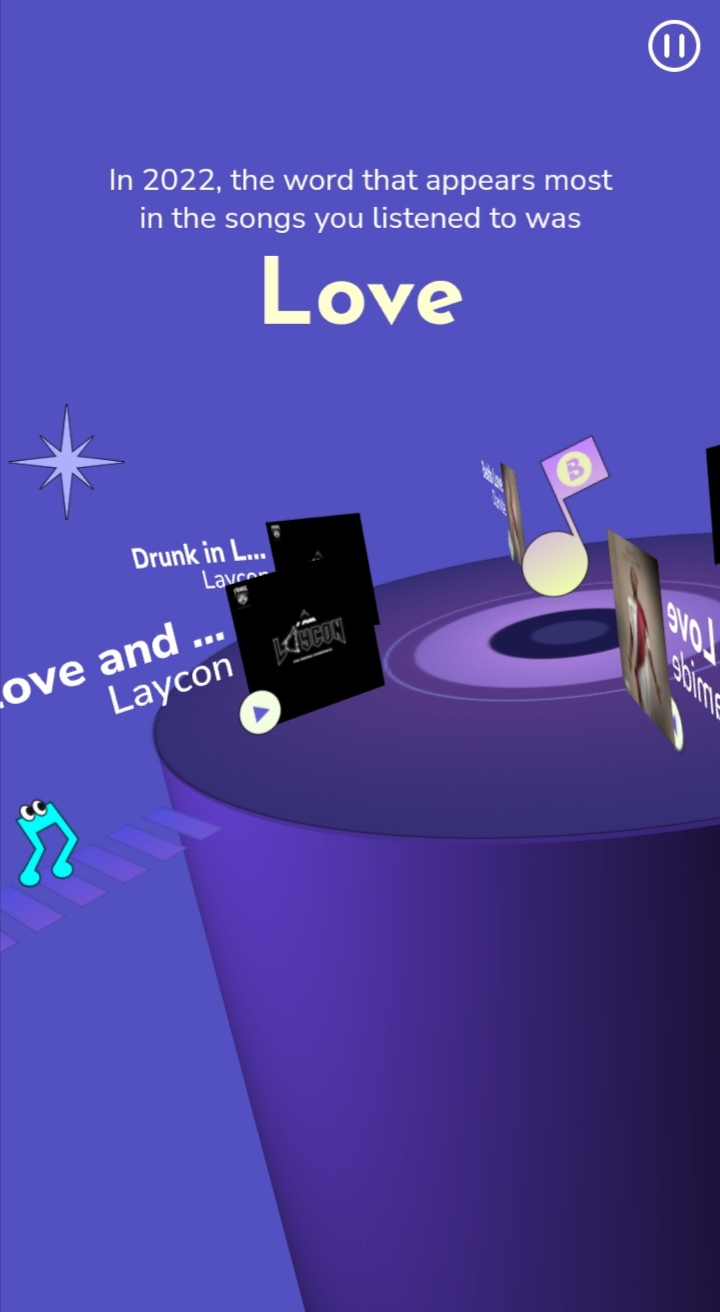 The word that appears most in the songs I listened to was Love. Who does not love love 😍.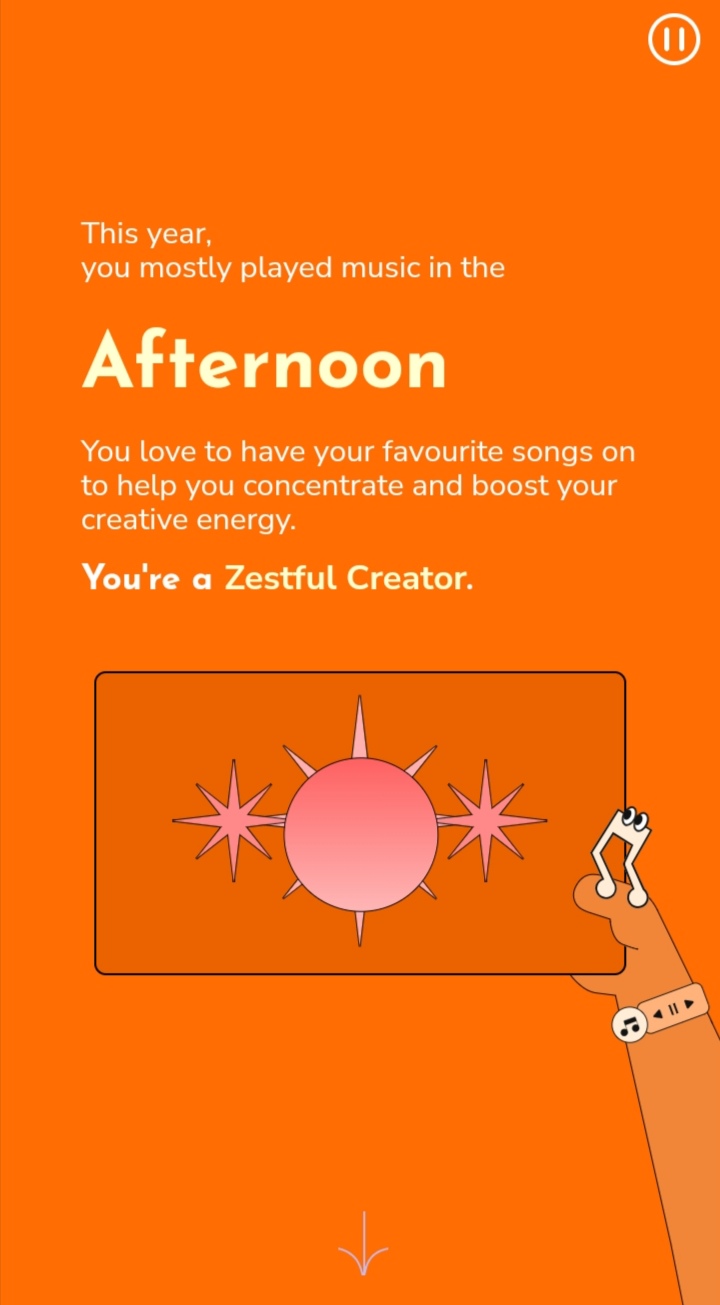 I mostly play music in the afternoon. This is to boost and energize me when I'm getting week and bored and to make work go smoothly.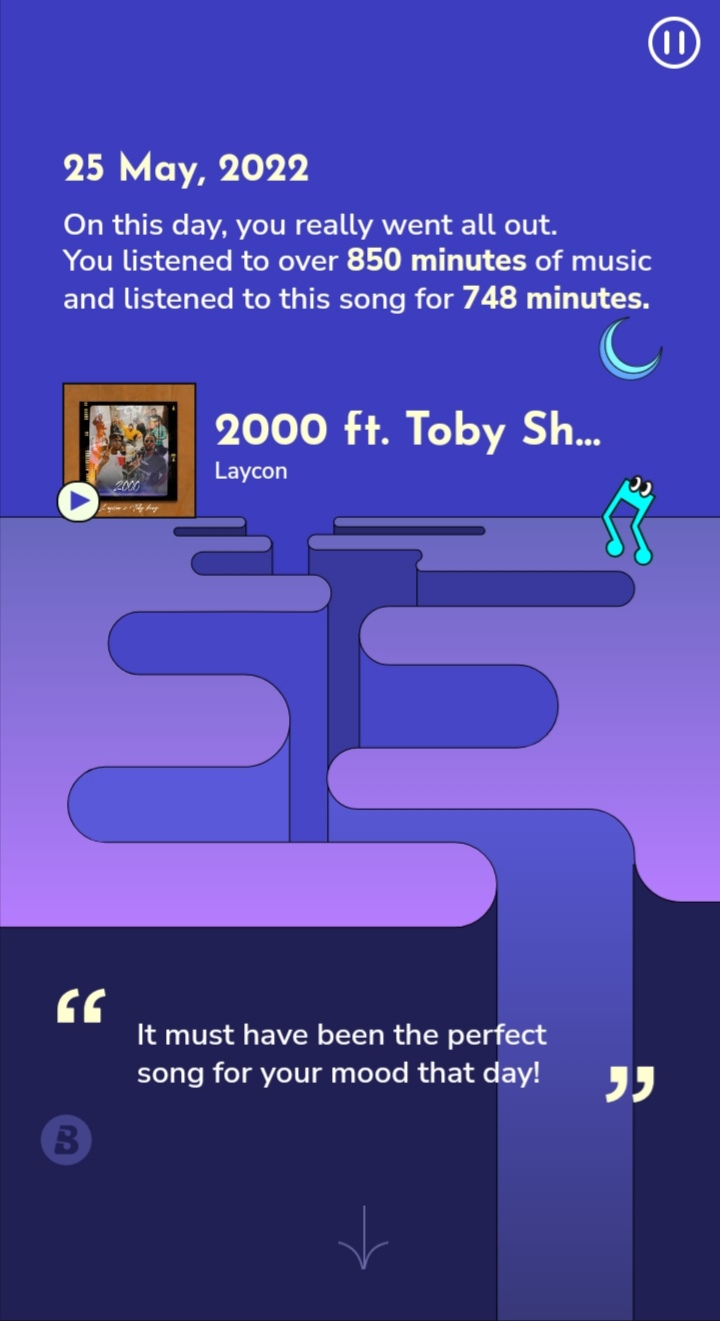 The day I listened to music on Boomplay the most was 25th of May. On this day, I listened to over 850 minutes of music. That is like 14 hours of playing music. Wow 😲
Out of this 850 minutes I listen to the song "2000" by Laycon ft Toby Shank for 748 minutes. I could remember, it was the time the song was released and I was just in love with the song.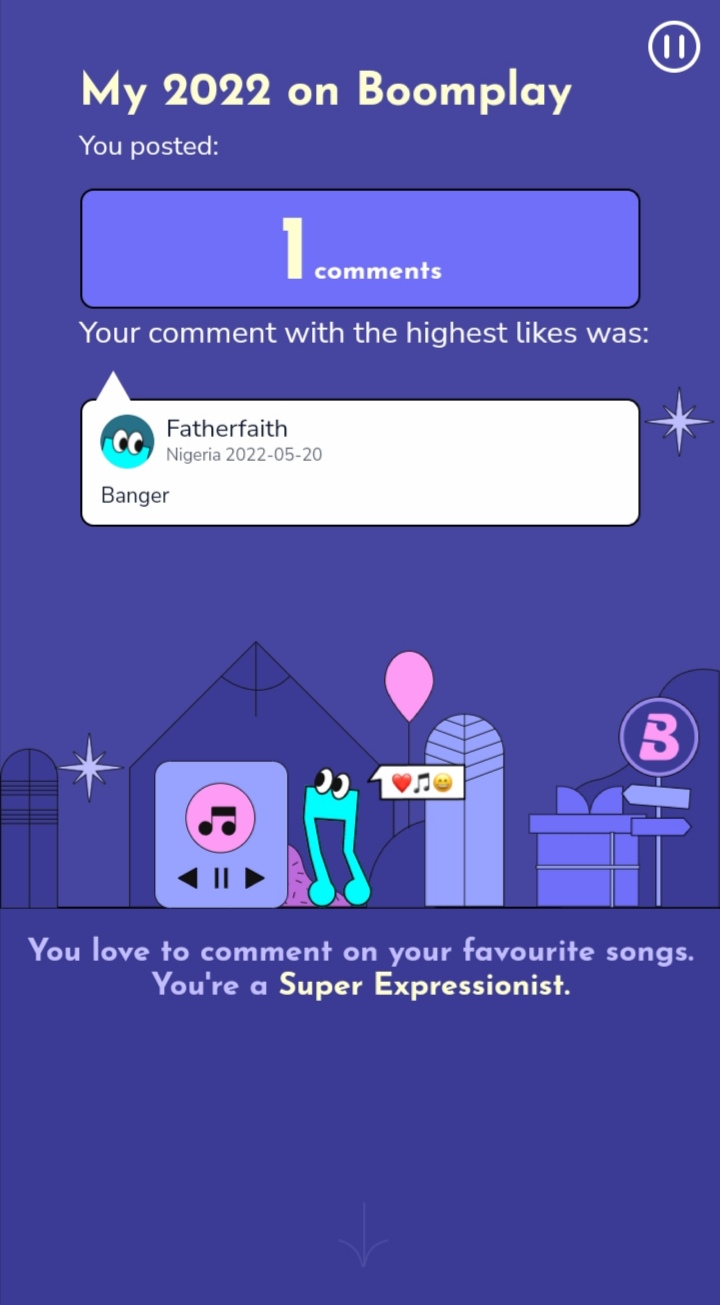 I only posted 1 comment this year and the comment was on my favorite song.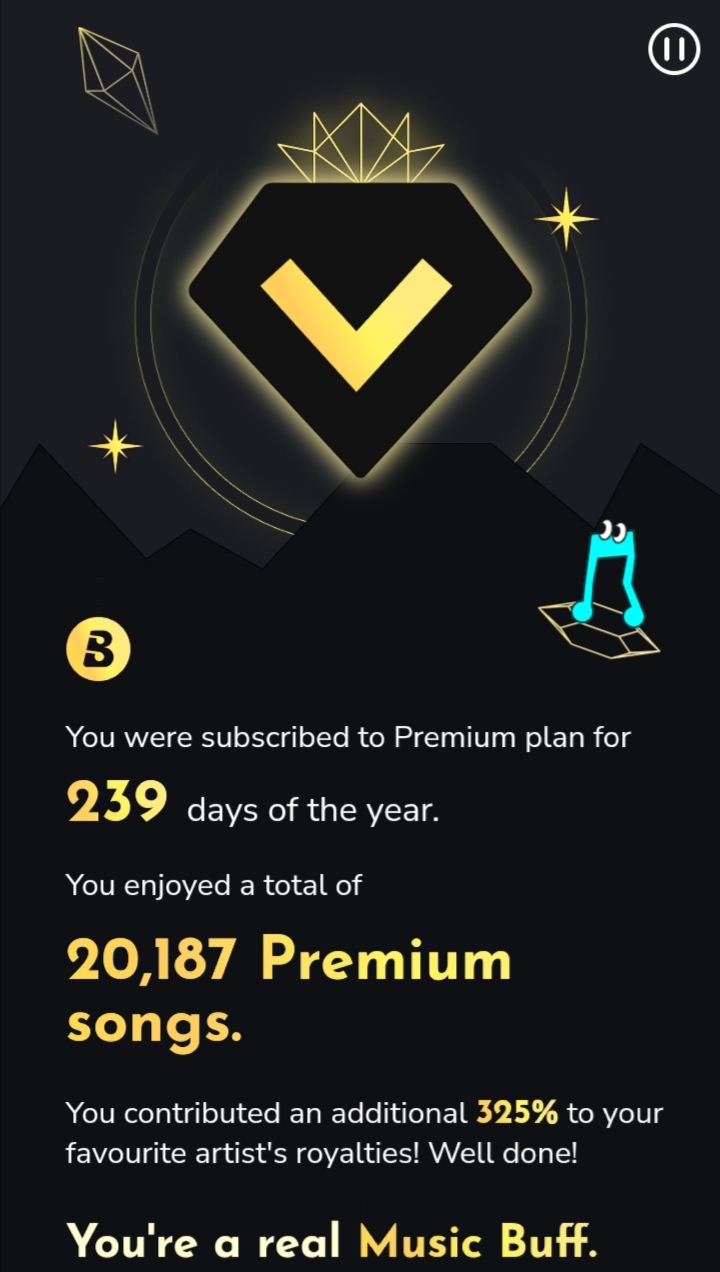 When you love something, you will want to enjoy it to the fullest by subscribing the premium package. On Boomplay, I subscribed to the premium plan for 236 days and enjoyed a total of 20,187 Premium songs. I enjoy more premium plan than last year where I only subscribe for 25 days and enjoyed only 291 songs.
This year I also contributed additional 325% to my favorite artist's royalties. As we all know, artist get royalties on their songs as they are been listened to. I'm happy to contribute this must to my favorite artists.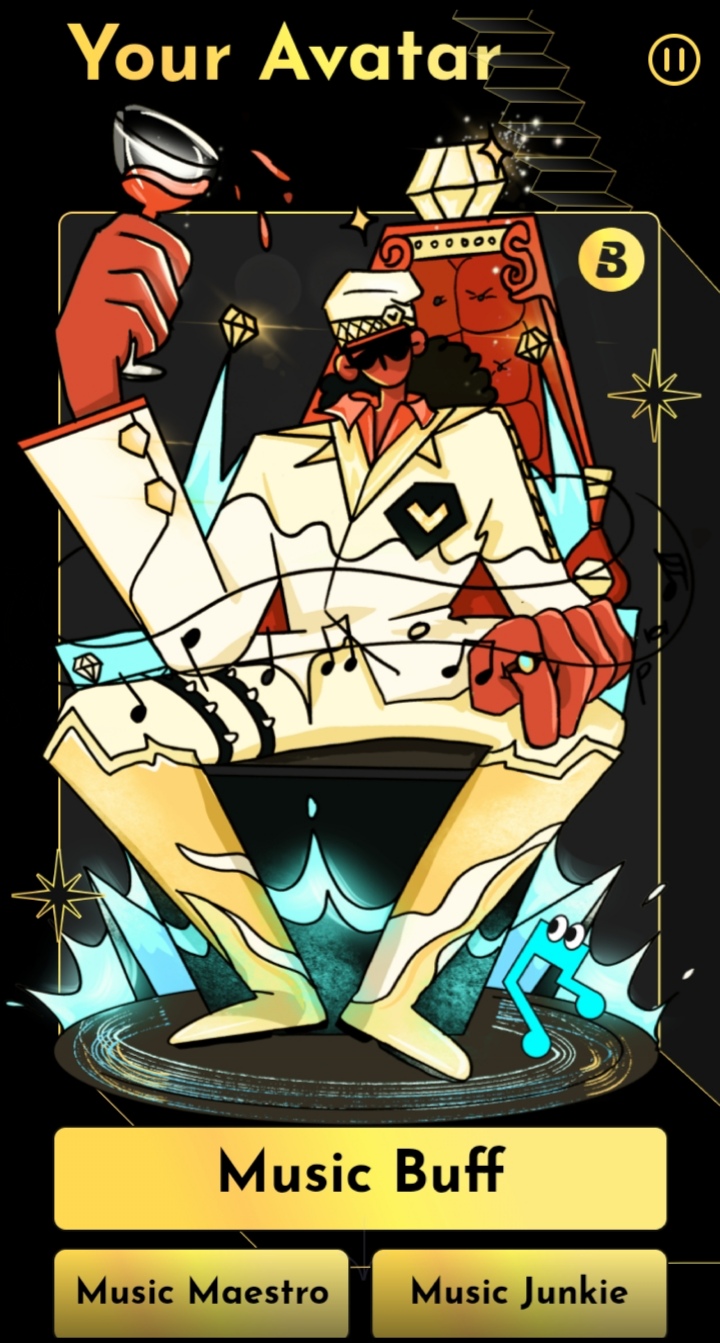 Here is my Avatar. Isn't it beautiful?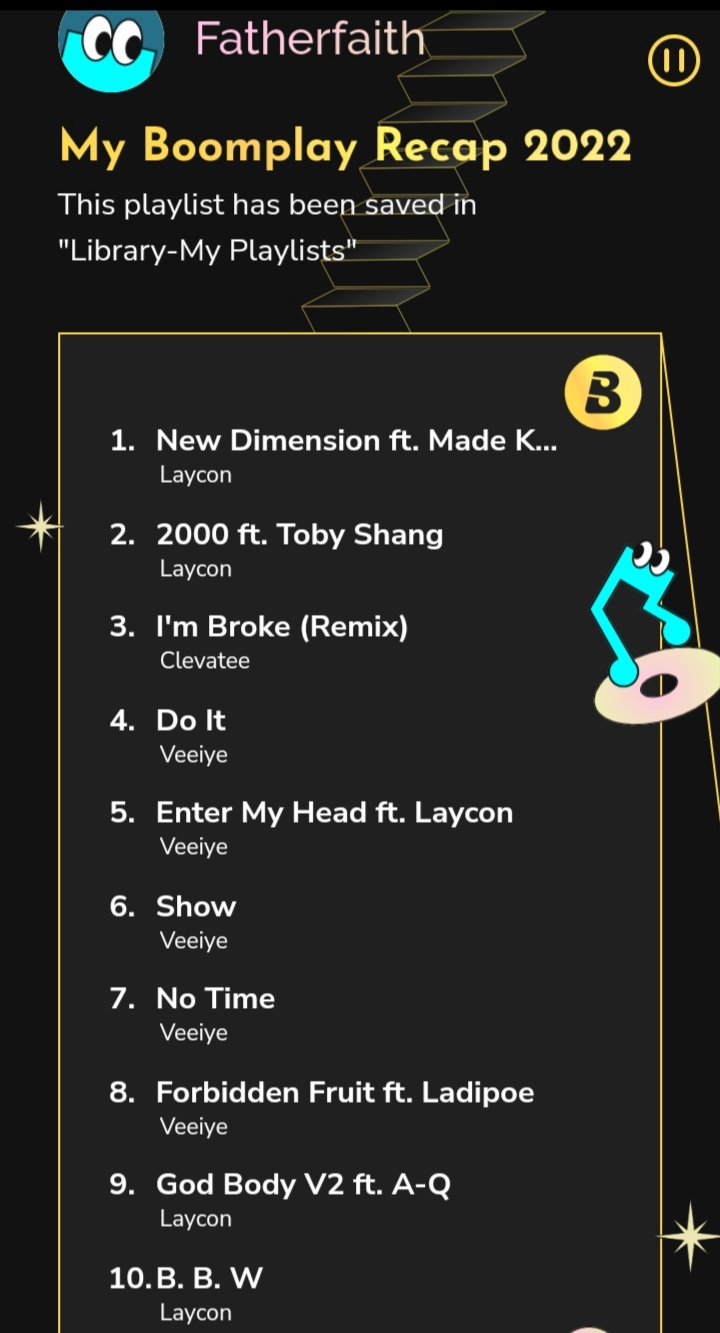 I have about 2000 songs saved in my Library - My Playlist for my enjoyment.
Let me round by telling you all about my favorite artist - Laycon.
Laycon is a Nigerian Afrorap artist, who is on top of his game right now. In fact, he is one of the best in the world right now. To tell you how good he is, he is a member of the Recording Academy, the organizers of Grammy Awards. He is a voting member of Grammy Awards. You can read more about him and stream his songs on all platforms.
---
This is my 317th video on 3speak
Check my channel to watch my previous videos and don't forget to subscribe to my channel to watch more interesting videos
---
Thanks for Dropping By !
Best regards
fatherfaith
---
▶️ 3Speak
---
---