One strange building, my monomad submission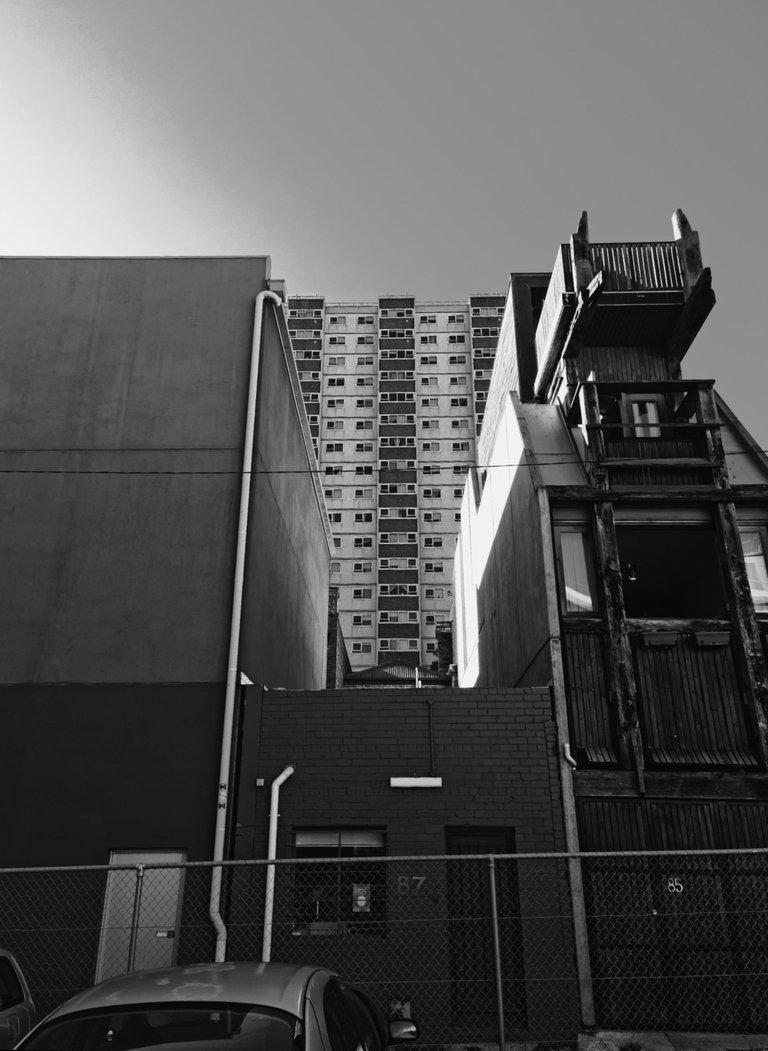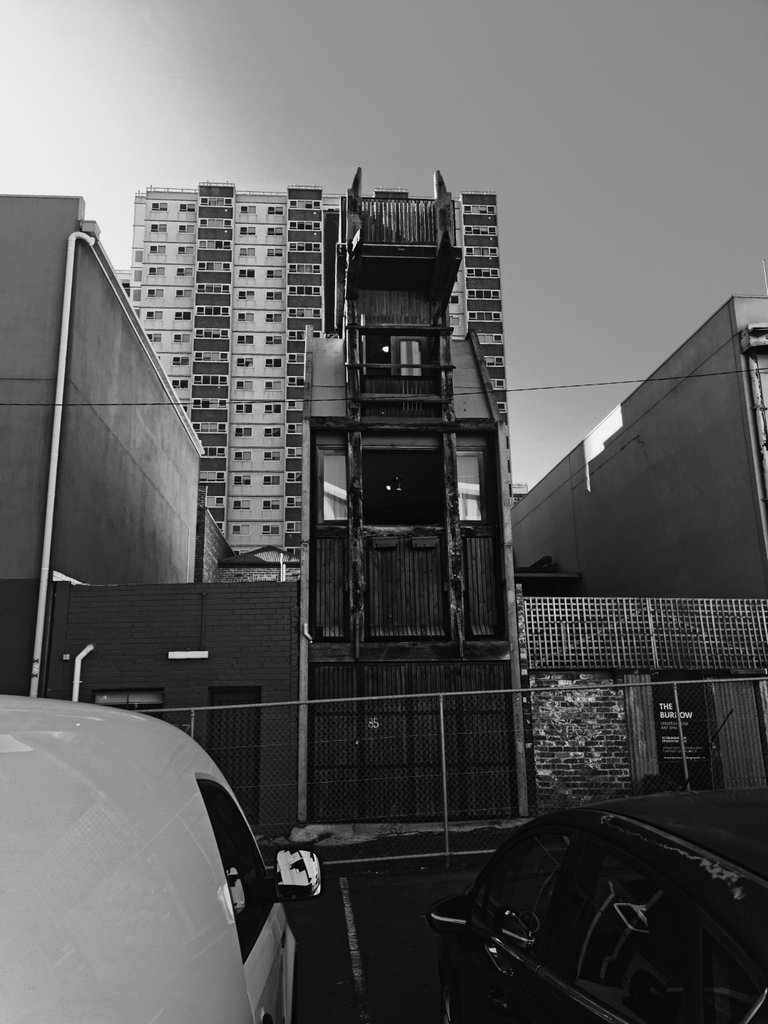 I pass this building everyday and it's craziness draws my eye evertime. It's raw wooden building that contrasts so strongly with the industrial cement buildings surrounding it with its reclaimed wood structure.
I have no idea what it's used for and who owns it but I does make me stop everytime.
Shot by myself on a Samsung phone edited in Lightroom
---
---