Preparing My Favourite Food ~ Coconut Rice
Hello guys, howdy? It's been a long time I have not written in this community and that is because cooking and taking pictures all alone is not such an easy task for me
So, today, I will be giving us recipes and the process of cooking coconut rice. So just stay tuned as we move down to my kitchen.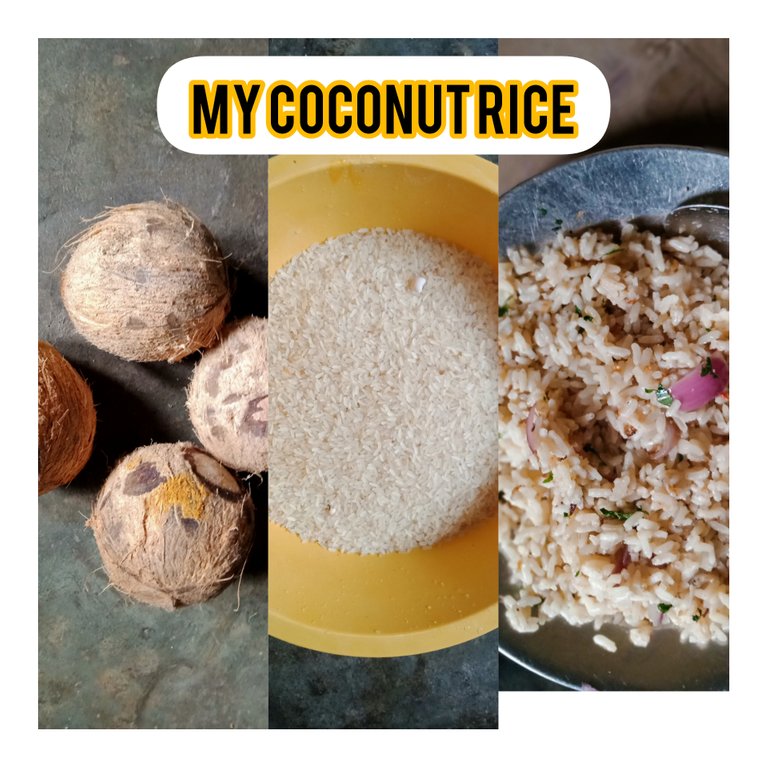 ---
---
RECIPES
Rice


Coconut


Onions





Maggi


.

Pepper


Crayfish


Salt


Water; a lot of water
Okay, guys, so that's the recipe, now we move down to the procedures of cooking coconut rice.
---
---
PROCESS
Your coconut must be bought according to the cups of rice you are planning to cook. For me, I was asked to cook four cups of rice and I decided to make use of four coconuts but it doesn't usually work that way. Most times the coconut could be lesser than the rice or the same depending on how tasty you want your rice to be.
Pick your coconut, break into the piece and remove the bark. Wash and keep aside for grating.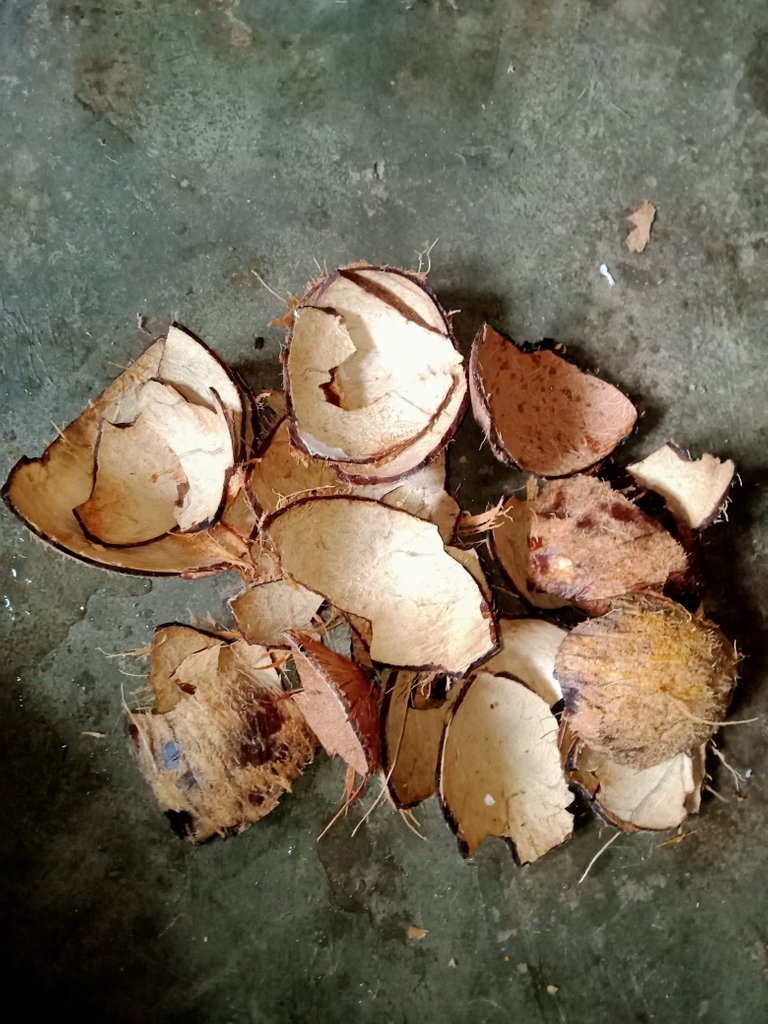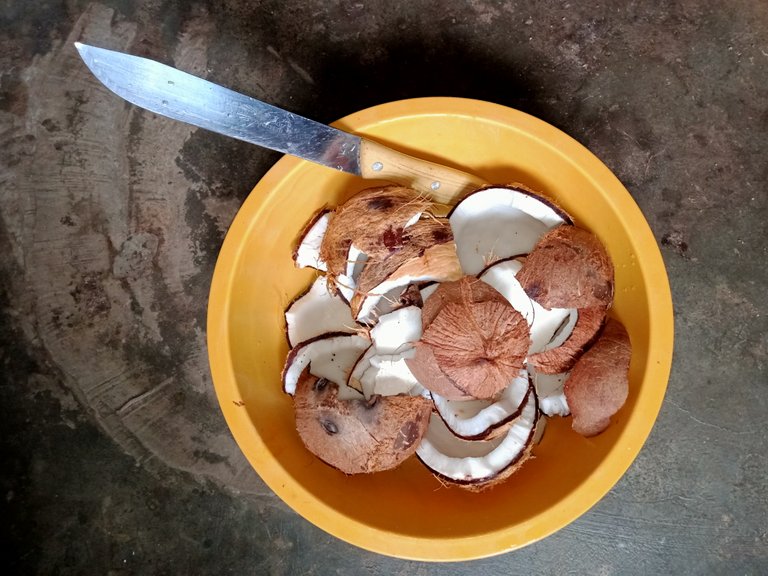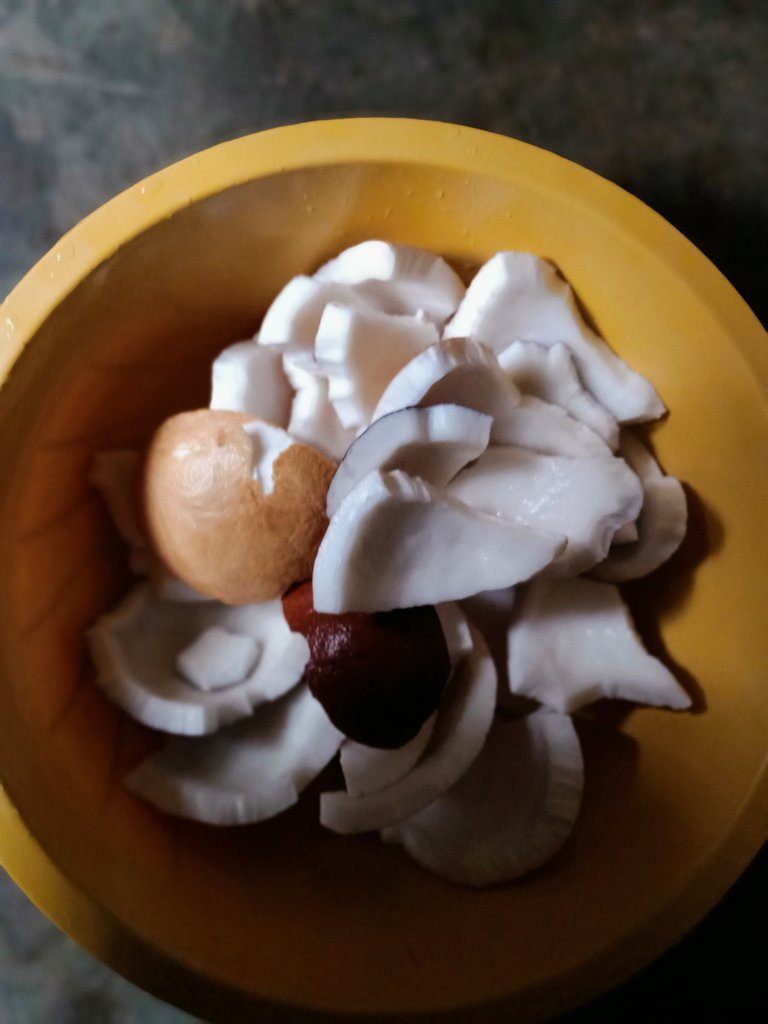 Get your tray and grater, wash and make sure it is free from dirt most especially sand


Pick your rice, turn it into a washing bowl, put water, wash and filter the water out. Get a pot, wash the pot, put some water inside and turn your already filtered rice into the pot for par-boiling. Place it on fire and let it par-boil.






Start grating the coconut while your pot of rice is on fire and this is how it will look like when you are done.





After a while, drop down your pot of rice down, wash and filter out the water and allow it to drain out while you do other things.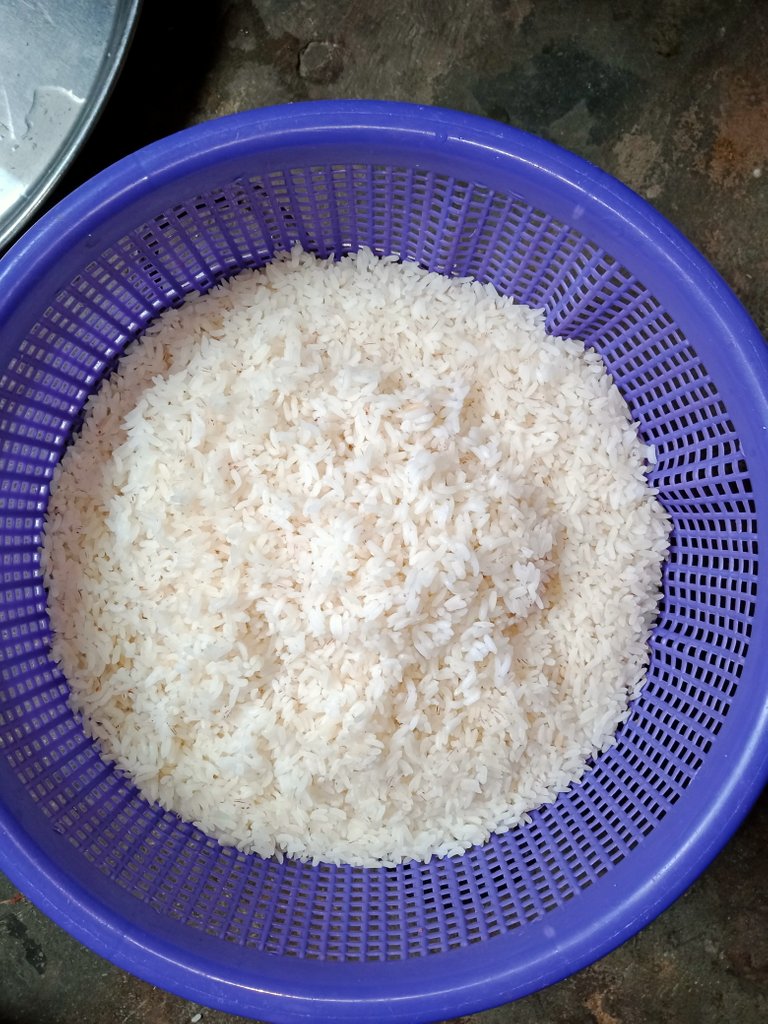 Get all your ingredients, and pound those that need to be pounded. Like your red pepper and crayfish and slice your onions.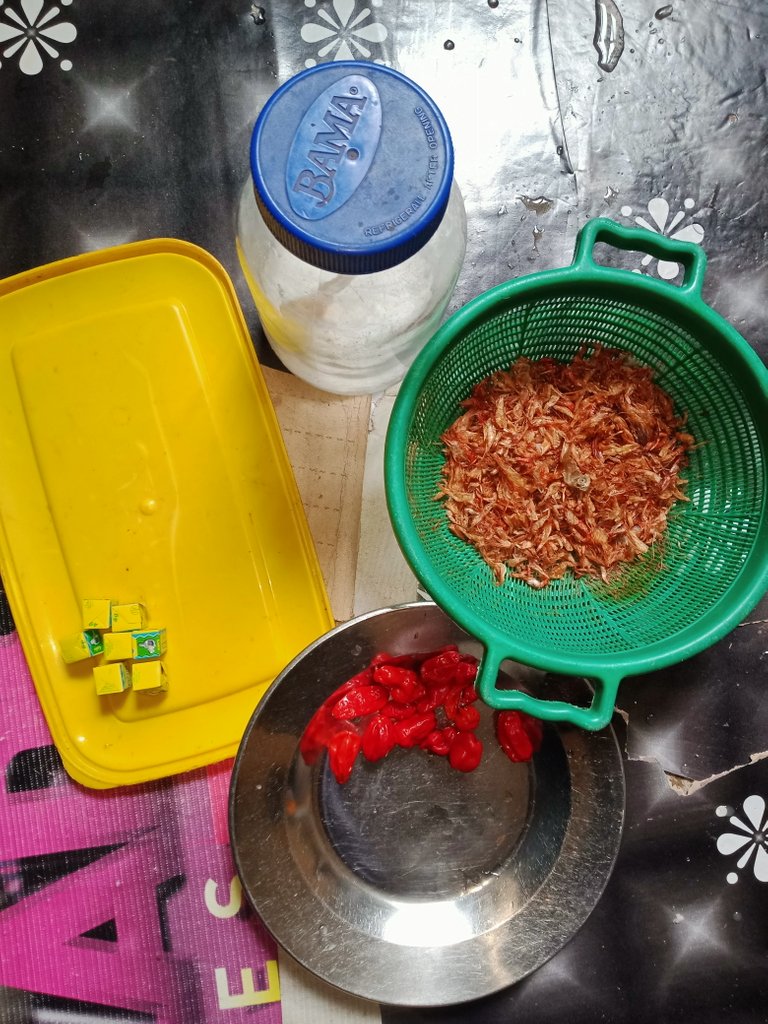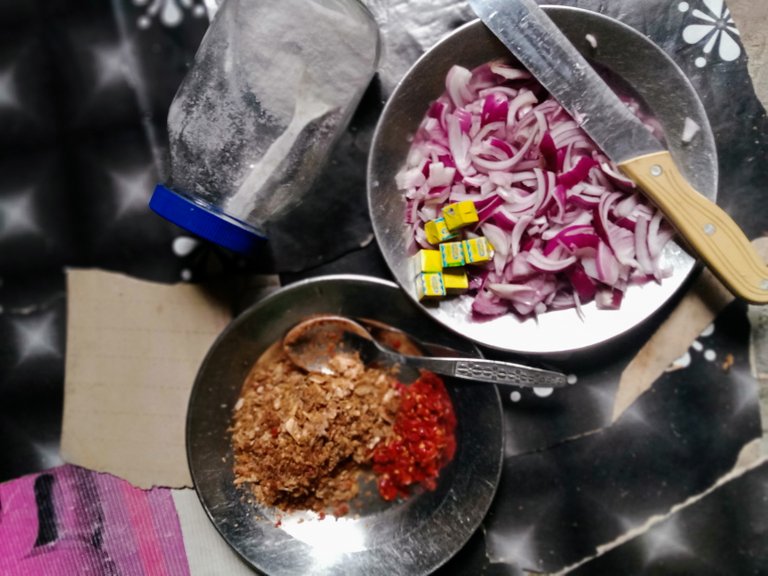 ---
---
Now the process of getting your coconut juice that will be used to cook our coconut rice
Boil water in a clean pot or kettle, turn your coconut shaft into a bowl and turn your boiled water into the coconut shaft, turn into a filter and begin to squeeze the shaft to be able to extract your coconut juice.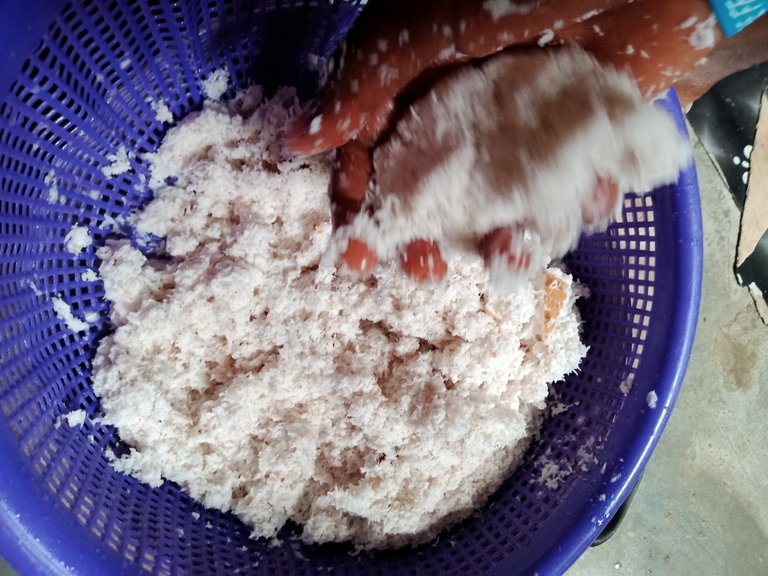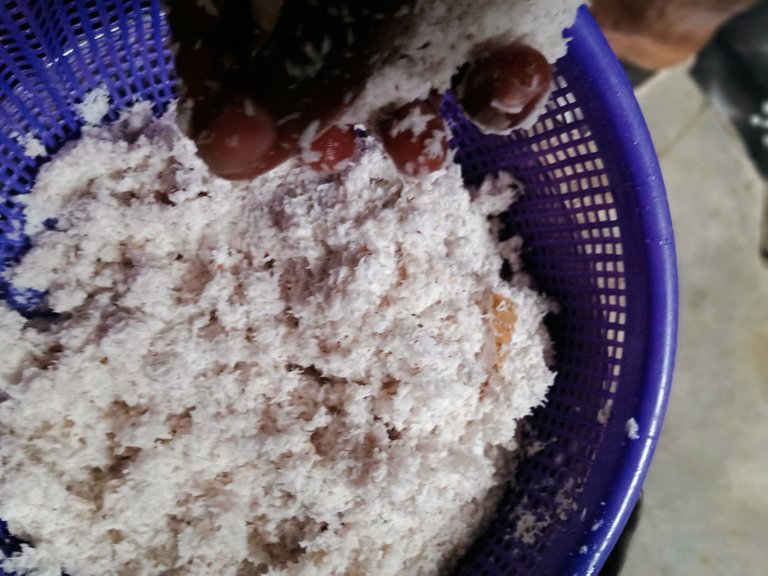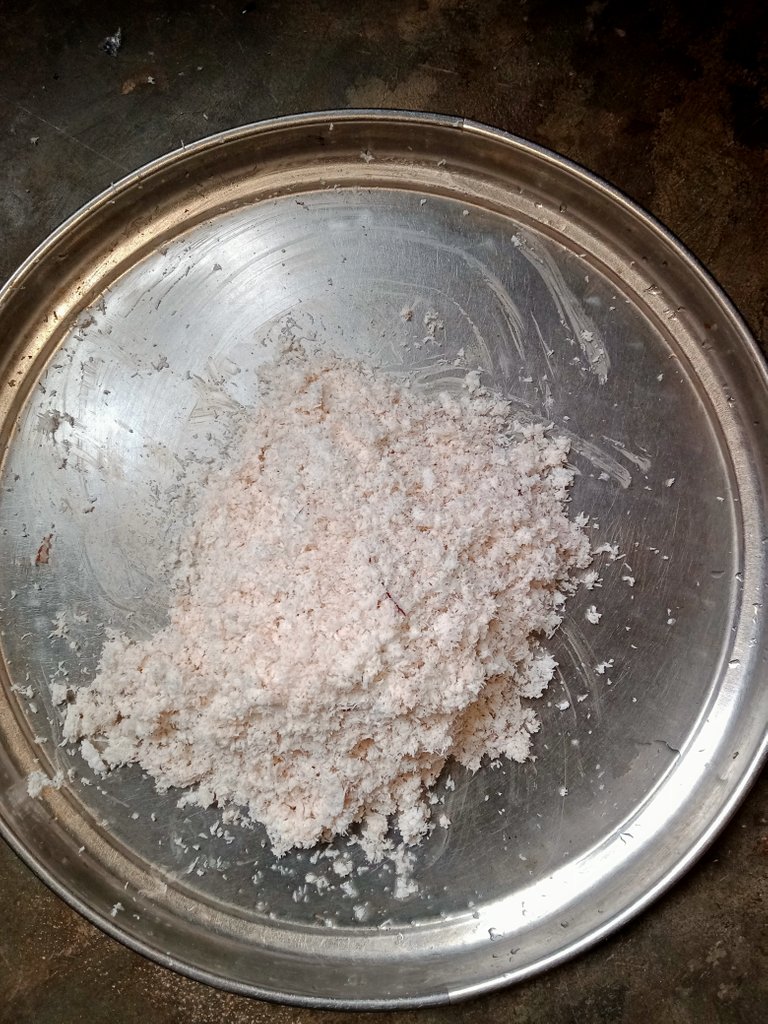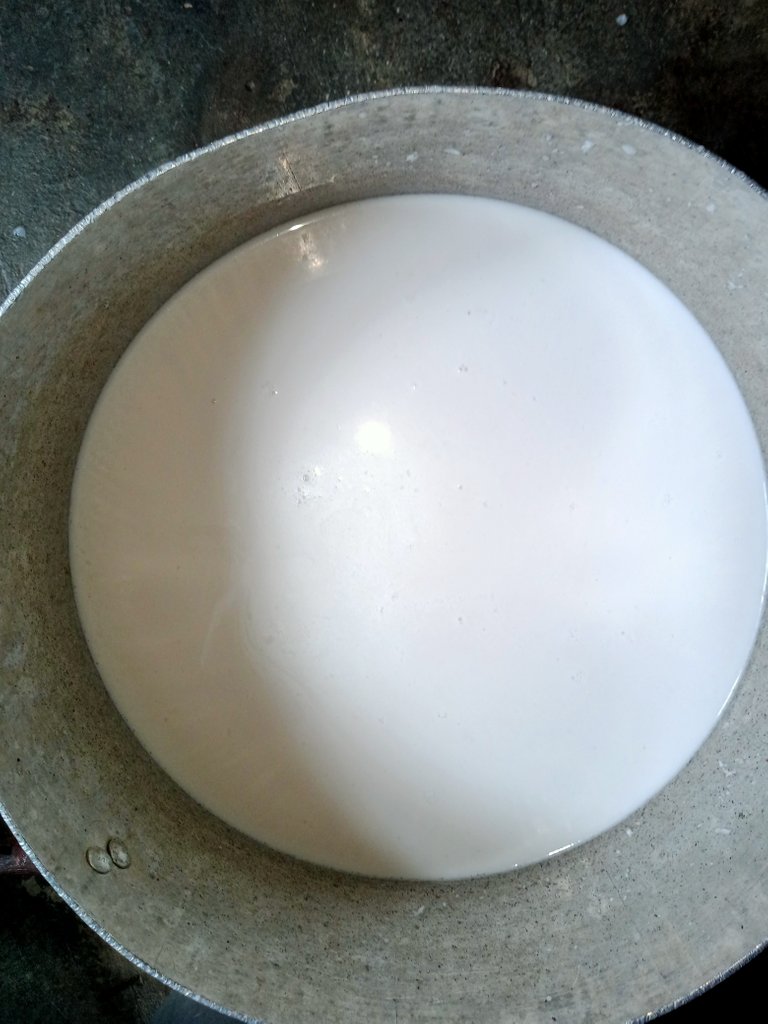 ---
---
This is what it would look like at the end of the process.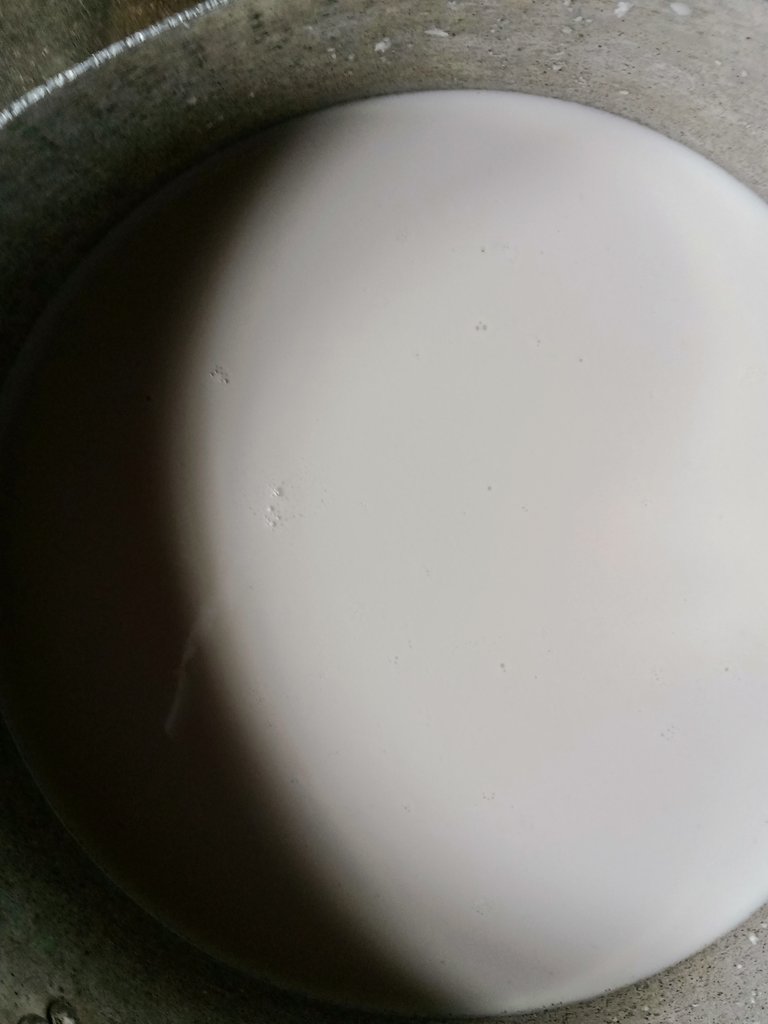 Light your gas and put the coconut extract on the fire while adding your condiments (crayfish, pepper, Maggie, salt, and onions). Allow to steam for some time and then add your already par-boiled rice into the steaming juice.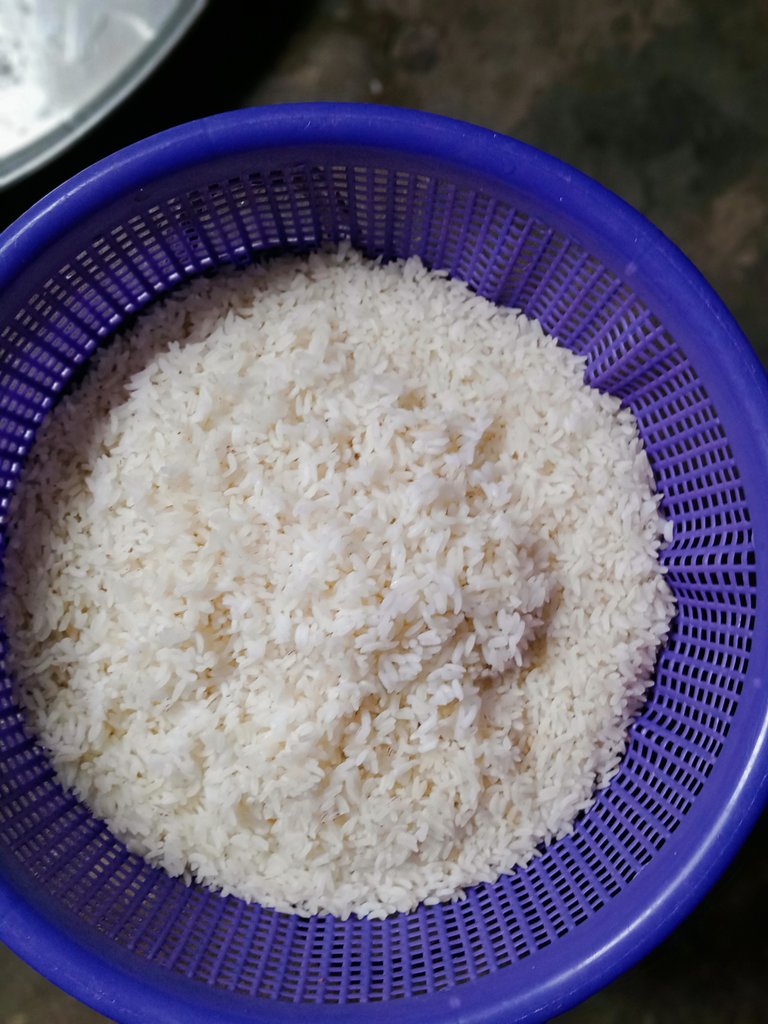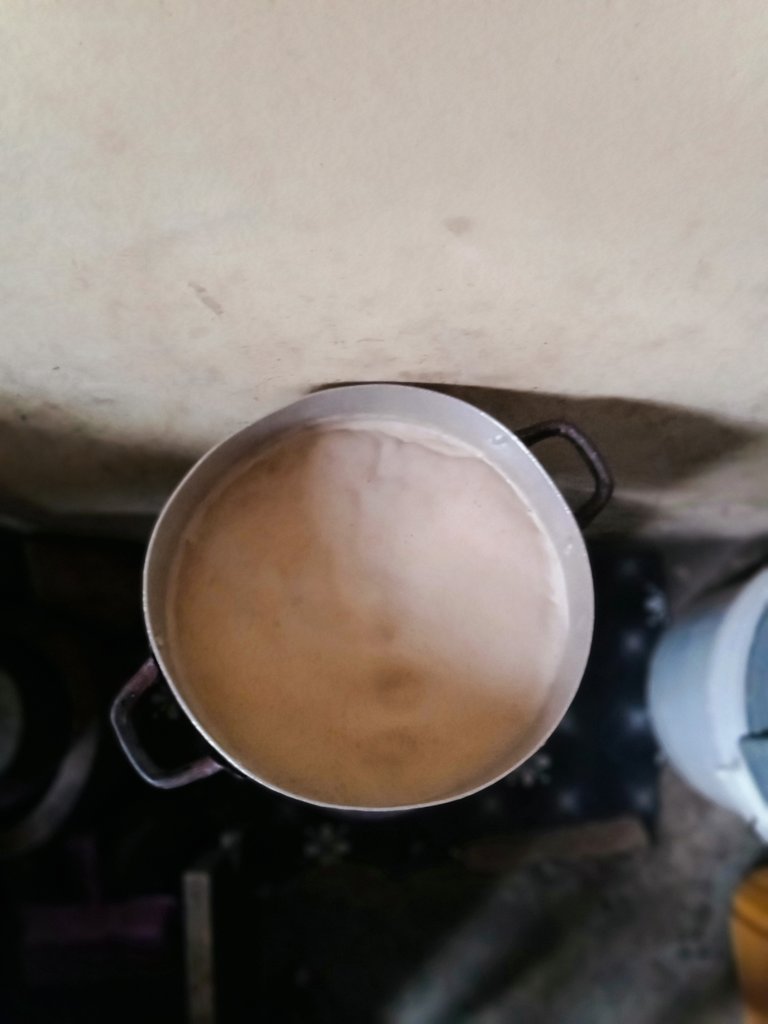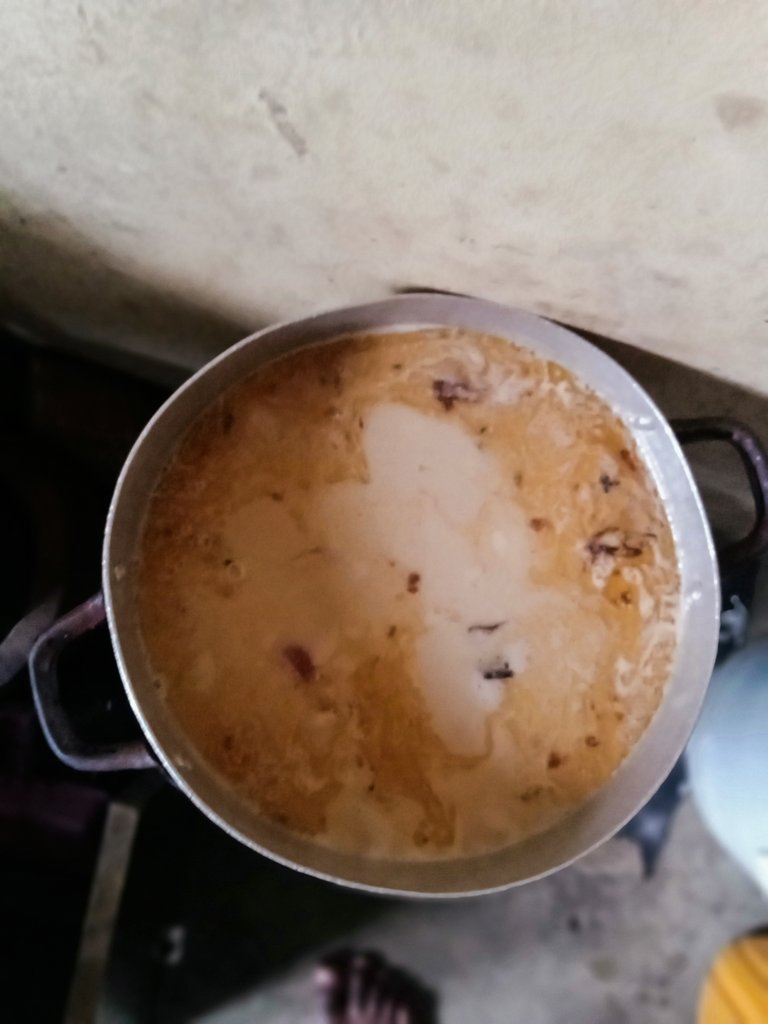 ---
---
Cover your pot and allow your food to cook till the water dries up. I decided to add curry leaf to spice up the taste of my coconut rice.
So, I pluck out my curry leaf from a garden at the back of my house, wash and chop with my chopping board into pieces.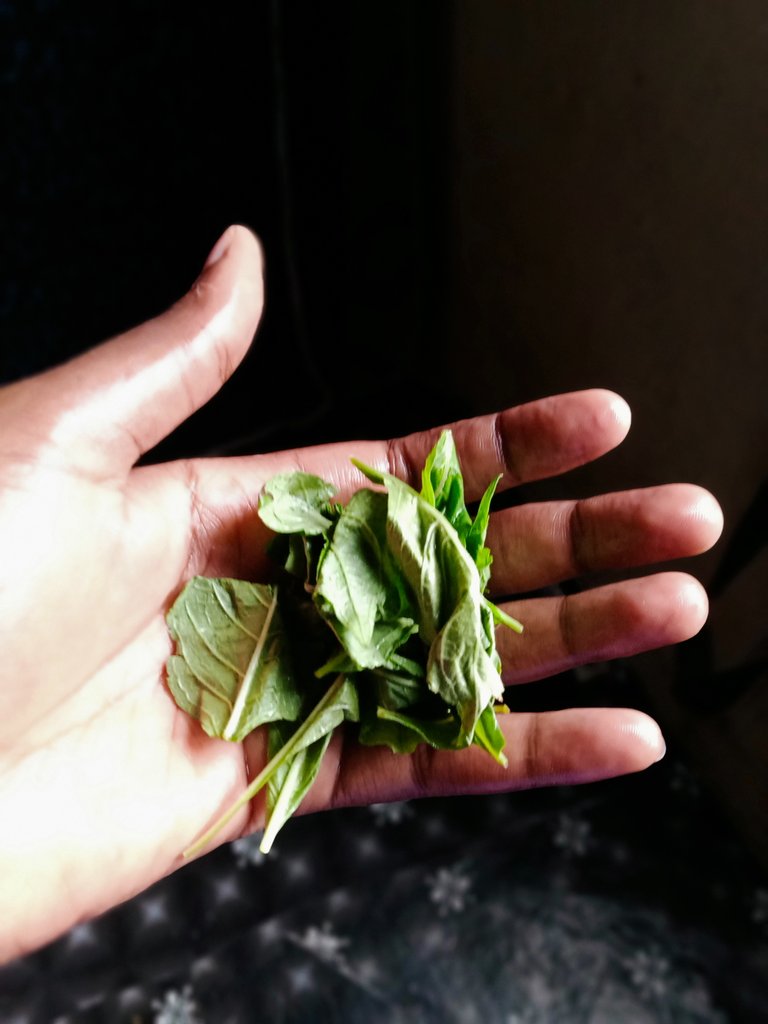 Although it is not much, it will give me the taste of what I want my rice to taste like.
---
---
After the water is dried up, I put in my curry leaf, and then my pot of coconut rice is ready for consumption.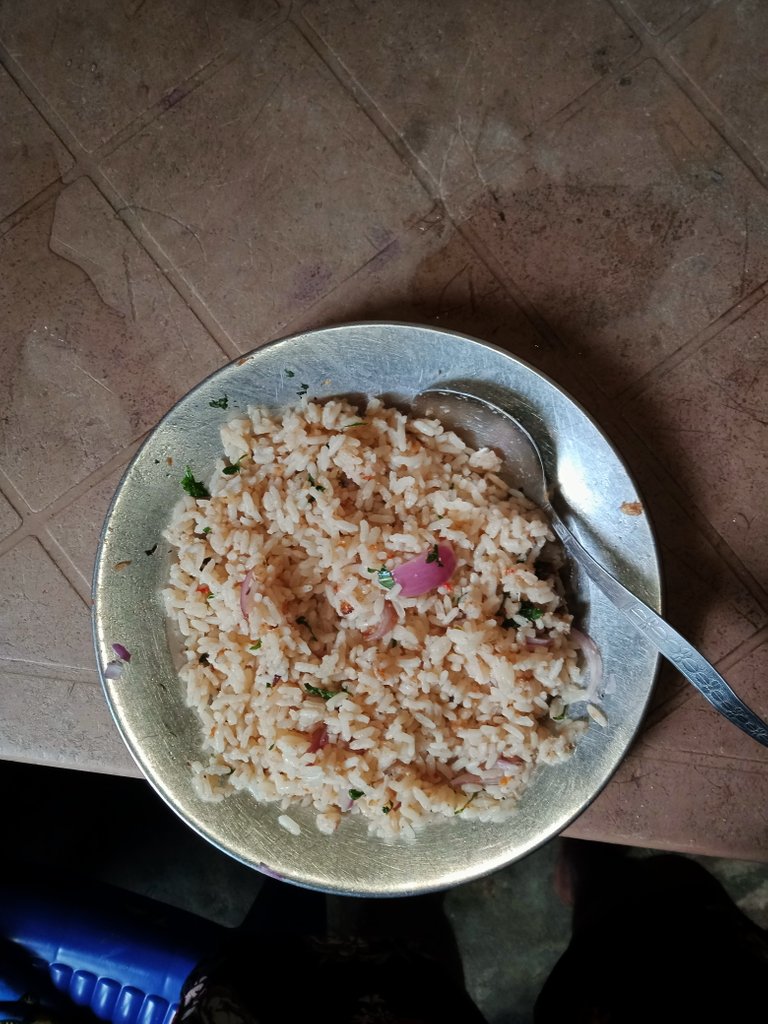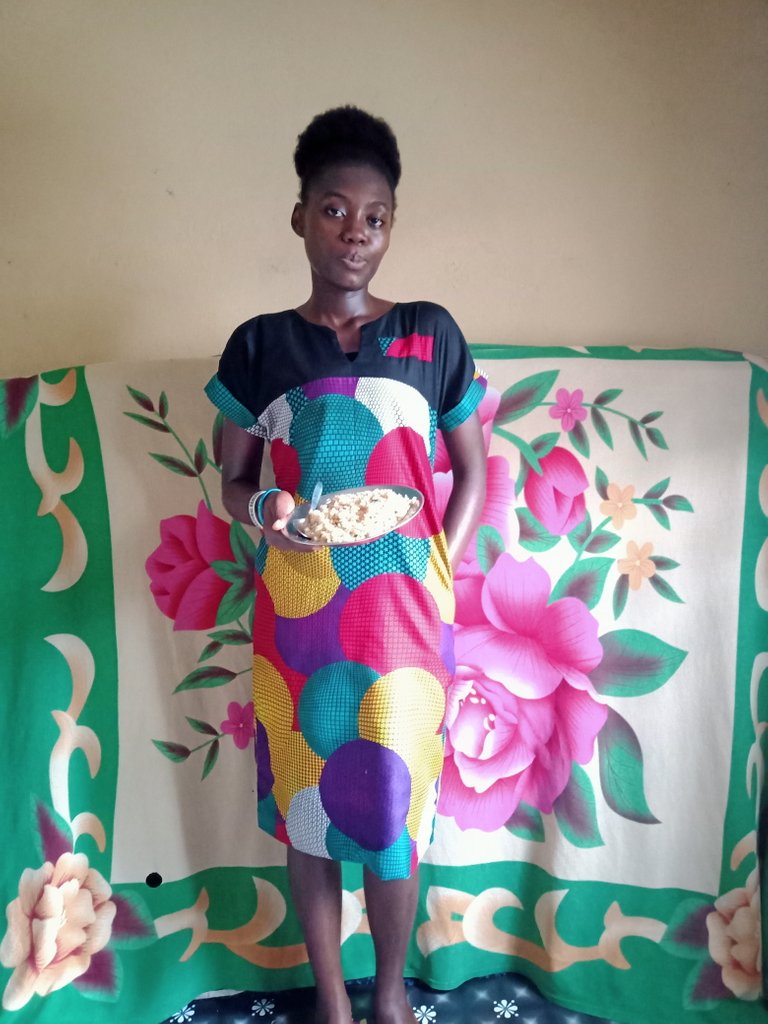 Thank you for finding time to read through my blog, I do appreciate your comments and upvote.
---
---