"Persistence" Just another word in the dictionary?

So, I'd like to keep this conversational, because, I mean that's how I like to present myself out there, the more interactive I make this, the more I believe people will get me.
You get that right?
Uhm, so it's been a really long time since I wrote something down, so I pretty much expect to blow this up, but still, ama give it a try.
You see, I've seen a couple articles on this topic, most recents right here, and I find all of them pretty similar to each other. I mean "persistence" is just another word in the dictionary, so we all can pretty much define it just as it is written in there.
Look, I am not saying what you think, what I mean is that we are pretty much hitting at the right spot.
But here's what I think about this cold word "persistence"
I call it a "cold word" because the process is never a pleasing one. Being persistent is slightly the stupidest action I could think of. I mean in real sense or state of mind, you feel or think you're done for, there ain't no hope, no possible means of survival, you just really down deep inside, you're goner for every second of your left life, but what do you choose to do?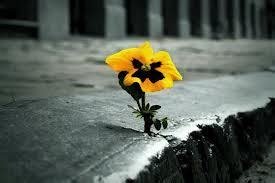 Source
Keep Driving…
Isn't that silly? I could name a lot of silly words but the experience in this one gives ground space of difference, it's a no guaranteed action word, you don't know if you're gonna make it, you ain't know if there's true magic in the air. I mean every breeze that whispers is supposed to remind us constantly, that not everything real is something we can see, so it's all about sticking to the theory of a possibility outta thin air. God knows you're down bad, but yet you strive harder with absolutely no idea of your end, now that's "persistence"
OK, there's this silly voice in my head, it's probably also in yours and maybe you don't give it two fucks, but somehow I let mine take the stage, so you know what it does?
It sings my failures, my ups and downs, my unending struggles, my troubled life. It takes on my flaws, holds those weaknesses against me, but being a total lost and careless being, I choose to continue doing what I do, just cause I love failing over and over right?
No, it's the unimaginable breakthrough we looking for, these are only possible if we play dumb to our emotions and tighten our faith, keep the ball rolling, persevere, basically just keep on moving even when our legs start shaking and could no longer travel the mile, we just keep being "persistence" on every step and just keeping the motion on a go.
It's just a "Journey" only a determined Soul can complete.
Bye Brainers…
---
Posted via proofofbrain.io
---
---