Trying Out An Epic Turkey Burger!
In my life, I've been very interested in trying out new kinds of foods and one of these new foods was a turkey burger that I made.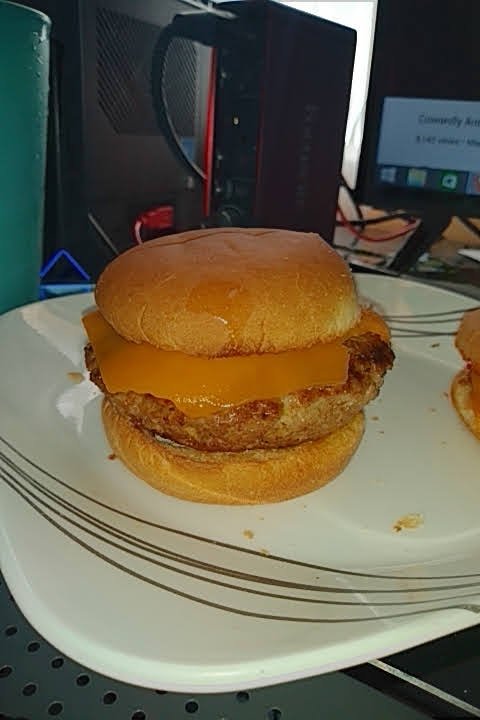 Just about every day I cook for myself here at home, I make myself all kinds of food, but this time I decided to get turkey patties instead of beef patties. Honestly, I wasn't sure how to cook it when I first started, since a turkey patty doesn't produce as much of its oils as a beef patty does. Once I figured that out, everything was pretty much the same. Salting the patty and putting black pepper on it, I left it there sizzling on the frying pan and flipped it over when it was ready.
No lettuce, no tomato... Sure I had some in the fridge but I decided to make myself a plane turkey burger with cheese and ketchup; I'm a simple kind of man. After toasting up some buns, the patty was well cooked and I placed the patty on the flat bun.
Trying it for the first time, I didn't hesitate and took a big bite out of it. It was pretty damn incredible, of course, less to do with the way how I seasoned it but more to do with the flavour and texture of the burger itself. For being something new and something cheaper than a beef patty, I was surprised by how well it tasted. It was pretty damn good, and it's going to be something I buy regularly in the future.
If you haven't tried making a turkey burger, then I recommend it, especially if you enjoy beef-based burgers.
---
---