Pool Day With The Family
Yesterday, I took my niece over to my dad's house so we can hang out with my little brothers and cousins. Like always at this house, it's pool day. lol Cecilia loves spending time here at her grandpa's house because all the kids are here. It's not very often where she hangs out with other kids unless we're over here.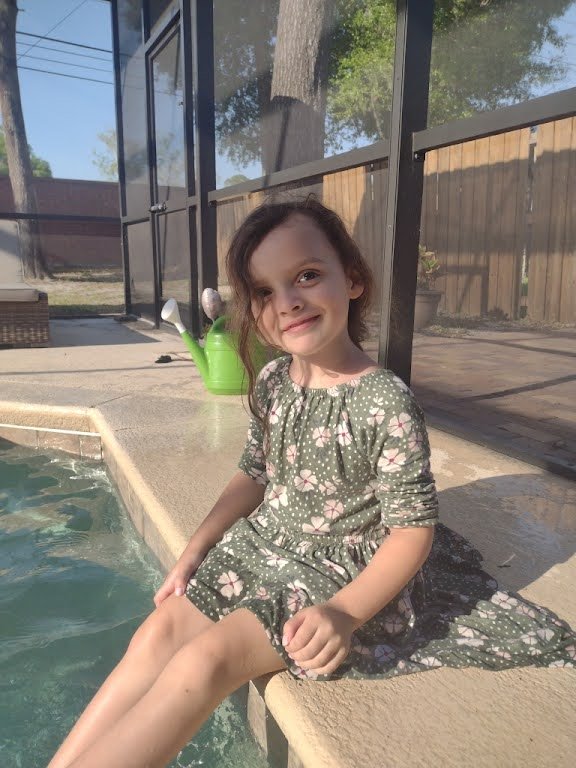 My partner in crime enjoying the pool before she changed to her bathing suit to have fun with the boys.
Cecilia always has a good time here and its sometimes rough trying to take her back home but at least she gets all the fun and cookies she wants over here. Her uncles always do the best they can to make sure she's having fun outside when they're not wreaking havoc throughout the rest of the house. My dad stayed with her the whole time in the pool just looking out and getting worried whenever she tries to go to the deep end. Of course, I was far more laid back than he was. lol I'm used to how she behaves around a pool, so I wasn't too concerned.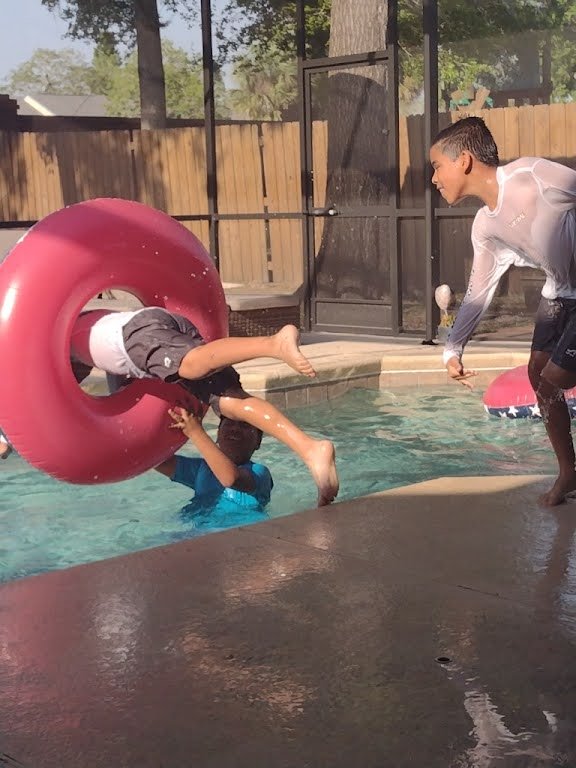 Two of my younger brothers and my cousin from Peru carrying the floaty.
---
---