Weekly Hive update - 148
Another week has passed, so it is time for a new update.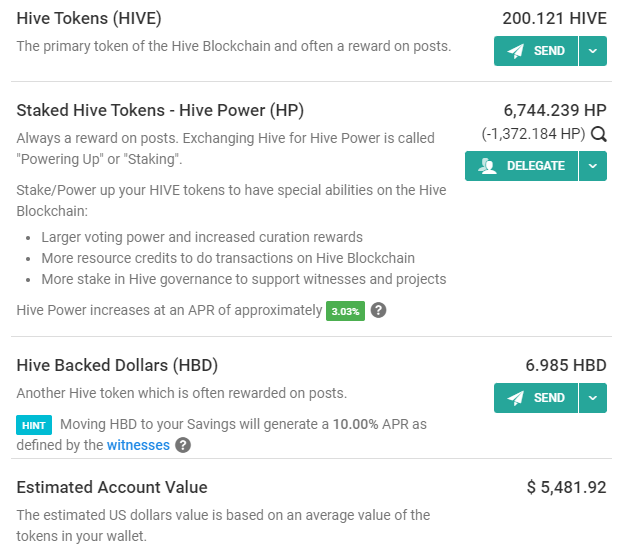 Progress
Last week I was on 6722.2 HP, now I'm on 6744.2, an increase of 0.33%. This is an average increase for me. The dollar value is up even more from $5,239 to $5,482. Also a lot more liquid Hive this week than before, since I decided to sell most of my Exode cards. One even got me over 150 Hive, so not a bad investment at all ;).
Below you can see the graph in which both my Hive Power holdings and the corresponding dollar value are shown. Another all time high for the dollar value!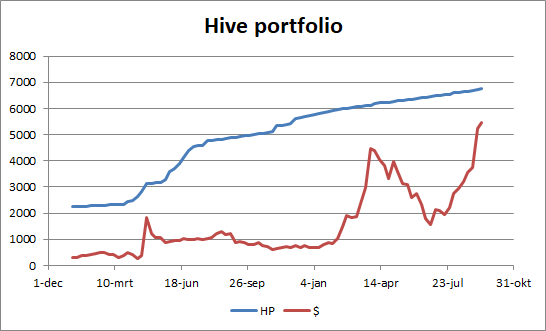 Other investments
Below you can see how the Hive value of all tokens evolved compared to three weeks ago.
Because of the rising price of Hive, most tokens are down this week. I did use some of the liquid Hive to buy SPI cheap, but since that price is down too, you cannot see it in the graph (yet).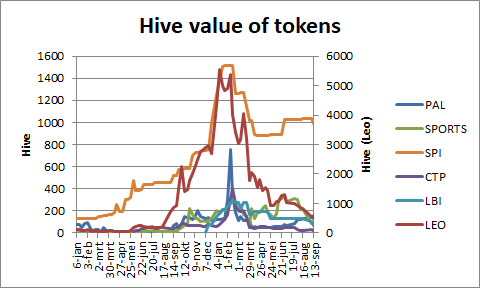 Posted Using LeoFinance Beta
---
---