April 2021 recap - Start of the Alt season?
Again a month has passed. Let me show you how my portfolio did.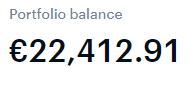 Market update
Again a pretty volatile month on the crypto markets. We reached new highs mid-month and then lost a bit before reaching new highs around the end of the month. The total market cap of cryptocurrencies went up from 1.83 tn to 2.26 tn. Bitcoin dominance was down a lot from 60.4% to 46.3%. It seems like the alt season has started.
Looking at the prices of the individual currencies, Bitcoin went down from $59,100 to $56,000 this month. The price of Ethereum went up from $1,920 to $3,380. Reaching a huge new ATH.
Current Portfolio
Again I didn't invest more money in Bitcoin and Ethereum. My overall portfolio value is now about €4,000 higher than one month ago and the highest it has ever been. My portfolio shifted a lot towards ETH. My personal BTC "dominance" is now at 47.8% (from 62.8%).
In total I have invested €2,600 in Ethereum and Bitcoin, so I'm at a €19,800 overall profit right now.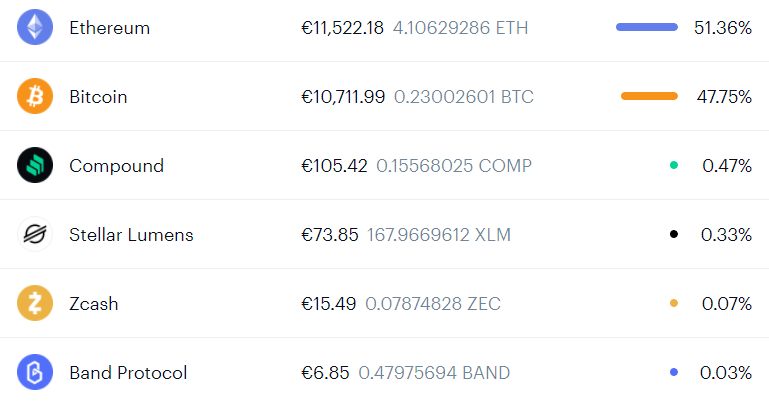 I managed to steadily increase my Hive Power holdings the last month from 6,134 to 6,275 HP. And since the Hive price is pretty high still, this is also going to get an interesting position.
Will we see more new ATHs this month? Or are we going to see a (substantial) correction? We'll see it in the coming recaps.
Posted Using LeoFinance Beta
---
---