Handmade Sewing Machine Mats

Today I'd like to show you what I've been working on during the week. As I said before, diversity is key no matter what we're talking about. I've been making bags for the last two months or so, and now I needed to do something else, sewing machine mats looked like a good idea. So far I have fine, including the one I'm going to show the sewing process for today.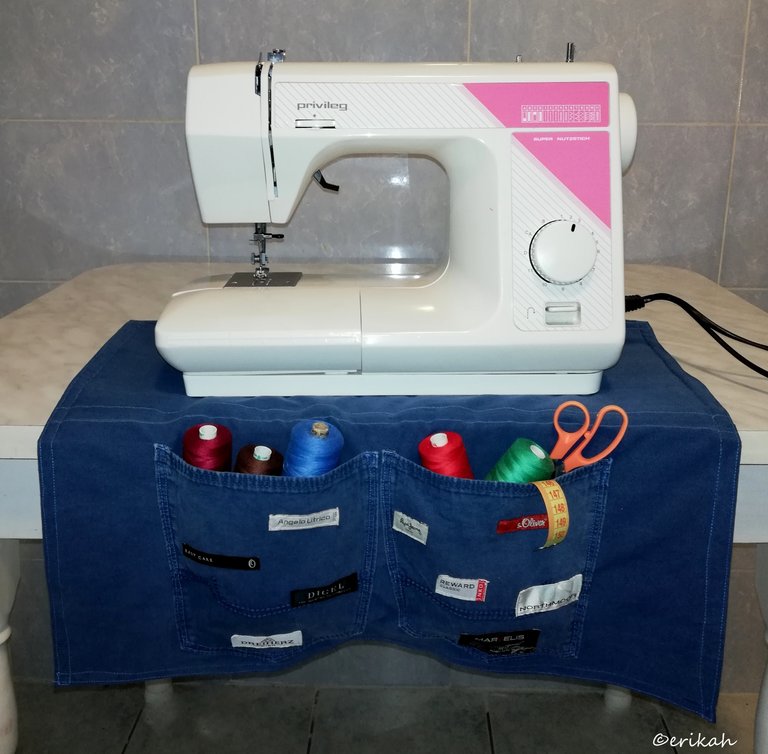 All of my sewing machine mats are made or used fabric, most of the time jeans, denim as that's what I'm working with and like very much. It's my way of using every piece of the jeans, giving them a second life. Plus the lining and lately the non lip rubberized mat that is stopping the sewing machine from slipping, plus reduces the noise. That is also reusing or better yet repurposing. We got a huge size carpet from a friend from abroad and this rubberized material was inside the carpet, to stop the carpet from slipping. As the carpet was huge, the mat is huge as well. I've been using it here and there, where I could but there's still plenty, so why not use it for these mats. I've seen on Etsy, where my products are listed, there are pedal mats available made of this kind of rubber mat.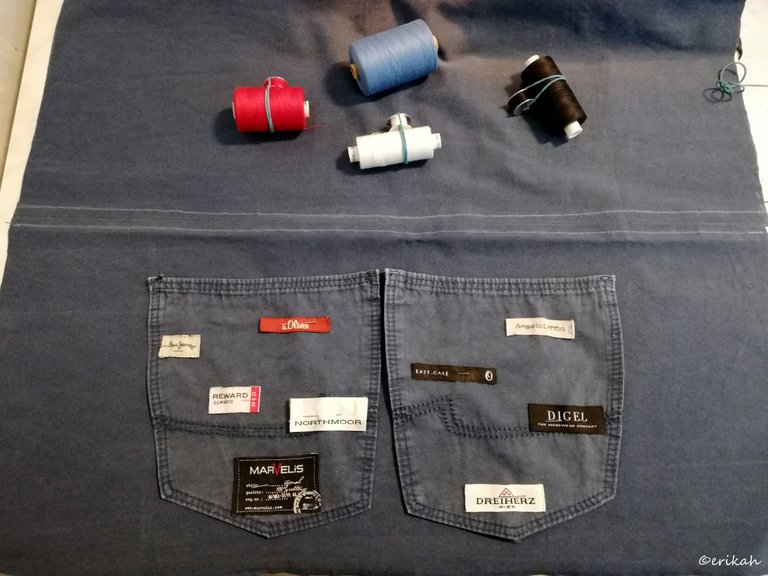 Planning
The fabric you see is from an old pair of trousers, jeans like fabric. It's blue but unfortunately the camera is cheating, the flashlight is changing the colors. Had usable pockets, which is great for me as all my mats have pockets. To make it more interesting, I'm using different labels from shirts, jeans, whatever I can find. This is useful as you don't have to throw them away, it makes the pocket more colorful and interesting and if you have some spots to hide due to various reasons, this is the perfect way to do it.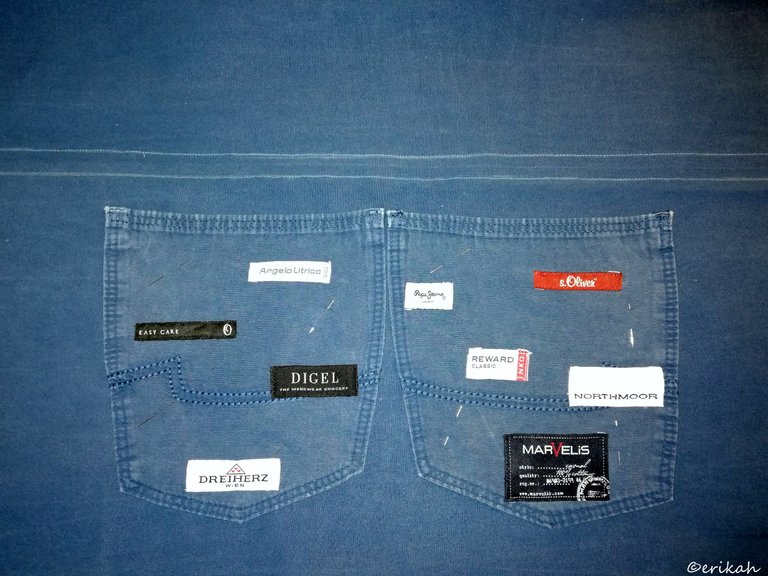 Executing
Sewing these tiny little labels to the pocket is a huge challenge. It's a hard job and sometimes things don't go my way. However, I have a little experience now and I believe these are acceptable.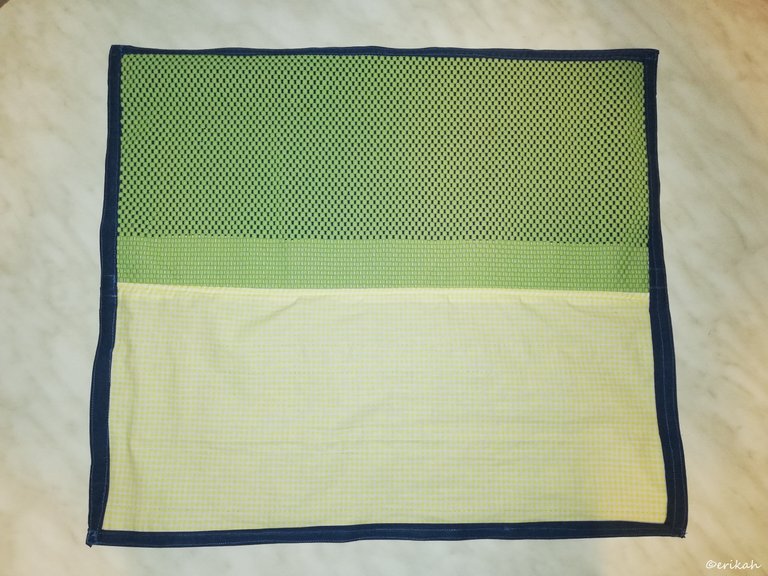 The back of the mat, with the rubberized part.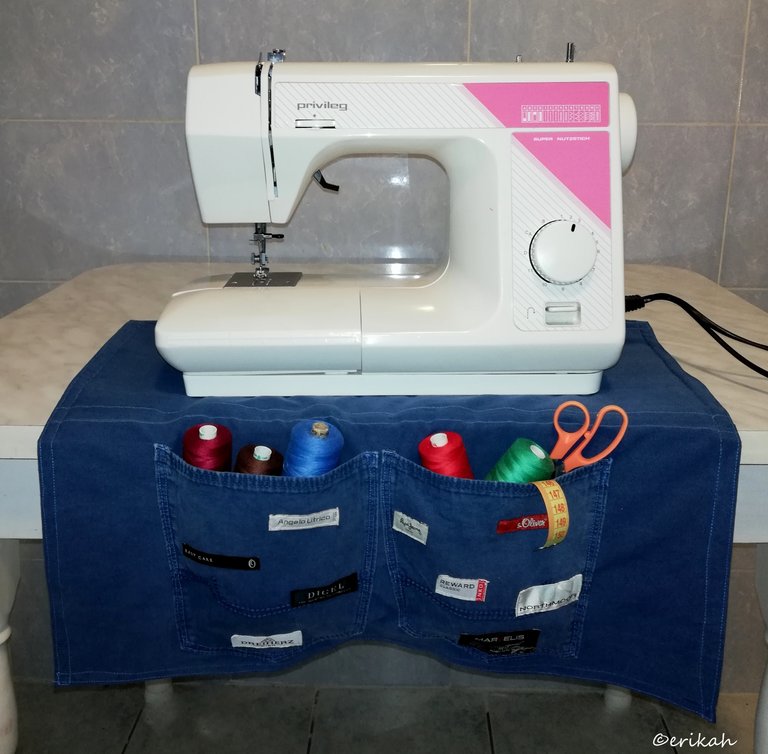 And here it is, the finished product. I need to make some small changes and then I'm going to list it for sale on Etsy.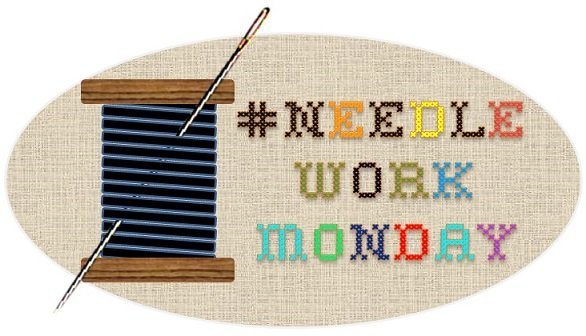 source
#NeedleWorkMonday founder: @crosheille 🧶
Hostesses (admins): @muscara, @shanibeer and @marblely

Please feel free to check out my Etsy store.
Check out my other sewing posts:
---
---