Nigeria, the home of Strong People: What we eat and How we prepare it
When we say that the super eagle of Nigeria is the giant of Africa, we do not mean to undermine other nationalists or belittle their uniqueness instead, we are simply saying that our diet is totally unique and superb.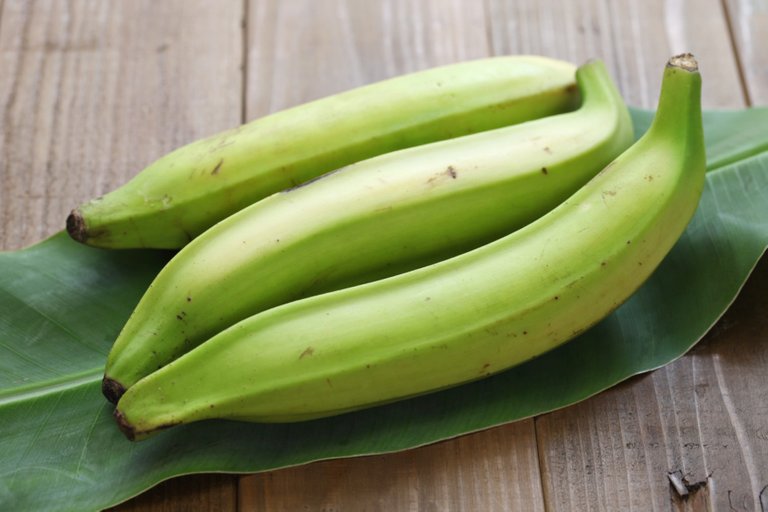 Image Source
Culture does not only consist of norms and values that distinguish them, I'll always like to take steps forward to talking about food as one of the powerful but often undermined things with culture. Yesterday, I prepared a pot of chopped porridge plantain with periwinkle.
Before I begin, I will like to write a little about Plantain. Going down memory lane, Plantain originates majorly from three different parts of the world which are Southeast Asia, South Asia, and West Africa and it majorly has the following as its nutritional information Fat, Protein, Carbohydrates, Fiber, Potassium, Vitamin C, Vitamin A, Vitamin B-6, and Magnesium.
Actually, this post wasn't about plantain and its nutritional values but about how to prepare it, so let's begin.
Most importantly, I will be giving you pictorials of how I went about preparing my periwinkle porridge plantain.
The Process
Now before talking about the process, I think it is very important to list out the items I used to prepare my periwinkle porridge plantain.
Pumpkin leaf
Chili pepper
Onion

Crayfish
Salt
Seasoning cube
Palm oil
periwinkle
Unripe plantain
Brisket bones (Just to spice up the meal. Though not compulsory)
Mind you I prepared this meal for my mum who is trying to recover from a serious leg injury she sustained some months ago, of course, that's by the way but if you don't mind you can extend your good wishes to her.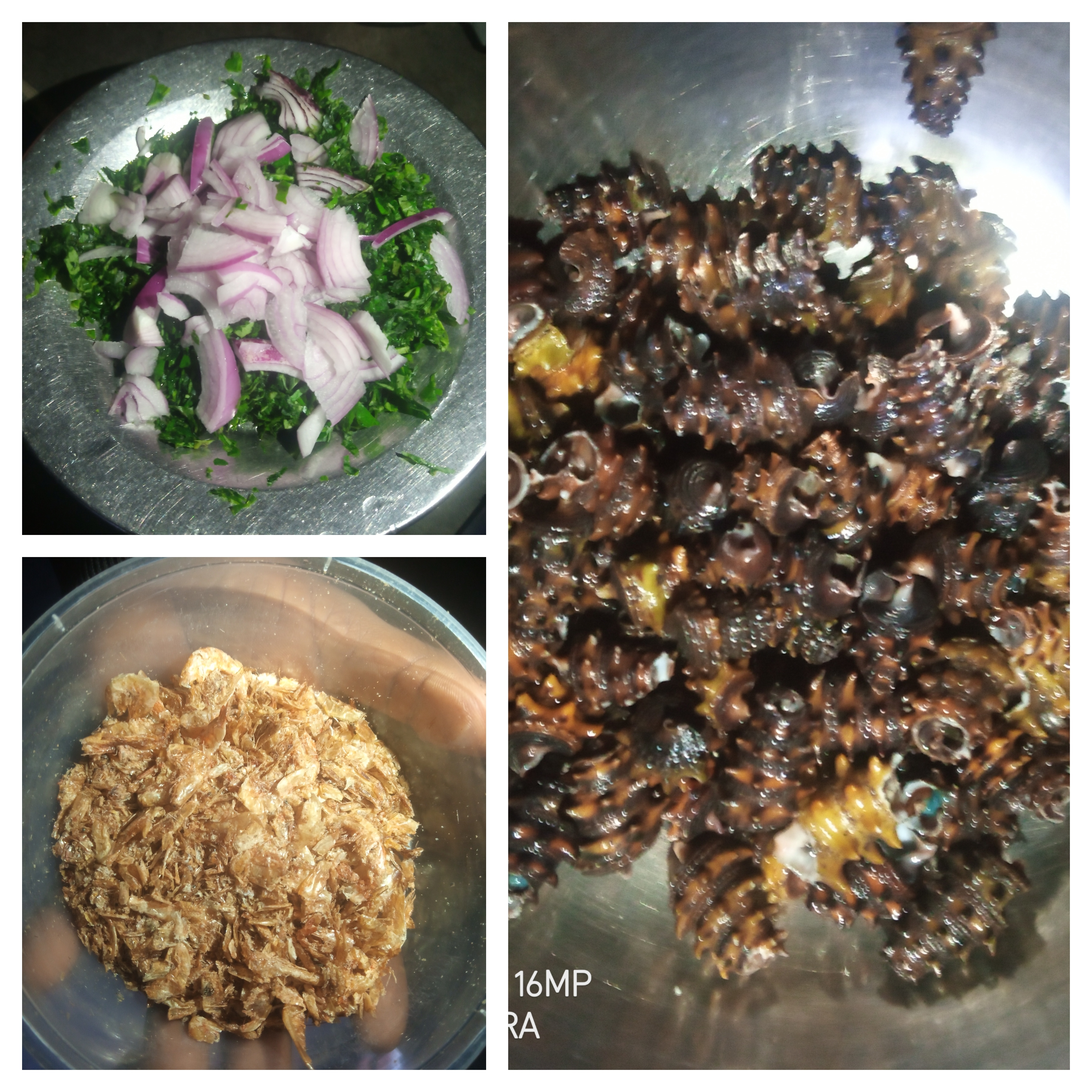 Now let's take a deep dive into the pot.
Firstly, you wash the plantain before you pill it into a bowl and you know what they say, .... cleanliness is next to Godliness so you've got to give your meal a Godly sense as I did mine. Wink.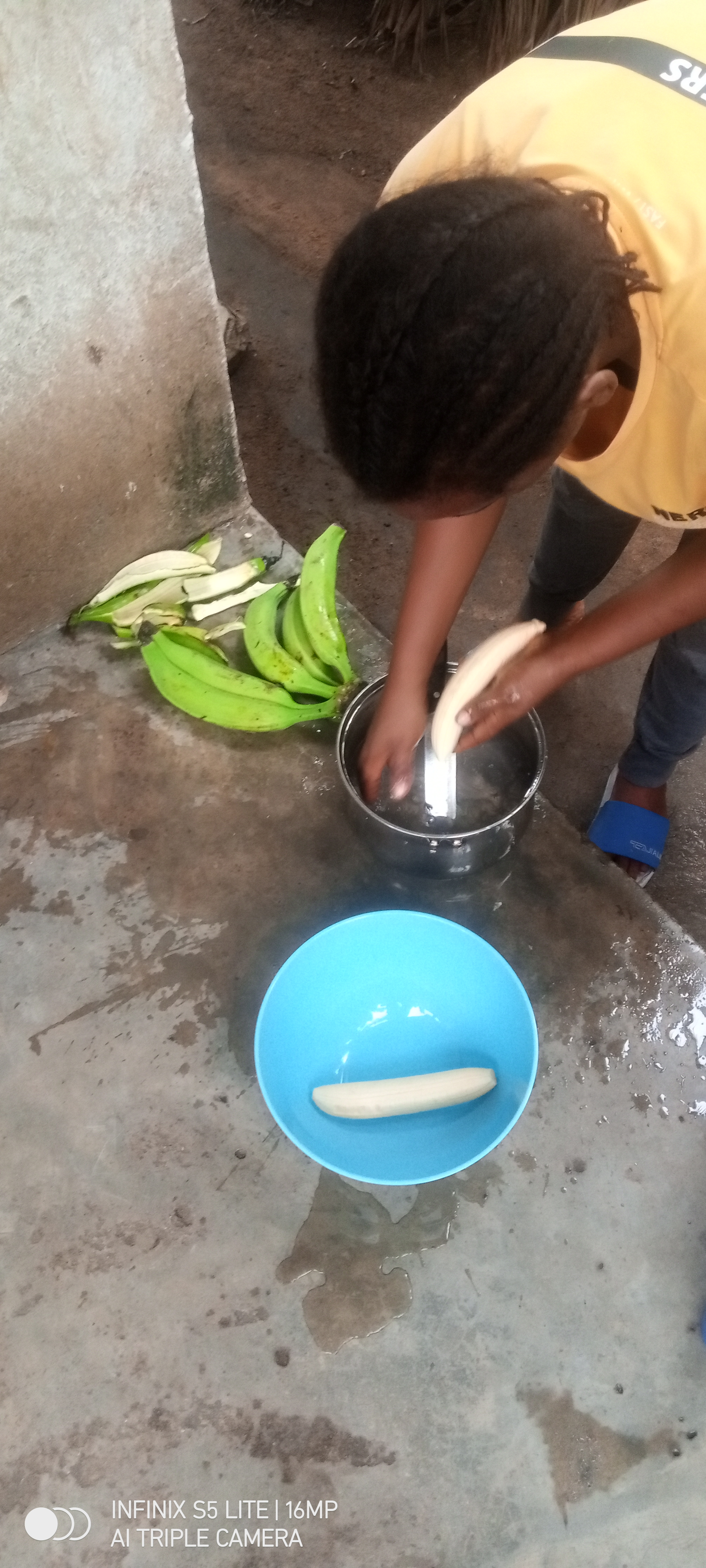 After pilling them, give them a second wash and chop them into a pot. How you chop it doesn't matter. Usually, I like it when it is shredded. Just like this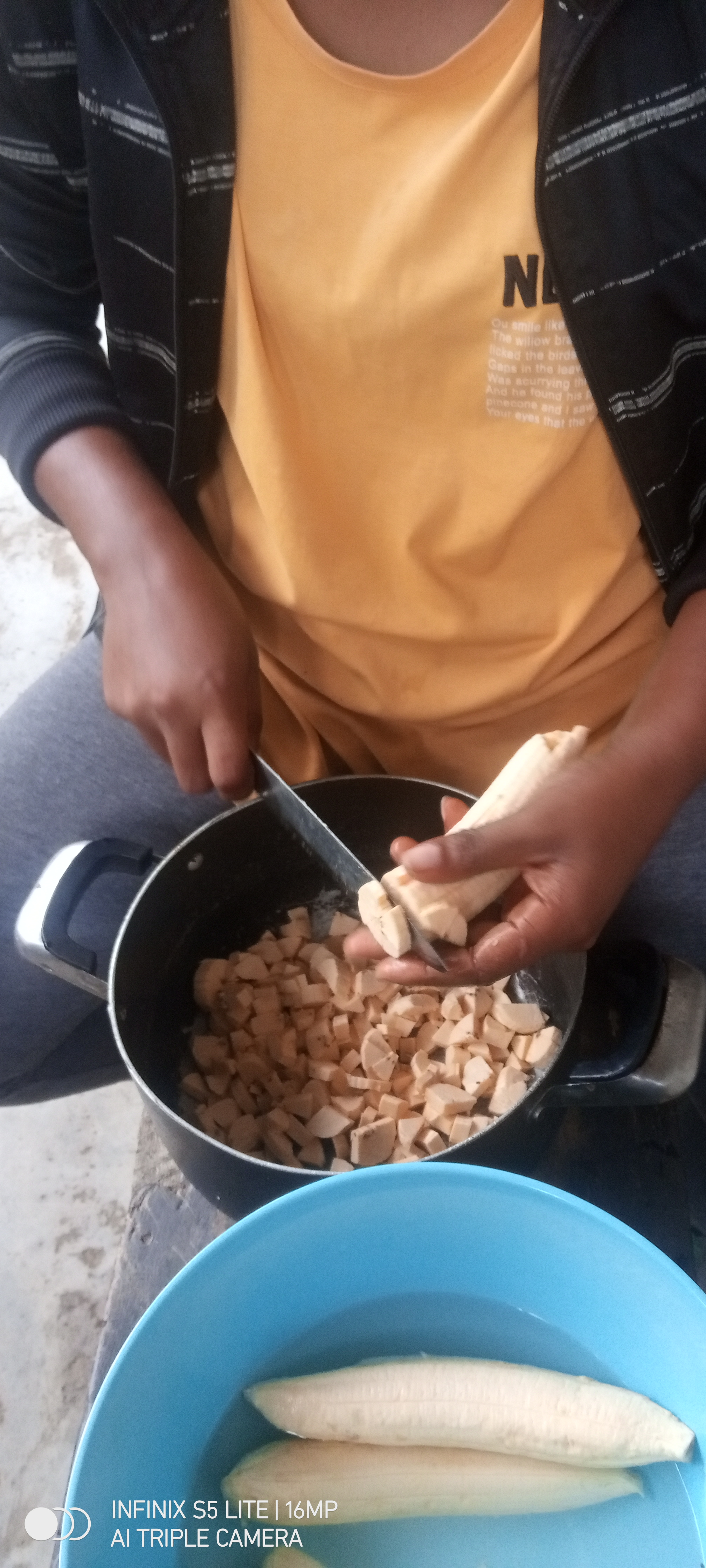 After chopping it into your pot, add water and season cube to it, and allow it to boil till it is soft.
When you're sure it has reached your desired softness, you add chili pepper, crayfish,
salt, and palm oil.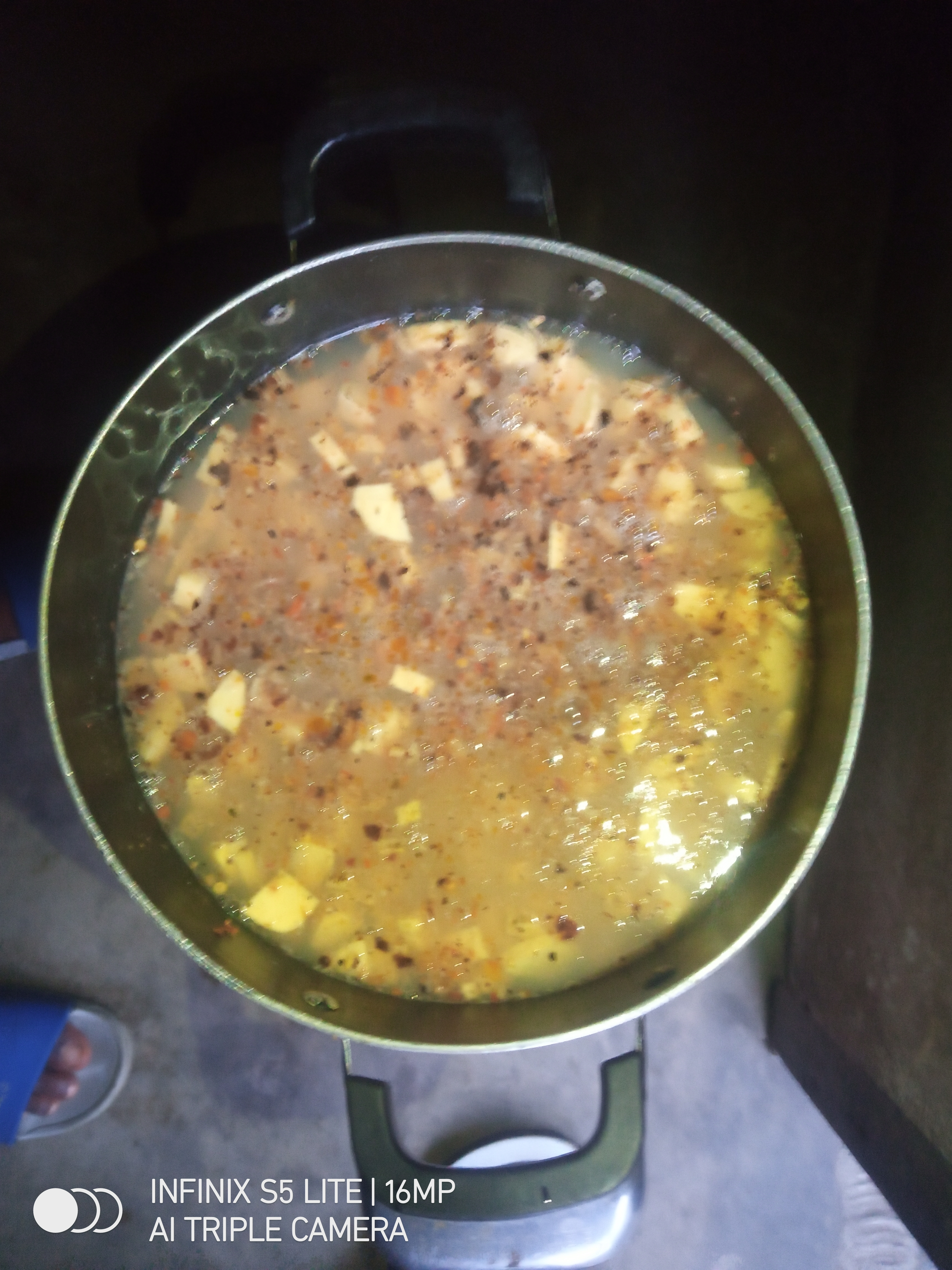 Allow all of them to boil for some time.
Add periwinkle, allow it to boil for 5 minutes and then you add as the last,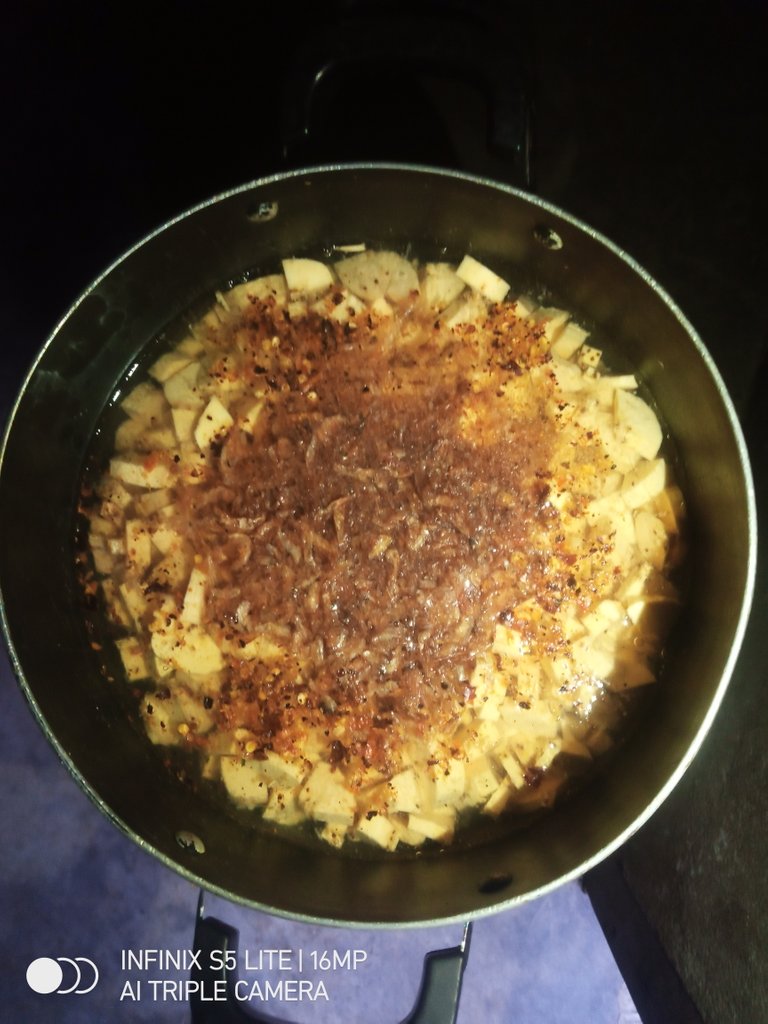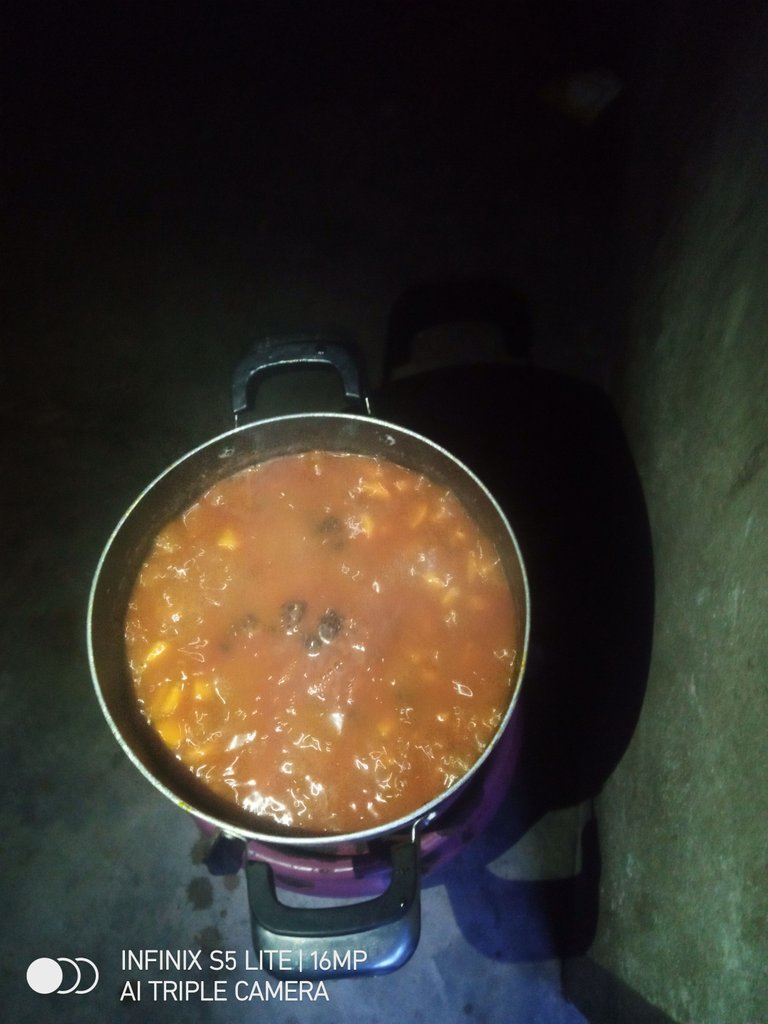 Pumpkin leaf and your chopped onions and allow it to cook for a while then bring down the pot and your delicious porridge periwinkle plantain is ready.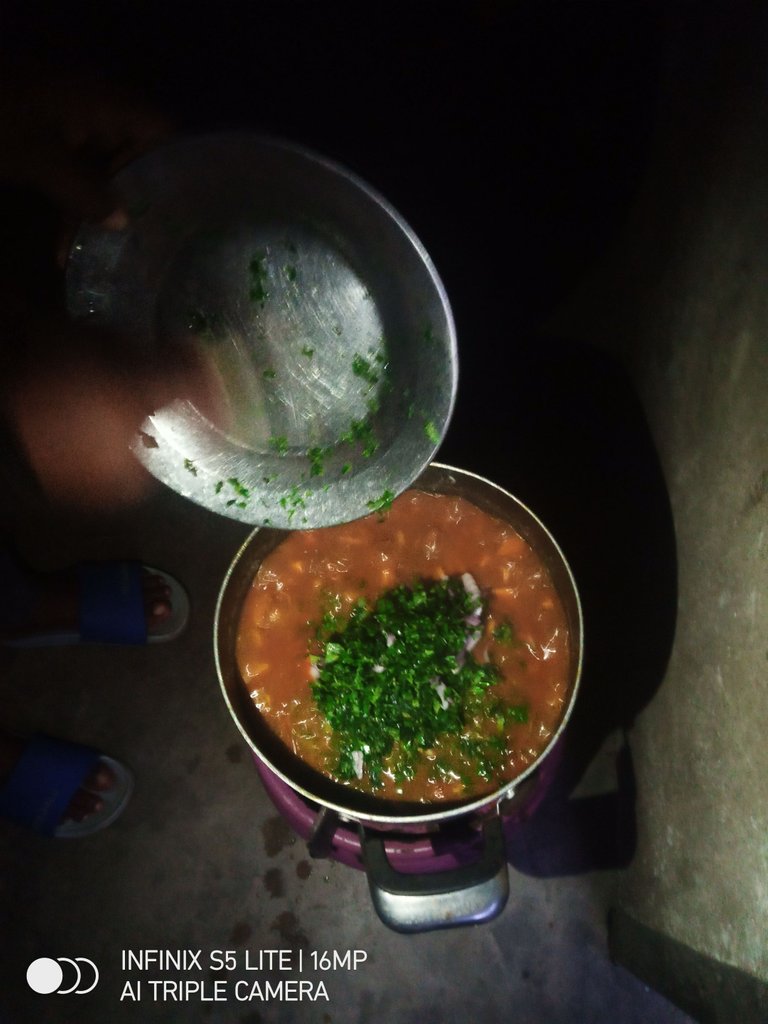 Before you bring it down, just stir it a little just so that your pumpkin leaf and onion is share through out the whole pot.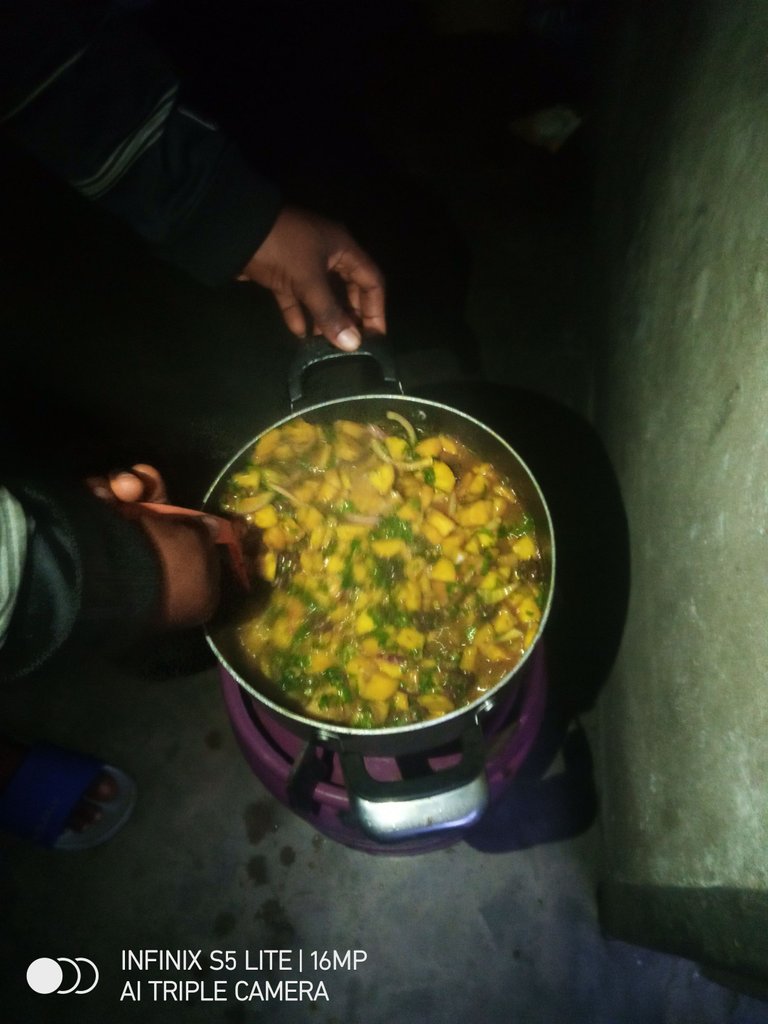 If you find this post helpful please follow, comment, reblog and upvote.
See you and thank you for reading through my blog.
---
---