First Stake of LEO/SPORTS as a New Bee
Hi everyone it's your favourite sports/money girl @embassyclassic and I bring you greetings from this end.
This is perhaps the first time I am making a post of this nature here and I am super excited for posting this because I am positive that I am increasing my chances of winning with #SPORTS in the future when #SPORTS bulls.
If the only thing i have learnt this few days while engaging HIVE blockchain is to stake my token, then it is worth knowing because i learnt that there is something called financial emotion. That feeling you get when you have liquid money at your disposal. You know when there is money in your hand, there is natural desire for things that are not really important and even people here are ignorant of the fact that financial emotions is active everywhere there is money whether fiat or digital.
My staking game is to avoid every form of financial emotion emanating from any angle.
PROOF OF STAKE
So I will be showing us how I did the staking as a new bee in view of any correction in case i followed the wrong step in the process.
And this is the process I followed
From my profile I went to my wallet and I selected the last icon at the right hand corner immediately after the send and market icon.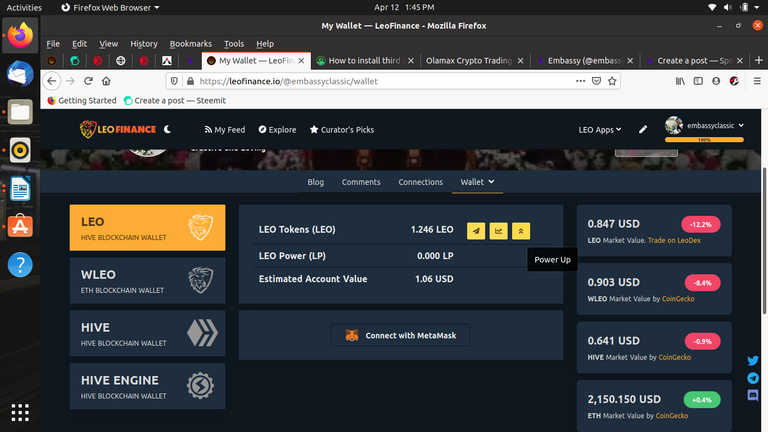 I clicked on the stake icon and I was taken to the next screen where I entered the amount of LEO I want to stake.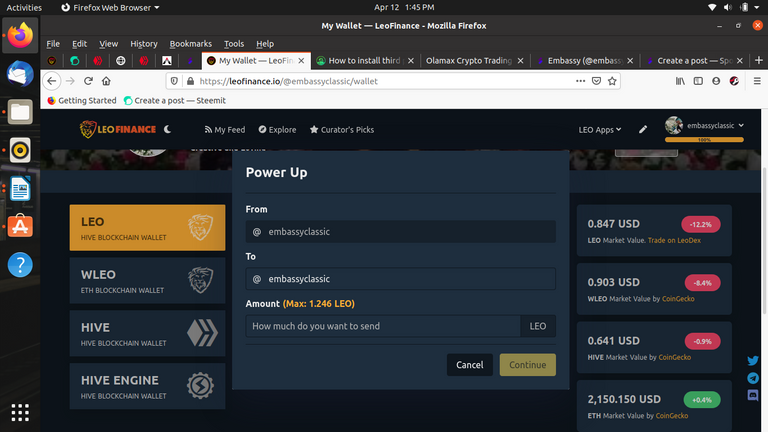 I clicked on continue and I was taken to Hivesigner.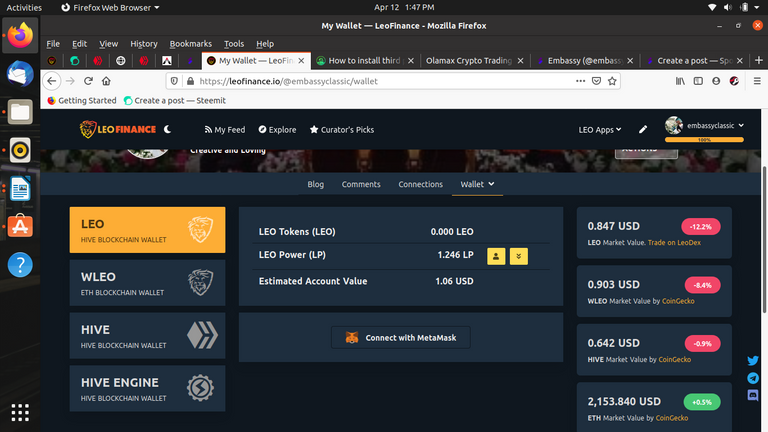 And that's how I did my first stake of of 1.246 LEO. Sounds as a joke but one thing I know is that everything big always startPs small and I am not ashamed of the little stake I have made.
Proof of Stake for SPORTS
Actually the follow the same process but like I said earlier on, my action is very deliberate because I am doing this for corrections.
I located my wallet immediately i login to sportstalk page.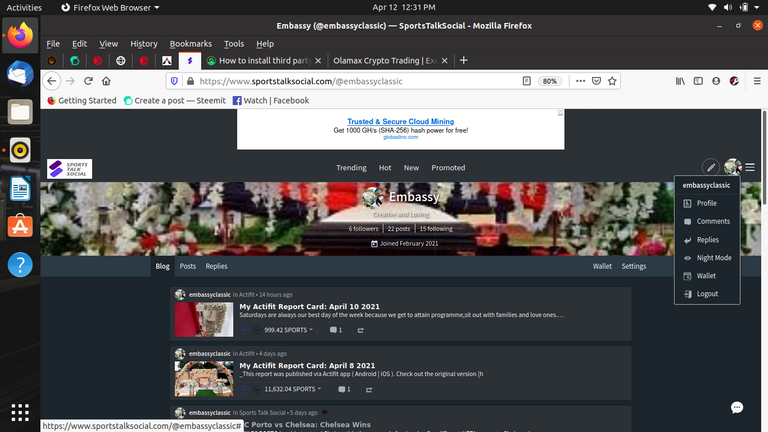 When I login, I realized that I had some staked SPORTS already and I needed more so I staked the little I had as liquid.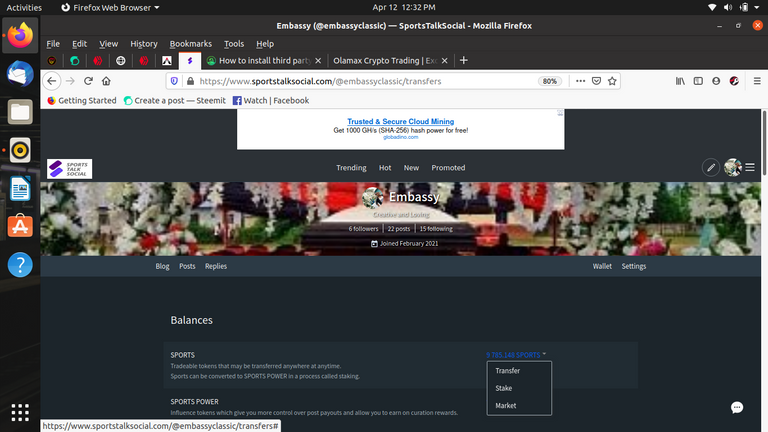 I clicked stake and I was immediately directed to the next page.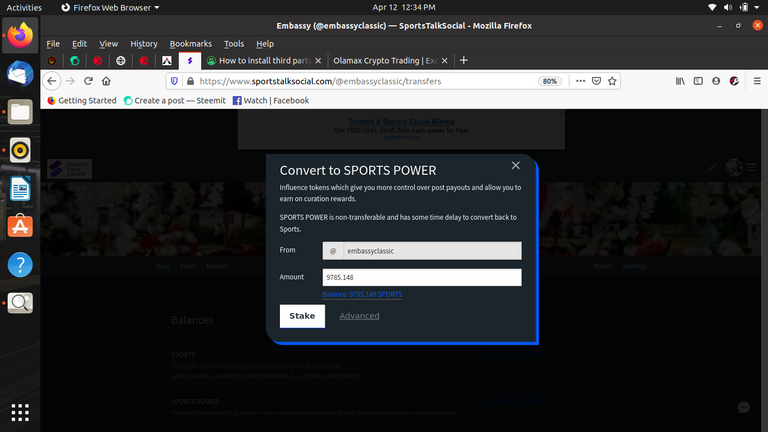 I staked all... yes all.
Clicking stake took me to another page that was the final page for the staking exercise.
Okay here I was allowed to use Hive Keychain which made the process quite easier than LEOFINANCE cause it is just a click away.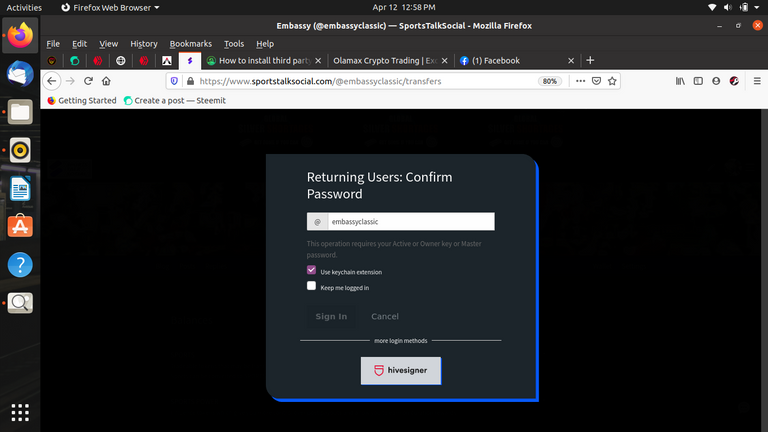 And yes I staked 19k plus SPORTS.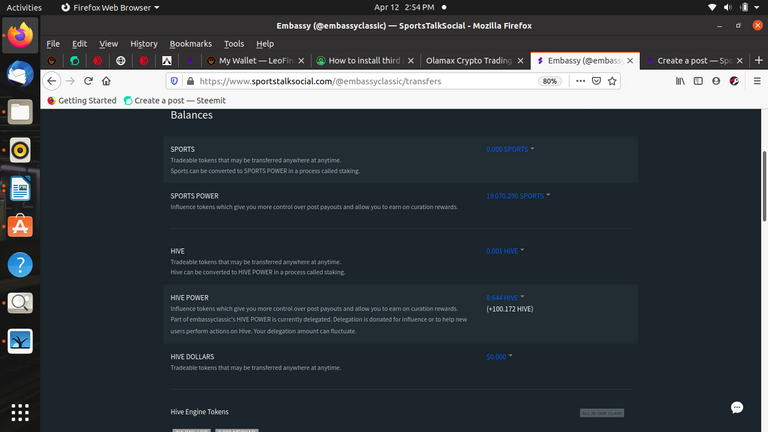 I want to stake 200,000 SPORTS before the end of the months and I am going to devote myself to reaching that target at the end of the month.
Posted Using LeoFinance Beta
---
---