The Magnificent Medal of King George V and Queen Mary (1911)
A few days ago I was exploring my coin collection at my hometown residency, the collection consists of old coins from the 70s, when I opened the casket I found this magnificent medallion dating back to 1911.
So, I decided to remove it from the casket to take some photos of it. The medallion had been in the casket for many years, there were some green mold spots on the coin, it looked a little dirty also. So, I had to soak it in warm water and then used soap detergent to remove green spots and made it presentable.
Now, this coin has an impressive look and feel, you can see both sides below images.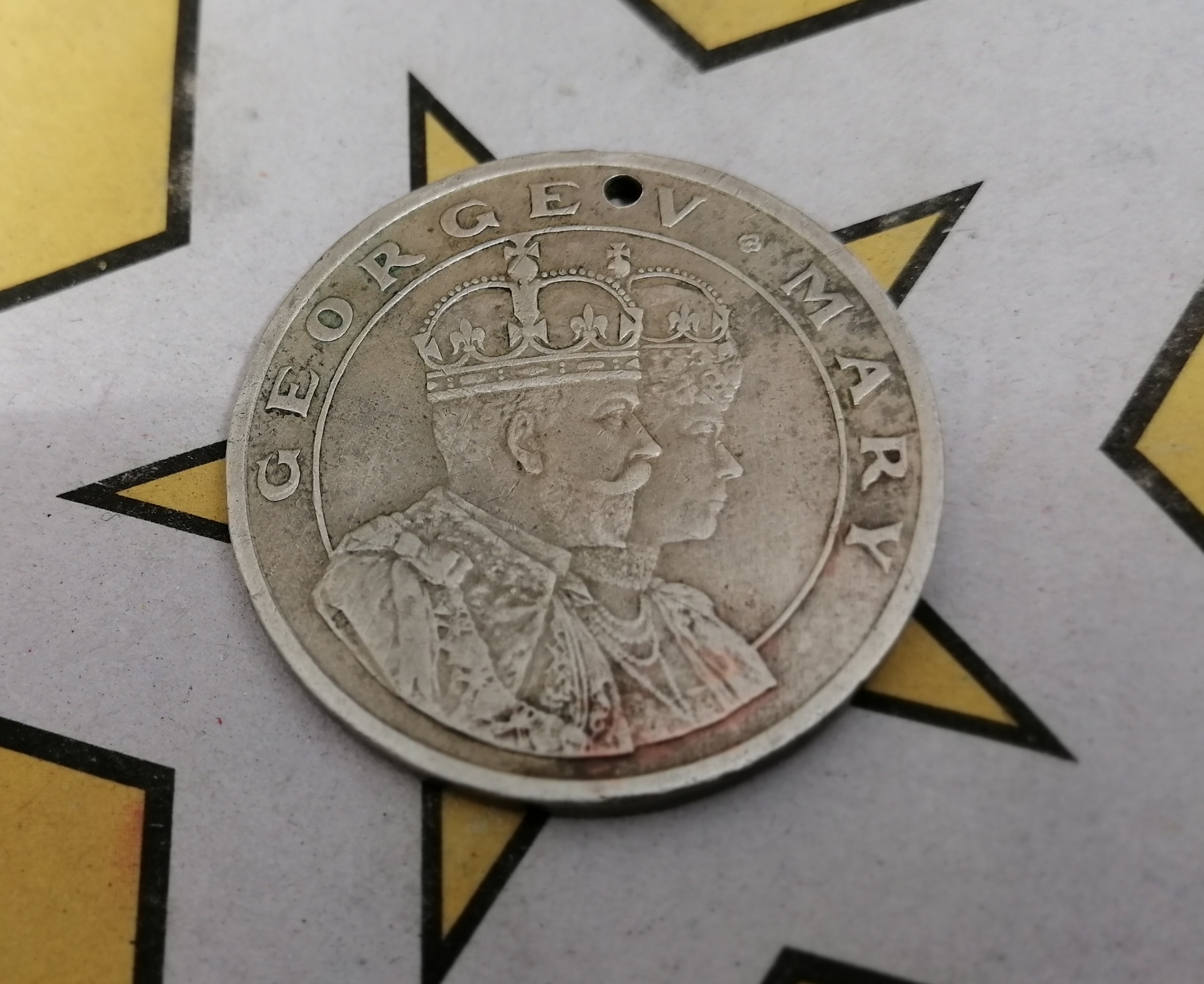 Front of the Medal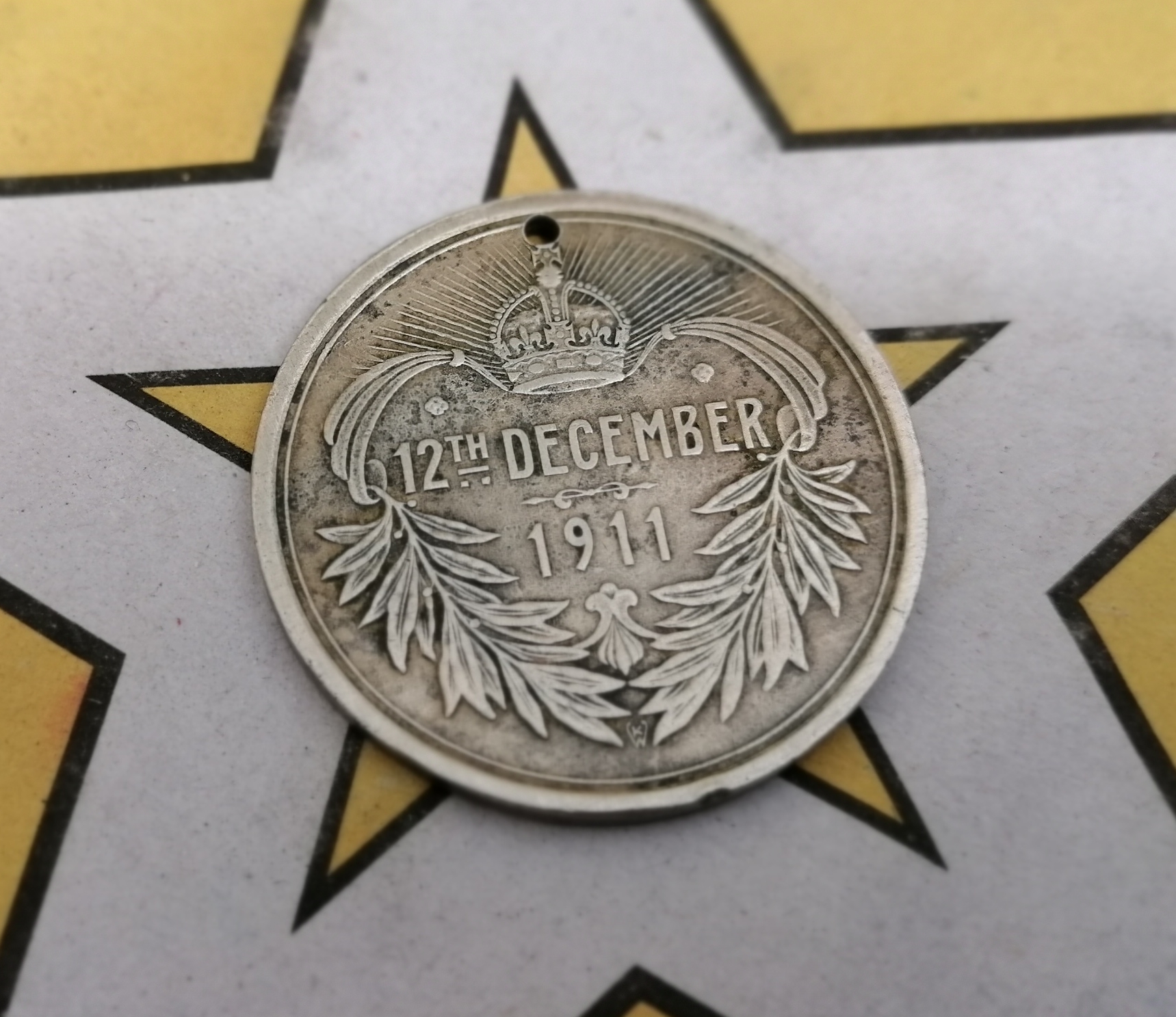 Back of the Medal
General Specs:
Weight of approximately 10 grams
Size around 30~32 millimeter
Material: Cupronickel, but one online source mentioned it as a silver coin, so a bit doubtful to say.
Origin British India
Issued by Delhi Durbar
It is a commemorative medallion issued in celebration of Kind and Queen's coronation.
Front of the Medallion
The edges of the medal are smooth and plain. There is a tiny hole to hang the medal.
Text on the front says "GEORGE V MARY" which stands for King George V and Queen Mary.
A combined bust of king and queen wearing coronation crowns is embossed in the middle.
Back of the Medallion
Spread-out sun rays are visible behind the imperial crown, a symbol of the empire's growth globally, and there is a saying attached to it:
"The empire on which the sun never sets"
Two bird feet or wings are extending from the crown's bottom, which are holding two eucalyptus branches.
Below the imperial crown there is a text written as "12TH DECEMBER 1911", maybe the date has linked with Delhi Coronation Durbar or the celebration of the crowning of George and Mary.
A very tiny detail is lying between where the two branches meet each other, after magnifying, it reveals a big 'W' and a small 'K' inside the letter 'W'. These letters might represent the maker's initials. A magnified image is given below: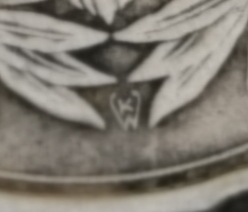 Size Comparison with an Old Japanese Coin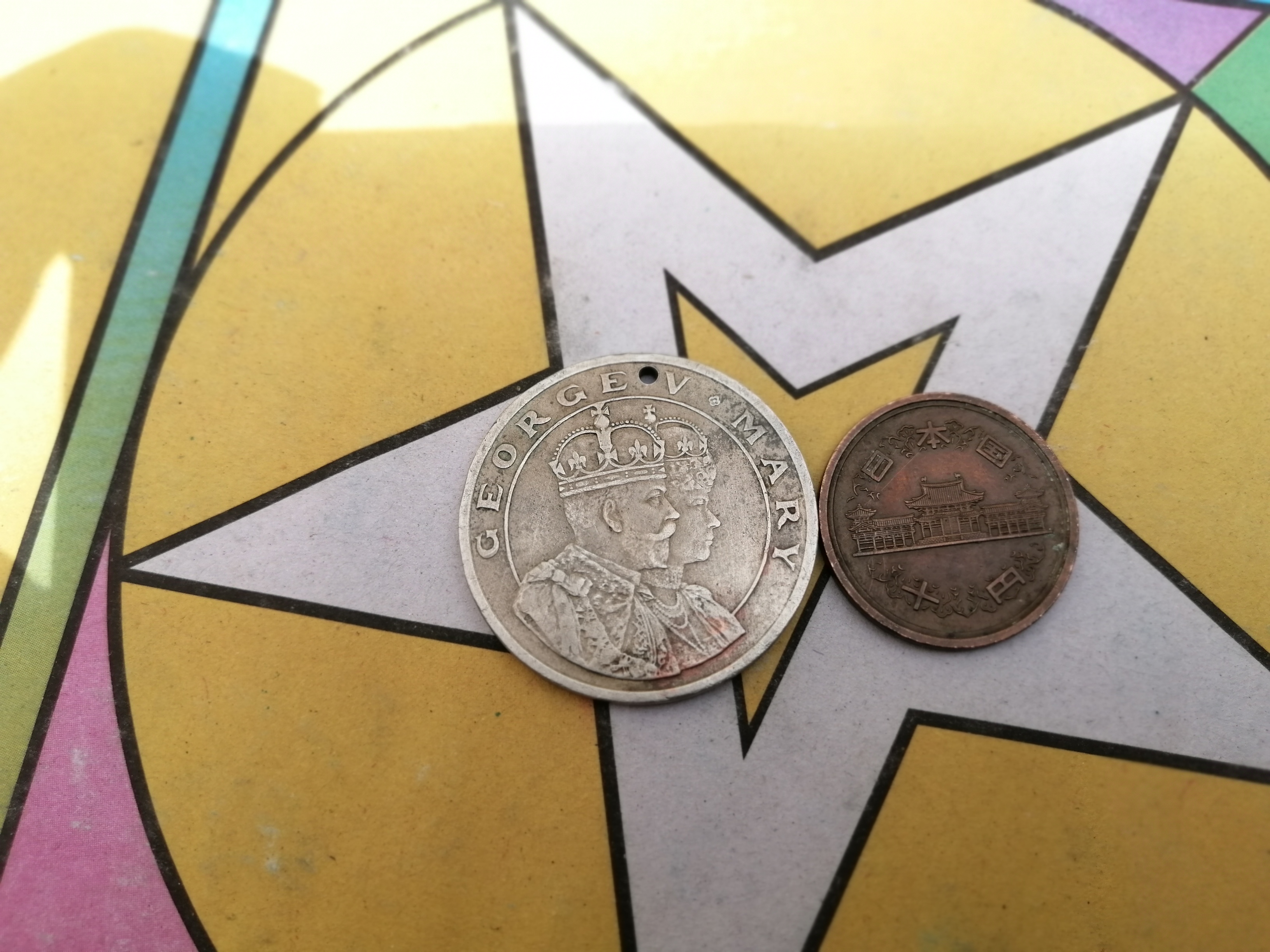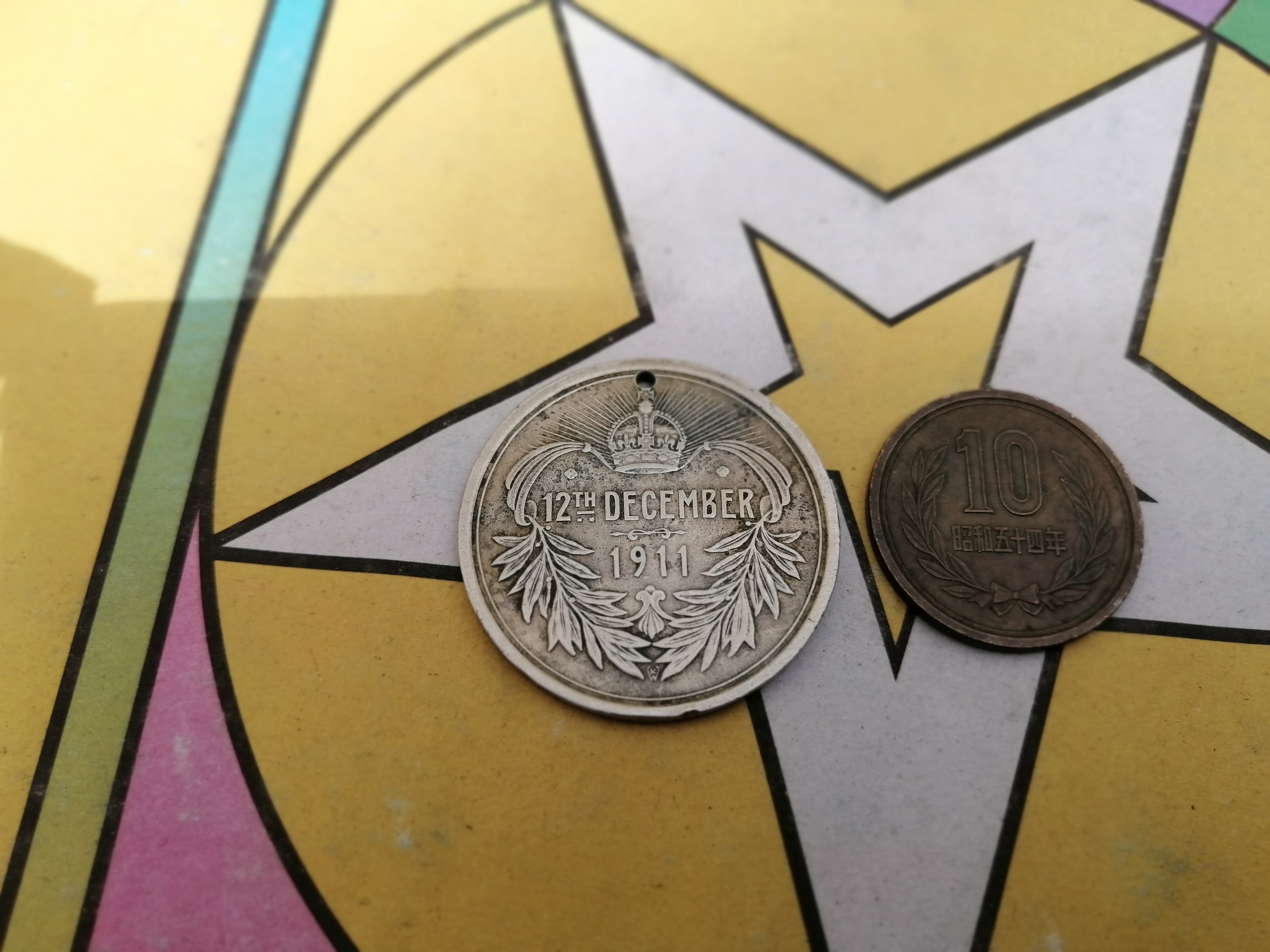 The medallion seems bigger than the old Japanese coin in size and weight. The Japanese coin is more than 40 years old.
I hope you have enjoyed the post, if you want to see the previous post about my coin and medal collection feel free to visit my profile.
---
Links to my previous posts:
Queen Elizabeth II Silver Jubilee Commemorative Coin 1977
100 Year Old FC CUP Sterling Silver Medal
---
Original written work and all images belong to the author 'emaxisonline'.
Posted Using LeoFinance Beta
---
---