Wirex - Crypto MasterCard With Great Earning Potential - 10% APR for Staking Bitcoin + Many Cool Promotions - $60 Earnings in 3 Months
Hey folks. This is a really great free service I have been using for about 4 months now which allows me to withdraw cash and pay for items using my crypto!!
This has been a proper game changer for me as I previously had no way of getting my crypto out into the real world. This was because I have no Bank Account and I live off grid with no address. Luckily I can use my local bars address for deliveries to receive my Wirex MasterCard.
I can highly recommend this product. It is very easy to sign up and I received my card very quickly. The app works great on all my devices and the support team are fast responsive and friendly.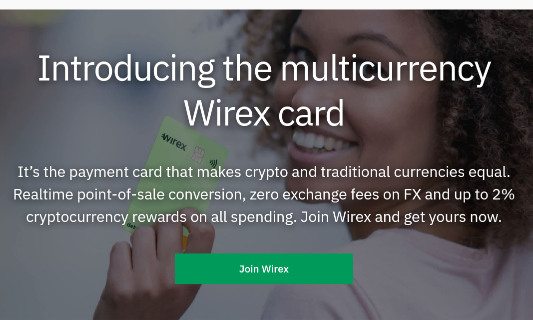 Since joining I have also earned over $60 worth of there own coin called WXT. This was for completing a few promotions which never cost me anything and also refering 1 user.
They are constantly running promotions some of which require you to buy some crypto but there are a few that are very easy to complete as they only require you to move your funds around. Here is the list of Promotions
Join me at Wirex! If you register and buy some crypto with your credit/debit card, we'll both earn a crypto reward.
https://wirexapp.com/r/futureanalogue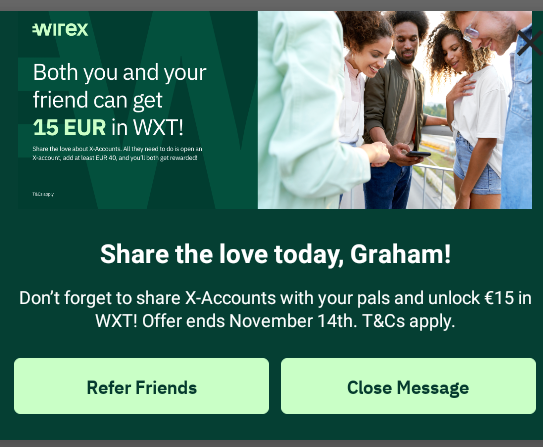 The also have a new feature called X-Accounts which allows you to earn 10% for staking your crypto!!
Peace, Graham.
---
---