dCity - Casino robbed + SplinterFest Results
Hey folks 😁 it's been an interesting day. As you can see my Casino got robbed last night and it is costing me 400 SIM.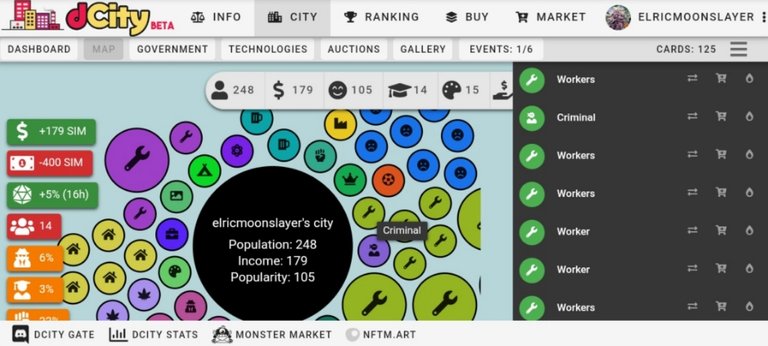 I was a bit annoyed about this at first however I then realised i had gained a Criminal card from this event which I immediately sold for 765 SIM. 😉 Seems crazy really but I have profited from my own robbery !
I'm not sure why anyone would want to buy a criminal card in the first place as it seems to have no use or benefits I can see but it sold very quickly.
So I also tried my first SplinterFest Event yesterday and sadly I never won any Dice card packs for Splinter land but I did gain 2 Gamer cards. They don't seem to do anything either so I have put these up for sale for 1220 SIM. That's about 6 hive. The event cost me 500 DEC which is currently only 2.65 Hive so I have made a nice profit of 3.35 Hive. That's pretty good for one day doing nothing 😉
Once they sell I will almost have enough for the Military Industrial Complex card. I'm about 8 hive short. This card gives amazing daily returns from the war tax.
Peace, G.
---
---