What Effect will LEO have on Education in Nigeria?
Education is said to be the birth rock of every nation. No good leaders, business men, investors or even politicians will be made in a nation where there is not good educational standard. Education was not quite okay but at least it was good enough for one to live by not until the global pandemic that rampage the world and put it on hostage.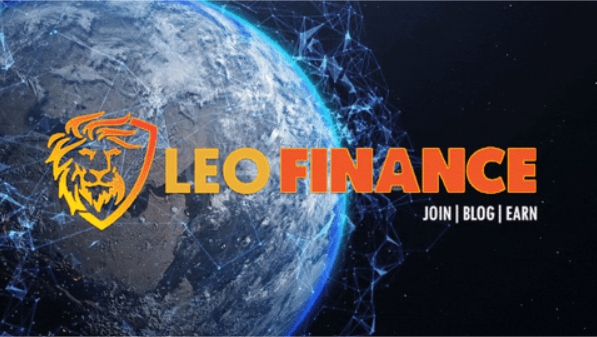 Image Source
I have been greatly bothered by the turn of events in my nation after the global pandemic. resumption of edu. activity has been on a great stand still and till now, the government has nothing to do about and this is delaying the progress of students. Some months ago, ASUU (Academic Staff Union of Universities) had engage in a round table discussion with the federal government on the issue of IPPIS (Integrated Payroll and Personnel Information System) informing the government that they are not in support of the integration of IPPIS into the university system and they strongly were against it, pointing the government to the fact that the university is an autonomous
society on it own.
What IPPIS Aims at
The IPPIS major aim was to control and check the direction of funds into the educational system, that is to make sure that no lecturer receive their salary from many place. The Integrated Payroll and Personnel Information System (IPPIS) is an information Communications Technology project initiated by the Federal Government of Nigeria to improve the effectiveness and efficiency of payroll administration for its Ministries, Departments and Agencies.
personally this could have been the best ways of improving Nigeria's economic sector and more employment opportunities would have emerged from here if not for the stand still it has caused on education in the pass few months.
Now this programme was meant to check corruption and finance mismanagement in Nigeria but it has in recent times cause a serious menace in the educational sector.
How LEO can Help
Just this morning while i was trying to read up some article about crypto in Nigeria, i came across this article on cointelegraph talking about the steady movement in Nigeria towards the digit era of money. Currently in Nigeria, the Patricia, a financial solutions business based in Lagos, Nigeria began as a straightforward e-commerce startup. Now, the platform has gone global, and the company estimates that more than 300,000 people use its services to meet their everyday needs.
Although many a few that has heard of cryptocurrency and blockchain still see it as a speculative asset or a store of value, I believes that this misses the point: Sizeable numbers of people want to use the world's biggest cryptocurrency to make everyday purchases, pay their bills, renew subscriptions and so much more. A few days ago, in an article made by @uyobong talking about the extent to which crypto in marketplace/eShops affect mass adoption, i believe that if the Federal government of Nigeria embraces cryptocurrency as a payment measure in Nigeria, then it would be easy.
About some days ago before Nigeria celebrated her 60th independent celebration, the SEC signed into Law that trading of cryptocurrencies in Nigeria was legal and that makes it easy for Nigeria to be able to diversify cryptocurrency.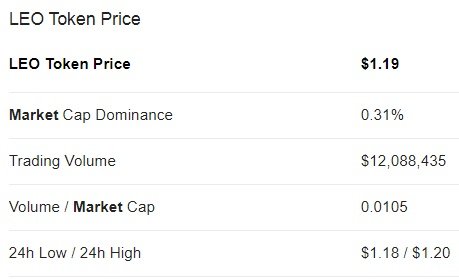 This image show the price of LEO token as of the age of this post and off course with the steady upraise in it value, i can say with boldness that before 2030, the price of LEO would have grown to $30 or even more. One of the greatest joy of a Nigerian is to be paid with Dollars and not Naira because of the menial value of Naira and i think that is why it is still difficult for ASUU to accept the IPPIS scheme. In Nigeria, one need for fund to achieve a little thing and this error has cause so much confusion over the years.
If other coins such as bitcoin can strife in Nigeria, then LEO also can if properly understood and appreciated. All that is need to to get the lecturers educated on the tokenomics of it and we are good to go. Create a credit card to which they can use to exchange their LEO to fiat money. Now one advantage of this is that the people will gain more than the government if only they can understand how this things work cause with the growth rate of LEO, they will get a double of what ever the are paid by the government.
Posted Using LeoFinance Beta
---
---