What does music mean to you?
As a child, dad always played music especially late into the night. We listened as children, dance most of the nights away, and drown in the rhythm and beats. Without realizing it meant a lot to him more.
Every night, dad will always sit in the corner and explain each lyric for me. I came to appreciate music because he did. I began to pay attention to music because he did.
Every lyric meant something, so I stop listening and dancing to the tune for listening sake, I tried to understand the songwriter. I wondered what each line meant to him. What kind of circumstances warranted such lyrics.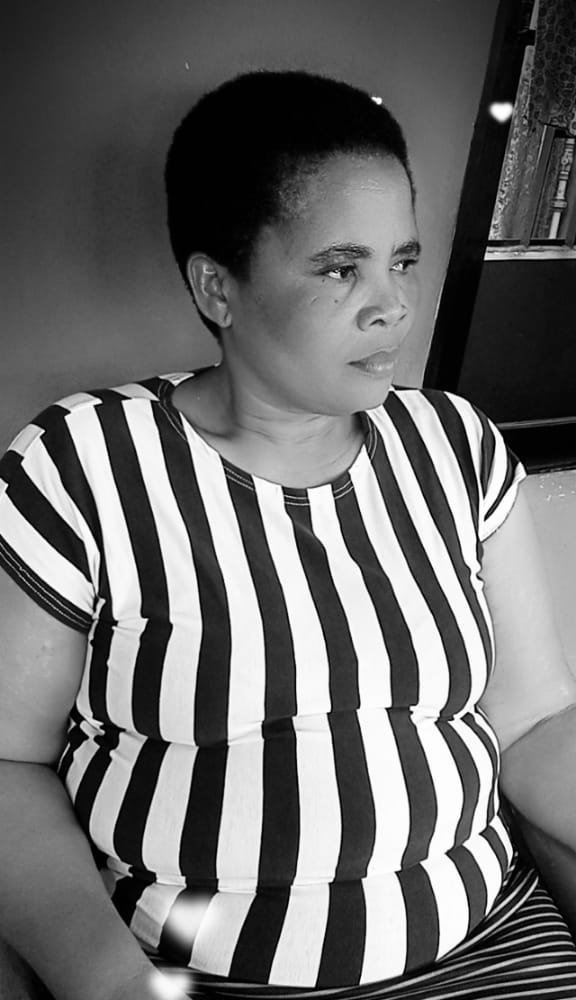 My Mum, the love of my life
If mum loves singing out loud to a particular song, I paid attention. If dad taps his feet to any, I paid attention.
At some point, when we didn't have access to Google yet, dad will always play any song and sit with us, pausing at intervals just to write the lyrics for us to learn.
We were stressing him that much because we wanted to sing along the way he did.
My neighbor plays music and I sing along, he is usually taken aback because the songs he plays are oldies, and I always seem to know how to sing all of them
Dad taught me.
We had lots of music CDs, he bought music CD's the way I buy Pepsi and bread (I buy lots of these). It's the internet that stopped him from buying, even though he still does. Oh, and the fact that our phones can have as many songs as we want also made him stop buying.
He still buys, so he can play with his stereo, loud enough to have him listen while he is working.
I love music. I know lots of songs. I can sing as many as I want. I am talking about all sorts of music with no discrimination to genres.
My family is a mini-choir, dad, mum, my two brothers, my sister, and I. Dad loves Mum's voice so much, I hear him compliment her now and then. Most times, he will raise a song and asked her to sing along because of the blend in harmony.
And she sings with passion, you could feel it as the sounds vibrate through the core of her lungs, then, watch her close her eyes in melody.
I love listening to her sing, "Take a message to Mary" by the Everly Brothers.
Take a message to Mary
I am always close to tears when she is done singing. I don't why, but she sings as though she is the character in that song, and she can feel the pains, hurts, and despair of both Mary and his lover
I had to learn the lyrics of this particular song because I heard her sing everything from the beginning to the end.
Dad made me begin to learn most of Timaya's songs. The music he did brings the horror of the government to our doorstep. The poverty, hunger, famine, and suffering of the peasants were heart-touching.
Dem Mama, Timaya
The destruction of ODI was the most heartbreaking of them all. The massacre that took place in Bayelsa,20th November, 1999, I do not think can be compared to the one that happened on the 20th of October 2020, during the Endsars protest.
I learned Lucky Dube's songs after dad gave us the news of his death one morning.
Lucky Dube's greatest hits
Dad likes his songs more, but, I didn't pay attention much until his death(may his soul rest in peace)
I can't even mention music and forget folks like Fela Kuti, our charismatic music performer.
Fela Kuti, the carrier of death in his pouch
The man who carries death in his pouch. He was popular even though the ruling government frown upon his music. Dad was a fan too.
With my siblings, we learned Pop songs together. It started when I came home from school with the Cartoon, "The Lion King".

He lives in you, The Lion King
The soundtracks in this cartoon were amazing. This was how we got initiated into Pop songs.
We made mum buy us as many cartoons as possible with the hopes that we will have access to more songs. And we did. We wrote every song that resonates with us down, and practice the lyrics every night till we mastered them.
Oh, by the way, my voice sounds more cartonick(I don't even know if this is a word)....you can't blame me, practice makes perfect they say.
From here, we proceeded to other songs, as long as they have meaning, we do not care. We learned them with no hesitation
I am the one who moved into more adult songs when l left my church Choir. I didn't know mum was paying attention until one day, we were home, and the song, Chandelier by Sia was played on Radio.
Chandelier, Sia
I heard my mum tell my junior brother "that is the kind of song that Edy, your sister, likes.... what?? I was surprised
There is so much about music I would love to share with you, but I'll leave you to imagine the rest.
Mum is my music role model, did I mention, she sings with so much passion? please, permit me to mention it again.
But dad is the instigator of every musical love that was created in my bones, ribs, lungs, and heart.
I have been lucky to have both of my parents. They are at the core of everything that I have become.
---
Posted via proofofbrain.io
---
---