Someone pinch me, I am carrying my brother's Child.
It was a significant day for Victor back in the University. A day that would live with him for the rest of his life.
Victor had just been admitted to study Communication Arts after enrolling in the University's direct Entry Programme. By implication, he had to start from year two.
Victor grew up with his father, he never met his mother. His father never gave him any closure as to who his mother was.
Though he never lacked anything, he was a lonely, lonesome and unhappy person. His father sacrificed a lot by making sure he attended the best schools.
The only problem he had was that his father was strict, he was never allowed to set foot outside except when he went to school or church.
On days when his father was happy, he would permit him to go and play and be sure he got home before six o'clock.
It was a crowded neighbourhood but Victor had no friends, the only time he would have made friends was when he had to go out and fetch water, but the fear of his father never allowed him to mingle with people.
When he got admitted to school, the school became the home he always wished for, he made new friends, it was also the first time he was among a lot of girls.
Loneliness and unhappiness disappeared.
He lived in the hostel and would go home once a month to get money for foodstuff and books.
Victor was intelligent, his mastery of the English language was superb, lecturers often picked him amongst others to read from passages and pages of any given text.
In less than no time, Victor had gotten well acquainted with his new environment, it was different from the other campus where he was a Certificate student.
The University had a lot for him and Victor was going to get them all.
Something unimaginable happened during the second semester of his two hundred level. In his first semester, he met a girl during the screening exercise for freshmen.
She got his attention because they bore the same surname, only with a slight difference, whenever the screening officer called out names, starting from surnames, he found himself almost standing up to respond, only for him to hear the second name, Nancy.
He was Victor Anthony.
While she was Nancy Tony.
She was the most beautiful girl he had seen, the problem was that he had never talked to a girl, firstly, he had never been close to any and secondly, his father had warned him not to go close to any girl.
Coincidentally, they were in the same faculty, while he studied Communication Arts, she was there studying English and Literary Studies, all in the Faculty of Humanities.
Victor confided in his coursemate whom he became very close to and told him about Nancy.
His friend saw Nancy one day and became very interested in her, he had been there from year one, so he had no difficulties walking up to girls on campus.
Victor thought of many things to do, one day he resorted to writing her a letter, when he did, he gave it to his friend to deliver it for him, knowing how bold his friend was.
His friend did deliver the letter, but for two weeks, he didn't see her in school.
One day, on his way to the hostel, he heard a female voice call his name when he turned he saw that it was Nancy, he almost urinated in his trousers, he began to pant and sweat.
When Nancy walked up to him, she asked if that wasn't his name, he said it was, but that he's surprised she could call him from afar and even come to him.
Nancy was bold.
She grew up with her mother who constantly taught her not to be scared, that fear has done more harm than good to her.
She too never met her father, but unlike Victor, her mother knew who her father was and his whereabouts, only that she had told her not to worry that when she is old enough to understand certain things, she would take her to him.
They talked and became friends.
Nancy acknowledged receipt of the letter he wrote, they talked about it and laughed.
Nancy admitted that she too was attracted to him since the screening exercise but wanted him to make the first move.
They became the latest lovebirds in school and were seen everywhere together.
They dated for long, on holidays they were on call 24/7, sometimes Nancy's mother would want to hear the voice of the boy disturbing her daughter, she wanted to know everyone in her daughter's life, she told Nancy not to hide anything from her that she should just be careful.
Victor's friend, who also admired Nancy wanted her by all means and he did a lot of things, he waited till they went for their three months IT.
He chose a nearby location and encouraged Victor to apply in his faraway state, in a way Victor thought about and said his father would use his connections to get him a good place in his home town.
So with Victor far from Nancy, he began to pull strings, he bought her gifts and would warn her not to tell Victor because Victor would think he had ulterior motives, which he had.
Victor was barely one month into his IT program when Nancy called to tell him she had missed her period.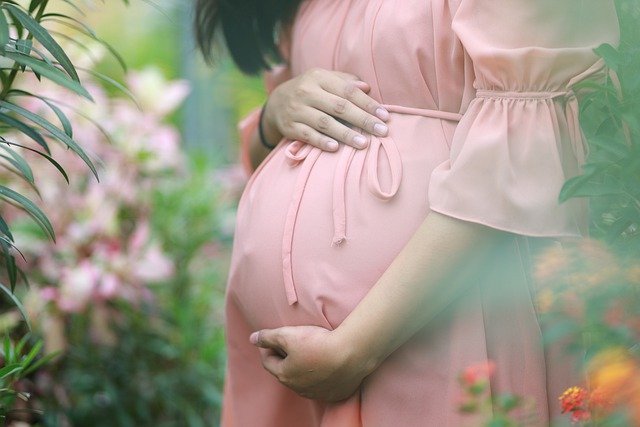 Source
It was the first time Victor prayed for the earth to swallow him, he had heard rumours of his friend always hanging out with Nancy, but he couldn't bring himself to believe that neither she nor his friend could betray him.
But then he thought about the heated sex they both had before he left for his IT.
Nancy could not hide it from his mother because she came to school from home, when her mother confirmed it, she was devastated.
"You are keeping this child, I don't care who owns it!", she thundered.
Victor had to come back from his IT and try to convince her to abort the child.
When he came back, Nancy's mother demanded to see him.
After hiding from Nancy and her Mother for long, he summoned the courage to go and see them.
They were home the day he went, neither Victor, Nancy nor her mother knew what was about to befall them.
The moment Nancy's mother saw Victor, she became uncomfortable, she could not utter a word.
When she asked of his Surname and he mentioned Anthony, she fainted.
After she was revived due to water being poured on her, she sat and began to cry.
Victor and Nancy were confused.
She sat down amidst tears and narrated to them the origin of the ordeal they have found themselves in.
Victor's father had taken him away from his mother and relocated when he was barely a year old after accusing her of infidelity, at that time, she was a month pregnant for him.
That baby was Nancy.
Her mother had shortened her father's name to the name she fondly called him, instead of totally discarding it, and since he had deserted.
There and them the Names Tony and Anthony began to make sense to Victor and Nancy.
Nancy then remembered that while growing up, her uncles usually told her she had a brother.
For hours, they sat there, uncommunicative.
It was a dilemma of the century.
---
---