Rough or Soft?
Stop it, you're hurting me, I cried out. He wasn't going to let go, his grip was firm. He was staring into my eyes, searching my soul. For what, exactly? For Love. He loved me so much, and couldn't bear the thought that I wasn't reciprocating.
Why are we here? I asked. Shut the f*CK up, he shouted. I shiver in fear. The last thing I wanted to do was to be in an empty room with a guy whose blood is boiling.
Can we get back to the party, everyone is having the time of their lives? I gently asked. I guess that question made him madder, cos his grip became tighter.
Pushing me to the wall, he kissed me. First passionately, next hard, and probing. His hands laying emphasized by the nature of his touch. Speaking of his touch, it was giving me both pain and pleasure. He knew I liked it rough, but he always had difficulty giving it to me, except this day.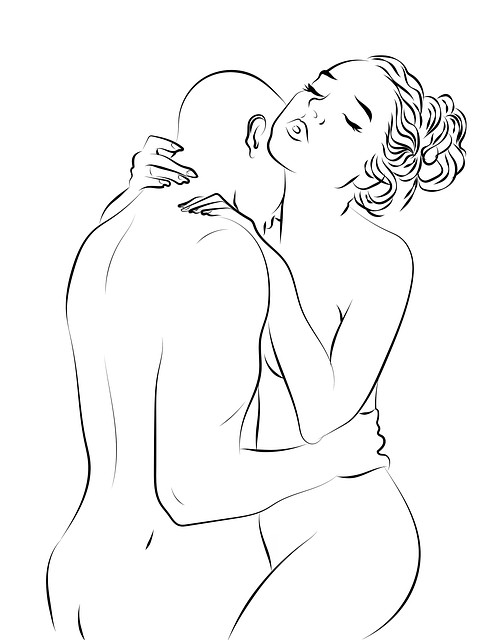 Source
What is going on with him? I asked myself. No, something is wrong. At the thought of that, I pushed him away. Stop it already, I said, feigning anger.
He wasn't going to stop, he push forward, and pin me to the wall, again, digging into my body, as though he can't get enough of it. I was yearning for more, but, I couldn't ask for more. I didn't want to give him the false idea that I was falling for him.
I wasn't. I do not need love to have sex. I don't even have to feel a tingling to get down. A green light is all I need and yes, a proper environment.
He didn't get it, that's the annoying part. I want you all to myself, he broke into my thoughts. You don't think I have seen the way those guys look at you? I do. I hate that I can't have you. No, I meant have you all to myself not just this(he pointed at my body).
I didn't say a word to him. I had things to say, I felt it will come off wrongly if I spoke. So, I kept quiet instead. I didn't want to amplify his hurts.
The silence must have hurt because he pushed me right over to the bed close by and dig his hands into me. I like that, I wanted to say to him, my lips refused to give my thoughts away.
I prefer when you are hard and rough, I wanted to say this to him too. I held myself back. I watched as he helplessly held my face in his palms, and kiss me passionately. Then, sank back to bed, with a deep sigh.
---
Posted via proofofbrain.io
---
---