I wish I had met him sooner
My best friend John was very brilliant back in primary school. They had relocated from Lagos to Aba when things got tough.
His father worked in the federal government waterboard service, after working for years with nothing to show for, except a rickety Suzuki bike, he decides to call it quits and relocate to his home town, as he said, at least there will be a farm to plant crops.
I was playing with other children in a sand field close to the school I attended when John came to join us to play, he was mostly white but very funny, we got to talk and he told me his father was searching for a school to enrol him in.
I told him my school was nice, and given that he would be in my class, I advised him to suggest Mbano Primary School to his father.
Two weeks later John had joined us, within a short period he was nicknamed JoJo.
He suddenly became the best pupil in mathematics and English, surpassing Ezinne who gave every one of us a gap we couldn't fill, he would go ahead to come first every term.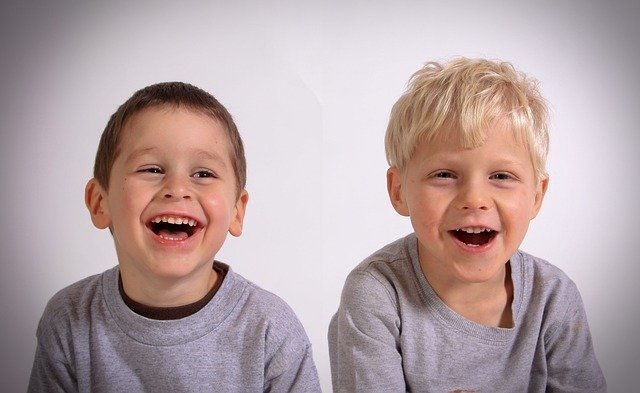 Source
All I loved was that I was called his friend, he was fun to be with and I thought all was well with him until I followed him to his house one day after school.
His mother sold Garry in front of their compound, she kept it in the verandah since she could not afford a shop, the father had retired to farming and would sit under the mango tree at the village town hall to draught.
Their house was mainly uncompleted, he told me his father begun the building when he worked for the government, I stood there in my naive mind, thinking that whoever works for the government ought to be rich.
Jojo came to school hungry some days, but I alone knew.
Sometimes I would come to school with my breakfast and lunch so he and I could share.
When it was time for primary six exams, Jojo couldn't afford to pay, so the headmaster wrote to the community that played host to the school for support, he and other indigent pupils were sponsored.
Jojo passed with flying colours.
One day I was in my house when Jojo came running. He told me his father had died.
His younger siblings had been sent back home from their uncle's place where they lived and helped him in his shop, his father was hypertensive, I guess seeing his kids going hungry every day must have lured him into unending and uncertain thoughts.
After his father's funeral which was organised by the village church, Jojo was sent to Onitsha to serve someone who would in turn settle him after some years.
I never heard from Jojo anymore.
There were no phones then.
In my three hundred level in University of Portharcourt, I remember I met someone who knew both of us as best friends, he told me Jojo was somewhere in Port Hacourt and that he was a very bad boy, that if I saw him, I won't want to have anything to do with him.
Last week in Port Harcourt, just beside the oil mill market, some boys attacked me, got my phone and beat me up, while I walked away one of them ran up to me and told me their senior man wanted to see me, I was scared, but I walked back with him reluctantly.
It was getting late, so when I walked closer the figure didn't appear like someone I knew until I heard my name, the voice rang a bell, especially since it was my nickname.
I went closer and to my surprise, it was Jojo.
He said he saw my ID card and my picture, that was why he sent for me.
He handed my properties to me and took me to a corner, in seconds the Jojo who commanded his boys around became very sober, I could see it in his eyes, he didn't like the life he was living, I almost cried.
He narrated to me how his oga maltreated him and accused him of stealing, two months to the end of his apprenticeship, he had to go back to the village and live with his mother and siblings for years before following his friend to Port Hacourt, he said he needed to survive, he had tried his hands at everything.
I was pained.
I had just gotten a job and I remember they were looking for a laundry man in the company, I told him about it and he said he would do it and that he desperately wanted to leave there streets.
I went back home that day and could not sleep.
I spoke to my boss and narrated the whole story and he felt concerned and offered to help Jojo by rehabilitating him and giving him a job.
I went by the junction where he hung around that day to look for him, he didn't have a phone so I went with a small phone I bought, when I got there I saw a crowd.
I didn't know what was going on so I forced my way into it, standing on my toes most of the time, I got to the front and saw two young men being beaten and tired up beyond recognition, they had poured fuel on them and were a boy to lit the fire, I marveled at how people were so uncivilized and heartless.
I could not stand to watch fire gut people to death do I made to leave, I had come there for Jojo and not that.
When I left the crowd, I heard someone say, " so na so Jojo take go, na wa o".
It took about a minute for my brain to process the information, I ran back to the crowd, they had lit the fire, and I asked someone who the culprits were, he told me it was Jojo and Tata, the ones who usually rob people night at Oil mill junction.
My friend John left this world in flames.
Deep down in my heart, I knew he wanted better for himself. I wish I had met him sooner.
It left a scar, that will take eternity to disappear.
---
---