How to gain publicity and more followers in any community on HIVE
If by the first few weeks of being on HIVE, you did not wander around looking for answers, then you must have been terribly lucky.
HIVE is such a wide platform with lots of amazing communities. Therefore, finally getting to choose where to belong can take weeks or months. And once you do, you will be faced with the difficulty of gaining attention, authority, upvotes, and more.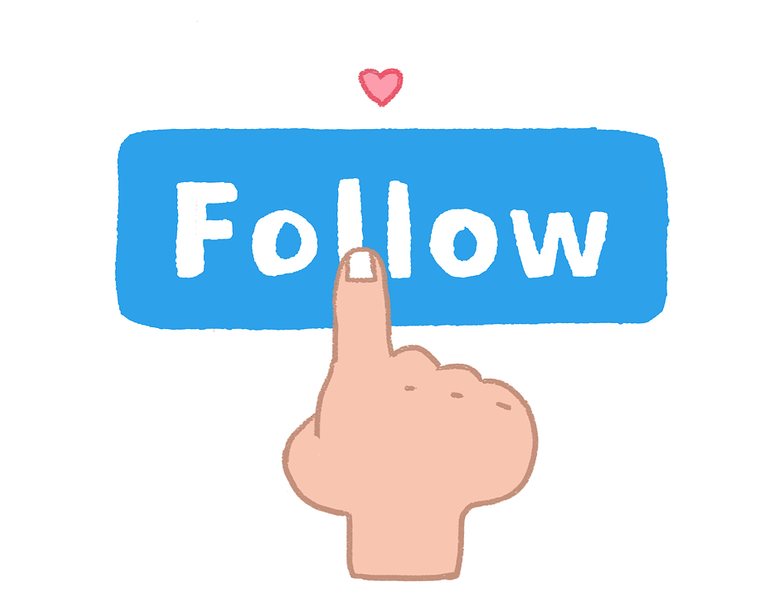 Source
You do not have to worry anymore, because right here, and now, you will have a different approach presented to help you gain as many followers as you desire. You already know what it means to have many followers, it means you get to gain lots of attention, and upvotes in the process.
Having more upvotes, means you will be entitled to authors' rewards which by the time you have them all staked, you will be floating around as an authority with so much power in terms of the value of your upvotes.
First things, first. How do you gain the much-needed publicity.?
Go to hive.blog or peakd, and do community research. This should be a community you are interested in, and are willing to contribute your ideas to help it grow.
Look out for those who post frequently on the community or uses the community tags. Follow them.
Check where they are posting from. A lot of persons use different frontend to post. They could use proofofbrain.io, sportstalksocial.io, peakd, stemgeeks.net, etc. So you need to monitor where they are posting from, and where they use to engage with other people on HIVE.
Who are they following on HIVE? Are they people with similar interests or random ones?
Find out what they read, listen, or watch on HIVE or 3speak. Which accounts or communities do they like or follow? Write down everything and do not assume.
Now follow and like everything and everyone they liked, followed, and reblogged.
You can also find the interest of your audience by a simple tag, that is because once you look up a particular tag, it brings up a list of accounts posting with that tag. Find new posts, trending ones, promoted posts, etc around the tag.
Once you follow these accounts, your feeds will be organized and customized to your taste. Every time they post, you will see these posts on your feeds every day.
From here, gaining attention is simple, since your feed has your audience in position, you will just need to read their posts and write relevant and valuable comments about what they talked about or shared.
These include posts that they reblogged. Use the symbol @ to tag them to your comments. They will be notified quickly than if you don't tag them.
You could include personal experiences in your response, it will help you connect with them on a personal level.
Once they reply, and like your comment, write down their names, you will be needing them soon.
Do this for 7 days, and at the end of 7 days, return to the list you made.
You need to show up in the faces of the people on that list, they are your potential followers, and fan base. Show up more often, try to get noticed, for a few weeks, so they get familiar with your name and your profile photo.
How will you do when you have so many content on your feed every day? It will be daunting task to find them quickly, but don't worry, I have got you covered.
All you need is to employ the assistance of GINABOT.
Now, what the heck is GINABOT? I heard you, and I will answer.
GINA is the acronym for General Instant Notification Automaton and the GINAbot is a bot on discord developed to provide AI solutions for notification.
She is your buddy for automation and notification in diverse areas that might seem daunting for you to keep up with. All you need to do is to give her instructions, and she will follow suit.
To use GINABOT, you need to register and set it up. I am here to take you through everything.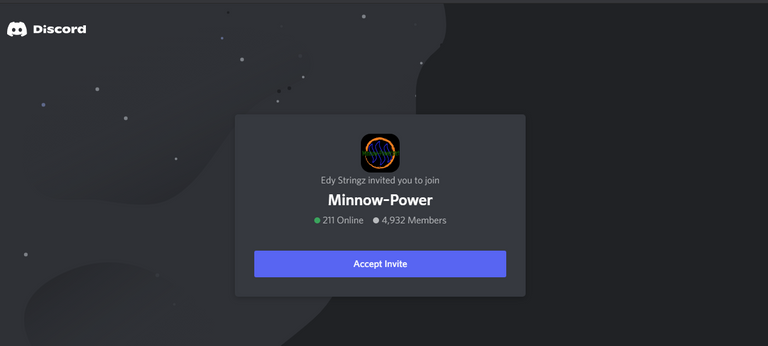 The first thing you need to do is to join the minnow-power server. Click the link below to join, https://discord.gg/aXCGvKCm9B
Register with your username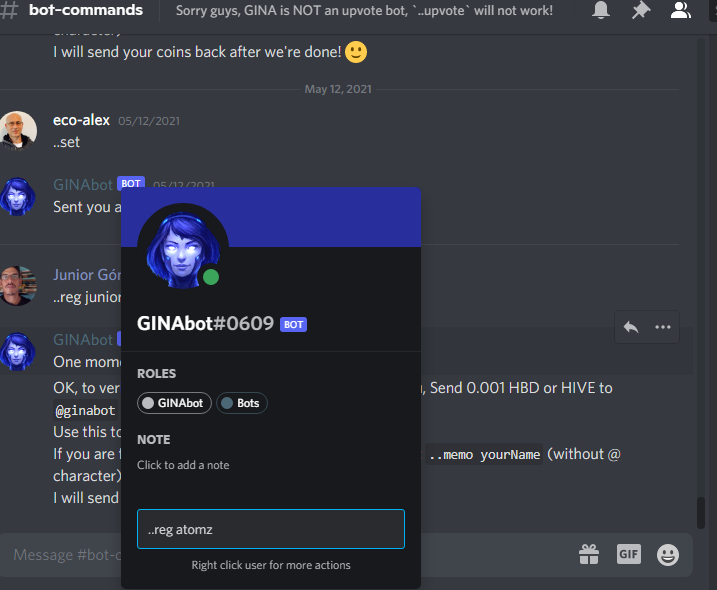 Go, to the registration channel, and type …reg username without the @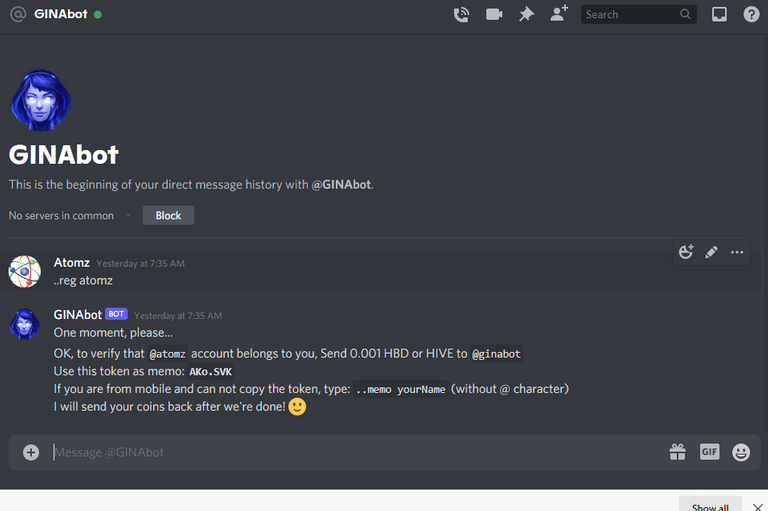 A command will show up, follow through by sending the necessary HIVE token along with the memo given. You will have your account set up and your 0.001HIVE token will be returned to your wallet once you are validated.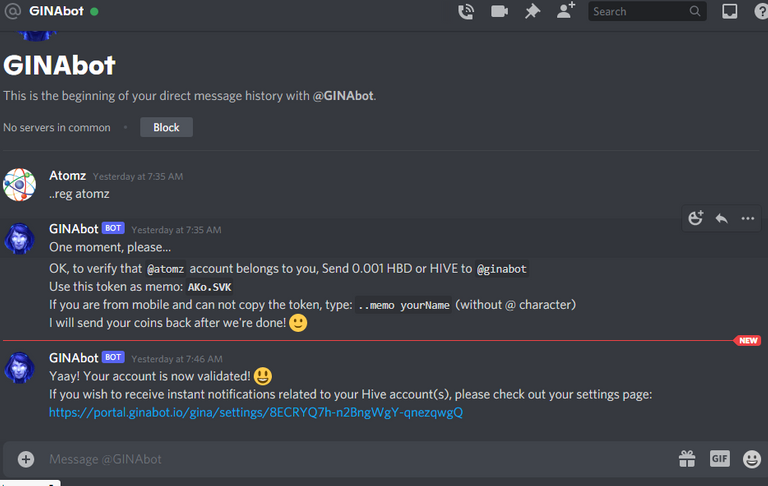 Do the necessary settings
Once a link has been given to you, do the settings depending on your needs. These are what you will be getting, so, go ahead set them to your preference.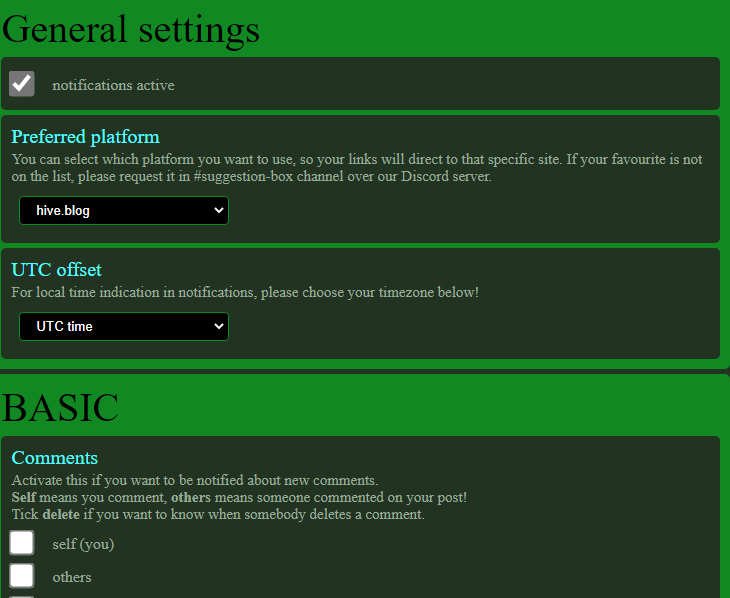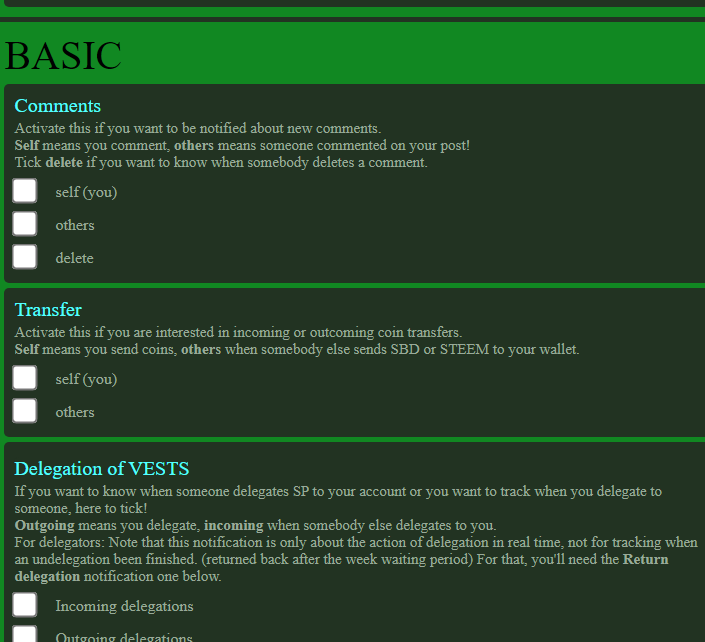 There are other options, go ahead and tweak it to your needs. I do not want to bombard you with photos.
But remember, why we needed GINABOT in the first place? Yes, to maintain order in your feed.
Remember those names, you wrote down? IT is time to use them.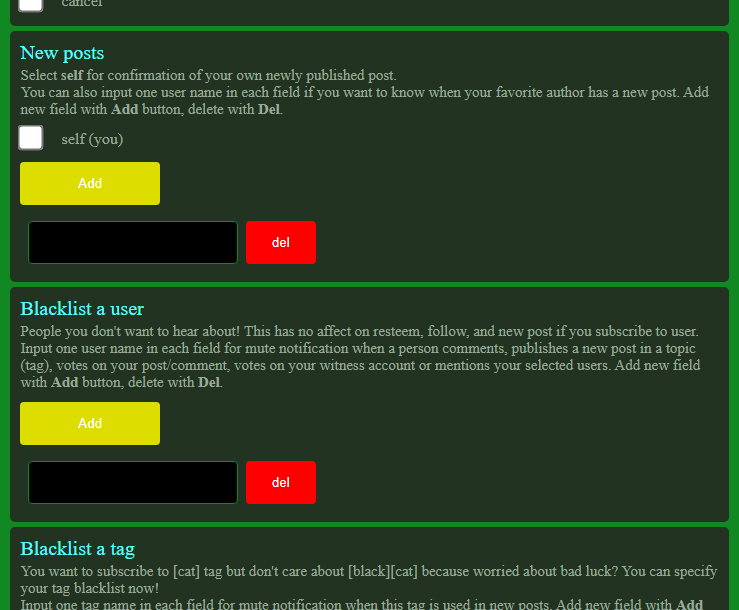 Add them to the columns provided for new posts. Add their names in each field. And remove anyone you choose to in the future.
Gina will notice you everytime the accounts you provided for her, makes a new a new post. She will tell you and then give you a link. She makes it easy for you to be on top of your games on HIVE.
Now that you are able to exercise a bit of control over the posts you want to find and comment on. Do this for a few weeks, and watch your followers increase.
If you need more followers, you just need to start the process all over again, adding the new names to your Gina setting. You can trek everything as you go. That is because you will be learning what works for you and what does not.
Try not to stay in one zone, be consistent, and the results will be impressive. Have fun while engaging and making money too.
If you have questions regarding this, I will be in the comment box. You are free to share your experience on gaining followers with us as well. Thank you.
---
Posted via proofofbrain.io
---
---