Home Cooked Meals or Eating Out, which do you prefer?
Cooking. I hate being constantly reminded that I have to cook, if, I truly want to live healthily. It's important to cook our meals at home, that's what the internet says, doing it these days, proves everyone is right. A well-prepared meal is satisfying and reduces waste.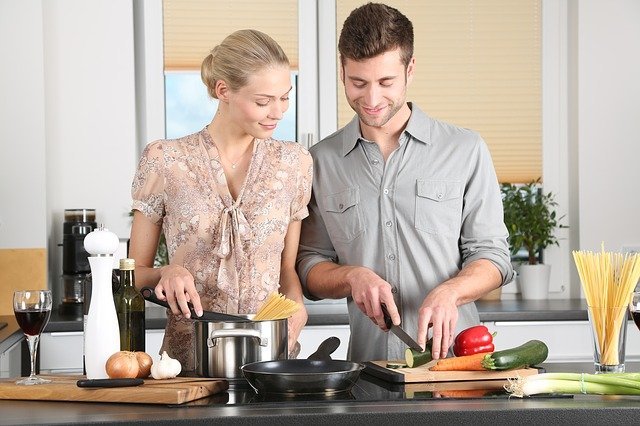 Home-made meals are the best
For instant, I can go to a fast-food around me and get a plate of fried rice with salads and fish for $50. It will be a delicious treat(these acts should be treats, not habits) but if I take the same $50 and prepare that meal at home, it's much better. This is because most of the ingredients that I used will have leftovers which I can use another time. This serves me extra dollars. Again, I will eat to my satisfaction, crushing my meals with joy and happiness.
A home-cooked meal is far better than the ones we eat in the restaurant. Care is taken to ensure every ingredient is properly used and the meals come out yummy, delicious, and appetizing. Most of the time, the food prepared in the restaurant hardly has enough flavors, taste, and good aroma. Those who are in the food business have to make a profit and it's reflected in the food they prepare.
This doesn't mean you cannot get good food in some of the restaurants. You can, it's just that, they are rare, and will be very costly. I have had the chance to visit a restaurant fitting this description. If you have an extra dollar to spend on a well-prepared and sumptuous meal, then, these kinds of places are worth visiting.
Even with all this information, I still hate cooking and I am always happy when my best friend comes around and cooks. I am gradually learning to prepare my meals. I win over my lazy body by waking up early and after exercising, and having my bath, I move to the kitchen and prepare food. Most of the nights, I make sure all the ingredients I need for the morning are in place. This takes away excuses in the morning. With everything in place, I prepare my food and dish it in portions that my body needs, and eat it during the day.
If I skip this routine, my entire day will be slow, stressful, and full of fatigue. The bad part is that I will end up spending more than I budgeted on snacks, fast foods, and drinks.
Instead of falling prey to my misconduct, I prepare in the night as I explained above. That way, my subconscious will be ready for the morning.
How do you beat cooking blocks? Share with me in the comment box.
This is my entry for the 51st in hive contest. And I choose to answer the question, What is the one task that you must do periodically
but absolutely hate doing more than any other? I invite @merit.ahama to join the contest 😇
---
---