Do you want the power to have a love that lasts forever?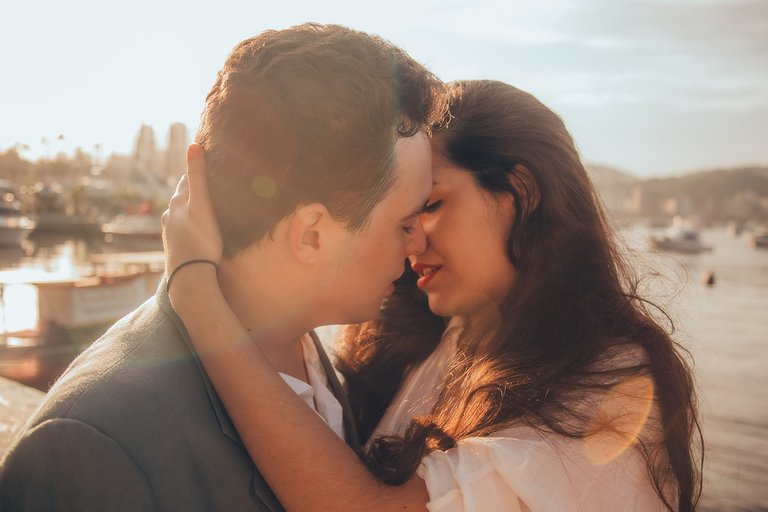 Source
I kept postponing this writing because I didn't think I was ready to share this story.
It was my first real access to what it means to have power. To decide who stays and who goes.
Watching movies, and reading romance novels gave me a distorted version of Love.
I thought it was just like the fairy tales. That once people were in love, they stay rooted in love forever.
What I did not know was that a lot of work is put into love.
Never had it cross my mind that as per everything in life, love too ought to be worked.
I was in love with this guy for more than two years, and he was in love with me too. We were planning our lives together, so I did literally everywhere around him.
I never thought there would come a day when I had to make plans without him in the picture. I used to imagine how it will feel like to wake up one morning, and he says it is over.
The imagination was heartbreaking so was the real experience. Except he did not have to say it, he acted it.
I cried I cursed, I tried to hurt him with everything I had……words, fingers, everything. But nothing changed.
It felt like living in hell with no fire. I wanted to die. No, I thought I was going to die. It was 8 months of agony.
I could not sleep at night. I walked from one end of my room to the other every night. And then sleep throughout the day.
When they say someone who sleeps a lot is sad, believe it.
Once I woke up, I will be interacting with my neighbors with smiles. But I was dying inside.
I was losing control. I wanted to feel in control. But the power was slipping out of my hands every day.
I never knew I could survive it. I acted all strong in the presence of my friends. I was the one with the most envied relationship so looking all weak and broken was not in my dictionary.
I was helpless. I needed help. Yet I was not reaching out to anyone.
Everything I was taught as a child about relationships, came floating back.
I remember mum says if I digress from all her teachings, I was going to cry.
And that I will be crying secretly, all alone.
And it happened, just the way she said it would.
Just when I thought my world was crashing down and there was nothing I could do, a light shown through.
I woke up one morning, and in my usual jovial manner, I asked my neighbor to give me a book to read.
The sadness had made me forget to do all of my favorite things. That included reading.
I begged him. I told him I haven't read a new book for weeks.
He told me that the book that is available isn't religious. And that it was thought-provoking and might conflict with everything I was taught
I did not mind. I just wanted an escape from my unhappiness. I just wanted the freedom to do what I loved doing again.
So I agreed to read it. There I opened the first page and saw these lines;
The feeling of having no power over people and events is generally unbearable to us--- when we feel helpless, we feel miserable. No one wants less power; everyone wants more. Robert Greene, 48 Laws of Power
No way, this is clearly to speaking to me. I want this. I needed it so badly, I did not know I did. So I dive into each page with utmost concentration. And I found life again.
I understood where I went wrong. I understood why my boyfriend acted the way he did. I understood why I could not get him to stay. I understood what I needed to do to let go.
I understood why I should not have whined, cursed, or say anything.
It was written in the pages of the book my neighbor gave me.
The solution.
My miraculous recovery.
In the next few days, I acted with the utmost power and control.
Everything he said or do no longer affected me, I was the one doing stuff that affected him terribly.
The tables were turned. The person who cursed, talked, shouted, screamed, felt betrayed was no longer me, but my Ex.
I was no longer reacting, I was being proactive.
It did not sit well with him.
For the first time since everything happened, he was at the receiving end.
He cursed. I had made up my mind. I disdained what I could not have, and it worked perfectly. I was healed.
I did not want to get into a new relationship at first but after reading this book afterward, I found that I could be a better lover. And I was.
After reading the 48 laws of power. I advanced into reading The Art of Seduction by the same author.
Here I realized, love doesn't just happen, someone is doing something that is considered magical to the other person.
There are moments in our lives, however, when we all act differently –when we are in love.
We fall under a kind of spell. Our minds are always preoccupied with our concerns; now they become filled with thoughts of the loved one.
We grow emotional, lose our ability to think straight, act in foolish ways that we would never do otherwise.
If this goes on long enough something inside us gives way; we surrender to the will of the loved one, and to our desire to possess them. The Art of Seduction, Robert Greene
Oh no! We have got it all wrong. We all have the power to make another human fall in love with us and stay in love with us forever.
It won't just happen, we need to work for it. We need to make an effort to make it work. As I said before, love needs to be worked for just as with any other thing.
After this realization, I went into a new relationship with all of the tools of power that I acquired.
I had a relationship that everyone envied. No one understood what was going on. There is a couple in my compound that had to learn from my new relationship. I was literally in a relationship that made the world wish they had.
And it was because of reading and preparing. We cannot have power if we are not prepared to work for it
As it stands, I think all the errors we have in our governmental system can be changed if the leaders are willing to learn.
Those manifestoes they promise us can be achieved if they learn how to make the rest of the people bend to their will.
The world will bend without any grudge because it will be a subtle art of seduction.
Do you want the power to have a love that lasts forever? Then it is possible.
Go ahead and find out how. Then implement them. Watch the world bow to you without them realizing it.
---
Posted via proofofbrain.io
---
---