Do you know, you can be seduced into loving Uyo; the Capital City of Akwa Ibom State? Read on to find out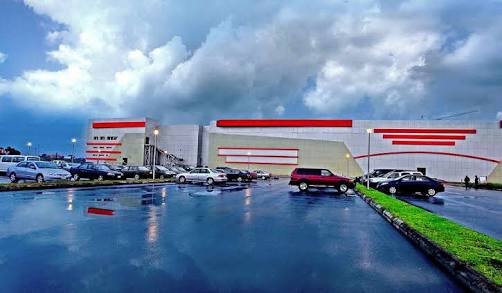 IBOM TROPICANA
What sets Uyo apart from other cities is the tremendous release from the burden of daily life that it offers us. In the past, we were always involved in certain events that helped alter our sense of time.
Our general occupations such as fishing, farming, hunting, trading, etc. were often suspended. This paved way for all the festivals, carnivals, parades, sacred rituals, etc. to proceed. It gave us the experience of being able to step out of ourselves and watch time standstill.
Presently, civilization has become the order of the day, and daily hustles have taken away the joy of the past. The burden of waking up, and preparing to face the vicissitude of life has blown away lots of things. The trials, hardships, poverty-striven experiences have turned a once happy generation into a difficult, and sad one.
It is in this regard, that Uyo has sought to change or relieve us of some of these burdens. With deep thinking, the government found a way to transcend our past experiences to the realm of the 21st century.
The love for Uyo made them erect buildings, recreation centers, roads, and good linking systems. Watching the city turn into a beautiful place had a radical effect on all of us. It made us forget about work, and at times responsibilities; all we encounter is a pleasure and play.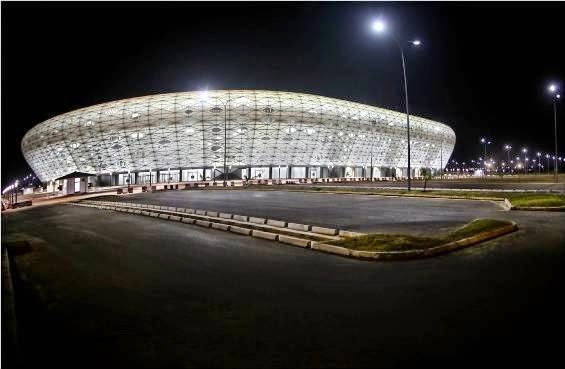 Godswill Obot Akpabio International Stadium
Uyo gives us outstanding and dramatic moments in the presence of heightened, and theatrical places. As long as we have these seductive places, our moods are strongly altered and our subconscious insinuates play and pleasure.
Once we step into one or all of these places, we begin to feel the sharp contrast with reality. And we start to crave more of such experiences daily.
Did you know that the government has been able to seduce us with places that help to create moments when the world stops and fantasy takes over? Yes, we yearn for activities and experiences that civilization has stolen from us, and all those magical places have been set up for all of us to enjoy.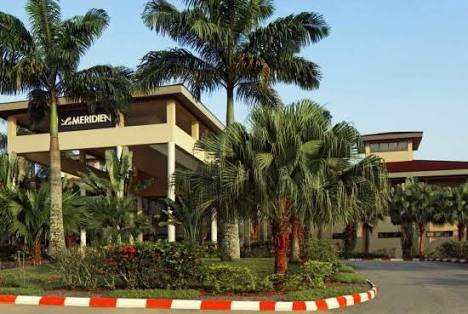 Le Meridien Ibom Hotel and Golf Resort.
If you step into a beautiful place in Uyo; you will think, "Oh, this is such a lovely place"? What you get is a separate, magical world, with alluring sets, and costumes coupled with heightened visuals and the illusion of pleasure.
A lot of funds have been put into creating those playful, artificial edges by our government, and this is a symbolic love of Uyo. The settings are carefully created leaving you with the suspense of what comes next.
You will be looking forward to seeing new places; places likely to have visual stimuli and symbols signifying that you are not in the real world.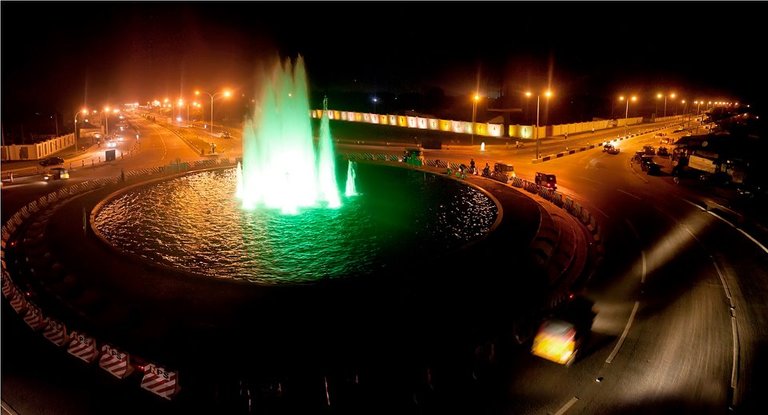 UYO
You will find glittering objects, mirrors, pools of water, a constant display of light, full of sights and sounds that excites you. This gives you an intoxicating, exciting, and buoyant feeling.
Luxury: that's what you get. You won't deny the fact that a lot of money has been spent to recreate the scenes that attract and coax us and the foreigners that visit us.
Walking into Tropicana and seeing other people conversing, laughing, buying, seeing movies, or attending service (The Evening Church) should convince you that Uyo is a city that is blessed and loved.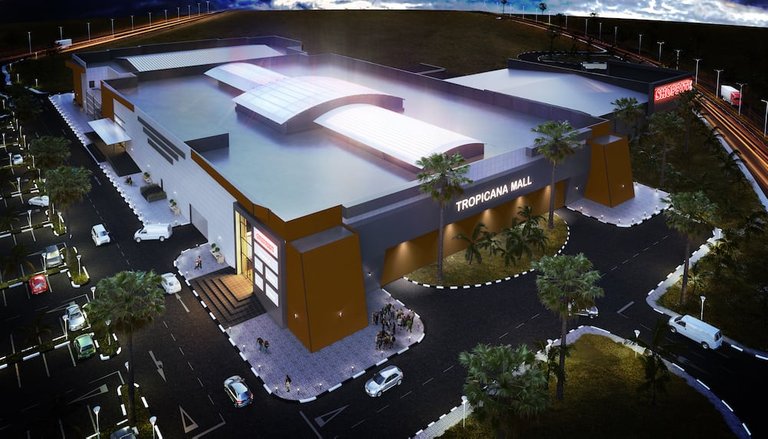 Tropicana Mall, Uyo
You will be walking around in Disneyworld if you decide to take a tour around the vicinity. You will feel elevated, relaxed, uplifted, and tingling will pass from one end of your veins to the other. Therefore, we have been granted access to both spiritual and mystic effects, which elevates and is euphoric in nature.
Then, if you are opportune to be at the different parks and feel the speed and frenzy that makes you come alive; your heart will beat faster and you begin to lose track of time? Yes, Uyo takes you through a journey, making sure you are distracted and feel young with energy.
In reality, life is full of routines, and festivities make time transform into eternity; ushering in a myth and warmth so dramatic; we often forget our pains and problems.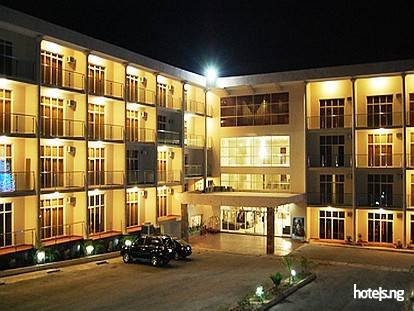 Monty Suites
For the love of Uyo, enchanting, magical, and colorful places have been erected in the form of restaurants, exclusive clubs, bars, marketplace, suites, hotels, etc. The moment you step into any of them, you will see that you are in a completely different world.
---
Posted via proofofbrain.io
---
---