Do you have the courage to laugh in the face of danger?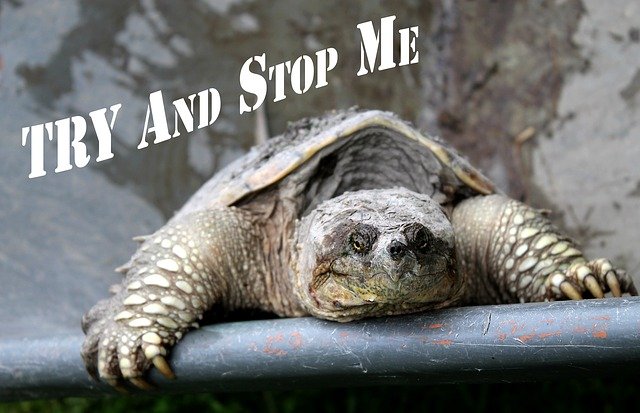 Did you know that to persist in the face of defeat is the cloth that success is cut from in life? To get ahead in life, you need to forge some level of persistence in all that you do. That is because anyone who can rebound from adversity is the most successful of them all.
Your level of persistence in life determines whether or not you will succeed. Do not confuse persistency with a positive mindset. Positivity makes you think you can do it all as long as you believe it. And this is a guarantee to make you uptight, inflexible, and afraid to take risks.
But if you are persistent in your dealings, you will get the idea that life isn't a comfortable bed of roses. It is full of spikes ready to hurt if you fail the rules of the game.
Being persistent helps you stay bold in the face of failure, whereas a positive mindset vanishes at this point.
Once positivity of mind vanishes, putting forth one foot forward shows a high degree of persistency. Once you persist, you will be able to salvage a situation that seems almost impossible to breakthrough.
You already know by now that it takes years to mastery and perfection, and you need to persist. For there will always be times when all hope is lost, and you need an act of stronger courage to go on than mere positive thinking.
Do you know why a lot of celebrities fade with time? All they had was positive thinking, and it led them far enough to keep them on top. At a certain period, it vanishes. Those great men who stay in our memories and history longer than others are those who persist in the face of danger.
Such danger could be a threat to their respective career. It could also be a ruin or dirt on their image and reputation. The ability to turn the tables or dynamics around to favor them creates the aura we all stand in awe for.
We all need to be able to be persistent in getting what we want out of life. We should be able to decide what we want and never stop until we get it. That will cost us some effort and sacrifices, but the rewards are great.
Yes, there will be times when doubts will surface, but you still need to go on until you reach the goal.
Subsequently, you need to always prepare for failure. Instigate the habit of learning from your failures. Once you fall, lift and dust yourself up, and keep going.
Once you prepare for failures, you will pull out the stops, and fortunately, avoid them. By doing this, you are releasing yourself from the worry of failing. Did you know that worry makes you less flexible, but by doing this, you will act flexibly and take risks in your struggle to succeed?
Since you have nothing to lose, then you can concentrate on maneuvering life. You ought to anticipate failure and accept the worst and decide to live with peace of mind, despite what happens.
So learning to accept the consequence of your actions will reduce your chances of worrying about failure or losing what you have.
Holding on to what you have will paralyze you and make you scared; this will make you an easy mark for anyone planning to overthrow in the game of life.
Persist in life by learning from all your defeats, making sure you don't repeat the same mistakes anymore. That is your best chance at succeeding, and this is what being persistent is all about.
In simple terms, to persist means to hope for the best while expecting the worst. And because you have nothing to lose, pull in all the energies you have to avoid such failures. If success comes, you will be a little bit surprised.
---
Posted via proofofbrain.io
---
---