Breaking news! POB is a community where you are guaranteed to be anyone. No discriminations! Come and see for yourself!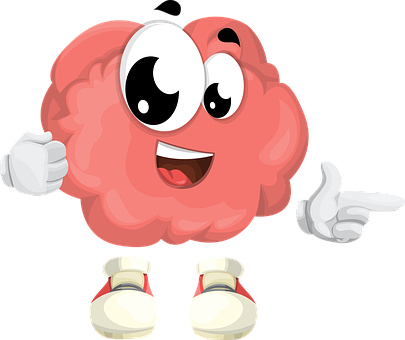 Source
We used to wake up every morning not knowing where the next meal will come from. We lose the enthusiasm to leave our beds because once we do, everything comes floating back.
The pandemic shocked our entire lives up and we had to look for second chances.
Our companies laid us off. Not their fault, anyway, everyone was obviously shaken. No one knew how long the commotion would last. No one knew if they would survive or not.
It was an alien invasion of the earth but this time we had no weapon at our disposal to fight it. We were not ready.
Everyone was seen as an enemy. Of course, we all had the power to kill one another with just a single touch.
Who knew one day, such power will be willed by humans. we had envisioned having lots f powers but we've never thought of being able to kill with our touch.
Except on occasion, that science fiction movies want to play with our minds.
Watching the news and seeing bodies stacked up like rotten plants placed fears on all our lives.
The medical personnels were like soldiers at the war front.
They fought with courage and resilience. As with all wars, the enemy killed most of them. But the rest were not discouraged.
They fought till the end.
All of these brought depression, sadness, loneliness, poverty, hunger, and wants. Families had been broken apart. Children yearn for food that could not be provided.
The means were gone.
We were not thinking hard enough.
We lived in fear of what happens next.
Everything came to a standstill, including going to schools, churches, mosques, social gatherings, etc.
Personal contacts and relationships were discouraged. We were social animals with no real social interactions. Locked up like dogs in the underworld and with each passing day, we prayed to live.
From here, most of us wanted something to hold onto.
A place to share our experiences and pour out our hearts. Even though it will be the last time.
At least, destiny will have our handwriting in the sands of time.
Then we met a community of people where we could exhale.
Hive came to the rescue. We searched the borders looking for a place to laid our tent.
We jumped from one end of a community to the other looking for shelter.
We spent time trying to understand the ecosystem and how it worked.
We wanted to know how the people here had contacts and relationships without killing themselves in the process.
One day we stumbled on Proofofbrain.io
A place we could be anything.
We can take the form and shape of whatever we desired.
We could write about anything. We could make lots of friends, and still be able to smile on our way to the bank.
Yes, initially, all we wanted was to share all our experiences, and thoughts, then smile to the bank.
But at some point, we discovered, w needed to fertile the farmlands. That way our crops can grow again, and our newfound paradise can strive forever.
So we sought out a means by which these thoughts could become a reality.
There it was in one word "STAKE".
We learn to stake our token so that our community can grow, evolve, compound, and strive.
And then we took it up, with so much energy and enthusiasm.
We constantly left behind a piece of what we earn as a stake, this was the fertilizer for our crops.
A fertilizer meant to fertilize the community and help other citizens grow in peace and harmony.
The difference is clear.
Our decision was a wise one, and we are enjoying the benefits as we speak.
Other people are floating and migrating to our community.
The words are spreading like wildfire.
They understand this is a place where they ought to belong. And they found a way to be here, and feel among.
Now we are no longer living in fear.
We look forward to the next morning with faith, enthusiasm, and optimism.
Together, we can move POB(our paradise) forward.
---
Posted via proofofbrain.io
---
---