Hive Thriving Above $2.60 : What Does this Mean to Me
Since Hive is showing a price surge from the last week or so, our hopes and dreams have gone surging as well. I feel like my dreams are coming true because Hive means alot to a guy like me.
Hive 7 Day Graph from coinmarketcap.com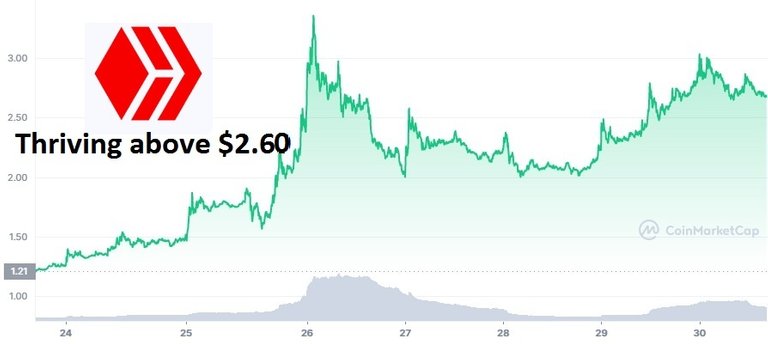 I am working from 9 to 5, five days a week and getting a salary less than $230. Since it's in my local currency, this money only meet my expenses. Most of it is consumed in buying medicine and checkups for myself and my wife. So I don't get anything to save for the future.
I worked like more than 8 years but still now savings.
What Does Hive Mean to Me
I joined Steemit Hive like more than four years ago. I continued my struggle in these years but when Hive was launched, at first I was hesitant to skip to Hive but then seeing some good old and good users skipping to hive, I also convinced myself and skipped to Hive burning all the boats behind.
And from that day until now, I have been trying to stay active on Hive and earn as little as I can to HODL. Yes being an average writer, things were most of the times tough for me not getting much rewards but I didn't let myself down to frustration and continued my struggle here.
Now that we have seen some exceptional additions to Hive blockchain in the form dapps and tribes, they provided us a good chance to collect some extra Hive sister tokens as well. I would like to mention the @splinterlands from Hive blockchain which is on the second position on dappradar.com right now which was sometimes on top of the list.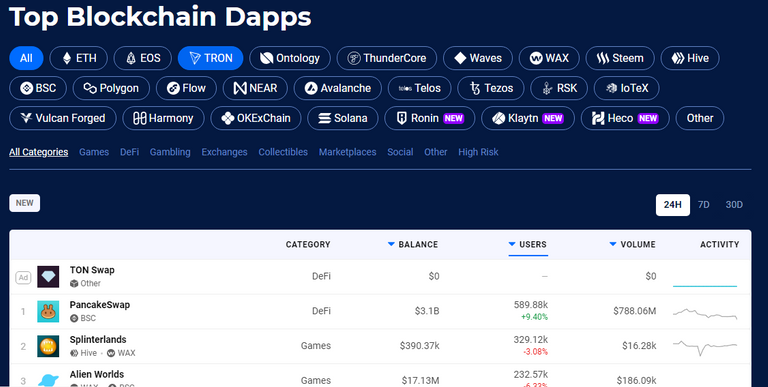 And also lately with the introduction of NFTs and HivePunks, the Hive market seems to have got the wings. I feel sort of so happy and you can say accomplished to look at my portfolio when Hive goes beyond $2.
It gives me that sense of motivation to look for the future and getting to my dreams through this platform. I couldn't save my salary but I am able to save my Hive and I want to be a Hive millionaire looking to meet my dreams.
I know you guys also might have your dreams. Wishing all of you guys a good future ahead.
Hive on.
Posted Using LeoFinance Beta
---
---