Hive Getting to Stability?
Hive is now trading just over $2 on coinmarketcap.com as of now I am writing this post.
Here is 1 Day Hive Price Screenshot From coinmarketcap.com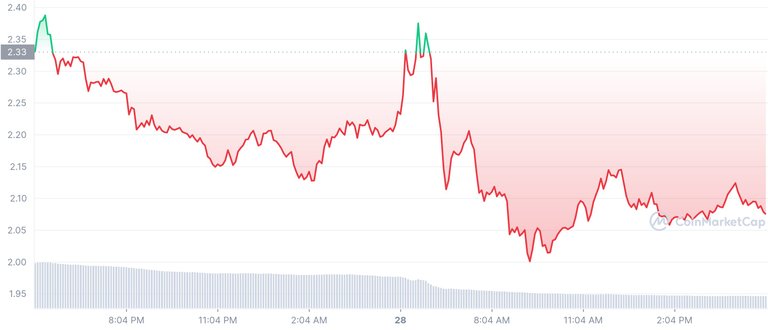 It's in red showing a decrease in its price which is not a matter of concern for us at all. We will see these ups and downs for Hive so it's completely normal.
Now whats going to happen in my opinion is that Hive is going to come down below $2 and will sort of get stable after that.
And I think that is what we need, stability. Now that Hive has spiked like more than $3 before but that was for some time and then came back down to like $2.4. But those were I should say unstable prices for Hive and investors don't like instability.
Now that when Hive comes down to $1 or a little above that, we may see some stability and things will go normal again until we wait for a next price surge some time later.
We should only be now be focusing on earning as much Hive as we can :)
---
---