Hive Again Surges to More than $2.50 : Hive Getting Unpredictable?
Hive again has shown a significant surge in its price and is up to more than $2.50 for today on coinmarketcap.com as of now I am writing this post.
One day price graph on coinmarketcap.com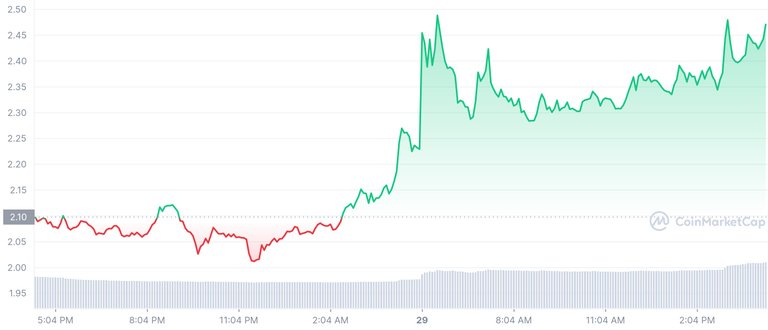 Yesterday when Hive price went down to approximately $2.06 I said Hive will now be going below then $2 and then will get stability for some time.
But today, the situation changed again for Hive and its price spiked like around half a dollar.
On its first spike when it's price went up, the rest of the market was bleeding and now when most of the market is in green, Hive again is showing a rise in its price.
I am still not able to understand the market behavior of Hive price but yeah its good for us anyway.
Somehow the price of Hive I believe is going to get stable when comes down below $2 at some point like $1.40 around.
Note: It's not a financial advise.
---
---