Saturday Savers Club with @susie-saver | Week 20 - Saturday 15 May 2021 - Did you Get Your Cublife Airdrop? What about some Bitcoin? LBI Giveaway | Win EDS Tokens for Comments! Everyone Welcome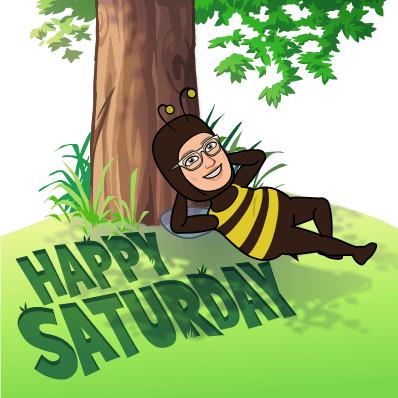 Hello Everyone,
Welcome to Saturday Savers Club with Susie Saver. So much news this week including a new LBI challenge! Read on ...
CUBLIFE AIRDROP & PRE-SALE
Did you get your Cublife (CL) airdrop? It went to all accounts holding a minimum of 10 LBI - about 200 in all.
CL are available to purchase through Hive-Engine - send either LEO or Hive(pegged) to @cublife to receive the first CL issue on 21 May 2021. The first dividends will be released to CL holders on 28 May 2021 at 21:00 UTC. Yay!
Why this is a good savings opportunity
Each month, you can set aside Hive you have earned to buy CL tokens (or send it to @cublife every week) and receive the next round of CL tokens issued on 21st of the month.
Each week, you can choose to re-invest your dividends and buy more CL tokens, increasing your stake and your dividends.
There are a million CL tokens, so plenty of time to get into your CL savings groove, without feeling FOMO and that you have to rush.
BITCOIN DIPS BELOW $50,000
Was it Elon Musk or something else that caused the price to dip below $50,000? Either way, did you pick up a little Bitcoin this week? I was busy in the first dip and then this morning I went to buy some and found my online banking was down. Is the Universe sending me a message? 🤑
LBI Challenge - 5 LBI giveaway for hot savings tips!
This one is easy peasy - write a comment below with your favourite way to make household savings - that's any tip to do with food (including growing and storage), cooking or cleaning and laundry. That's all.
So tell us your favourite recipe for freezing, a winning method for canning, how you get more produce from your garden (I heard herbs provide good ROI 😂), tips for low-cost meals, bulk buys for cleaning materials, or secret tips for saver-savvy shopping!
Now then - this week's EDS winners!
Every week, you have the chance to win EDS tokens for commenting. Last week we had comments from @gillianpearce @ericburgoyne @bearmol @justclickindiva @missaj @jfang003 @chrisparis, @riandeuk, @dagger212 and @failingforwards.
Okay, everyone who commented last week went into the WheelofNames and a winner came out: @gillianpearce - BOTH times - yay!
- Congratulations!
Thank you for taking part in Saturday Savers Club, everyone!
What's been happening in your world this week? anything exciting or fun? Tell us in the comments - you could win some EDS tokens 😁.
More about EDS tokens
EDS tokens are a low-risk income token, ideal for people who want to save. There were only 20,000 originally and they were all sold at 1 Hive each, with guaranteed earnings of 12% each year. You can now acquire EDS tokens through the EDS Miner token.
Earnings come from powering up and leasing out the Hive that came from selling the tokens, plus earnings from posts and comments each week. EDS pays out every Monday evening. Last week the pay out was equivalent to 22%.
Back to business ...
We're going to be here every Saturday through the year growing a little savings honey pot, if you have plans for saving or getting to a different place this time next year - maybe $5 Hive by the end of the year 🤑?
Whatever it is, stick with Susie Saver through the year and we'll get there. Along the way, we'll share lots of tips and tricks for saving and how to get the knack of making your money work for you and not the other way round.
Let's Get Started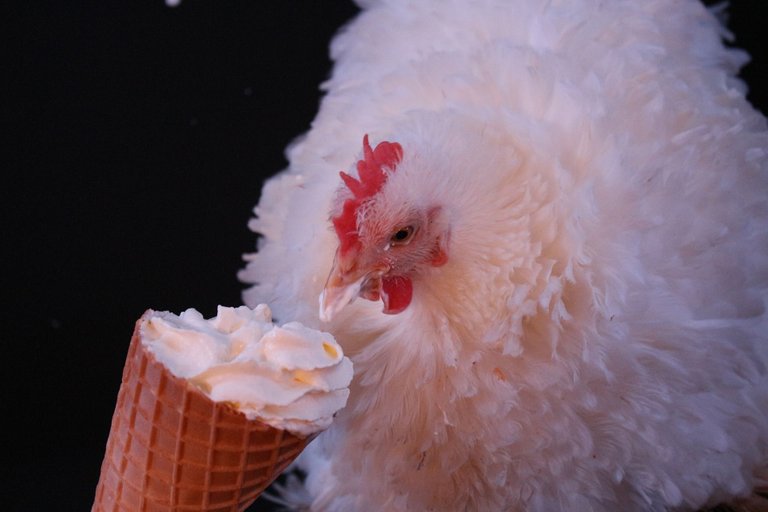 Image by Andy M. from Pixabay I wonder if I could get a framed print of this chicken?
We're using the 365 Penny A Day Challenge framework for the Saturday Savers Club. We're aiming to save £667 worth of pennies by the end of the year.
Penny a Day Tracker Sheet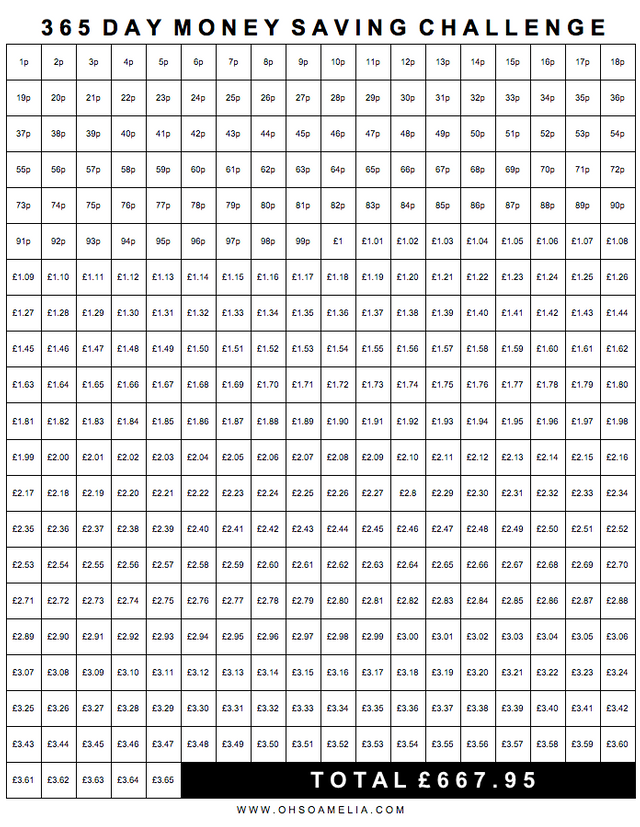 Right click on the image, save it to your computer and then print it out.
Okay, let's check in ...
1. Check Progress
Each week, we're going to check in through this post and see where we are up to. Our target for today, 15th May, was 9.24p. Next week, we'll be saving 9.73p and by Saturday we'll have savings of 101.07p (amazing - over £100 GBP in 20 weeks)!
Each week, I'll be buying Hive for @susie-saver's account with the pennies we've saved.
Here's this week's results - 9.24p buys 19.41 Hive.
Nearly 235 Hive saved in 20 weeks! Plus we're earning 3.22% inflation on powered up Hive, 22% on EDS tokens and a little on posting and curating!
@susie-saver has powered this week's savings; she's also been voting following a curation trail and started posting using @actifit app, bringing her account to 137.559HP. She's aiming for 500HP and is a quarter of the way there. What's your goal?
How much did you save this week? Did you meet your target? Or did you save even more?
Being accountable to another person or a group is a great way to motivate yourself to save (or anything you want to achieve). Of course, you need the right kind of people around you - ones that think what you're trying to do is worth doing ... or at least fun 😁.
Sign up here with us to start your savings journey:
just leave a comment below if you want to join the challenge.
follow @eddie-earner so you never miss a post (Eddie has lots of ideas about how to make money - he's the earner, I'm the saver - you'll like his posts).
share this post if you think your followers might be interested.
2. The Golden Pig Tip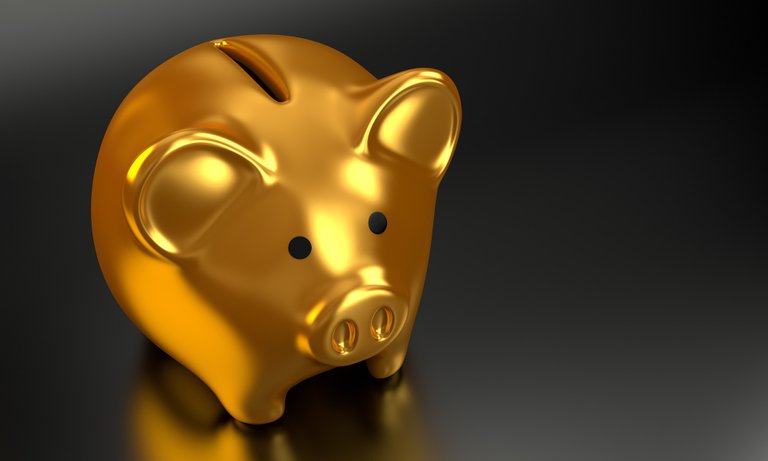 Image by 3D Animation Production Company from Pixabay
Every week, we're going to share a Golden Pig Tip for saving. By the time you've tried them all you'll have £670 saved.
This Week's Golden Pig Tip
Here's this week's Golden Pig Tip:
Check what you are paying for household bills and shop around to see if you could get a better deal. This canny saver found £188 ($250) extra savings a month by organising a new deal - in some cases with the same supplier!
And today is always a good day to start saving - you can start on Day 1 or make up the first twenty weeks to catch up with @susie-saver. Or join our 100 day savings backwards challenge 😁.
That's it for this week. Hope you've enjoyed it and look forward to seeing you next Saturday with progress so far and our next Golden Pig tip.
@eddie-earner content contributed by @silverstackeruk and @shanibeer.
Today's post by @shanibeer writing as @susie-saver.
EDS, @eddie-earner's income token, is part of the SPinvest family including SPI (@spinvest), LBI (@lbi-token) and the @spinvest-leo account - a cool club in the making. Spinvest Family Motto: Get Rich Slowly.
Posted Using LeoFinance Beta
---
---