Saturday Savers Club with @susie-saver | BRAND NEW SUMMER CHALLENGE - 100 DAYS OF SAVING BACKWARDS! | Week 16 - Saturday 17 April 2021 - Win EDS Tokens for Comments!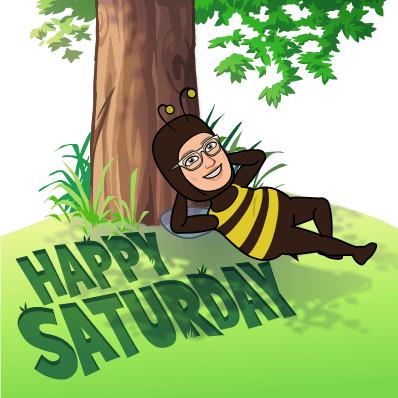 Hello Everyone,
Welcome to Saturday Savers Club with Susie Saver.
BRAND NEW SAVINGS CHALLENGE: 100 DAYS OF SAVING BACKWARDS
Yes, for anyone who's got a little bored saving forwards, we have a new challenge that is going to run from now, right through the summer with a deadline of Saturday 31 July 2021!
It works like the 365 Penny a Day Challenge, only backwards for 100 days: on day one you save 100 units (pennies, Hive, HBD, Bitcoin 😂), on day 2 you save 99, day 3 = 98 and so on. For ease, you can print out the progress sheet below and work backwards for 100 days.
There are two parts to this challenge:
Part 1: Make a post by 9am UTC on Saturday 24 April 2021 with a commitment to saving backwards for 100 days and
Part 2: Make a post by 9am UTC on Saturday 31 July 2021 with the results of your 100 days of saving backwards (don't worry, I'll remind you nearer the time).
This could be a great challenge for children - by the end of the challenge they will have saved 5050 pennies/cents just in time for the summer holidays!
Not too long, either, just one hundred days!
How to Enter Part 1:
Everyone who enters part one will go into a draw with prizes - win SPI, LBI and EDS - yes!
DEADLINE FOR ENTRIES - SATURDAY 24 APRIL 2021 at 9am UTC
Now then - this week's EDS winners!
Every week, you have the chance to win EDS tokens for commenting. Last week we had comments from @gillianpearce @ericburgoyne @solymi @bearmol @no-advice @justclickindiva @missaj @fruityfruitz @jfang003 and @chrisparis.
MIA: @erikah, @alexvan and @thegoliath - missed you, are you all okay? Tell us in the comments.
Also, a shout-out to @bashadow, who's stacking SPI - welcome, please feel free to join us 🙂.
And also, you can win tokens by (re-)tweeting. Tell us in the comments if you know of any other opportunities to win coins or tokens to add to our savings.
Okay, everyone who commented last week went into the WheelofNames and two winners came out: @missaj and @solymi - yay!
- Congratulations!
Check your Hive Engine wallets Saturday Savers!
Thank you for taking part in Saturday Savers Club, everyone!
What's been happening in your world this week? anything exciting or fun? Tell us in the comments - you could win some EDS tokens 😁.
More about EDS tokens
EDS tokens are a low-risk income token, ideal for people who want to save. There were only 20,000 originally and they were all sold at 1 Hive each, with guaranteed earnings of 12% each year. You can now acquire EDS tokens through the EDS Miner token.
Earnings come from powering up and leasing out the Hive that came from selling the tokens, plus earnings from posts and comments each week. EDS pays out every Monday evening: last week the pay out was equivalent to 20%.
Back to business ...
We're going to be here every Saturday through the year growing a little savings honey pot, if you have plans for saving or getting to a different place this time next year - maybe $5 Hive by the end of the year 🤑?
Whatever it is, stick with Susie Saver through the year and we'll get there. Along the way, we'll share lots of tips and tricks for saving and how to get the knack of making your money work for you and not the other way round.
Let's Get Started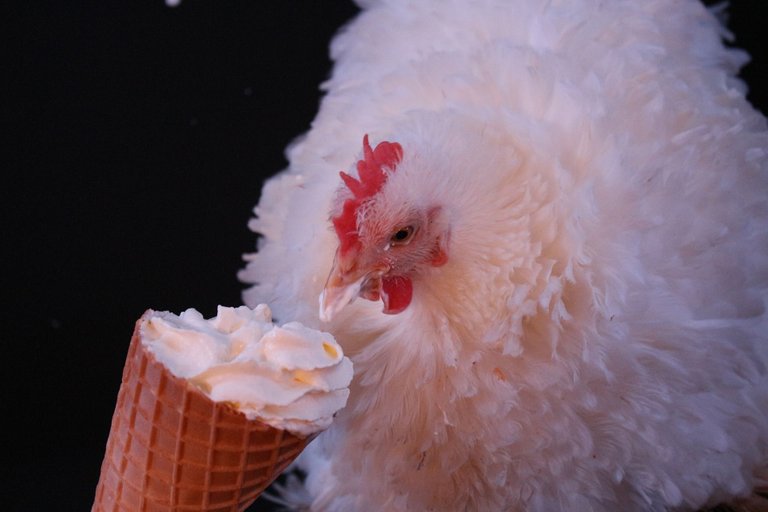 Image by Andy M. from Pixabay Yes, it's the same chicken 😂
We're using the 365 Penny A Day Challenge framework for the Saturday Savers Club. We're aiming to save £667 worth of pennies by the end of the year.
Penny a Day Tracker Sheet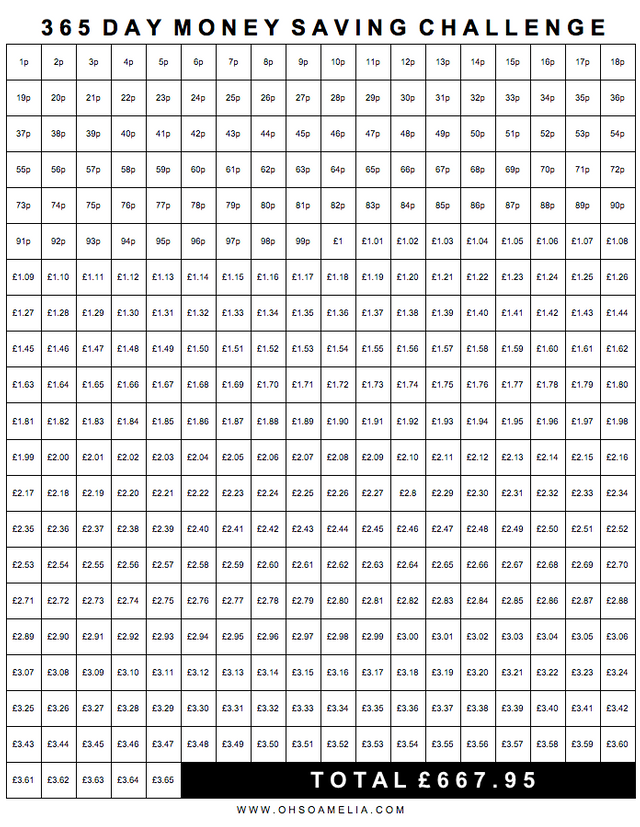 Right click on the image, save it to your computer and then print it out.
Okay, let's check in ...
1. Check Progress
Each week, we're going to check in through this post and see where we are up to. Our target for today, 17th April, was 7.28p. Next week, we'll be saving 7.77p and by Saturday we'll have savings of 65.58p (look how that is growing)!
Each week, I'll be buying Hive for @susie-saver's account with the pennies we've saved.
Here's this week's results - 7.28p buys 12.093 Hive.
166 Hive saved in 16 weeks! Plus we're earning 3.22% inflation on powered up Hive, and 21% on EDS tokens!
@susie-saver has powered this week's savings bringing her account to 66.9 HP. What do you think her next savings investment should be?
How much did you save this week? Did you meet your target? Or did you save even more?
Being accountable to another person or a group is a great way to motivate yourself to save (or anything you want to achieve). Of course, you need the right kind of people around you - ones that think what you're trying to do is worth doing ... or at least fun 😁.
Sign up here with us to start your savings journey:
just leave a comment below if you want to join the challenge.
follow @eddie-earner so you never miss a post (Eddie has lots of ideas about how to make money - he's the earner, I'm the saver - you'll like his posts).
share this post if you think your followers might be interested.
2. The Golden Pig Tip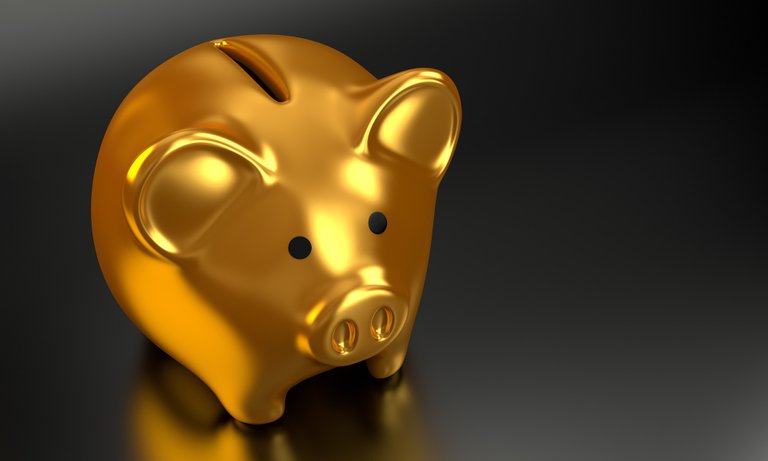 Image by 3D Animation Production Company from Pixabay
Every week, we're going to share a Golden Pig Tip for saving. By the time you've tried them all you'll have £670 saved.
This Week's Golden Pig Tip
This week's tip is taken from this post - Top Ten Rules of Crypto by @edicted. Rule Number Two is HODL!
@edicted says:
90% of gamblers lose money on average. The easiest way to make money in crypto is to pick solid projects and simply hold the tokens without trying to trade them back and forth. It's not about timing the market; it's about time in the market.
Not only is this a better & safer strategy for 90% of all users, it's also a less stressful solution. Rather than having to constantly worry about buying and selling you don't even have to look at the price. Just come back to it later.
This rule applies to savings, too. The easiest way to save is to pick one thing - pennies, cents, hive - and simply put the coins aside and leave them there (or HODL). Time in the market applies to savings, too - leave your savings to grow over time, just come back later.
What do you think? Is it less stressful to pick a savings plan and stick with it? Or do you like chopping and changing to keep your interest going?
And today is always a good day to start saving - you can start on Day 1 or make up the first sixteen weeks to catch up with @susie-saver. Or join our 100 day savings backwards challenge 😁.
That's it for this week. Hope you've enjoyed it and look forward to seeing you next Saturday with progress so far and our next Golden Pig tip.
@eddie-earner content contributed by @silverstackeruk and @shanibeer.
Today's post by @shanibeer writing as @susie-saver.
EDS, @eddie-earner's income token, is part of the SPinvest family including SPI (@spinvest), LBI (@lbi-token) and the @spinvest-leo account - a cool club in the making. Spinvest Family Motto: Get Rich Slowly.
Posted Using LeoFinance Beta
---
---