New Randoms game - Daily video draw and triple prizes on Fridays!!
Good week everyone. It's been a very good week to be the crypto game with massive gains everywhere. This week we are going to look into a gaming project, not gaming like your thinking, more gamifying a token and it's payout structure. Not a game in the traditional sense of the word. Let's jump into this weeks project idea. Anything suggested below is hypothetical and the post is really just a thought exercise. This is not an actual project, could be if someone decides to do it. Maybe me, maybe you, most likely nobody :)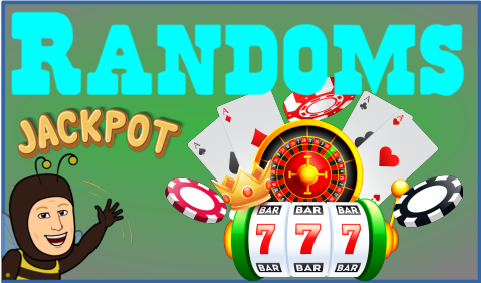 Token Name - Randoms
Not much thought went into the name, to be honest, but Randoms fits and could always change. If this idea was boiled down to its core, it would be a daily raffle. A raffle were every token holder has a 1-50 chance of winning each day. You might be thinking boring, that's boring and you might be right but if it's short, engaging and fun, could be a winner. Release a 2-3 min drawing (lotto-style) video every day Monday-Friday. Release it at the same time every day to build it into people routines and make triple prizes on Fridays.
There's not much tokenomics behind a lotto/raffle style game. Luck would ultimately decide each token holders rewards. The variance will play a factor more into short term holding over long term meaning the longer you hold Randoms, the less luck has to do with your returns. Most of us understand the basic of how lotto works so no need to explain that, let's jump right in.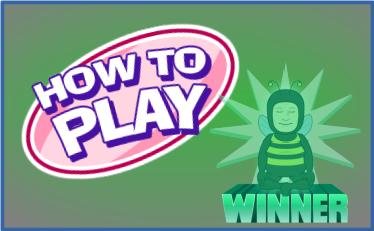 Buying Randoms
Randoms (RAN) issued for 1 HIVEp each
No hard cap
No staking, just hold in your wallet
Daily Draw
Daily video draw Monday -Friday released at the same time every day
All token holders are sorted by username into alphabetical order on he.dtools.dev into pages of 50 names (wallets)
1 random number between 1>50 is drawn on video for each page, every 50 names.
What can you win?
If your number is drawn Monday - Thursday. You will win 2% of your Randoms token balance in HIVE
If you win on Triple Fridays, you will win 6% of your Randoms token balance in HIVE
If you win back to back days, you will win the progressive JACKPOT!!
PRIZES
Prizes are sent to the winners within 12 hours of the video draw being uploaded
Cashing out Randoms
Same as every other token on hive-engine, sell it into the market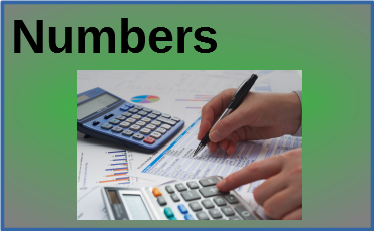 Looking into the numbers
So for tokens holders, the odds of winning would be something like this.
5 draw per week at 52 weeks is 260 chances to win each year
Winning 1 in 50 draws would result in 5.2 wins per year an average
This would pay out 10.4% but......
1 in 5 draws is a Triple Friday day so we can add 3.6% to that number assuming to win one Friday per year giving us 14%
14% is not a bad core number to have as a base, of course, you could win nothing are much more.
The progressive jackpot is basically unspent funds that collect up in the bank. We could assume a jackpot to be won every 50 draws so it could be a decent payout. When someone wins the progressive jackpot, 50% of the bank is transferred to that winner no matter the amount. The other 50% remains in the bank to let the jackpot increase each time its won and building it into a huge thing over time.
Key Risks
If a top token holder were to win over and over, it could destroy the bank (maybe)
If HE goes down, there will be problems pulling up a fresh token holder list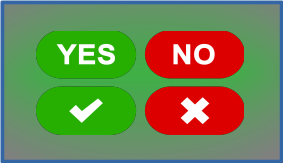 What do you think?
Would you play Randoms and watch the daily draw? Would you spare 2-3 minutes a day if you seen it be uploaded daily at the same time? Do you think these would be a good token to hold?. Ideally, I would see these being sold in small numbers like you have a spare 10-15 HIVEp in your wallet and nothing to do with it sort of thing. I would not consider it an investment but it kinda is if you were to buy and hold for a few years. Would it be better to pay out rewards in Random tokens instead of HIVE?
What do you think?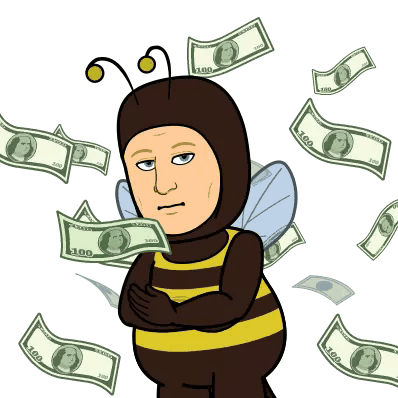 Posted Using LeoFinance Beta
---
---