You are just a Crypto hater! You are one of those Gold/Silver only people!!!
How often do you see a phrase similar to "You are just a hater" and "you don't know what you are talking about" anytime someone brings up a serious question about crypto currency (in those cases it usually is bitcoin)? Yet often the person is not a hater. It is a legit concern and thinking about the questions, and making contingency plans is just smart.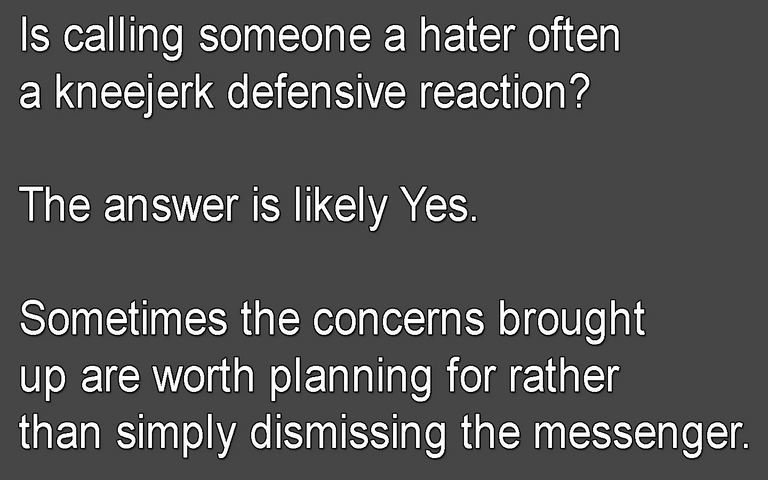 Now on the flip side. You also have the metals people "Gold/Silver" that bash crypto and push heavily in that area. There are some very real concerns in that area as well. I am not hater of either. I own both. I also try to think how I would use them if I need to because ultimately that is what matters. Can I use it? How?
I want to talk about that.
First let's talk about crypto-currency (bitcoin, et al). Without electricity and the internet how do you use it?
Well yes that indeed is a problem. People will say we can make physical coins embedded with the keys and exchange those much like gold/silver. Yet without internet and electricity verifying those keys are legit might be difficult. You also could not sub-divide the amount of currency that coin represented. To do that requires the blockchain ledger which would be unavailable without the internet.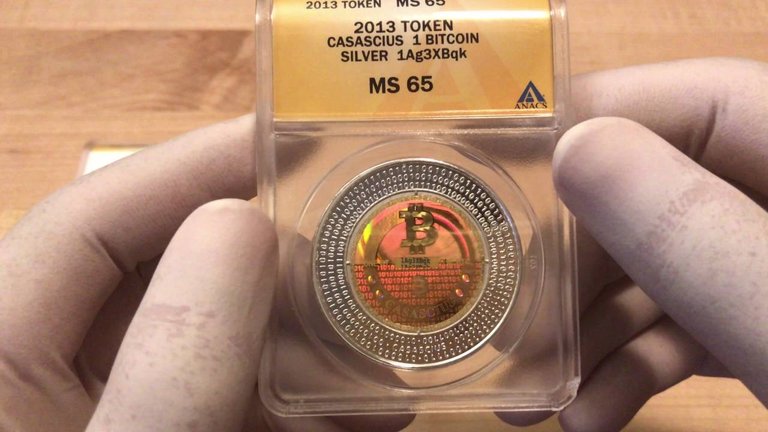 (Image source: youtube.com)
Before you get defensive...
I was inspired by someone attacking people for saying that crypto won't work very well without the internet. The attacker stated that the person was just a hater talking dumb shit because crypto could still be transferred using radio waves.
As a network engineer, and just as someone has been around a long time I spotted the ignorance in how the internet works in that statement. A cable is a physical transfer method. It comes in many forms with ethernet, fiber, and coaxial being the most common. Yet other transfer methods are wireless (aka radio waves), satellite, etc. Yet they are all still the internet.
What the attacker said would be similar to attacking someone asking "What would we do if all the roads are destroyed?" and countering with "You are just a hater talking dumb shit. We could use the highways!".
As someone who drives, or travels in cars in the world what good are highways if the roads are destroyed? Does a highway go right up to your front door? If you have a delivery service and you are not directly connected to the highway your delivery vehicles are not going anywhere. Now if you did happen to have a direct connect to the highway then you'd have the problem that is is very doubtful your destination will. Are you going to drive and then pack the rest by foot?
The true comparison though is when I said "What would we do if ALL the roads are destroyed?" that includes the highway. What the attacker didn't not seem to grasp (we are all ignorant of things) is that the radio waves he spoke of are still the INTERNET. Though those radio waves are useless without the rest of the internet.
The internet relies heavily on DNS which people are working on ways such as Eth DNS and other methods to mitigate the name servers from being the point of failure. They just translate your word names for sites you visit in to numeric IP addresses but for a large amount of the traffic that is critical at this point. Take out a DNS and you cripple a lot of the traffic.
However, there is a more critical component to the internet and that is known as BGP which stands for Border Gateway Protocol. It tells the internet how to find those numeric addresses. It can be vulnerable. Take that down and you stop internet traffic, you loop it on itself, you blackhole it, etc. In fact, it is a common tool for countering things like DDoS attacks. When a storm of attacks is coming in you send out a new BGP route change and you send all of that traffic into a blackhole (nowhere).
Yet within as recent as two years there have been cases where a big backbone vendor misconfigured their BGP and it took the internet down for a lot of people, even people outside of their own footprint. If they use an internet kill switch it will likely come in one of two forms. 1) DNS which if they use that then there are workarounds that those in the know can begin to employ, and some traffic would not even be stopped. 2) BGP. If they take control of the BGP they can kill the flow of internet traffic, or they can redirect it all where they want it to go.
Radio waves, satellites, ethernet, fiber, coaxial, etc. they are all irrelevant when it comes to that.
Cryptocurrency is by design decentralized. The mechanism of communication for the decentralized nodes is the internet.
So does that make me a hater? No simply a realist.
I also realize if the internet goes down at this point so do your credit cards, debit cards, wire transfers, phones, and pretty much everything else. Most of that is almost completely controlled by the internet at this point. Not to mention a lot of other things.
So when someone attacks a crypto person about the internet and power I simply ask them "How much physical cash do you have? How good are your debit cards, and credit cards without the internet?"
There are likely some remaining transfer mechanisms for banking outside of the internet but they are shrinking.
We used to think analog lines for phones were the answer. The problem is that most of those at this point are simply on ramps that get converted to digital at some point. I work for a VOIP, PBX, Phone trunk provider and have for 9 years. I've had to deal with FAXing (requires analog) over todays phone systems. I've dealt with ordering analog lines to find out they were simply a box converting analog to digital. I am ignorant about some things but in this area I know far more than the majority of people.
Gold / Silver / Precious metals have problems too...
As someone who also owns some Gold and Silver I sit and ponder problems with it as well. If a time comes when I need to use it "How do I plan to do that?" A $1000+ gold coin (yes, I know it is more than that) is not going to be easily divisible. Also who am I going to trade it to? Do I know these people now? How will I find them? Do I speak to them only by internet or phone? If the answer is yes then they may be unreachable if the internet is down.
If the internet is down and I need to use my gold and silver then using search engines to find someone that will exchange it is not going to be likely. For this reason I actually own more silver than I do gold. At least that is smaller denominations and maybe I can convince the average person to exchange with me and give some goods or something.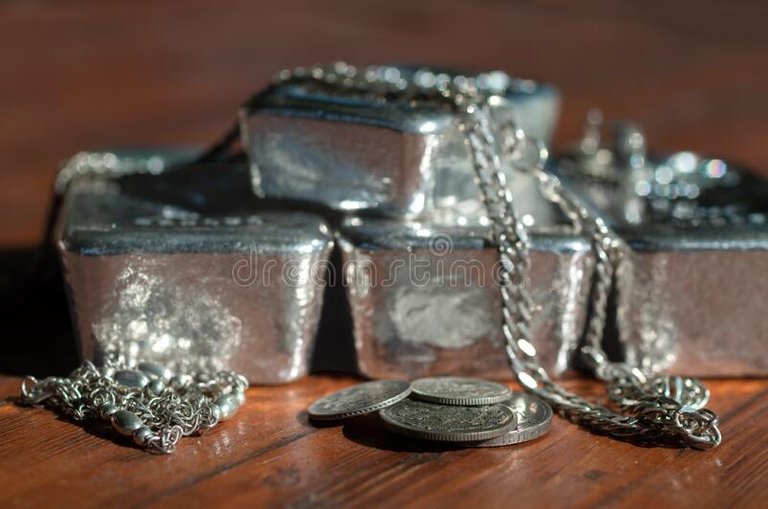 (Image Source: dreamstime.com)
If you are going to rely on gold and silver you need to get a plan into place NOW on how you will handle it. They have done a piss poor job of maintaining yellow pages and phone books in this day and age. Without the internet finding an easy way to find someone to help you make your gold and silver into something useful is not going to be easy.
Unless you prepare and research in advance and you know how to reach the people you need to reach without the phone and without the internet.
---
People get very partisan about gold/silver versus crypto, or fiat versus crypto. In reality you don't need to be partisan and you don't have to put all of your eggs in one basket. You should have a plan for things that can go wrong and what you will do if they occur. That is just being smart/wise. It does not make a person into a hater.
---
---