July Hive Progress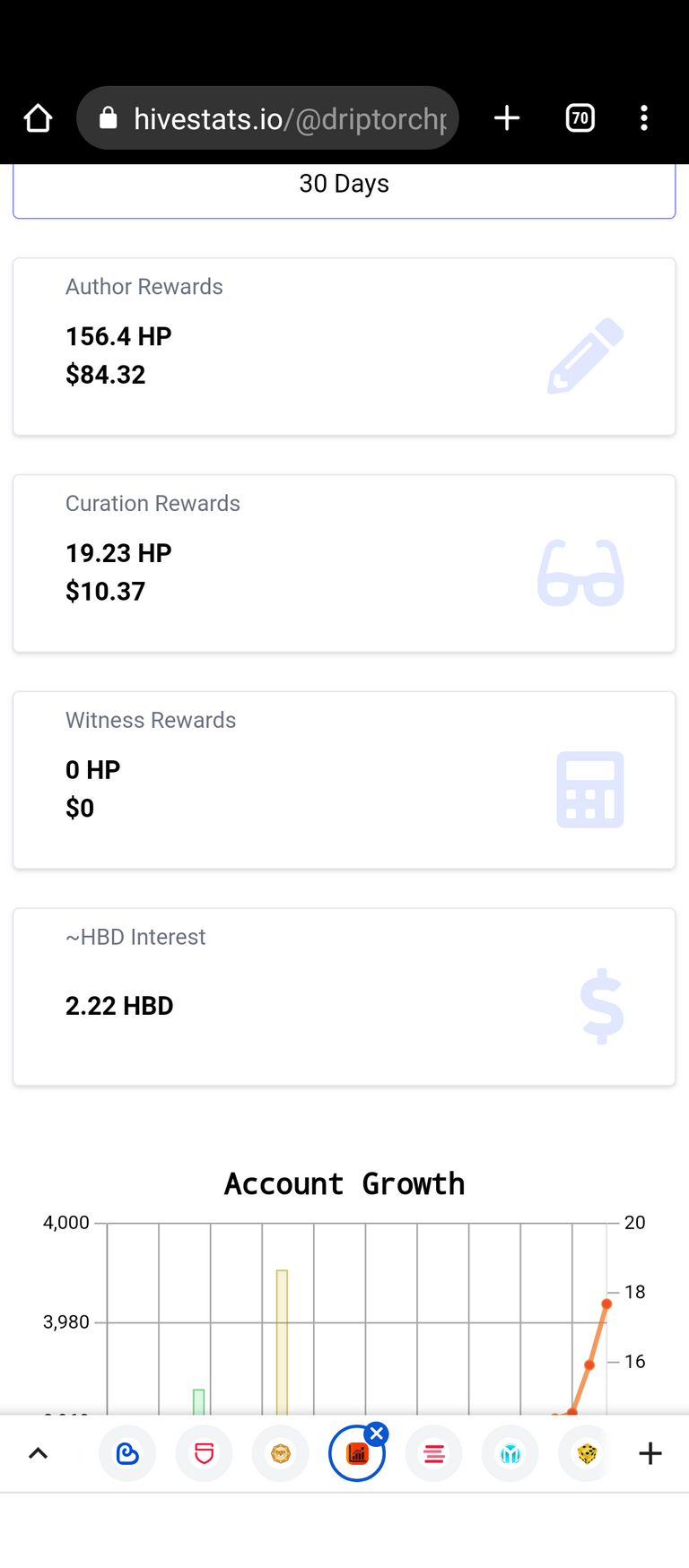 So this month was good. My goal was 120 HP but I surpassed that and went straight to 156! I was a little low on the curation rewards but hey, I can't complain.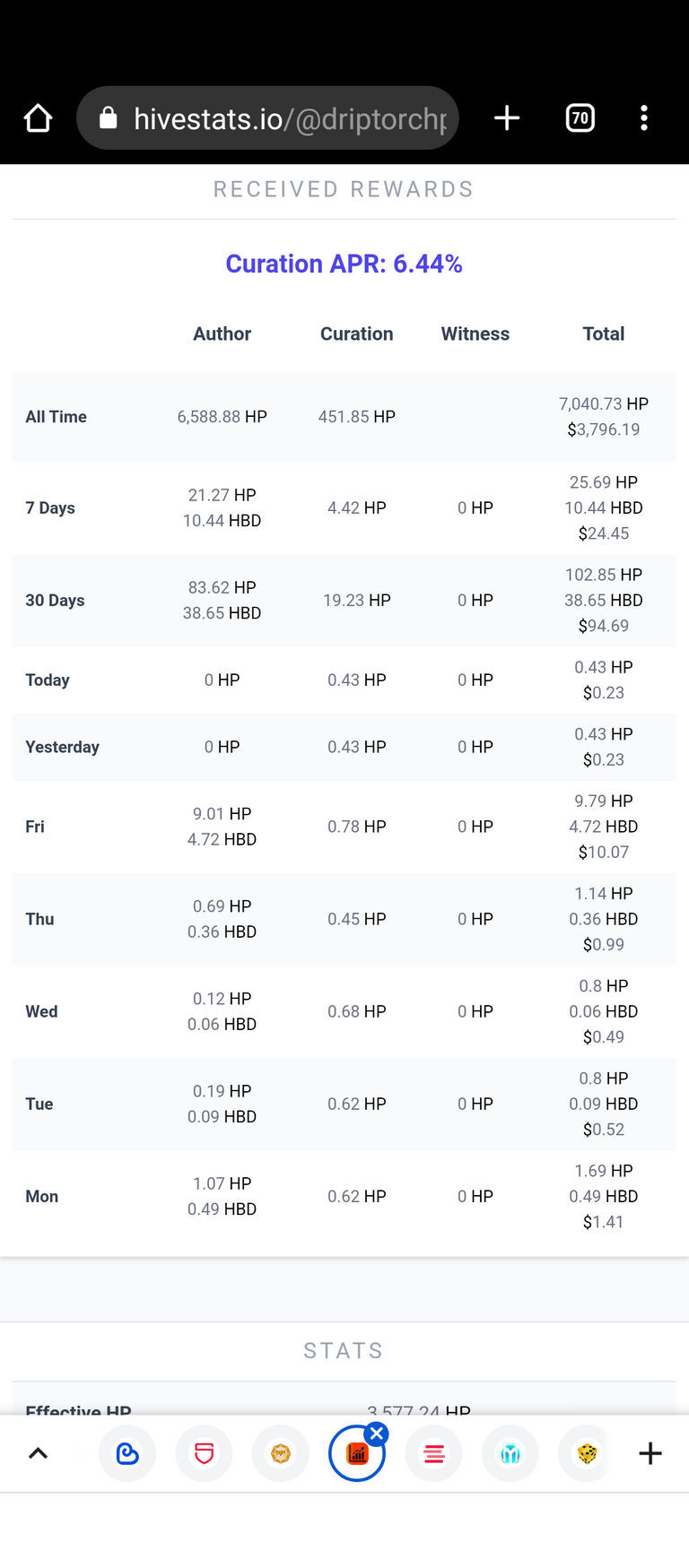 So now where am I overall?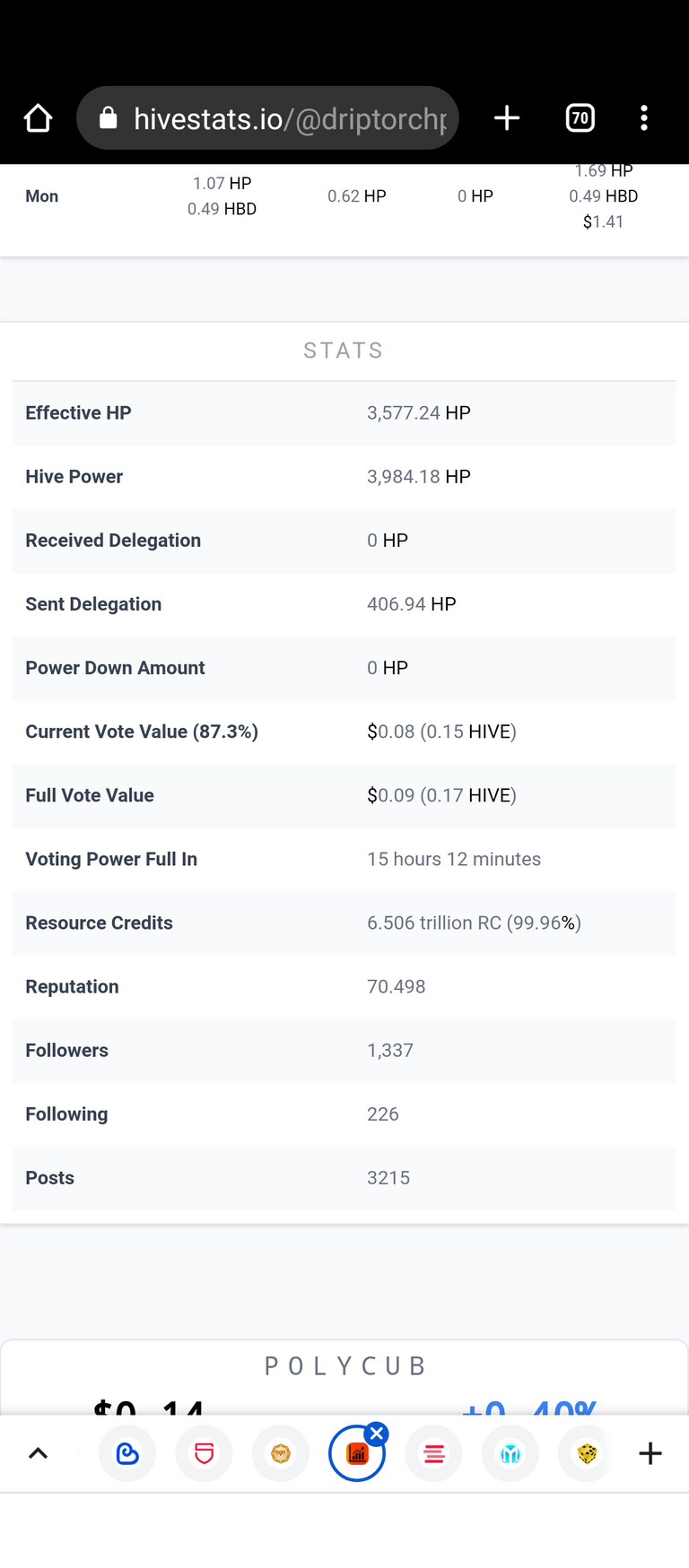 I'm sitting just below 4000 HP. I don't remember what my goal was for the year, but I can see maybe getting to 5000 by the end of the year. Maybe that's a bit much for four months. But why not? Let's see if I can get 200 HP this month!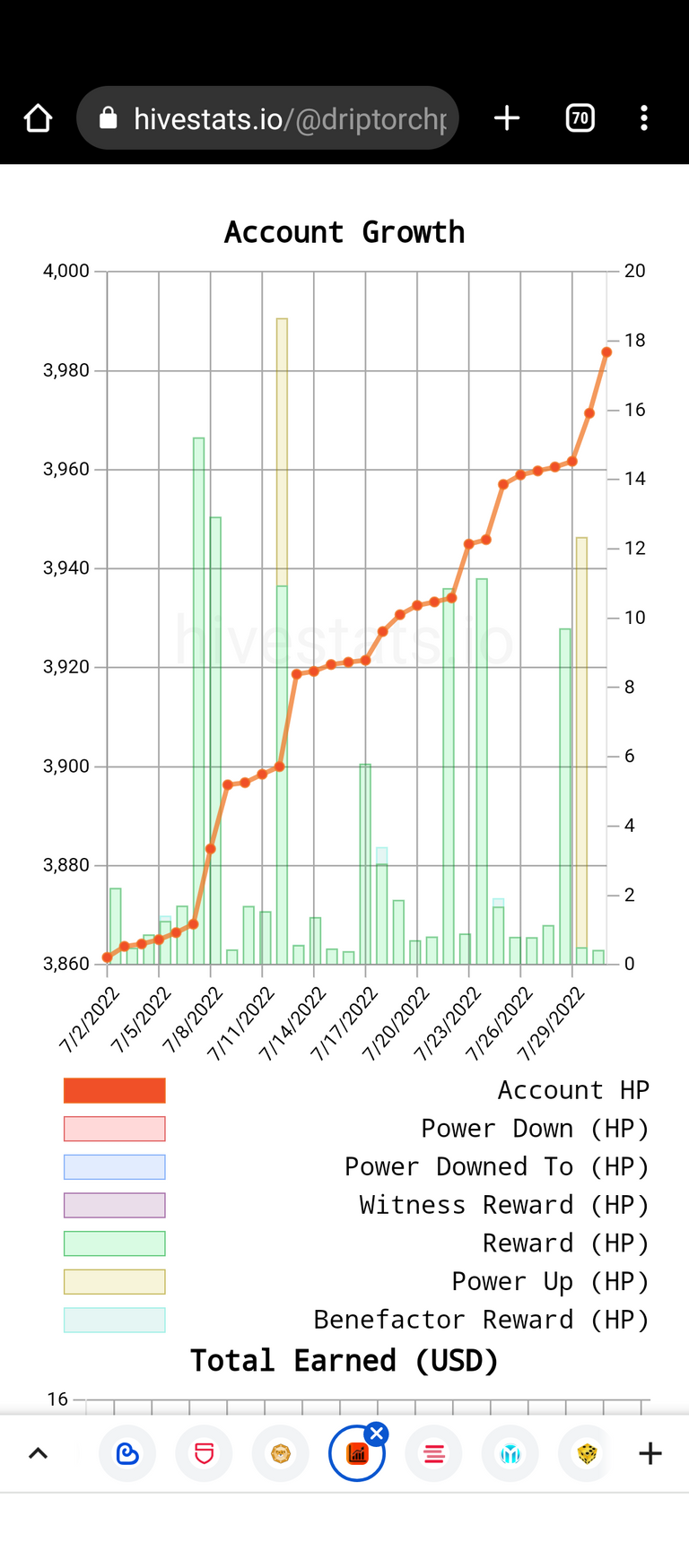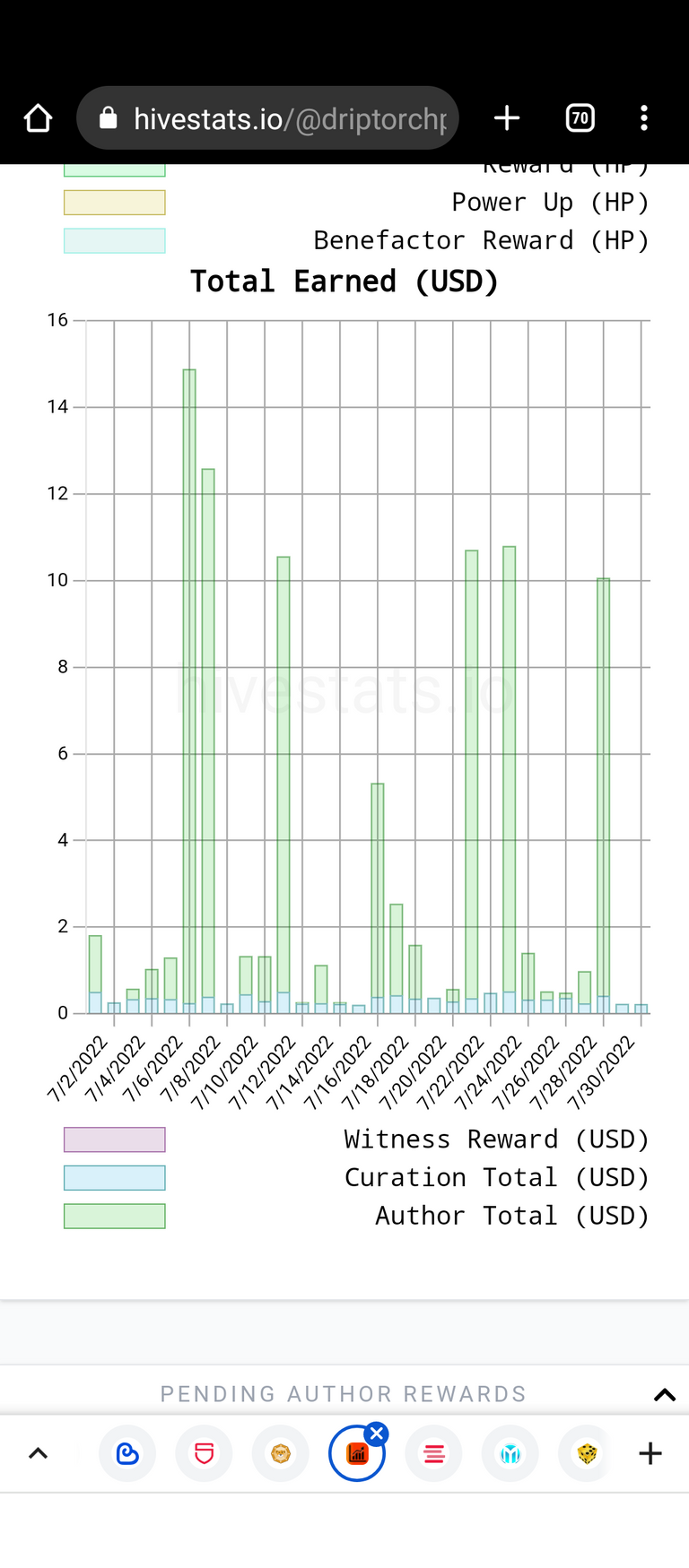 I'm liking the upward trajectory. Now let's hope the price of Hive gets a bump by the end of the year. We could all use a good bump.
I am actually considering buying a bit more HP with fiat, which is something I have never done before. It's scary, but why not? Hive does seem to be the gift that keeps on giving. If we want to see this place succeed we are going to have to put in not just sweat equity in our posts, but also a bit of monetary equity as well.
That's how we get a good bump!
—————---------------—————
If you were expecting music this Monday I'm sorry to disappoint. I'm still working on the video for the final song of the latest album (or whatever you want to call it). I want it to be just right. Stay tuned next week, perhaps I'll have it good enough by then.
—————--------------------—————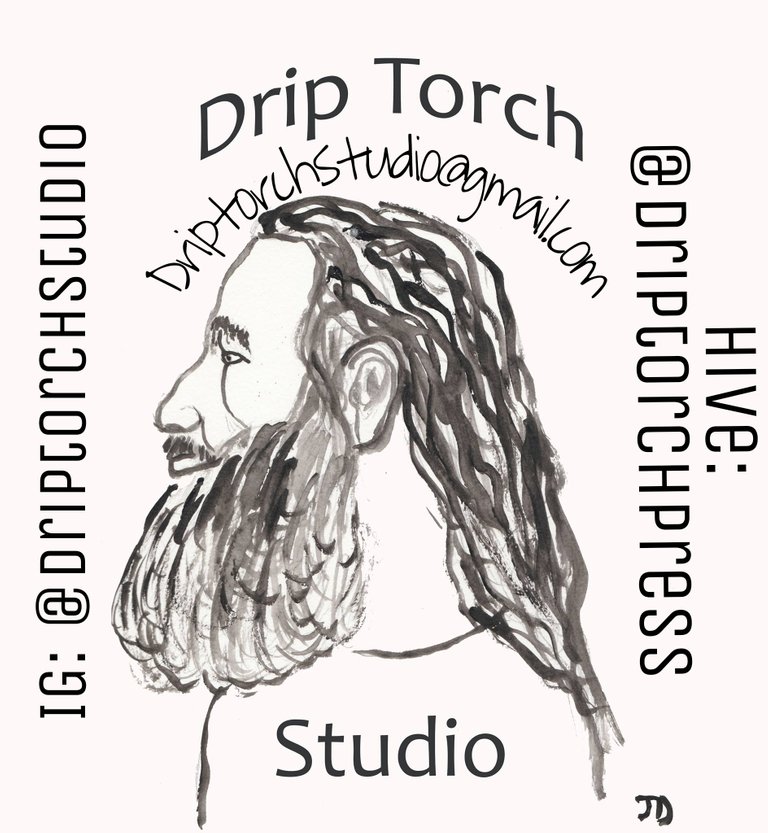 Be sure to add me to your fanbase on Hive Auto so you never miss an Upvote!
I'd like to invite you to use Uphold. Create your account and try out one of the easiest and most cost-effective trading experiences. You can pay fiat for crypto just by connecting a bank account and depositing directly into your account. Not only that but if you get the Uphold card you can pay with crypto anywhere that Mastercard is accepted!
https://uphold.com/signup?referral=c9cdfce131
Check out my nfts for sale on NFT Showroom!
Would you like to get paid in crypto for searching the internet? Try using and signing up for Presearch to earn some great crypto! I've currently got 26.23PRE tokens, with a market value of $6.24. It's no fortune, but when you search using sites like Google you get paid $0.
Join Presearch to break Google's stranglehold on internet searches!!!
Get 25 PRE just for signing up!
I'm now a Xero Shoes affiliate, click here to find the best barefoot shoes available!
---
---