What is wrong with Proofofbrain? Is there a malformation?
I hate to write this down but I have to bring this out to the hearing and notice of everybody. I have been unable to upvote, Make comments, Claim tokens and even create a post on #Proofofbrain for about 5 days now and that's not good at all.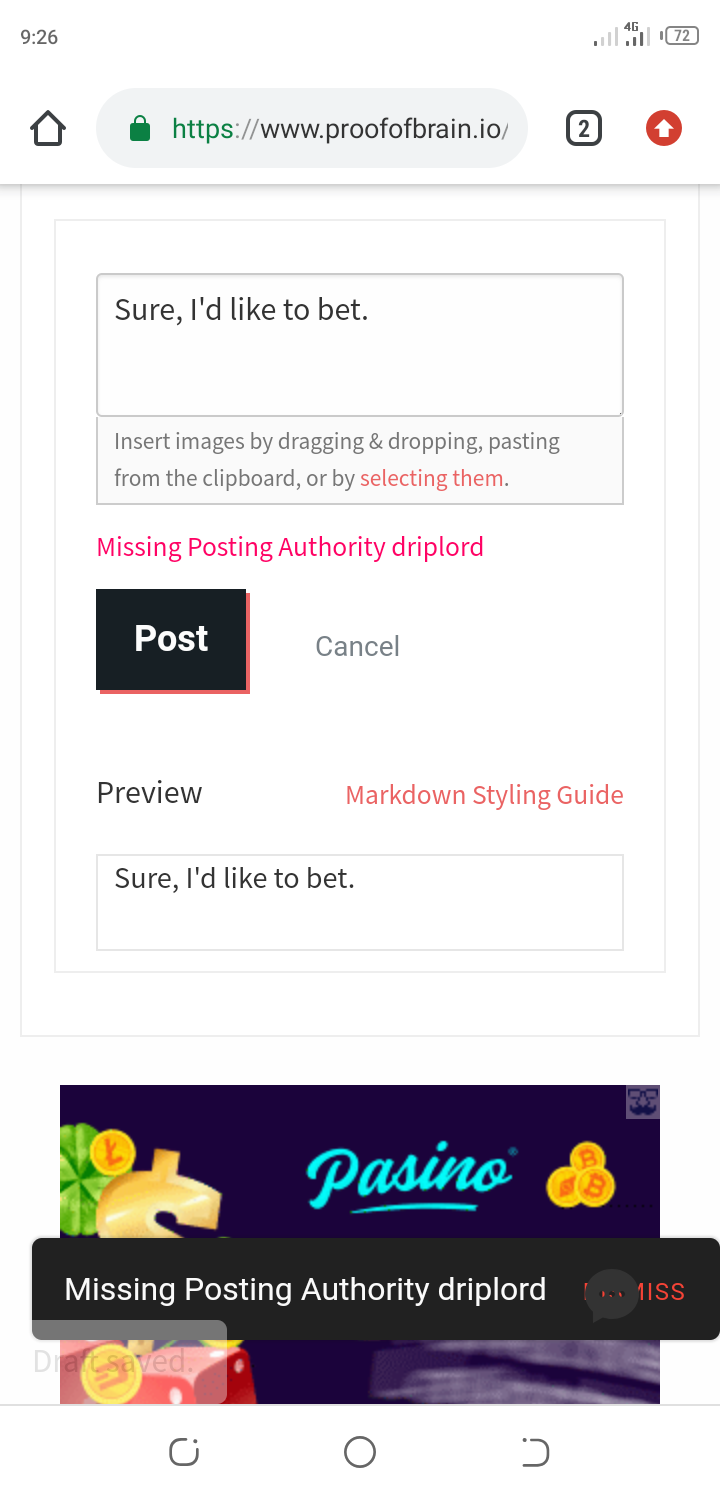 The image above illustrates the error message I get whenever I try to either post a comment, Upvote a post and create a post also and it is very annoying.
At first, I thought it was a very mild problem and thought it would stop but so far after 5 days it still keeps showing me this error message and I have been unable to do anything on #Proofofbrain for days now and that is very bad for my mental health because #Proofofbrain has not only been a community where I blog and engage in other fun activities but It has now become a part of my life and a lifestyle to me right now.
I would really appreciate if I get a response as to why this is happening and I hope it gets resolved and back to the usual and free way it has been all this while before this issue started.
I would like to know, Is there anyone else in the #proofofbrain community experiencing this same issue as mine?
---
---