The Clown and Spawn
The Clown and Spawn
Just bought the recently released McFarlane The Clown figure which comes with a very top-heavy backpack-missile weapons system. The Clown is Hell's Violator, who watches over Spawn on Earth and makes sure he does the bidding of Malebolgia.
The Spawn figure is also from McFarlane toys under its Mortal Kombat toy line.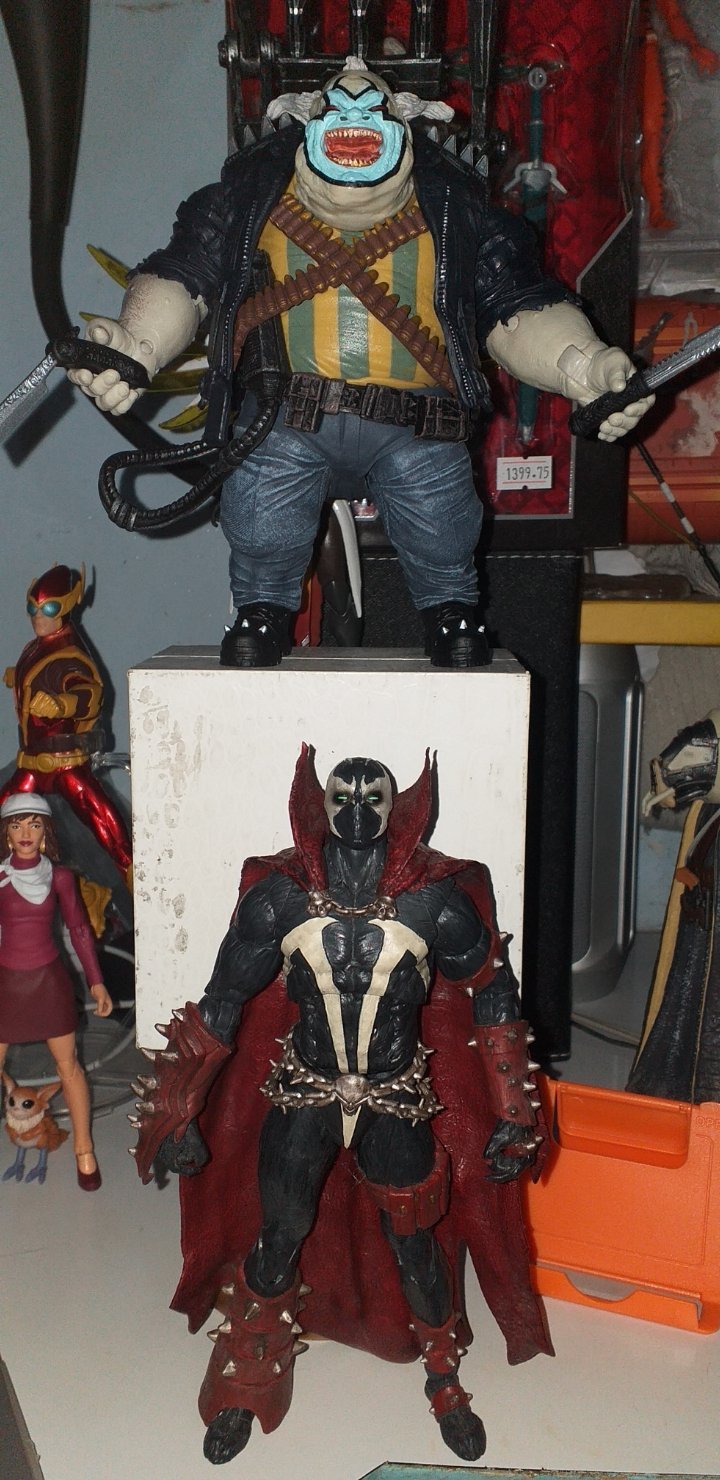 This is the weapons system that comes with The Clown.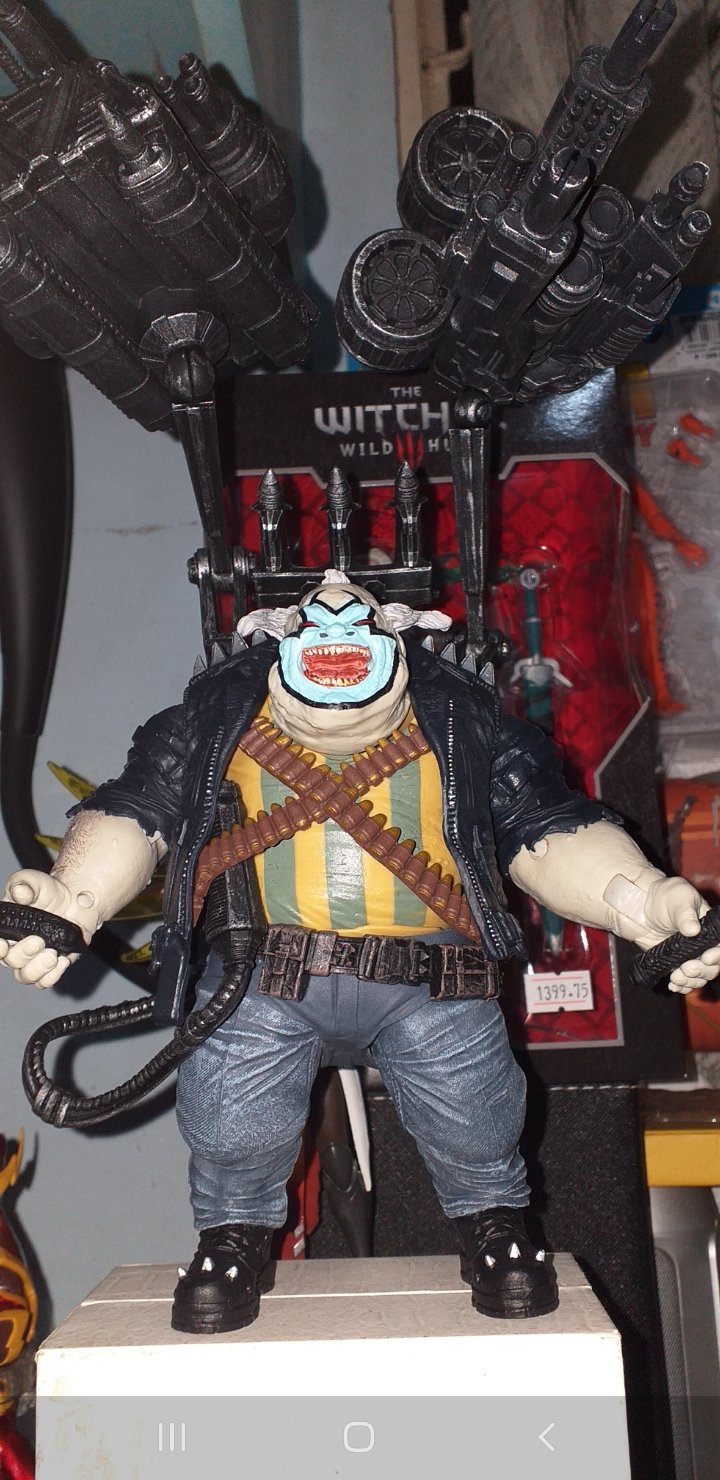 McFarlane is at the top of his game once again, as he releases quality figures with modern articulations of characters from his Spawn universe.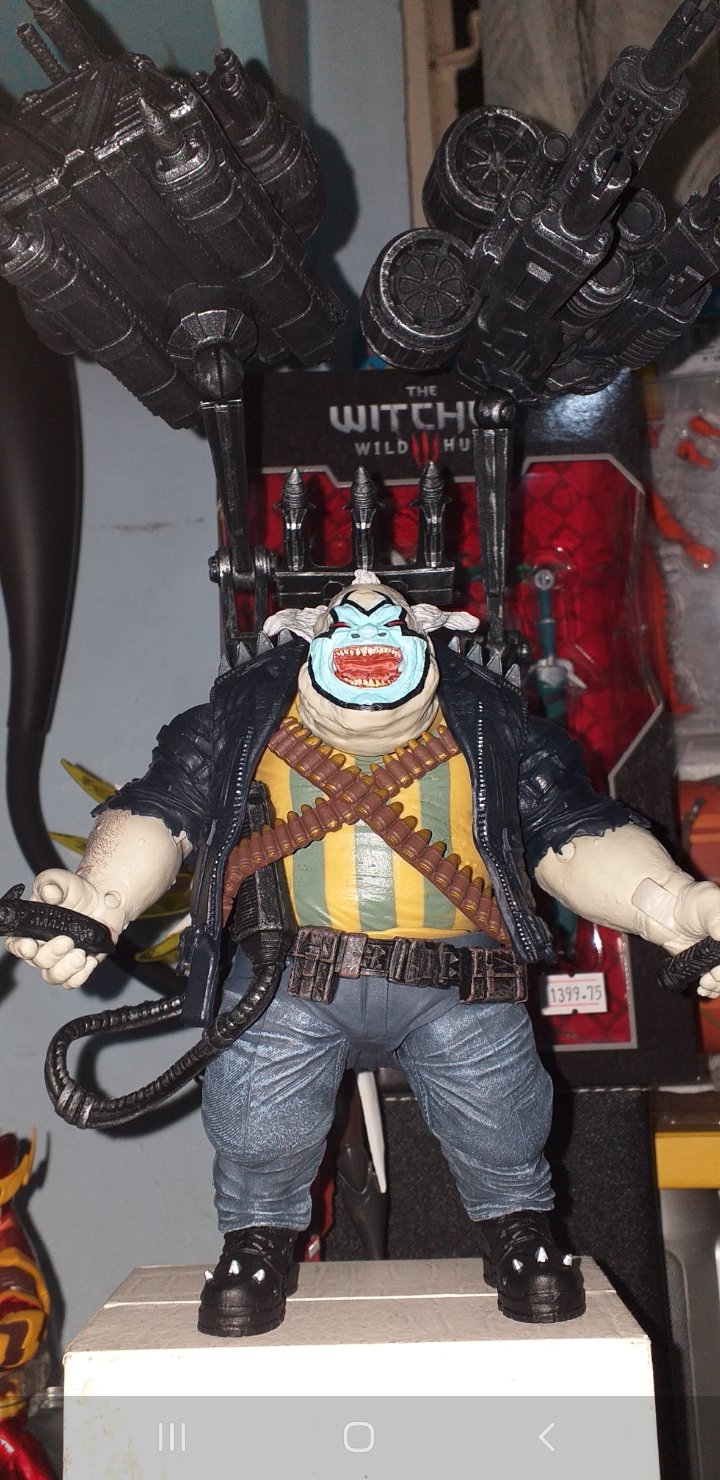 Clown comes with a knife and razor shave. He also has two alternate hands not shown in the pictures.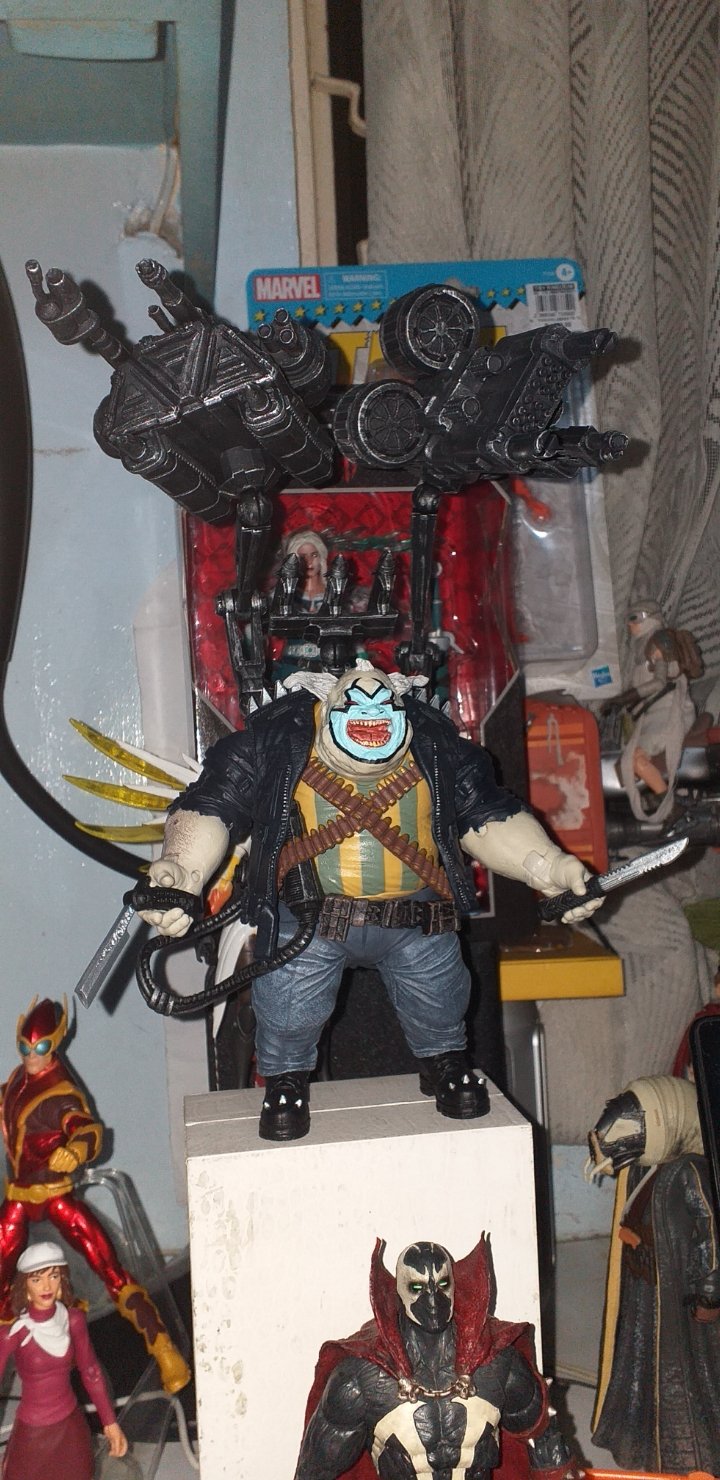 Personally, this collector is happy with just the figure itself. It is currently displayed without his weapons backpack.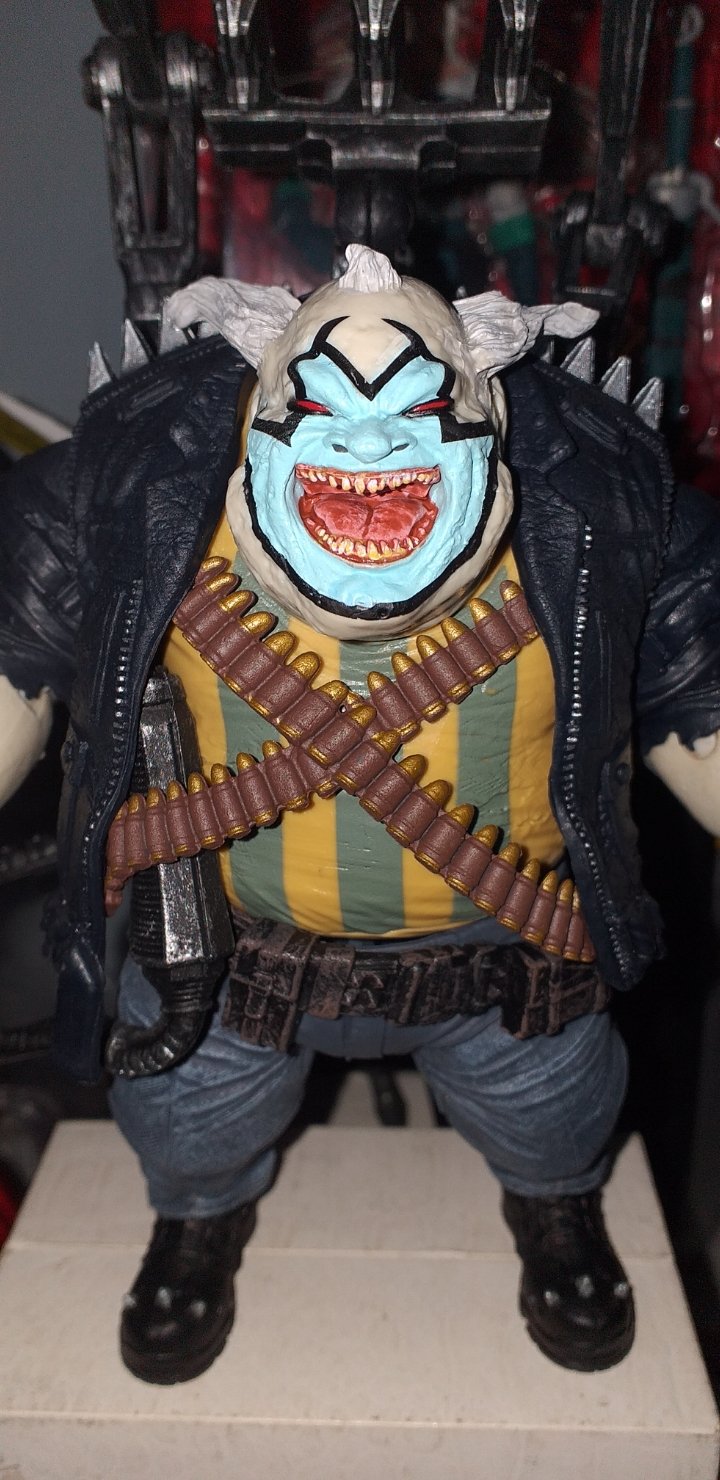 This is the classic Spawn look.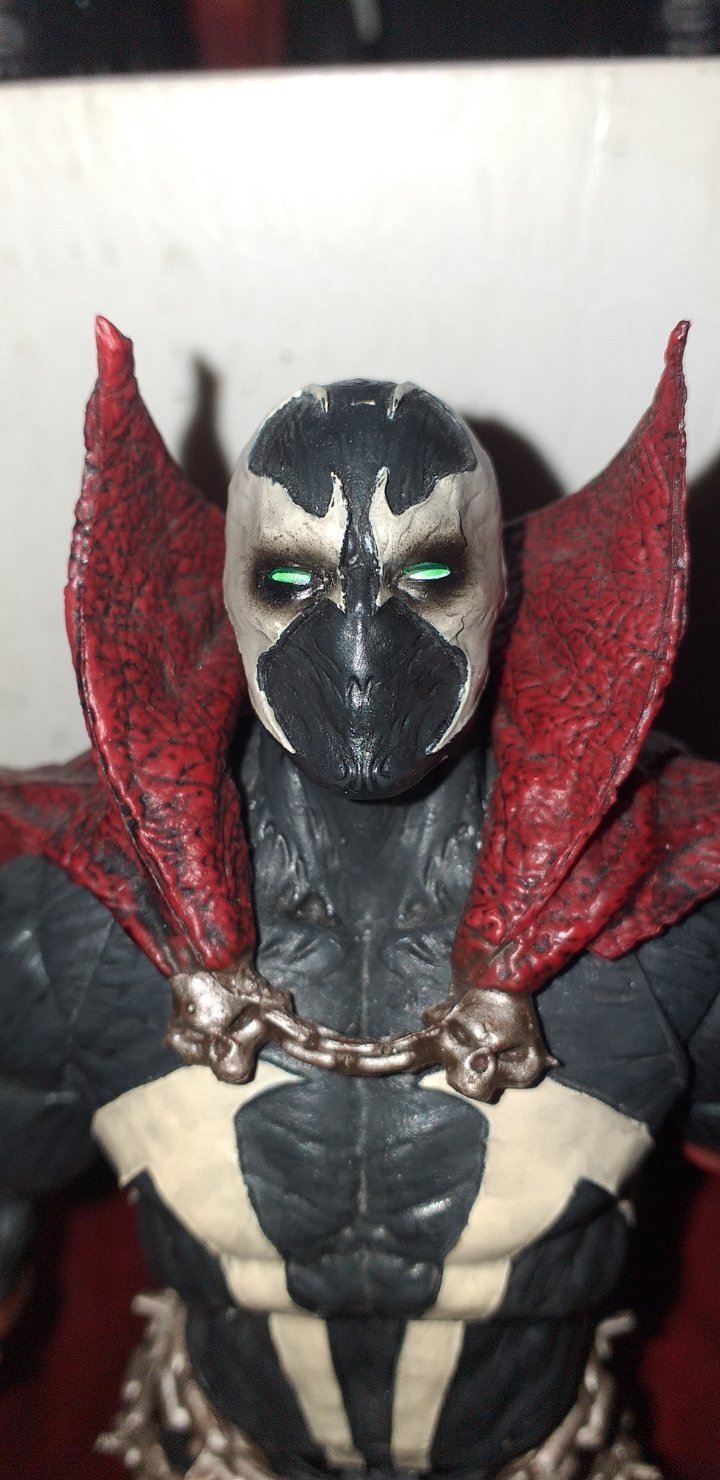 The Clown up close.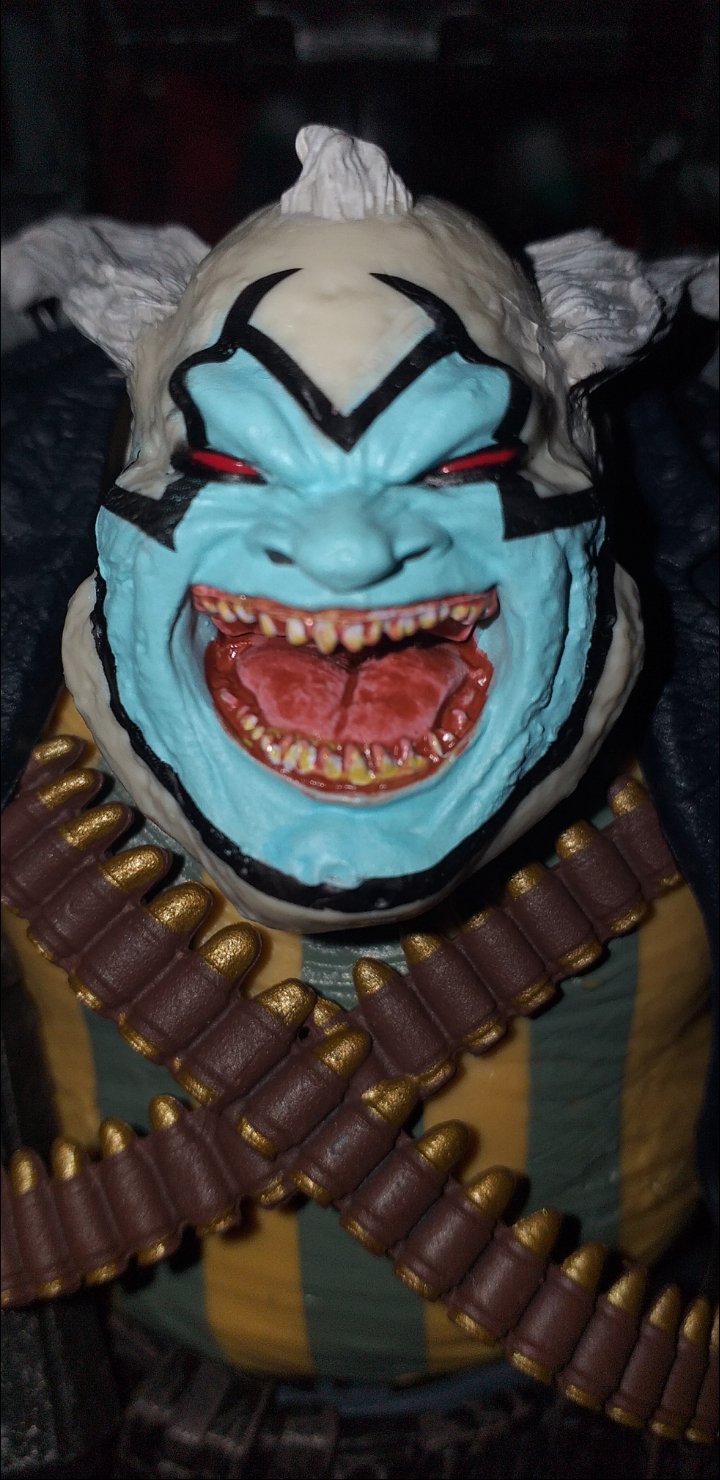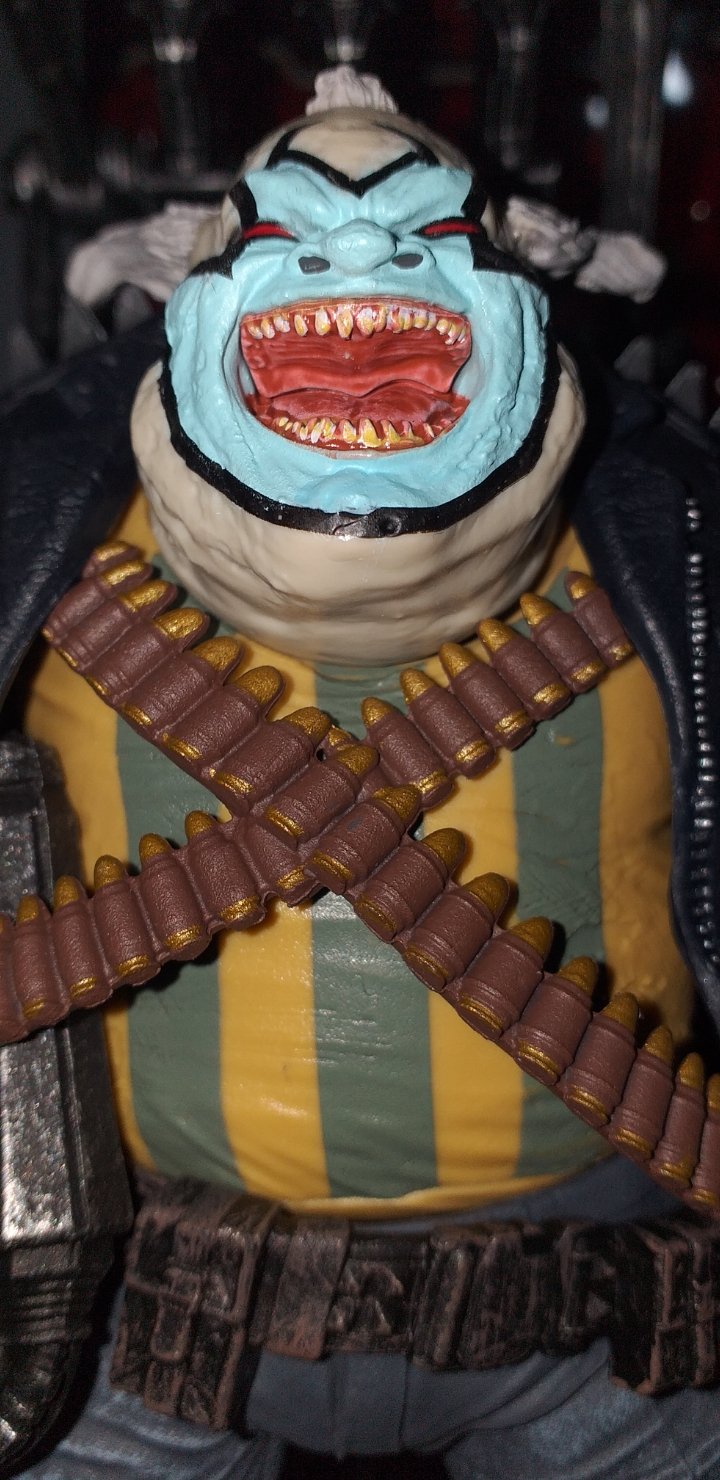 Side view.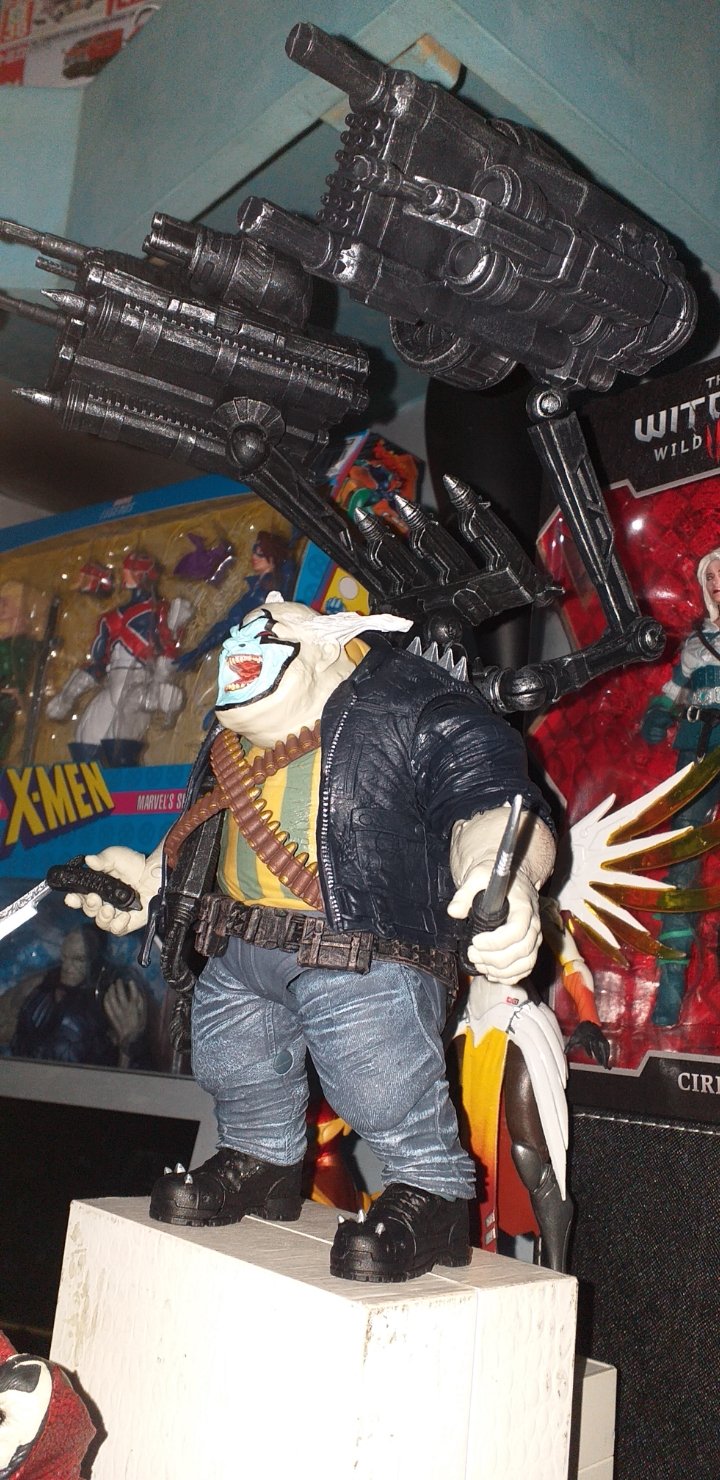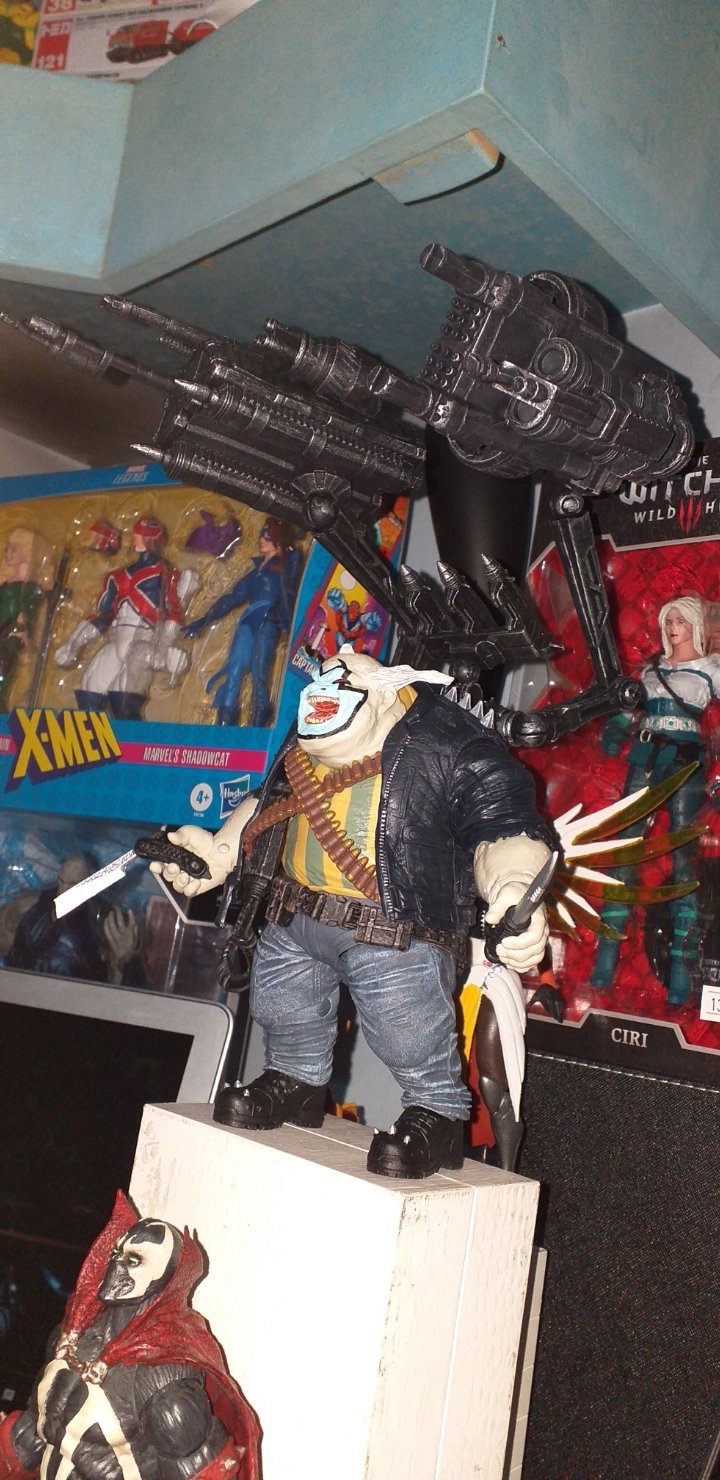 With its very heavy weapons, the figure will need to be balanced just right if it is to stay upright and not topple over.
Bottom view.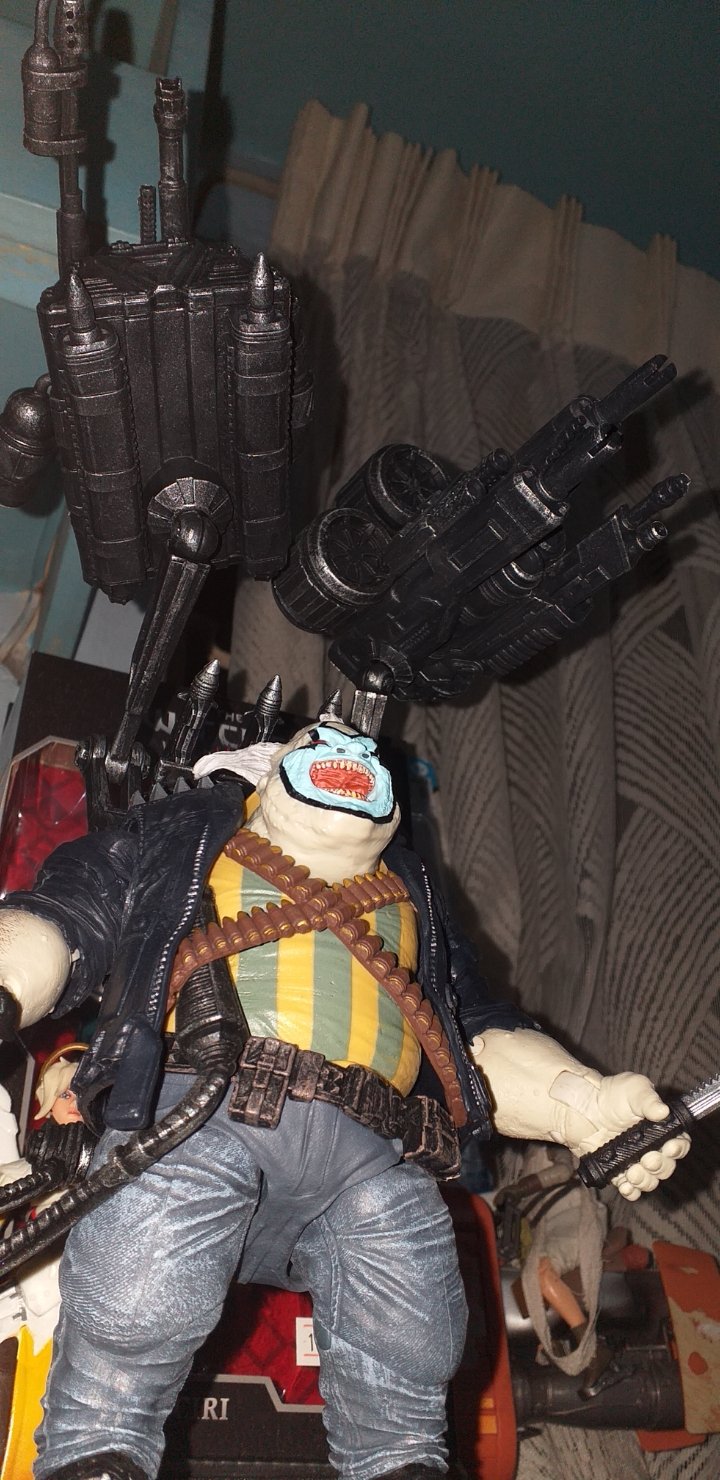 With Captain Britain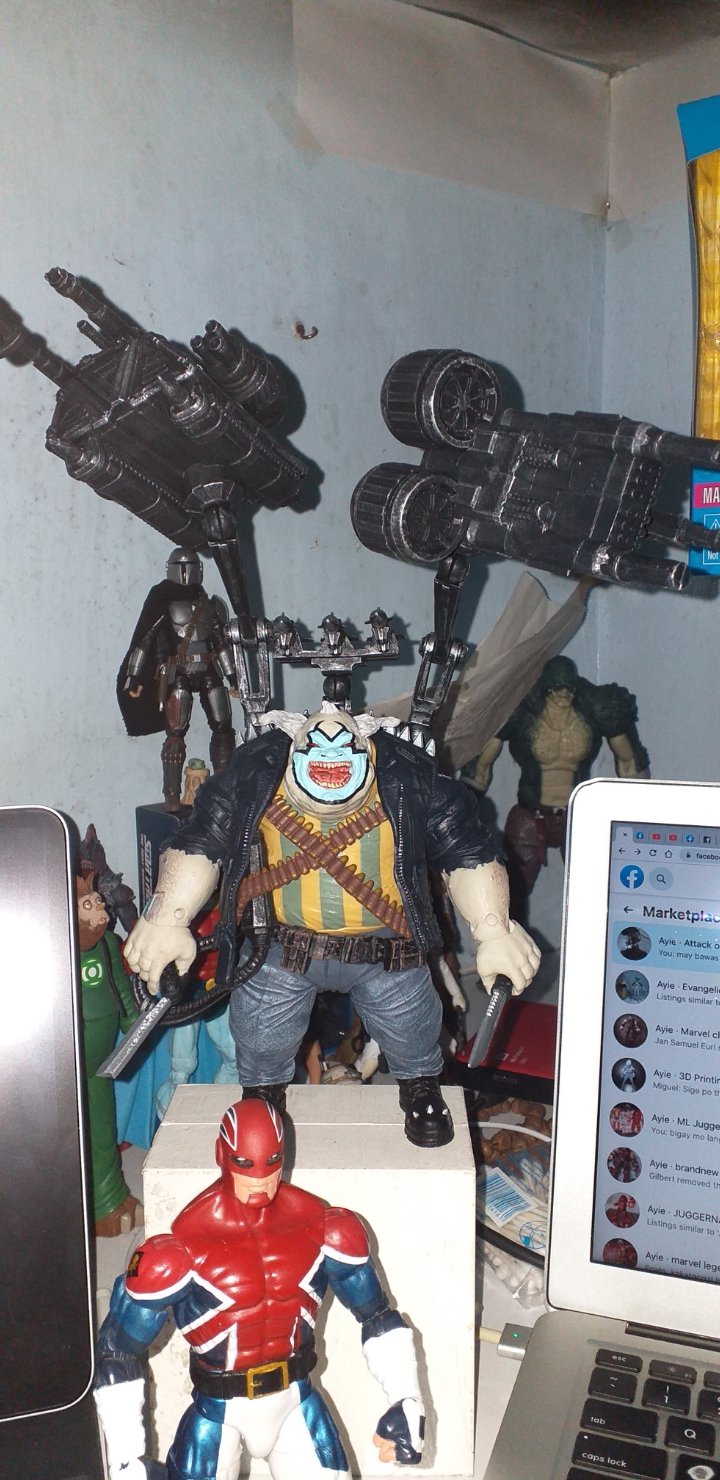 Happy to stay at home and delight the owner.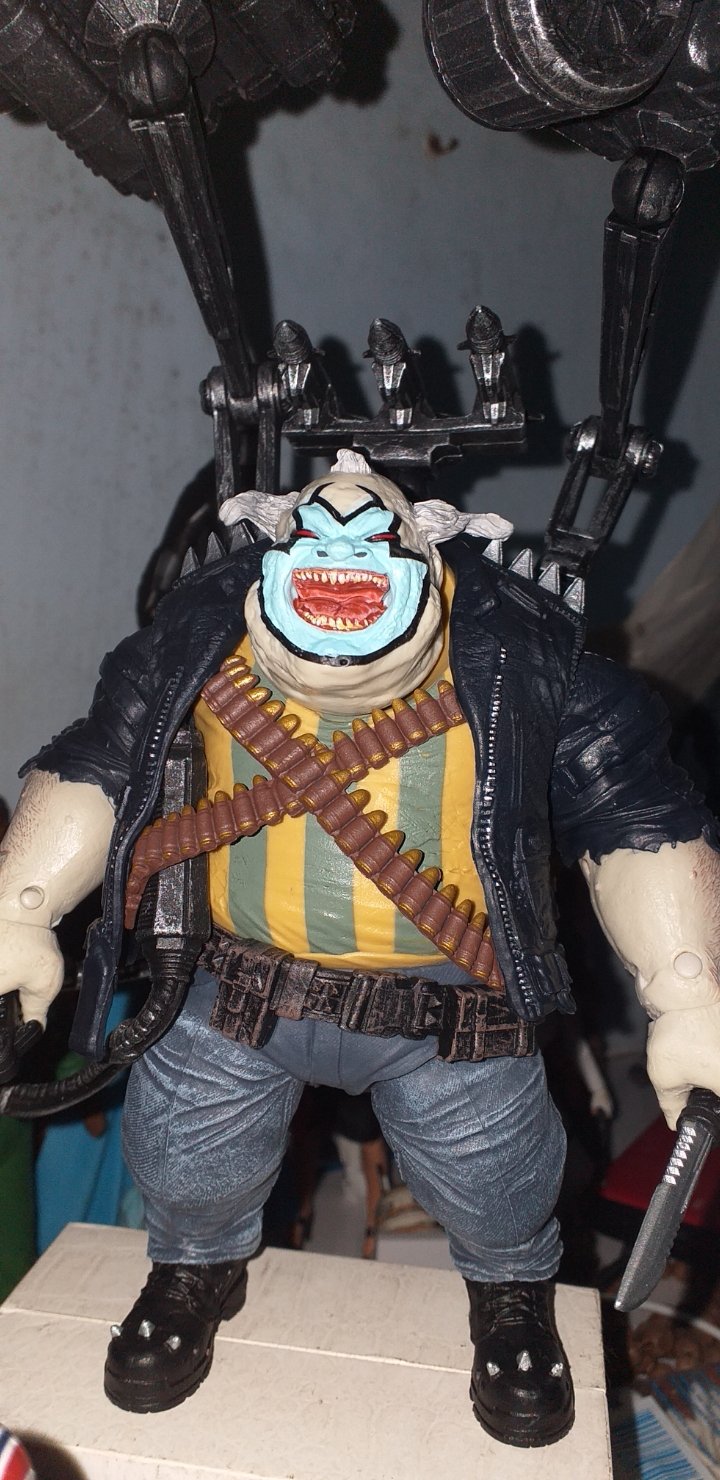 ---
---