Kir Kanos, Star Wars Black Series

The Emperor's Royal Guard action figure made by Kenner during the 1980s was this collector's very first Star Wars action figure. It featured very limited articulation, but it filled the heart of the child who possessed it way back then. It is a good thing that the technology of today has caught up with the demands of articulation that makes various poses possible, beyond the basic arm, leg, and knee articulation of the 80s.
Living in 2021, it is a must that the nostalgia be relived with an update of the size and number of movable joints. It was largely fulfilled by this Star Wars Black Series 50th Anniversary Comic Edition Kir Kanos action figure, which was mistakenly labeled by Hasbro as Carnor Jax.
Although it isn't the same character, Kir Kanos was also a member of the Royal Guard, and is thus a fine representative. It is good that Hasbro made a big effort to sculpt the proper armor underneath the robe and provide a decent number of accessories (two).
The violet color of the inner side of the cloth, however, is not appreciated, as it does not contrast well with the overall red. It isn't violet in the comics, and it shouldn't be violet here. Maybe they made an attempt to make the colors regal, although it only served as an annoyance.
Overall, the figure is still a welcome addition to the collection.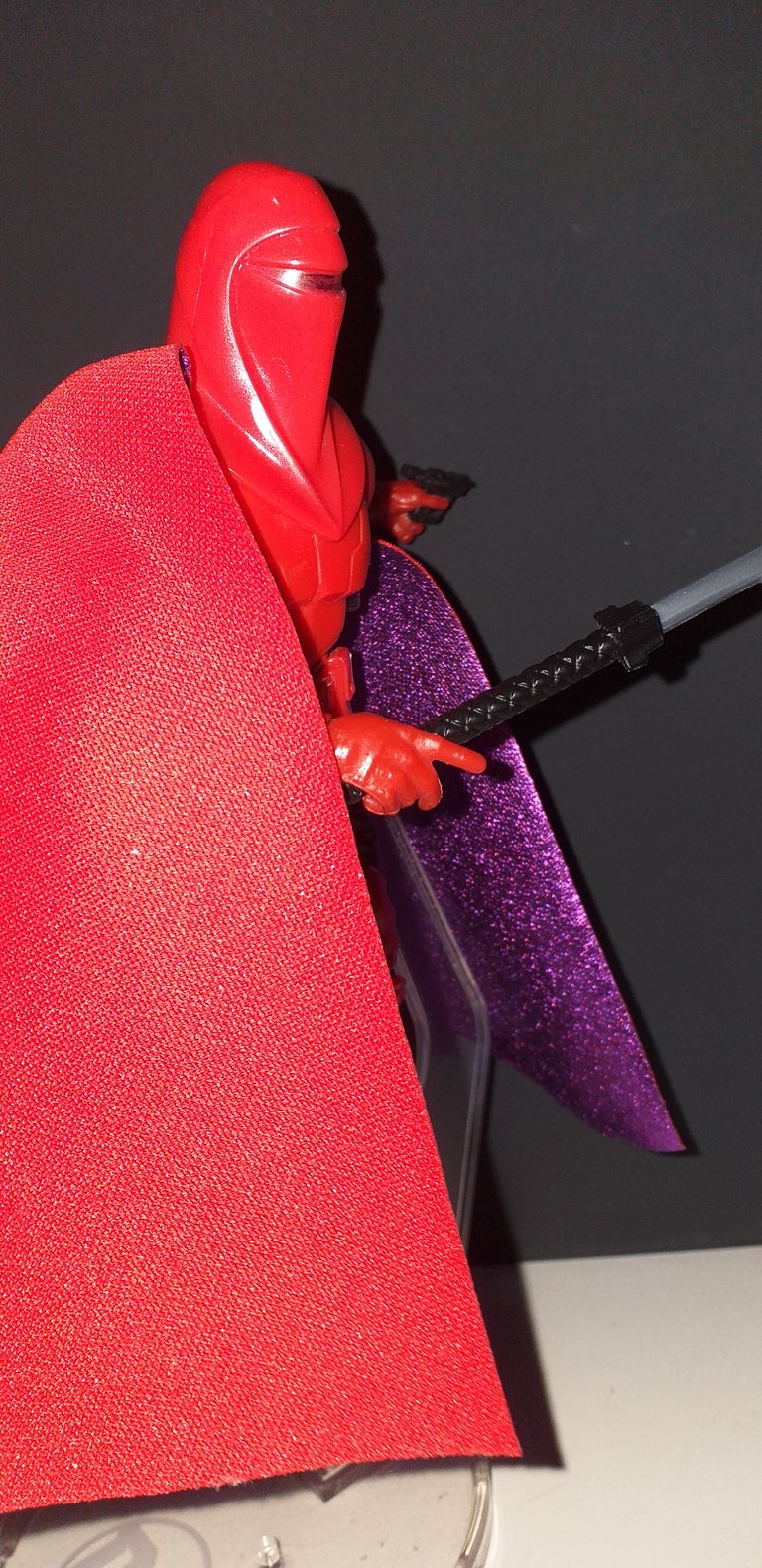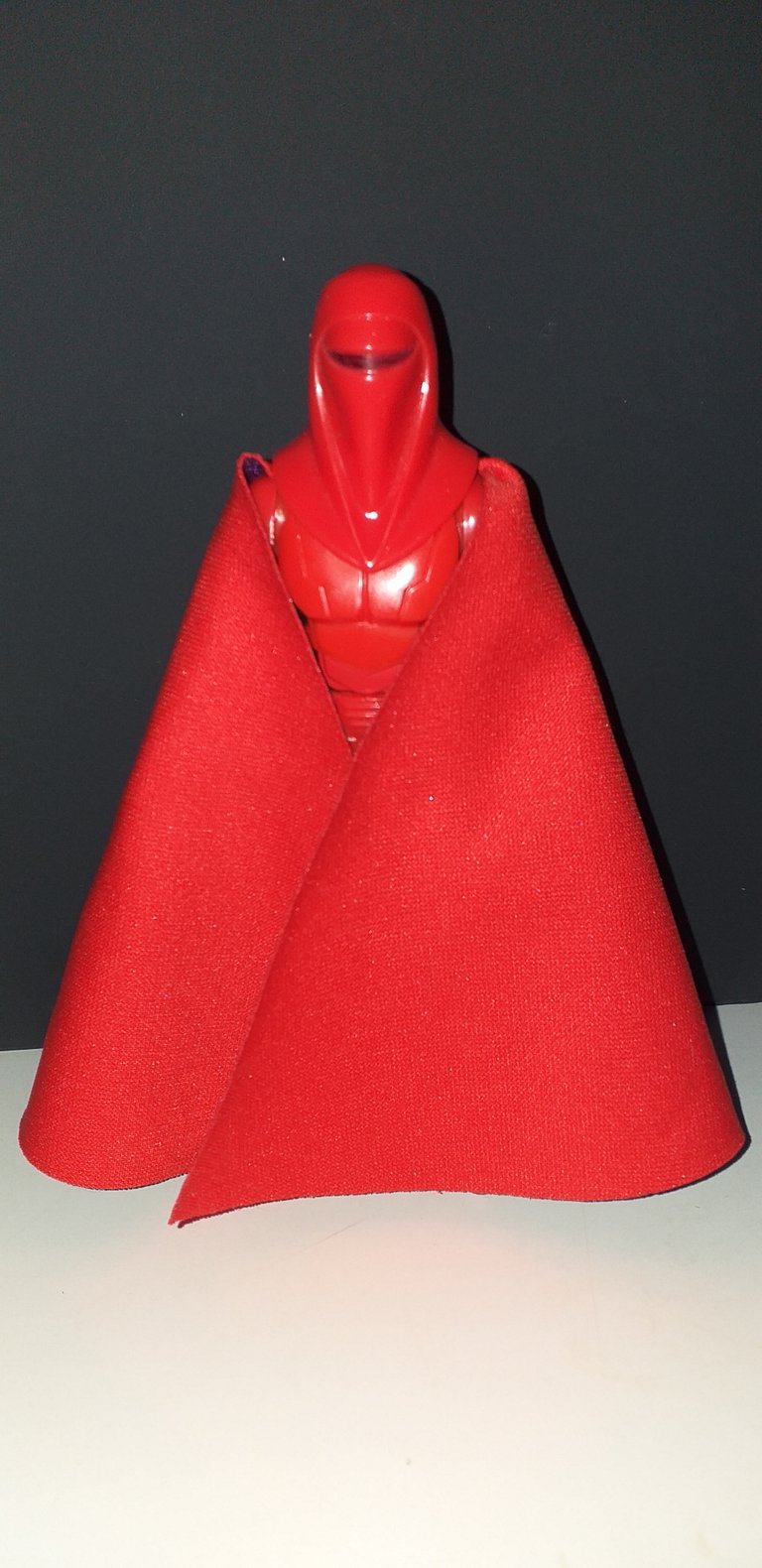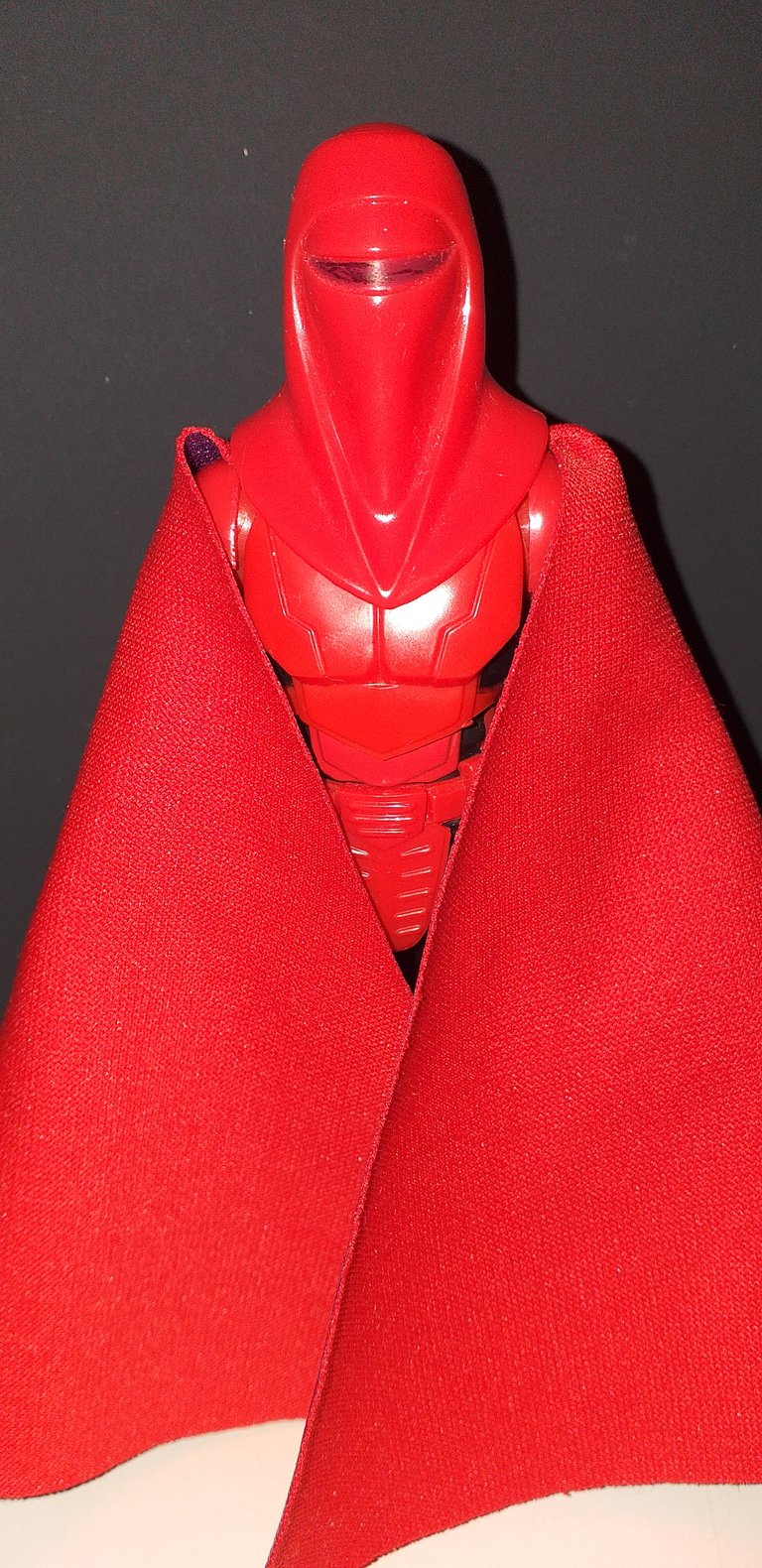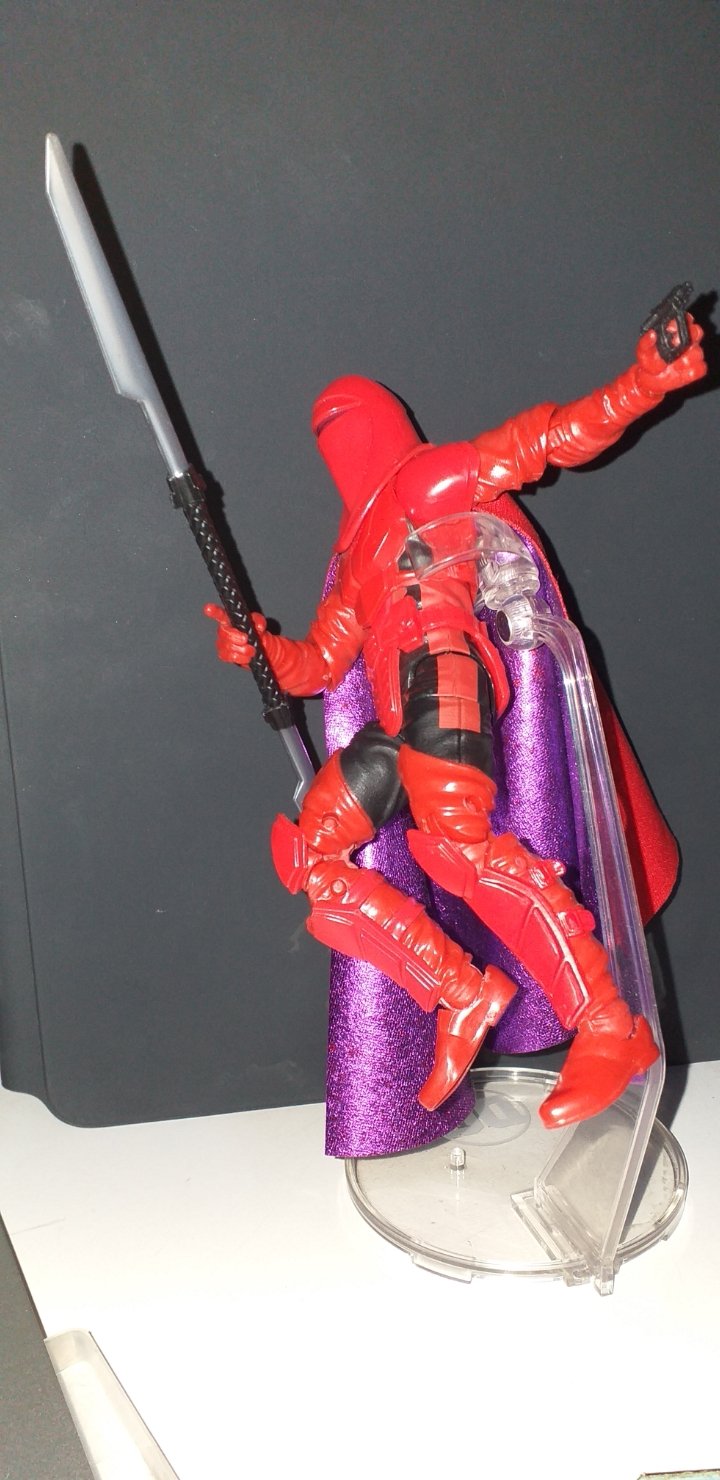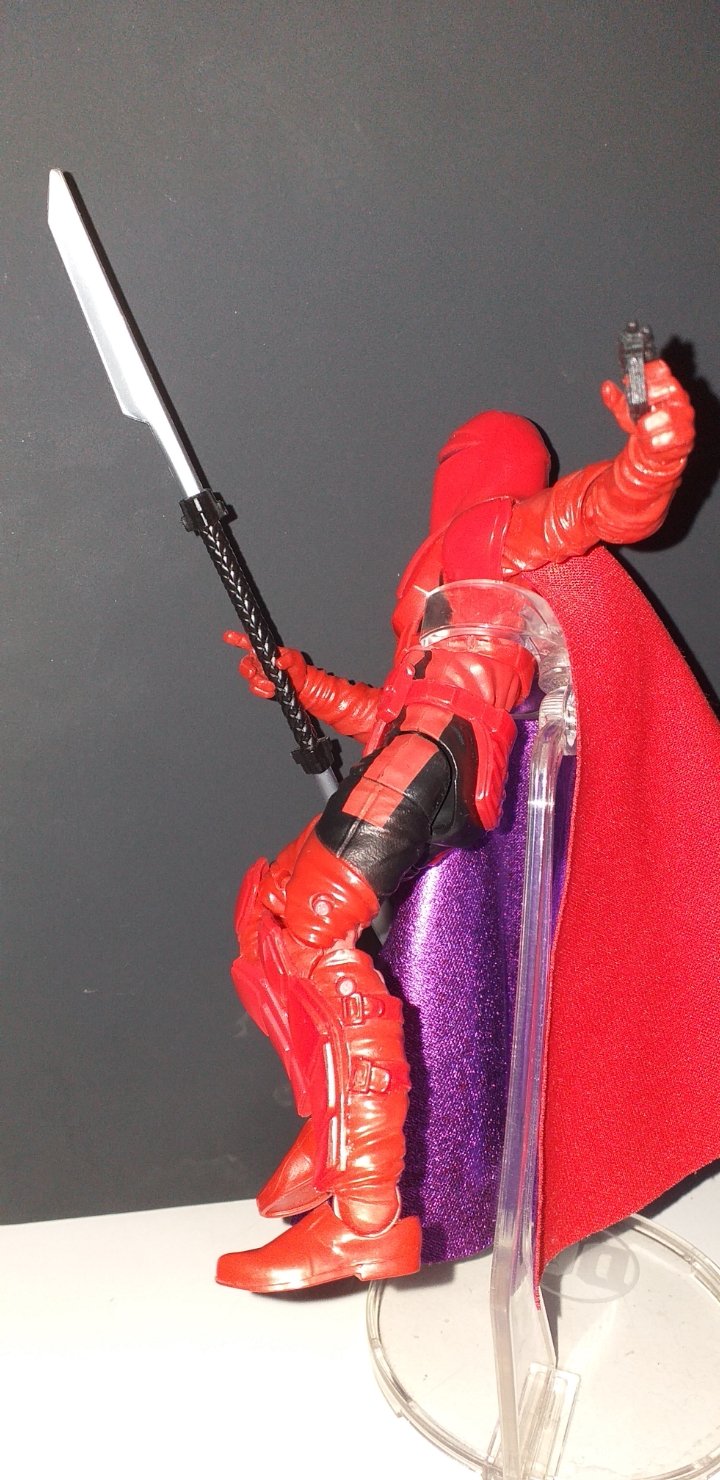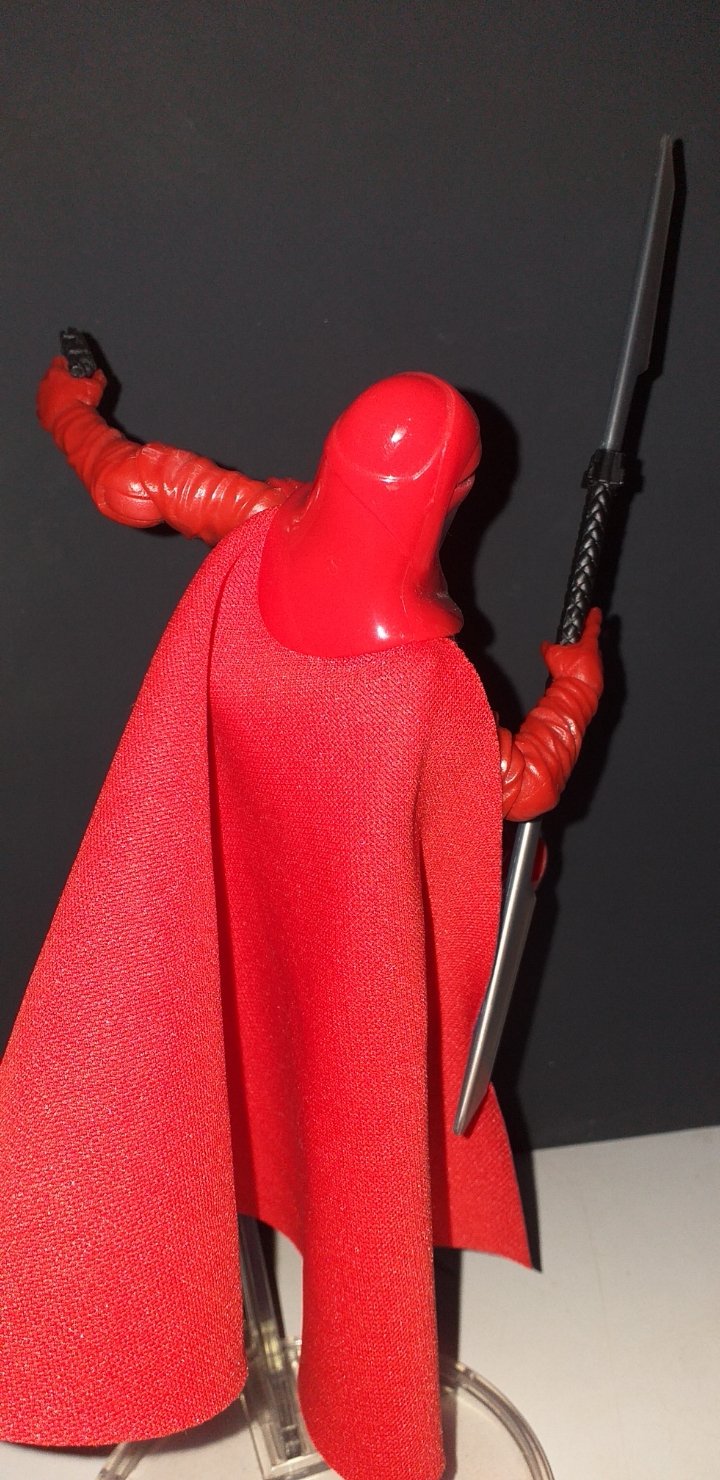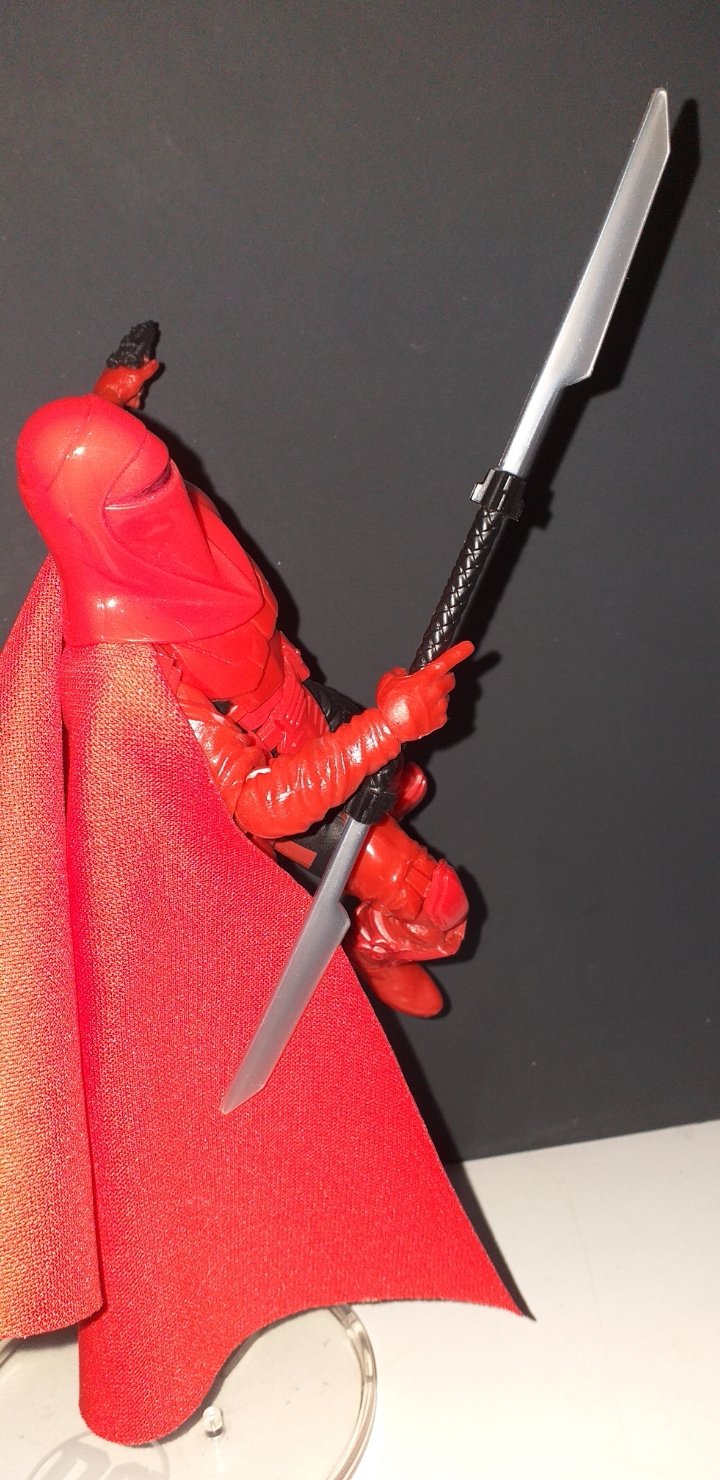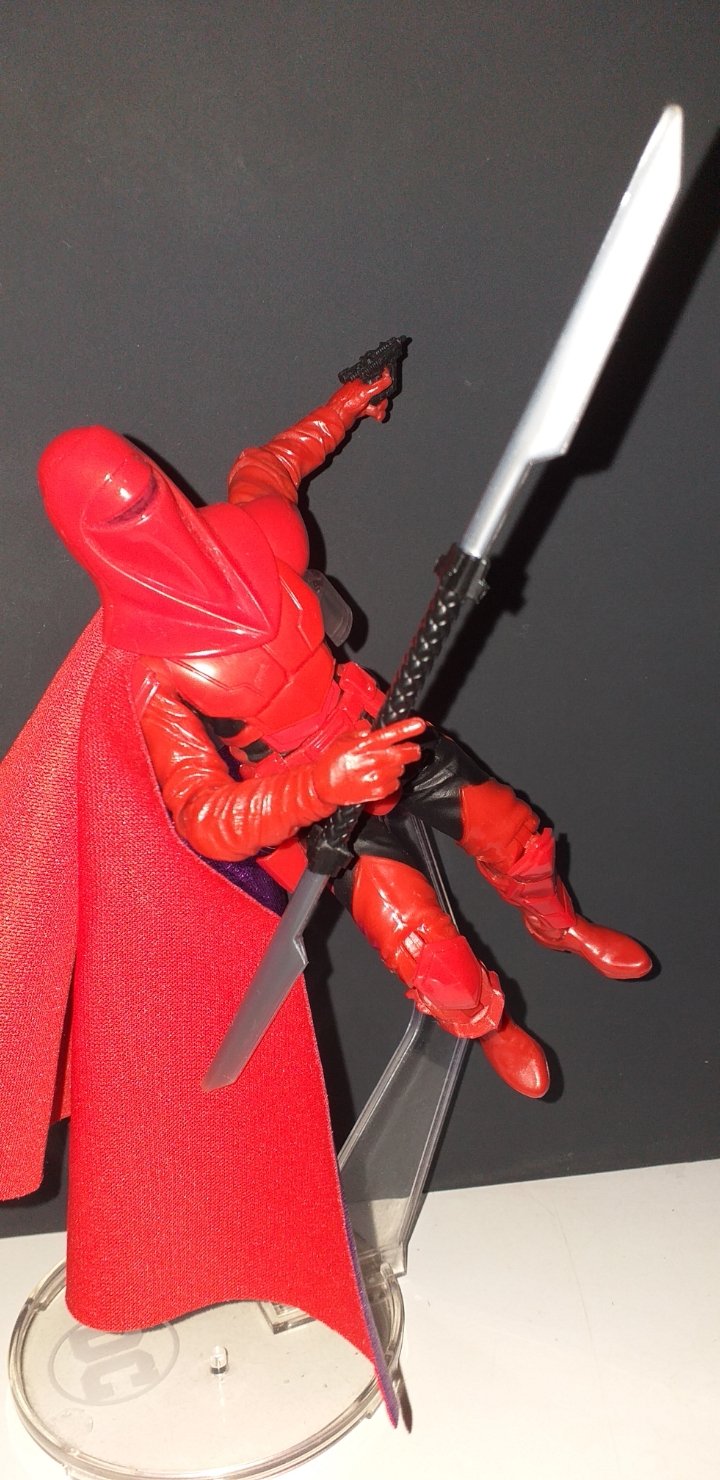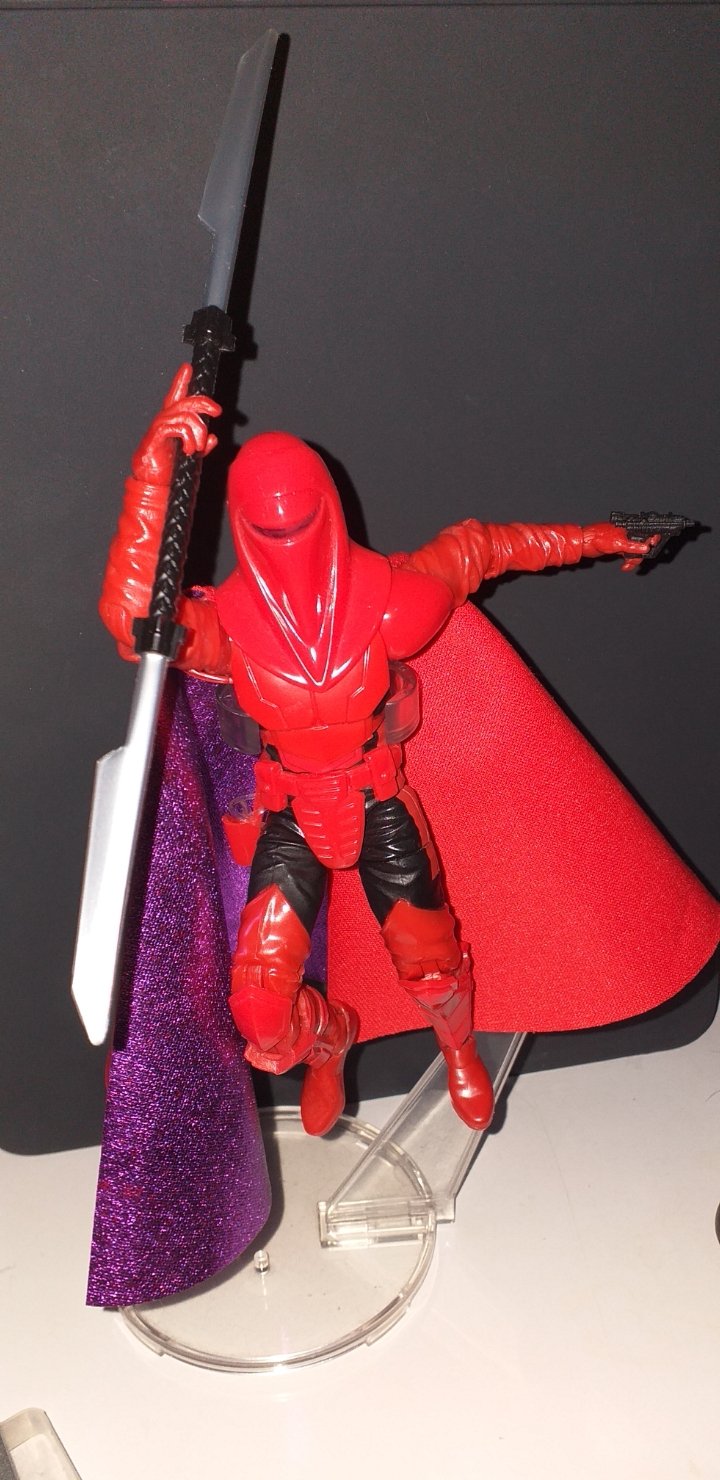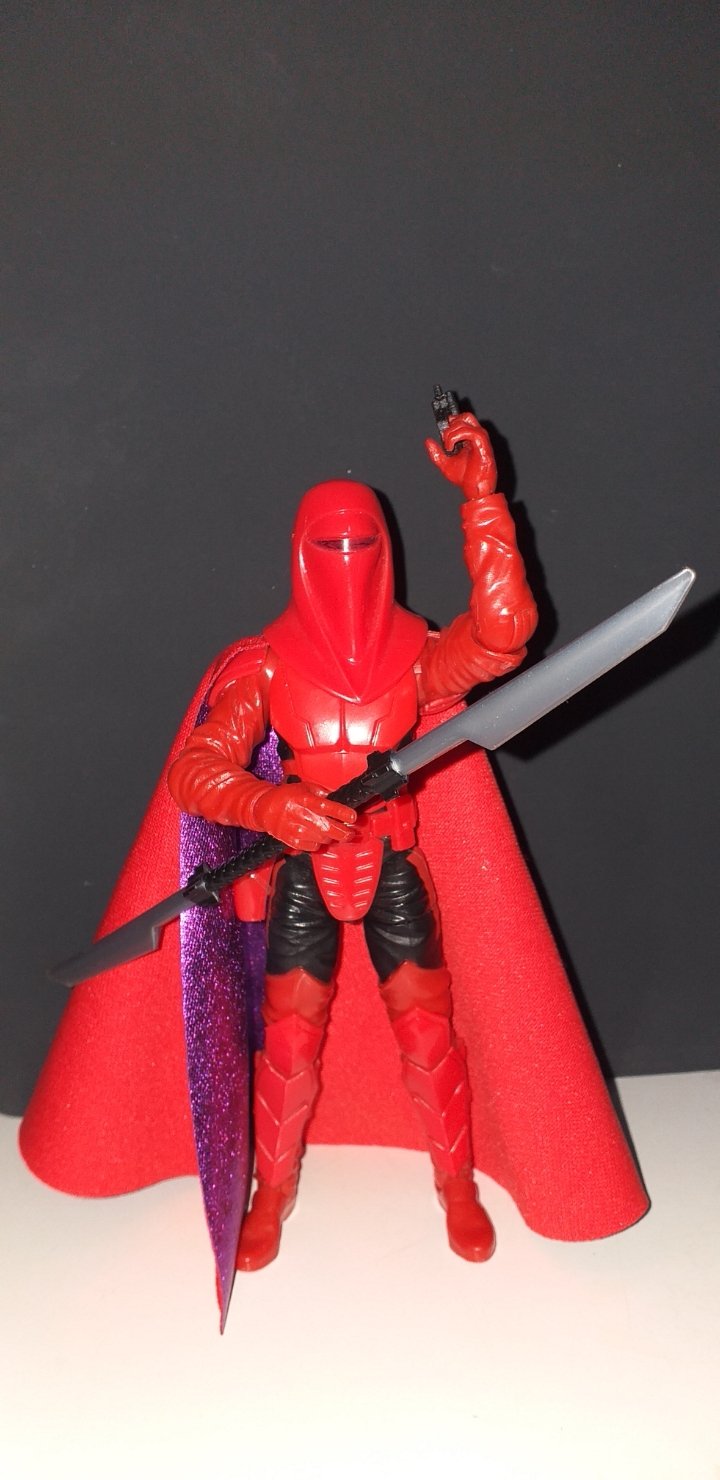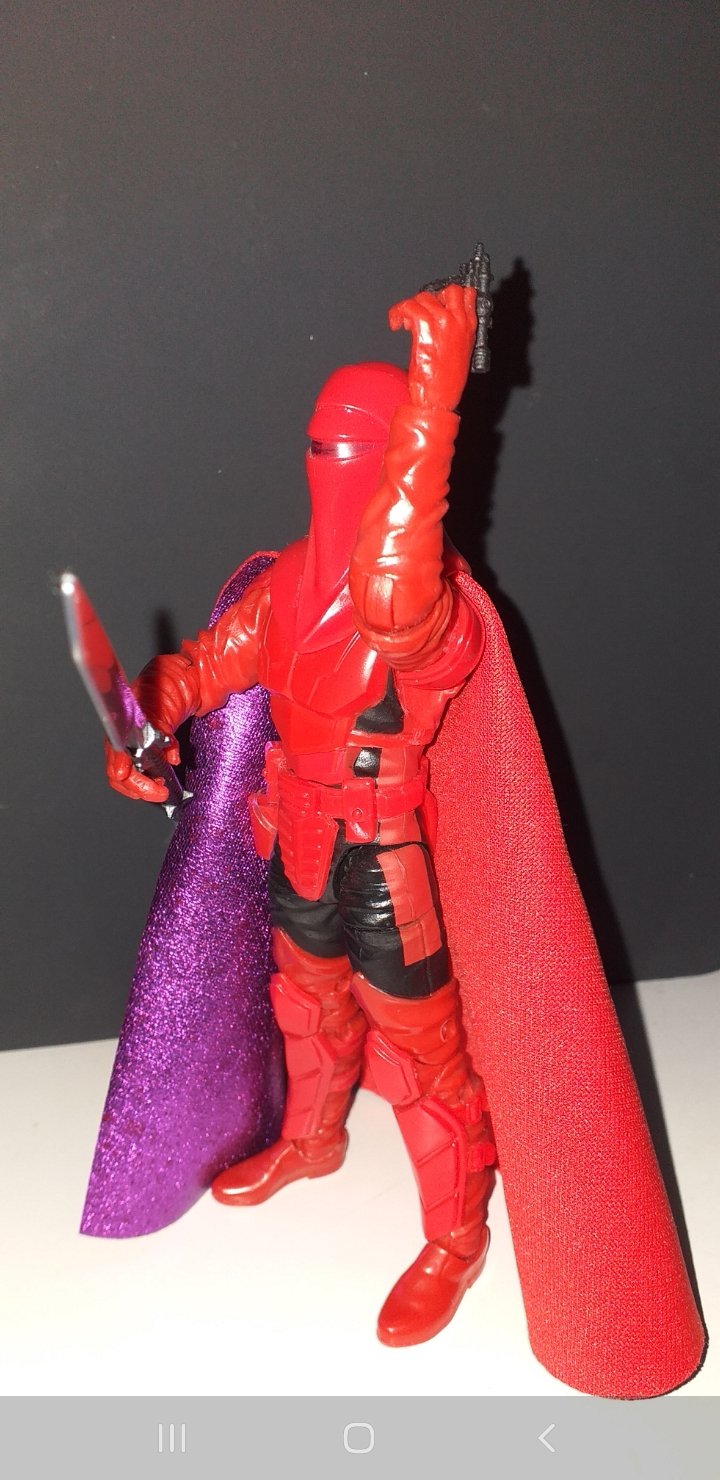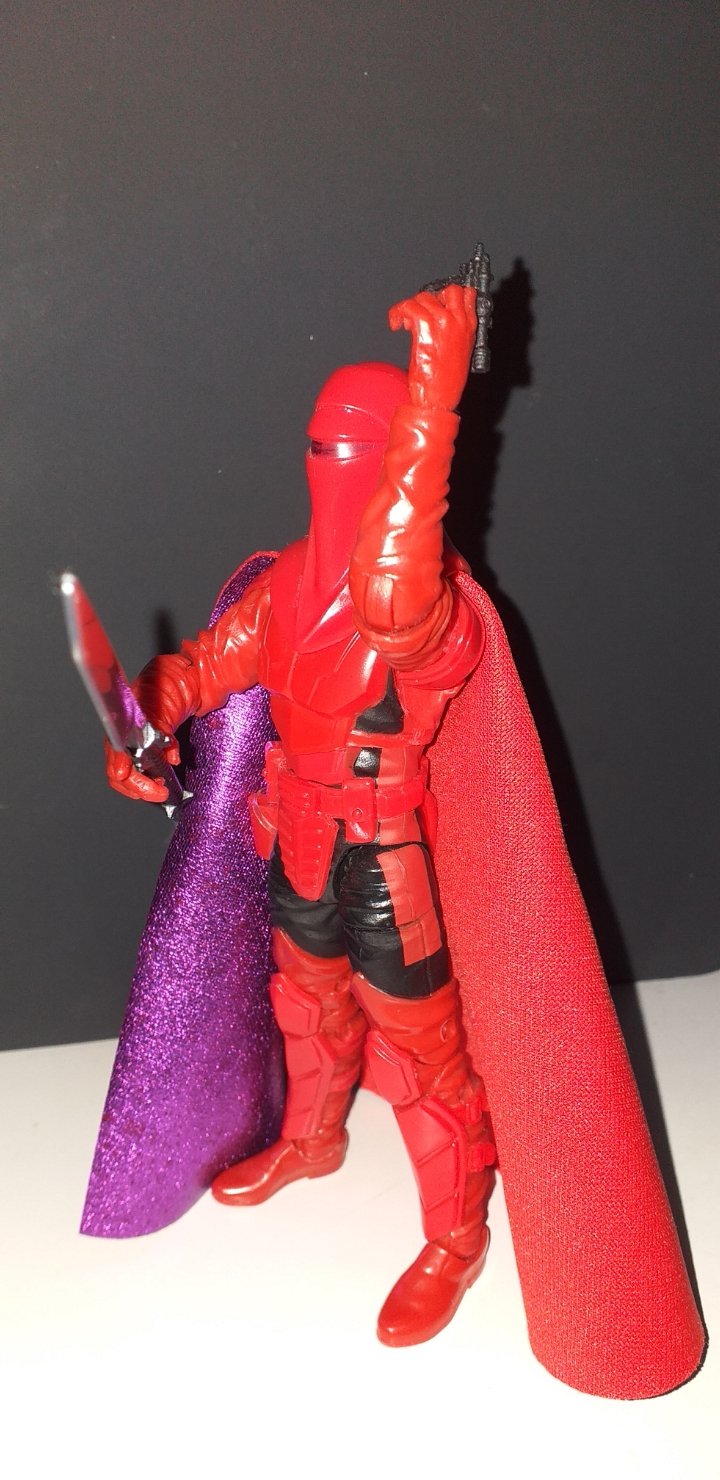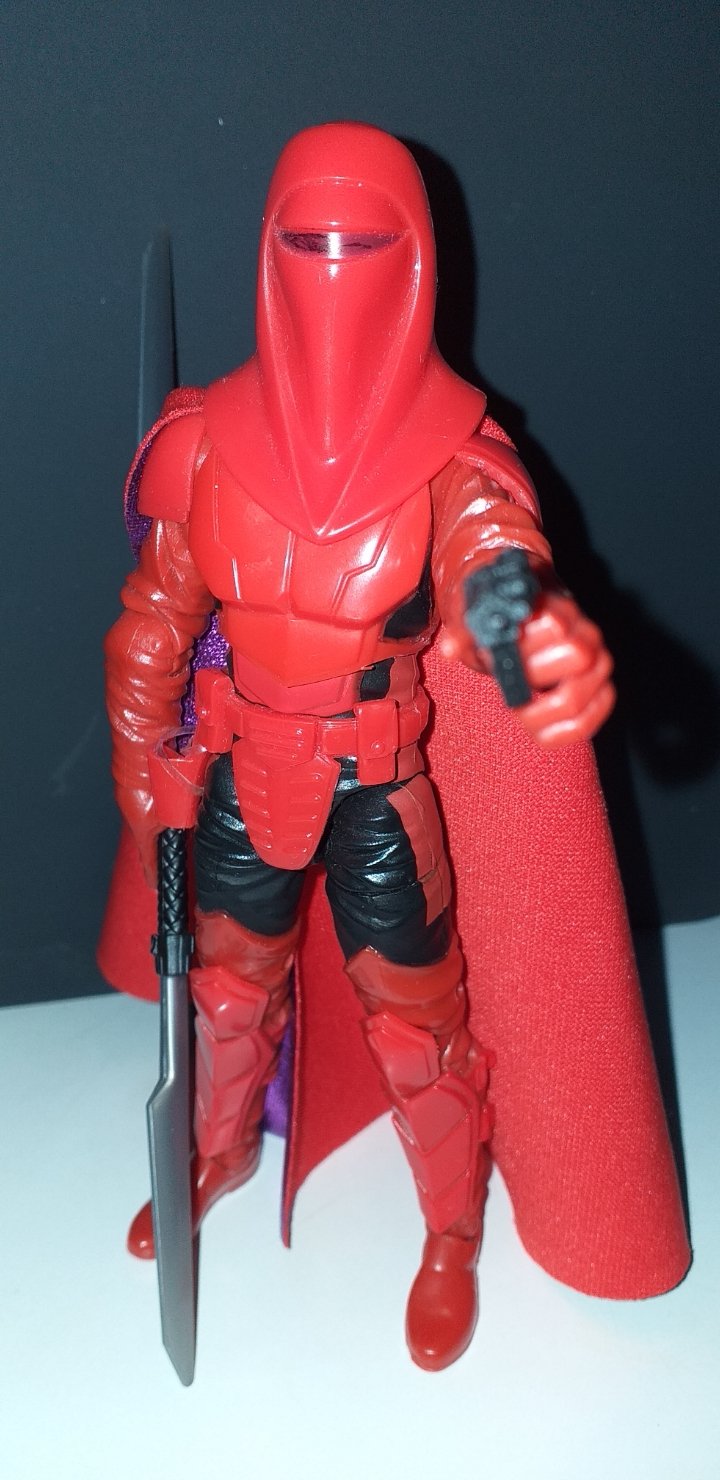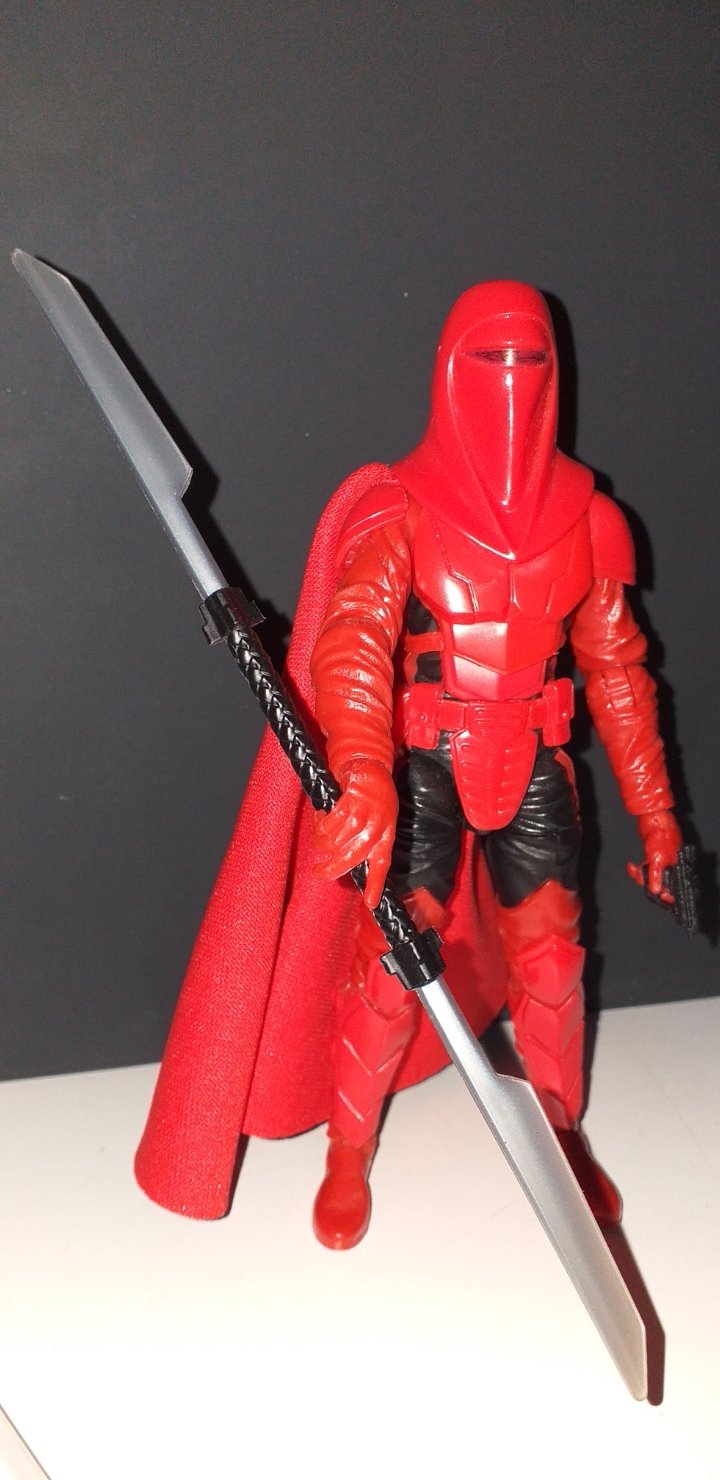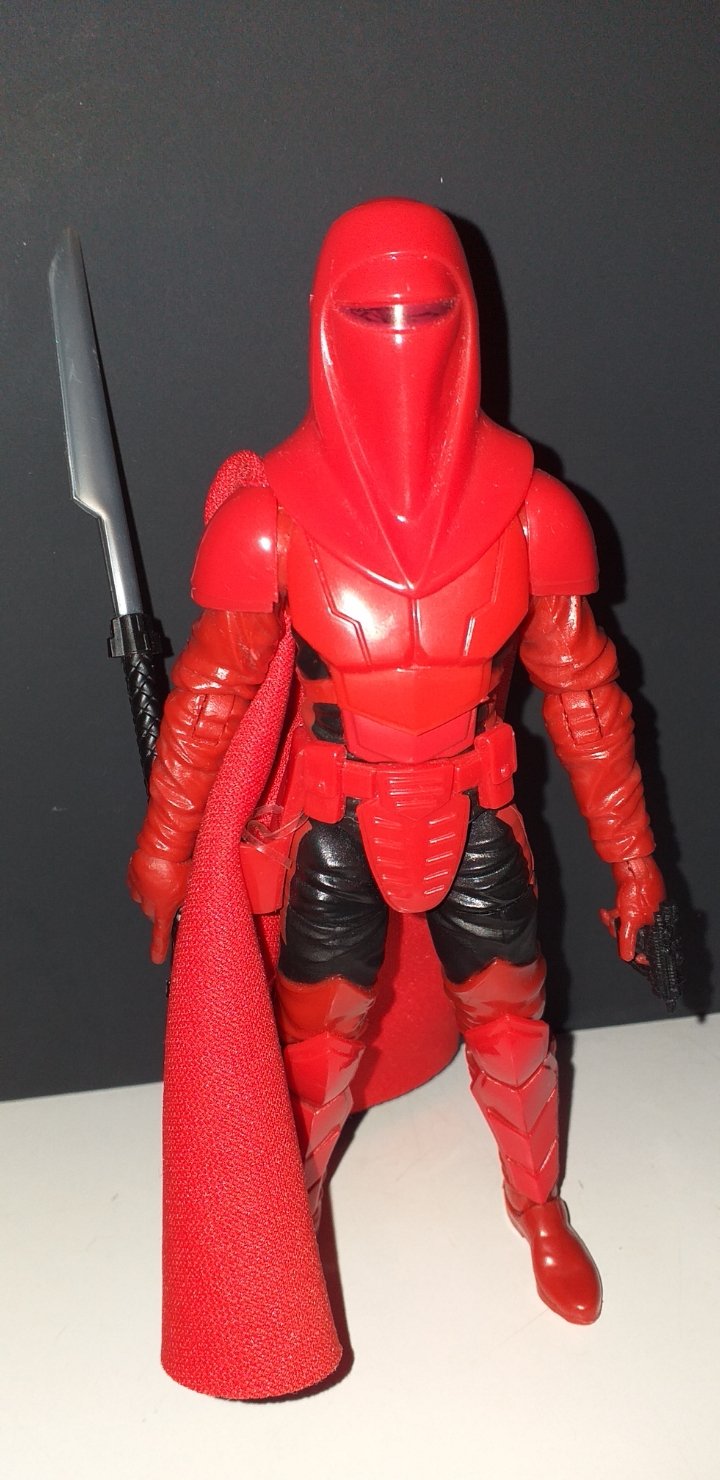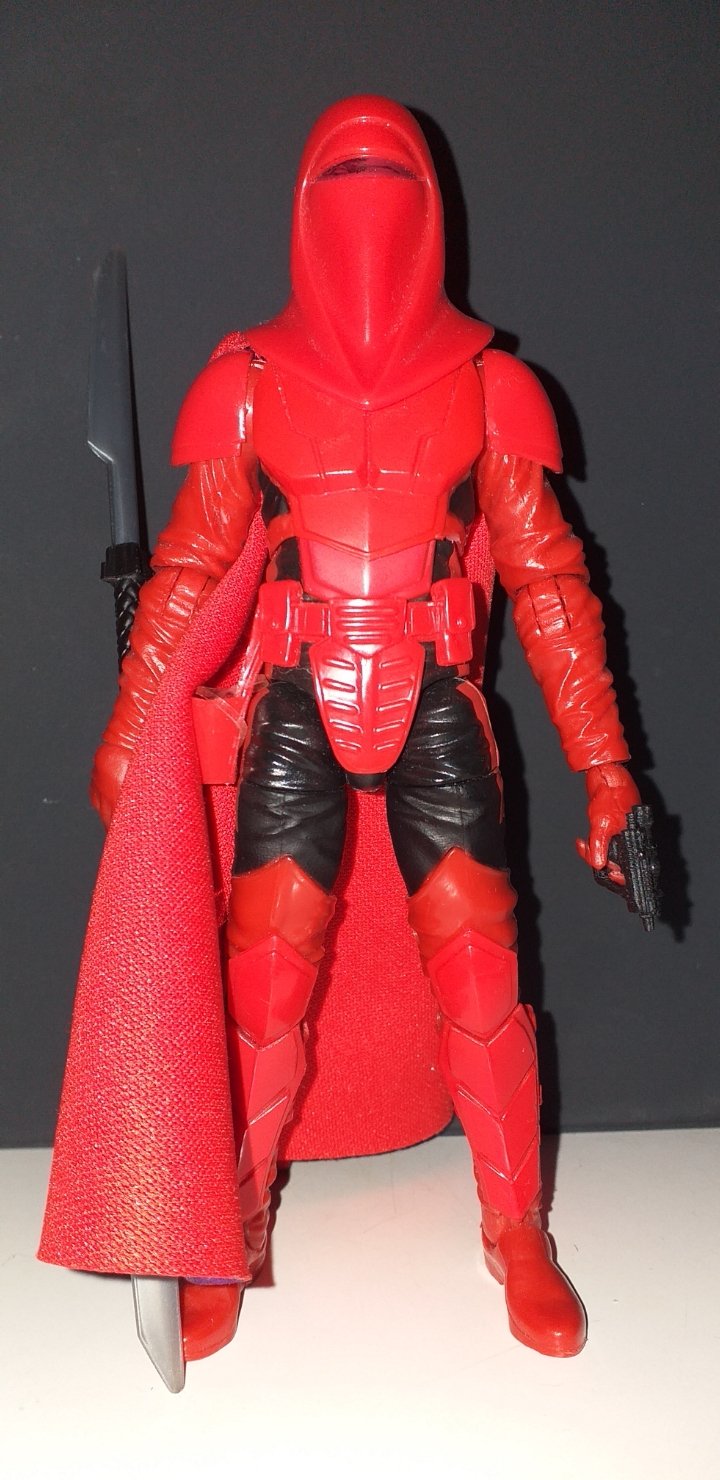 ---
---