Hawkgirl DC Bombshells

This could probably well be one of the most gorgeous Hawkgirl figures that DC Collectibles has ever produced. It comes from the Elseworlds storyline called DC Bombshells, where DC characters, predominantly the female ones, are reimagined within the context of World War 2. They essentially have the same abilities, characters, and histories, although the latter is significantly revised.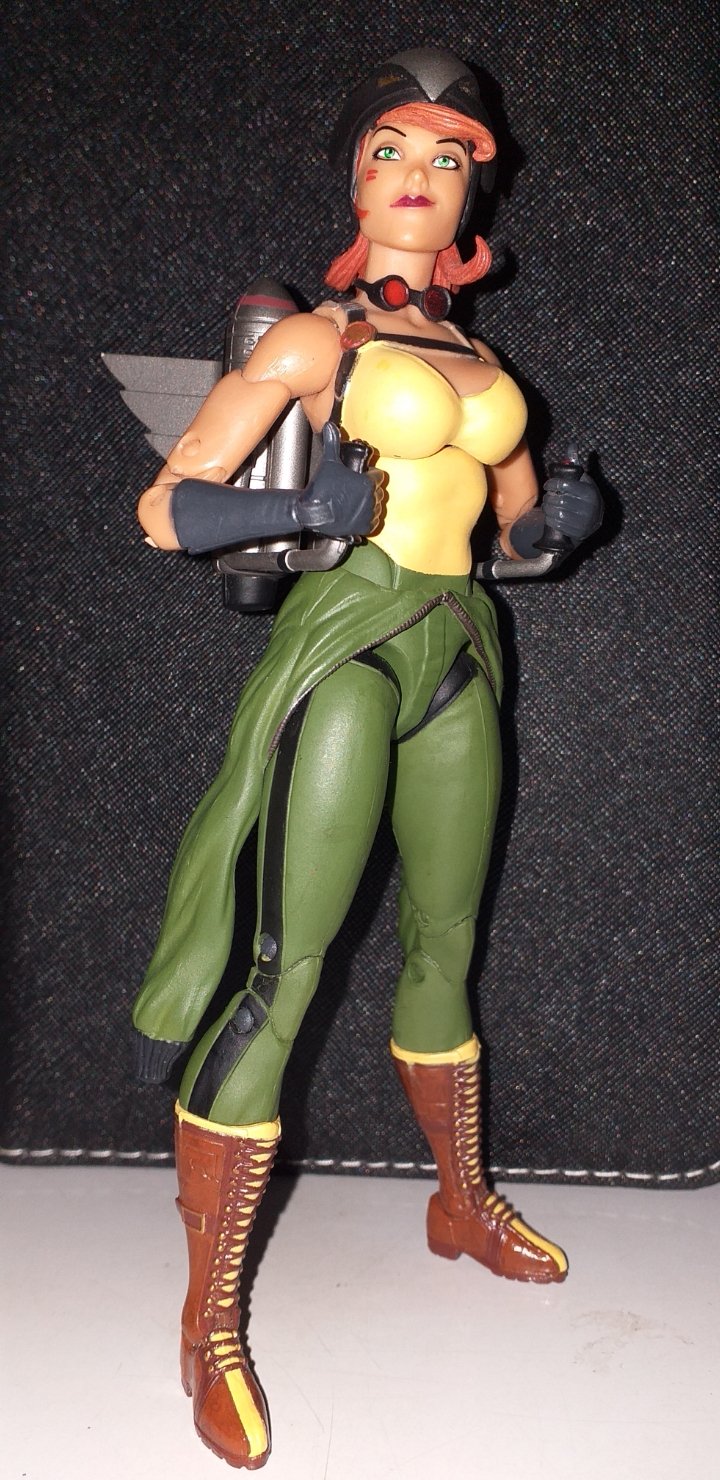 Hawkgirl Bombshells still has her signature winged headpiece, although here it is a helmet that does not cover the face.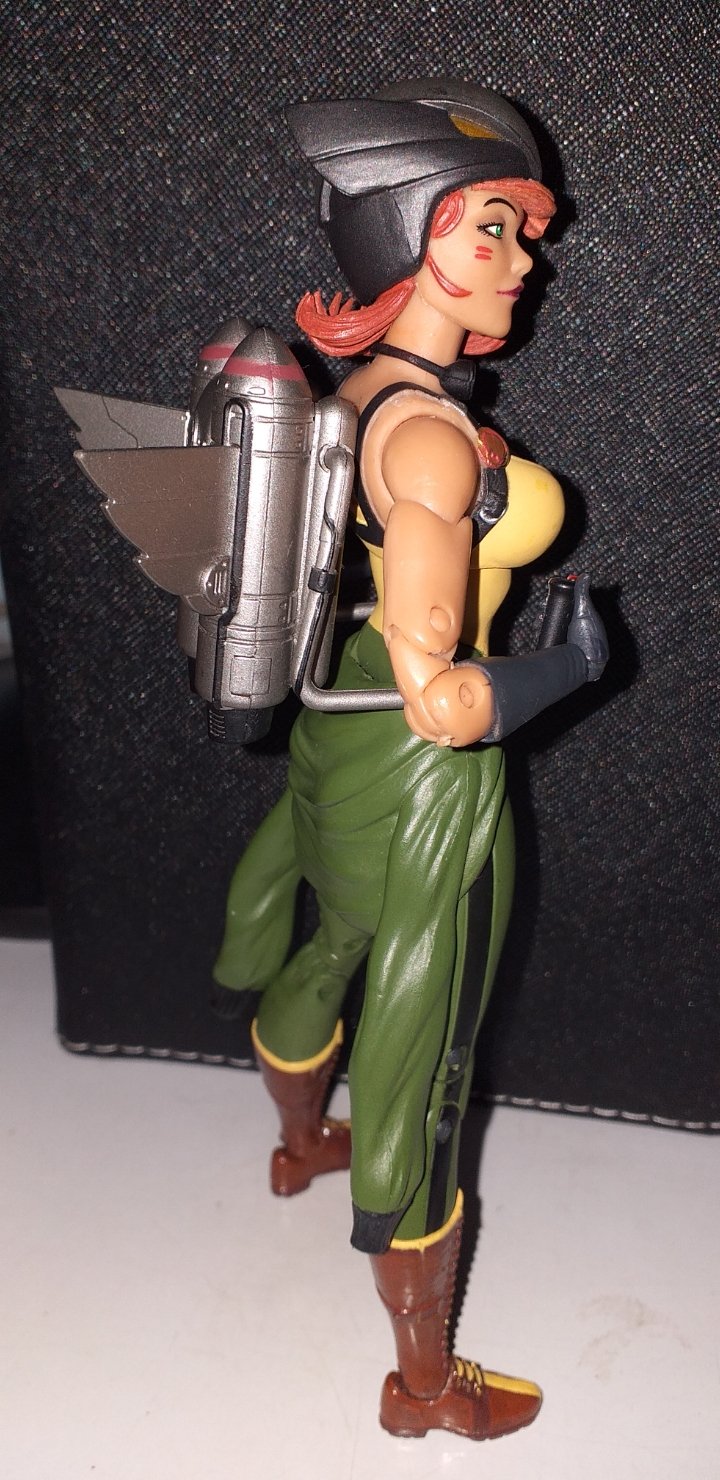 The jetpack is removable from the figure. The only downside to it is that it does not come with the blazing fire from the exhaust.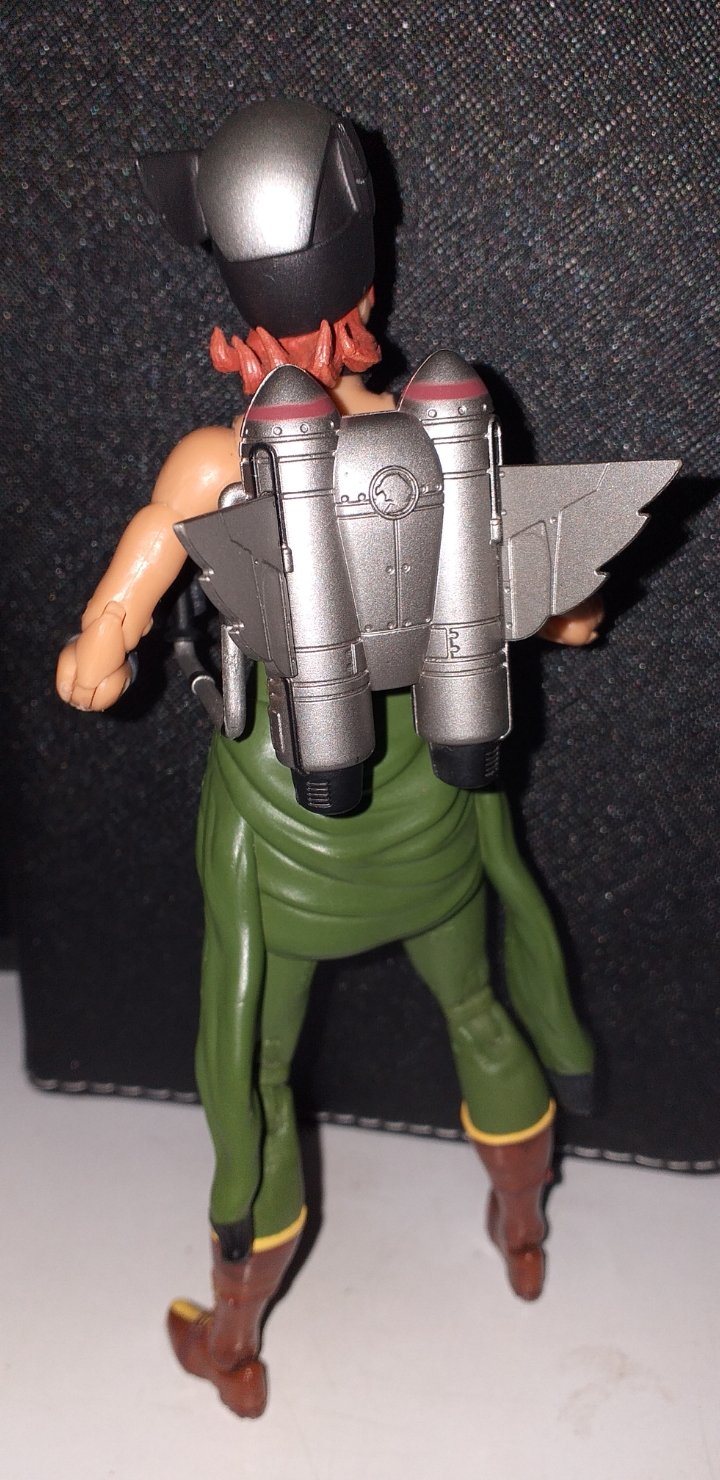 The straps of the jetpack are nicely sculpted as part of the torso. The jetpack also substitutes for the Thanagarian wings. Hawkgirl is still an alien, but does not possess the artificial wings usually worn by her race.
Her goggles, although movable and are a separate piece, cannot be worn over the eyes. Still, it is a nice addition to the figure and a welcome gesture from the sculptors.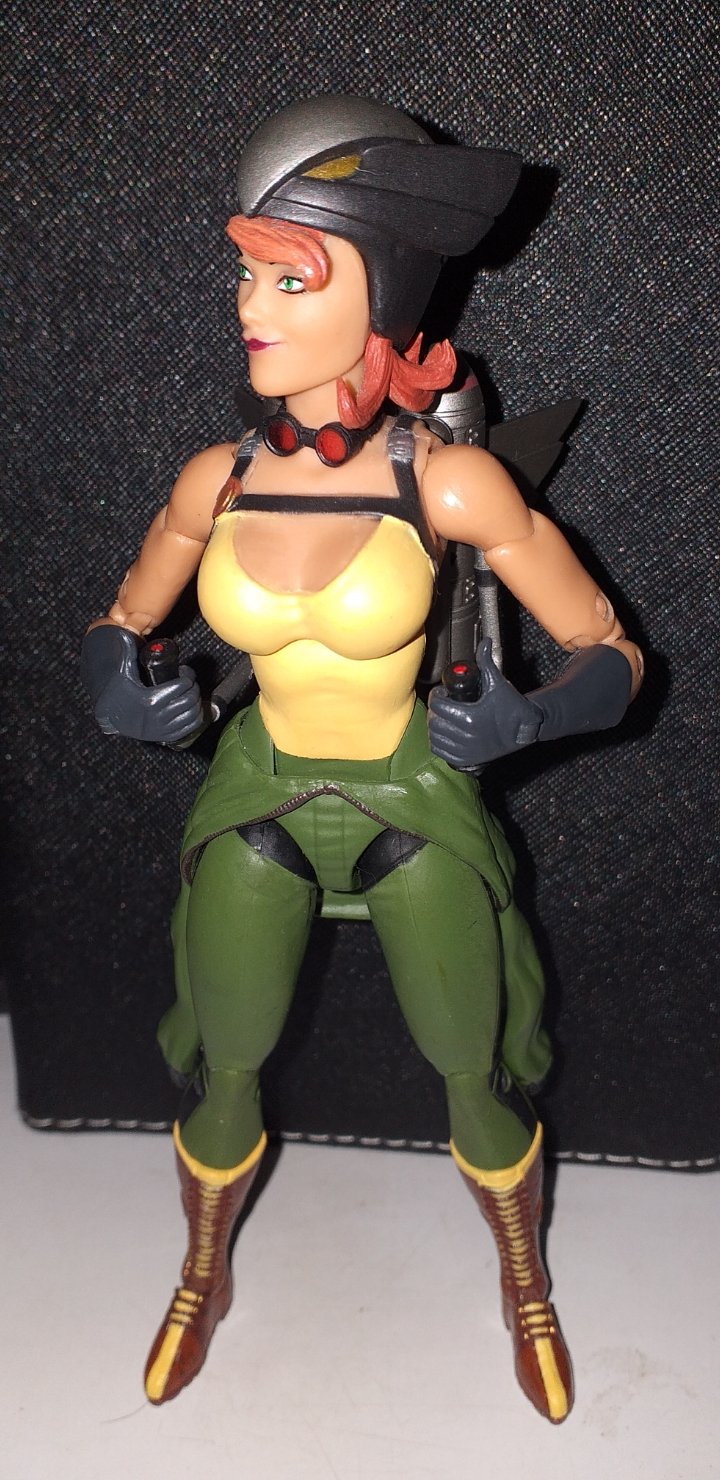 Pretty, slightly naughty face. Note the hawk "eyes" on the helmet. Her green jacket is stylishly zippered down and hangs around her waist and on her back.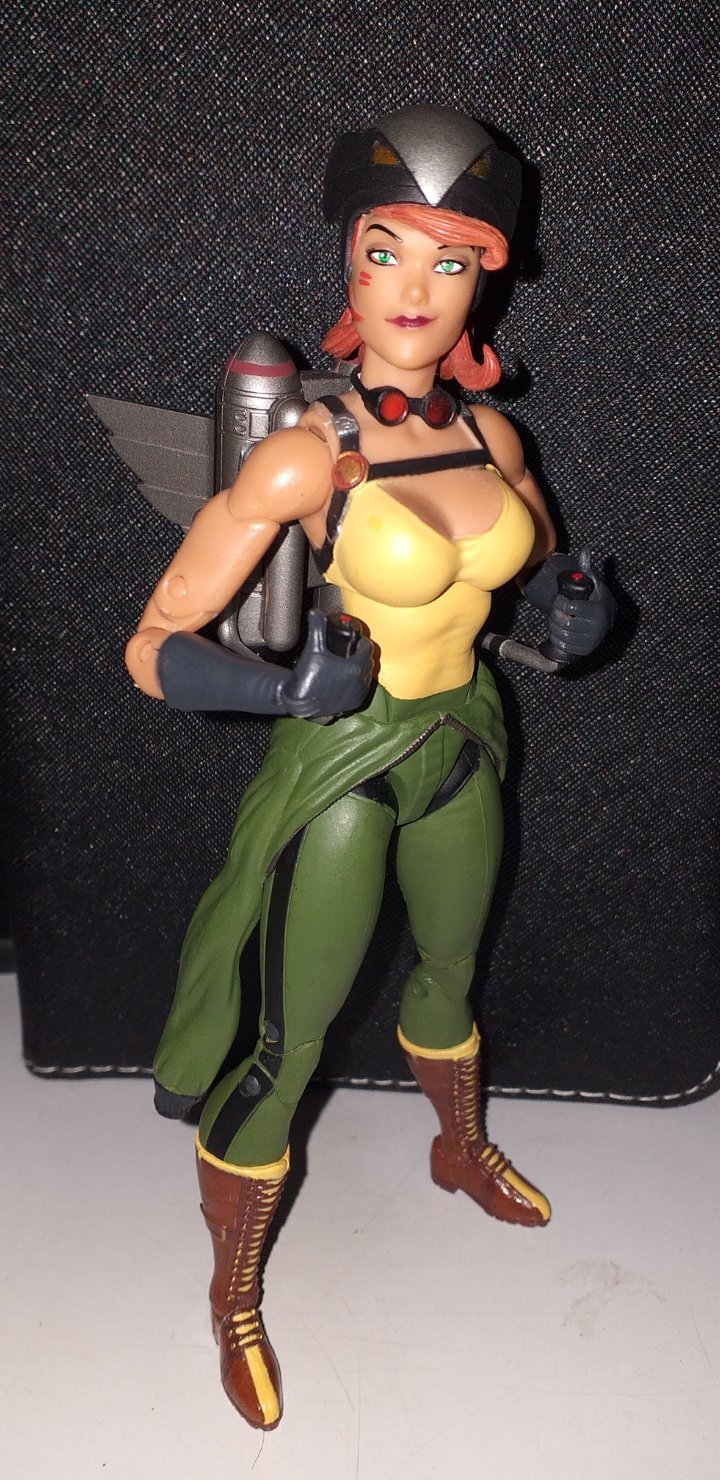 The hands are articulated well enough to be able to hold the jetpack control handbars, which are movable.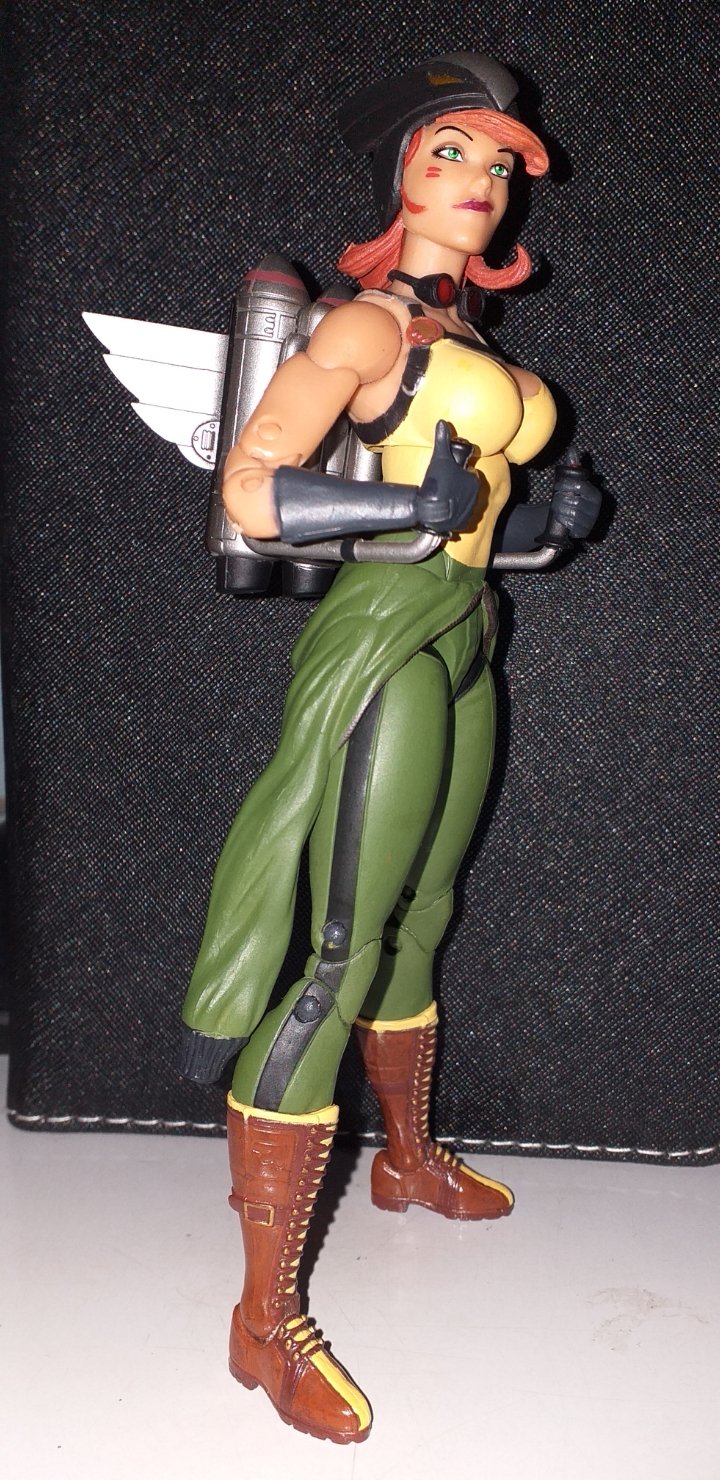 ---
---